If you're trying to up your fitness game, you might be surprised to know your sports bra can play a huge role in the success of your workout. After all, a slipping strap during Downward-Facing Dog or an uncomfortable amount of bouncing during a run can easily be the thing that makes you want to quit.
No matter what you're doing, you should feel comfortable and supported. That's why the best sports bras are the ones that you don't even have to think about. The activewear market can be overwhelming to tackle on your own, which is why Shop TODAY called on a few experts for their tips to make the process as painless as possible. Plus, a few have even earned a Start TODAY x Shop TODAY Wellness Awards seal of approval.
Shopping tips | TODAY Wellness Award Winners | Low-impact sports bras | Medium-impact sports bras | High-impact sports bras | FAQs | Meet the experts
How to shop for a sports bra
"If you are thinking about your breasts or your bra, you are in the wrong bra," Laura Tempesta, founder of Bravolution, a sports bra education and review site, told Shop TODAY. "The right bra should be 100 percent distraction-free."
Finding the best one for you depends on what your exercise routine looks like — someone who's going on regular walks around their neighborhood is going to need something different than the person who is turning up for HIIT classes.
"Although you could wear a high-impact bra to a yoga class, you'd probably find it uncomfortable and restrictive," Tempesta said. "You could also wear a low-impact bra for running, but the risk of breast pain greatly increases."
Carrie Schechter, owner of the Brooklyn-based boxing gym Jukebox, echoed similar sentiments to Tempesta when it comes to choosing the right sports bra, with one little caveat. "For anyone over a D cup, it should always be middle and higher [impact]," she advised.
Once you've decided which type of sports bra you need, Schechter recommends making sure you can fit two fingers underneath the straps and underneath the band at the bottom to make sure there's enough room for you to move comfortably. While you're in the bottom band area, also double check to make sure it's sitting on your rib cage and not on your actual breast, she told us.
After the perimeter is checked, take a look at how the cups are sitting on your body. "If there are wrinkles in your cup, it's not the right size. It's too big for you. There should never be wrinkles in the bra; that lets you know that it fits improperly," she explained. She recommends bras that have a hook in the back and general levels of adjustability.
Ebonny Fowler, fitness expert and creator of FunWithFit, has two methods for picking the right sports bra. First, you should think about what she calls the two S's: snuggle and support. "You want it to feel like it's snug on your breast and your chest without giving you any pain because the straps can be digging into your shoulders or your neck area, [which] can cause headaches or neck pain," she said. Also make sure that the band of your bra isn't rising up in the back and the straps are the right length for you, she offers.
When thinking about support, she says to make sure you're not spilling out of your sports bra and that you feel comfortable in it. "I do find that if you have an outfit that you like or feel good in, it's going to help motivate you to go to the gym even more," she noted.
If you can't remember the two S's, Fowler recommends her clients choose sports bras based on the acronym FIT:
F: Choose something that feels good. "Is it comfortable? Does it make me feel motivated to work out?" These are questions Fowler suggests asking yourself.
I: Intensity of your workout. Like Tempesta and Schechter, Fowler emphasized that the intensity of your workout is going to largely determine which type of sports bra is best for your needs.
T: Time. How long do you plan on wearing this bra? "If you're going to be using it for multiple workouts a week or different types of workouts…then you need to think about maybe having a variety of sports bras that you can rotate from day to day so you're not wearing the same sports bra over and over again for like a week or a month," she said.
Start TODAY x Shop TODAY Wellness Awards: Best sports bras for 2023
Award: Best Overall | Category: Sports Bras
With all of the features that come with this sports bra, it is no surprise that it is the No. 1 bestselling bra from Girlfriend Collective. There are no shortage of options to choose from with nine color picks available and a size range from XXS-6XL. Additional features include a built-in support band and UPF 45+ rating for sun protection.
One of the brand's bestselling longline bras, the Paloma was designed to comfortably carry you through low-to-medium impact workouts. Shop TODAY senior SEO editor Jess Bender says this one gives her the most support and keeps everything in place, even during high-impact workouts.
Award: Best for Lounging | Category: Sports Bras
This pick has removable padding so you can decide what level of support you need. It's made with high-quality nylon material with an added spandex elastic fiber which is thick but still feels soft. The material is also sweat-wicking and won't shrink. Many reviewers wore this pick in replacement of wearing a bra or shirt.
Award: Best Medium Impact | Category: Sports Bras
Soft? Check. Supportive? Check. This sports bra from Athleta checked just about all of the boxes.
"I love how soft the material of the bra is, and it stayed in place better than any other high-intensity sports bra I have had," said TODAY senior multiplatform editor MC Suhocki. "The straps never once slid out of place. I forgot I was even wearing a bra during these workouts."
Award: Best for Big Chests | Category: Sports Bras
Reviewers loved this bra for its ability to stand up to high intensity workouts — from bike rides to HIIT classes. It is available in sizes XS-XXL, which can accommodate sizes 32AA-38DDD, according to the brand.
"After dozens and dozens of 'fine enough' sports bras that have come and gone through my wardrobe that were good for very specific workout types, I can attest that this is the first I've had that actually makes me feel secure through any type of exercise," Bender said.
Award: Best Low Impact | Category: Sports Bras
This Amazon bestseller features a flattering cross-strap back and sweat-wicking fabric. The brand says it provides medium support, perfect for active yoga sessions or weight lifting. One verified reviewer said, "I love it. It is not too tight, I can move and breathe [in it] and forget about my bra altogether."
Award: Best for Everyday Wear | Category: Sports Bras
Whether you have plans to lounge on the couch or actually have a yoga class to attend, TODAY reviewers approve of this soft option.
Ivorie Jenkins, a yoga instructor for the digital fitness platform Glo, said she tends to stick to simpler sports bras — ones that provide just enough support, but won't hurt her shoulders after all-day wear.
"[This one] is my favorite," she said. "It's super simple, fits in all the right places, has little straps and really nice fabric."
Award: Best High Impact | Category: Sports Bras
Shop TODAY senior social media editor Kate McCarthy wore this bra on a five-mile run and says "this was definitely designed for high impact workouts." "I felt secure wearing it while running," she added. "I think this would be great to wear in a spin class too."
Best low-impact sports bras
For something light that'll still provide support, Shop TODAY commerce editor Vivien Moon says this one is worth the money. Moon says it's "probably the softest fabric" she's worn in regards to fitness apparel and says it's great for both small busts and low-impact workouts. She recommends not wearing it for anything more intense than Pilates.
Good for light workouts and the earth, this sports bra is made of 87 percent recycled polyester. Shop TODAY commerce writer Hannah Baker loves this one because "it's longline for us gals with longer torsos."
If you're willing to splurge a bit more, Shop TODAY senior editor Jess Bender says this one makes her feel pretty and is good for low-impact movement "like power walking to your brunch reservation when you're running late or dancing in your friend's apartment." According to the brand, it's made from six recycled water bottles, four-way stretch and quick-dry fabric (perfect for when you work up a sweat showing off your moves).
Shop TODAY deputy editorial director Ali Deabler likes this sports bra for lounging around the house. It has four-way stretch and crossed back straps that add a little personality to your look. Plus, it comes in nine eye-catching colors and prints.
Deabler likes any Alo bra for yoga, but called out this one for how soft it is. It's made out of the brand's signature double-knit Airlift fabric and even has adjustable criss-crossed straps.
Shop TODAY assistant partnerships editor Lauren Witonsky says she would wear this sports bra every day if she could and always finds herself reaching for it for yoga. The cross-back straps are thick enough to provide support, but leave enough open space so your skin has plenty of room to breathe.
The brand says the amount of support you get from this bra will depend on your cup size. It provides high-impact support for A/B cup sizes, medium-impact support for B/C cup sizes and low-impact support for C/D cup sizes.
Wear this comfortable bra for a barre class or underneath your go-to loungewear. It features a flattering scoop neckline and moisture-wicking fabric to keep you cool whether you're running to the grocery store or sneaking in a mid-afternoon yoga flow.
For those days when you want to take it easy, sometimes you just need a sports bra that will do the basics to get you through it. According to Girlfriend Collective's description, this is that bra. They call it "ideal for low- to medium-impact workouts like Pilates and yoga."
Lightweight compression will help keep you just secure enough to get through your favorite yoga moves or through everyday errands. One five-star reviewer called this Everlane find "the absolute best bra they've ever had."
Maddy Ciccone, a master instructor at SoulCycle, called this bra from Lululemon her all-time favorite. The strappy, open back allows you to move freely, which makes it perfect for yoga, stretching or everyday wear.
Schechter also called out Lululemon for their high-quality sports bras.
This light-support bra is loved by shoppers with an almost perfect five-star rating from over 550 reviewers. Details like a low scoop neck, a scrunched front and a racerback combine to give you a look the brand calls "studio-to-street superstar."
Best medium-impact sports bras
Shop TODAY editorial assistant Sierra Hoeger says this sports bra is her favorite for its support and comfortable fit. It comes in almost 20 different colors so you can grab one to match any workout 'fit you've got planned.
The brand's bestselling medium-support bra, this pick is also a favorite of NBC News junior designer Vivian Le. It's made with a patented TechSweat fabric that meant to stay cool to the touch, mold to your shape and expertly handle sweat.
Another favorite of Baker's, she says this sports bra is "comfy and light while still being supportive." According to the brand, the fabric is designed to be light enough to feel like a "second skin" and even has a stretchy bottom band for extra support.
Moon gave this sports bra high praise. While the brand describes it as medium support, Moon says it's the best for high-intensity workouts and say her roommate who has a larger bust and often runs marathons also chooses this one for her runs.
Ciccone recommended this Lululemon sports bra for most workouts since "the high neck keeps things where they need to be." It features the brand's signature Luxtreme fabric which is breathable and sweat-wicking, great for those who run hot.
Shop TODAY production coordinator Camryn Privette also called out this bra as her go-to for yoga and Pilates.
Available in seven band sizes, nine cup sizes and a dozen colors, this seamless sports bra holds your girls in place with minimal bounce and chafing over time. "If you are a large breasted woman like me, you know how important a supportive bra is and this one delivers," added one shopper who gave it five stars.
Old Navy's activewear section is filled with affordable bras that don't skimp on comfort. According to the brand, this option provides medium support for strength sessions or spin classes. The built-in molded cups and light compression will keep everything in place without making you feel suffocated.
Schechter mentioned Sweaty Betty after hearing praise of its sports bras from some of her clients. Made for medium-impact workouts, this bestseller is made with sweat-wicking fabric and is designed to prevent chafing.
The best part about a longline sports bra like this style is that it can also double as a crop top. It has features like a high neckline, built-in support band and full coverage that are sure to make it your new favorite go-to.
Shefit sports bras are made with four-way stretch fabric and patented "Zip. Cinch. Lift." adjustability so that you can have the best fit possible while looking good and staying comfortable. With 15,300+ reviews, shoppers of all shapes and sizes are raving about how they can't wait to get their hands on another one.
"Even though I haven't tried them, Shefit seems to be the bra right now," Schechter said after learning about the brand during her search for a new sports bra of her own.
This FP Movement option features a square neck and wide, comfortable straps, which makes it super versatile. It also comes in more than 20 color options and is equipped with SPF 30 UV protection.
"I wear this to virtually all my workouts," Ciccone said. "It caters more to lower-impact activities, not running and jumping. I have worn it for cycling in the past, but I think I'm also on the smaller side."
While it's more expensive than other picks on the list, this bra can double as a shirt thanks to its longline fit. Jenkins liked this bra for its double functionality (one less thing to wash!) but also mentioned how supportive and stretchy it is.
Best high-impact sports bras
Designed for larger busts, Bravissimo offers bras at all support levels in cup sizes D-J, including double letters. This high-impact option has padded straps, a hook enclosure at the back and a J-hook on the straps so you can also turn it into a racerback. One reviewer said they love it so much, they use it for more than sports.
This sports bra has an open mesh back for ventilation, which you'll appreciate when you work up a sweat during your cardio or HIIT session. While it's listed as best for B-DD cups, sizes offered range from 32B to 38G.
Bras that have to be pulled over your head need an underband stretchy enough to get past the shoulders, Tempesta said. These can get worn down easily and stretch out, losing essential support in the process. She suggests looking for a bra with a front or back closure like this option from Gymshark. It also has ventilation in the back, so you won't get overheated.
In order to have proper support during runs or HIIT sessions, you want a bra that feels like it's made for your body. While those can be hard to come by, Tempesta recommended looking for one with adjustable straps "for the best fit and support, because every woman has a different shoulder to bust length." This pick from ThirdLove features straps, as well as a back closure and built-in cups for support.
The bra also has a high cut, which Tempesta said is important. "There should be no cleavage showing whatsoever," she said. "Exposed breast tissue equals moving breast tissue."
For a wallet-friendly pick that checks all the boxes, try this option from Old Navy. It zips in the front, has adjustable straps and features moisture-wicking technology to keep you dry even during your sweatiest workouts.
Frequently asked questions
How to choose the right size sports bra
Sports bra sizes can vary from normal bra sizes across brands and depending on the fabric, like most other clothing. Overall, Fowler and Schechter agree there's not much difference between your sports bra size and your normal bra size, but Fowler has one main piece of advice.
"I think a lot of women don't know their current bra size," she began. It can be easy to assume that you're the same size year over year because that's what you're used to, but the reality is that our bodies change all the time, and you should be getting regularly fitted to make sure that you're up to date on your proper bra size.
If you don't want to or are unable to get fitted by a professional, you can measure yourself at home to get an updated and accurate bra size. This is especially helpful if you plan on ordering a sports bra online and want to get it right the first time without the need for pesky exchange or return processes.
How often should you wash your sports bra?
Fowler and Schechter both said that you should be washing your sports bra after every use or every day, especially if you have a favorite that you wear often. Sweating during your workout makes the fabric a breeding ground for bacteria, fungus and yeast, so it's in your best interest to wash it regularly.
Schechter recommends starting by filling your sink with cold water and a cup of white vinegar, soaking your sports bra for 15 minutes before moving it to the washing cycle to get rid of any lingering bacteria and reduce the smell that comes from sweat trapped in the material.
"I think it's really important that we give our bras a little TLC and remember that they need maintenance just like your favorite pair of shoes," Fowler told us. If you have the time, she recommends hand-washing your sports bras with a mild detergent. If you don't, no sweat! (No pun intended.) When machine-washing, her advice is to be cognizant of the other items in that load and consider throwing your sports bra in a lingerie bag first to keep it from getting caught on other hooks or fasteners.
Even the best sports bras will lose their quality with improper care. Always air-dry your bras after washing so you don't wear down the elasticity, and never wash with fabric softener as it can block the fabric's sweat-wicking abilities, Tempesta said. If you prefer to use a dryer, Fowler says to use a lower setting and warns against using dryer sheets because certain ingredients can be harmful to the fabric.
Meet the experts
Lauren Tempesta is a sports bra expert and the founder of Bravolution, a sports bra education and review site. She has her Master's degree in Lingerie Design and the inventor of seven separate bra patents.
Carrie Schechter is a former celebrity photographer and current owner of Brooklyn-based boxing gym Jukebox.
Ebonny Fowler is a fitness expert and the creator behind FunWithFit, a fitness program where she posts workouts you can do at home on Instagram.
Maddy Ciccone is a master instructor at SoulCycle and the creator of lifestyle brand MaddzTaddz, where she also offers coaching.
Ivorie Jenkins is a yoga instructor and meditation therapist for the digital platform Glo.
Has your product been featured?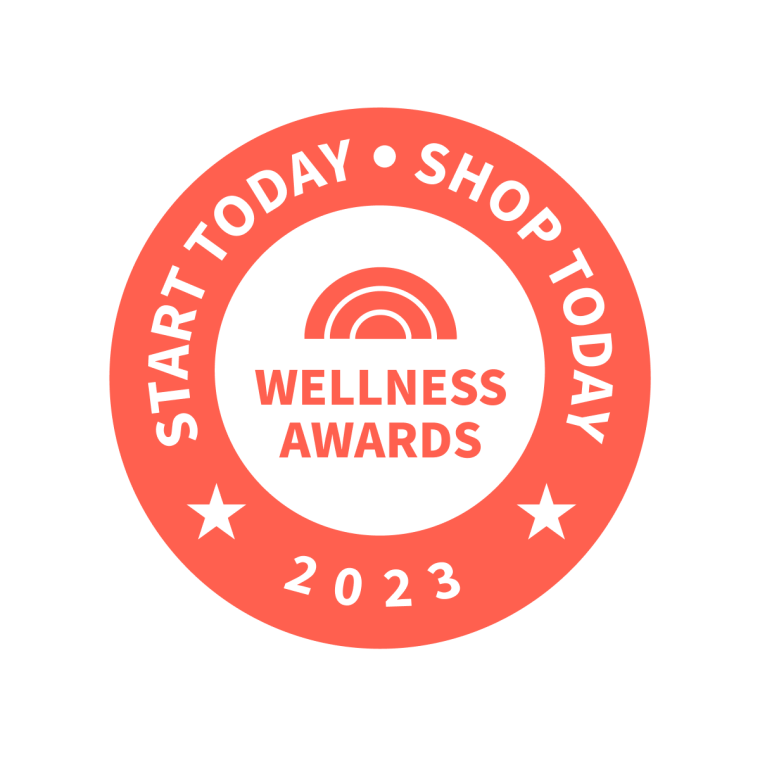 Shop TODAY is editorially independent and our team of editors and writers work hard to pick the best products to share with our readers and viewers. We may license our logo to brands or products that have been featured on Shop TODAY. Click here if you're interested in licensing your inclusion in Shop TODAY content or to learn more from our licensing partner, Wrights Media.
Start TODAY is the destination and community to help you become a healthier, happier and better you. Powered by community, expert health advice, walking challenges, fitness routines, nutrition guides, meal plans and mindfulness techniques, Start TODAY gives you the tools to be the best version of yourself! Learn more.
Shop TODAY covers all things shopping, from expert-approved recommendations to online deals and sales, your favorite TODAY segments and streaming shows, gift guides for everyone in your life and much more. As shopping enthusiasts, we seek out what's new and great in style, beauty, home, tech and more to empower our audience to find products that will make their lives rewarding, easier and more fun. Learn more.