Fitness trackers are all the rage with their easy-to-use interfaces and key tracking metrics such as calories, steps and even sleep. But how do you know which one is best-suited for your personal goals?
Look no further, as part of our Start TODAY x Shop TODAY Wellness Awards, we tested popular watches and fitness trackers to see which ones will accurately record your every step.
We also caught up with Shop TODAY health and fitness expert Stephanie Mansour to get some tips on how to maximize your fitness tracker.
Whether you're curious about how well you slept last night or want to keep track of your calories burned throughout the day, keep reading to learn all you know about fitness trackers and to shop our award winners you won't know how you lived without.
Why should you use a fitness tracker?
While the purpose of a fitness tracker is to help you focus on your routine, they can also help you with accountability when it comes to keeping your wellness goals. "I have many clients who have a few different fitness trackers based on their goals and what they like," said Mansour.
In addition, fitness trackers can also be paired with apps such as MyFitness Pal or LoseIt to track food intake.
How to maximize the use of your fitness tracker
Mansour suggests wearing your fitness tracker or smartwatch daily in order to get a comprehensive overview of your fitness. "As a weight loss coach, I recommend taking a look at your progress after each workout so that you can see which routines are giving you the intensity and results you want. Then, after a week, look at how consistent you were and analyze that."
The data that a fitness tracker provides will help you focus on adjusting your workout routine while keeping consistent track of your overall progress.
Start TODAY x Shop TODAY Wellness Awards: Best fitness trackers
Award: Best for Everyday Exercise | Category: Watches/Fitness Trackers
Receiving an almost perfect five-star rating for our reviewers, it's safe to say we couldn't get enough of this FitBit. Equipped with wellness-focused features like all-day activity tracking, GPS and heart monitoring technology, this watch is a one-stop-shop for fitness tracking.
Aside from all the amazing wellness features, our reviewers really loved that this tracker was also fashion-forward. "This watch is the perfect size and look for me since I don't like things that look too chunky on my wrist. I loved the gold chain too, it made the watch chicer and easy to dress up," says TODAY reporter and editor Liz Calvario.
Award: Best for Sleep | Category: Watches/Fitness Trackers
While this ring is small, it's definitely mighty. And though this tracker isn't your traditional watch, it really impressed our reviewers.
The ring records and measures your daily activity, calorie burn and heart rate, though the sleep tracker is the star of the show, according to assistant partnerships editor Lauren Witonsky. "I was most interested in the sleep tracker, and it really does give you so much information about your sleep cycle. My favorite screen is where you can see how much light sleep/deep sleep/REM sleep you're getting, along with how long it takes you to fall asleep and if you wake up during the night."
One note is that you'll need an Oura subscription of $5 per month to use the technology, but the brand provides the first month free of charge.
Award: Best for Runners | Category: Watches/Fitness Trackers
Deemed the Cadillac of fitness watches, the runners on our team couldn't wait to get their hands on this popular Garmin model. Needless to say, once they used it, they can never go back to watchless runs. With a simple set-up process, TODAY managing editor Amy Eley was ready to hit the pavement and give her honest review.
"I really loved that it displayed live results of my pace so I knew if I needed to speed up or slow down in the moment. This watch is different from my other watches that only show my overall mile pace. I basically wore it all the time and love it."
Better yet, Eley also loved that the watch continually logged her active calories throughout the day and that a single charge lasted her two weeks.
More shopper-recommended fitness trackers
Mansour recommended this basic smartwatch for its combined AI technology and features such as tracking emails, notifications, calls and more. This smartwatch will optimize your basic fitness routine and promote a healthy lifestyle. You can even control your music from it and track your sleep. One shopper even mentioned that the battery can last up to five days.
With nearly 800 verified five-star ratings, this fitness tracker is as effective as any smartwatch, thanks to its multifunctional features to keep your exercise and health resolutions on track. The device offers comprehensive features like alerts for abnormal heart activity, monitors blood pressure, records your duration of sleep and exercise routines, tracks your daily steps and more.
Recovery is super important when it comes to your workouts, and this smartwatch will help you ensure that you're carving out enough time to recharge. It monitors your sleep to measure how well you've recovered from yesterday's activities, so you can make an informed decision about intensity for that day's workouts. It also features everything else you'd want from a smartwatch including GPS, heart rate tracking, and the ability to receive texts and other notifications.
In addition to being able to call, text and listen to music from it, this watch tracks your steps, calories burned, heart rate, sleep and much more. This model is made for health tracking and features an upgraded sensor to measure your blood oxygen levels and a crystal clear retina display so you can always see your stats. Additionally, the Series 8 offers more screen area than its predecessor.
Has your product been featured?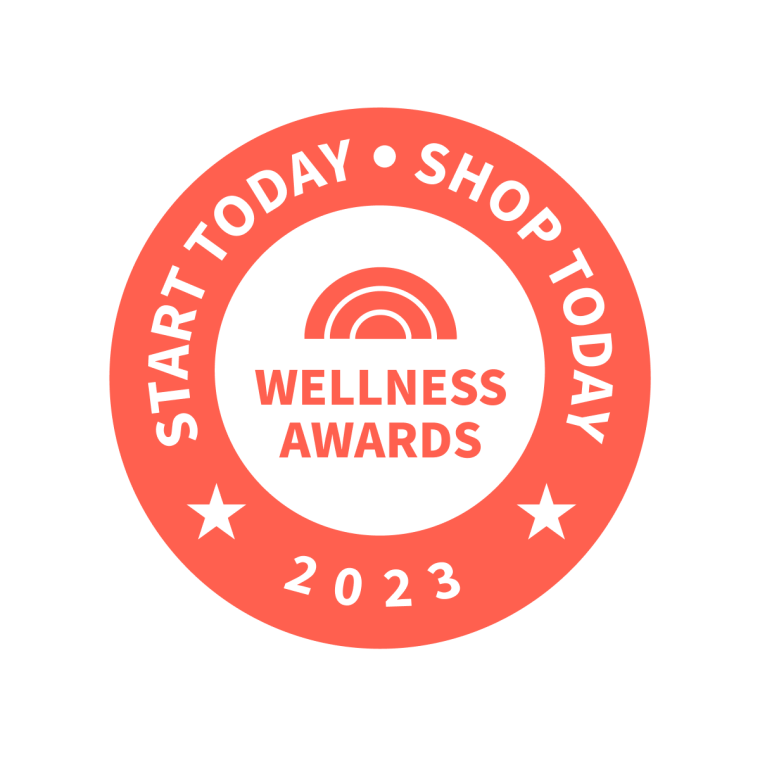 Shop TODAY is editorially independent and our team of editors and writers work hard to pick the best products to share with our readers and viewers. We may license our logo to brands or products that have been featured on Shop TODAY. Click here if you're interested in licensing your inclusion in Shop TODAY content or to learn more from our licensing partner, Wrights Media.
Start TODAY is the destination and community to help you become a healthier, happier and better you. Powered by community, expert health advice, walking challenges, fitness routines, nutrition guides, meal plans and mindfulness techniques, Start TODAY gives you the tools to be the best version of yourself! Learn more.
Shop TODAY covers all things shopping, from expert-approved recommendations to online deals and sales, your favorite TODAY segments and streaming shows, gift guides for everyone in your life and much more. As shopping enthusiasts, we seek out what's new and great in style, beauty, home, tech and more to empower our audience to find products that will make their lives rewarding, easier and more fun. Learn more.