Chef notes
A whole roasted turkey is the go-to main dish at the Thanksgiving table for a reason, but does the thought of it bore you? If you want to shake things up, look no further than turketta, a fun twist on turkey that may become your new festive favorite. Turketta is inspired by the mouthwatering porchetta — a classic Italian pork roast that's traditionally made with a whole deboned pig and seasoned with rosemary, fennel, garlic and a generous amount of salt. It gets rolled up, tied and roasted until the skin is crispy and the meat is tender. Turketta brings that same magic to the table but with turkey instead of pork — plus, it's more manageable to cook and carve than a whole turkey. 
A butterflied and thinly pounded boneless half-turkey breast is seasoned with a blend of aromatic sage, refreshing lemon zest and spicy chili flakes, as well as the classic porchetta seasonings. Prosciutto is layered on the outside, which gives the turketta a shatteringly crispy, flavorful crust. The seasoning paste acts as a dry brine, so preparing the turkey ahead of time is key. At least five hours does the trick, but up to 24 hours is even better. The longer brining time ensures a flavor-packed and juicy turkey. If that wasn't reason enough, preparing the turketta ahead of time will free you up on the day of your dinner. This recipe easily doubles if you need to feed more than six.
So, if you're feeling adventurous and want to elevate your next holiday dinner, consider the turketta — a delightful twist on the traditional.
Technique Tip: If you don't have a food processor, the ingredients for the seasoning paste can be finely minced by hand or smashed up in a mortar and pestle.
Swap Option: For a less spicy dish, omit the chili flakes.
Ingredients
2

teaspoons fennel seeds

4

cloves garlic, smashed and peeled

1

tablespoon fresh rosemary leaves

1/3

cup packed sage leaves

1/2

teaspoon chili flakes

2

teaspoons grated lemon zest
1/4

cup plus 1 tablespoon olive oil, divided

1½

teaspoons kosher salt

1

teaspoon freshly ground black pepper, divided

1

(2-3) pound boneless skin-on half turkey breast

7

slices prosciutto
Preparation
1.
In the bowl of a food processor, add fennel seeds, garlic, rosemary, sage, chili flakes, lemon zest, ¼ cup olive oil, salt and 1/2 teaspoon pepper, and process until smooth.
2.
Pat turkey breast dry and lay on cutting board skin side down. Using a sharp knife, cut turkey horizontally (parallel to the cutting board) through the middle until about 1/2-inch from the other side, and open up like a book. Cover turkey with a piece of plastic wrap and pound to an even 1/2-inch thickness and spread seasoning mixture all over.
3.
Roll turkey up tightly into a spiral so that the skin ends up on top. Layer the prosciutto over the top and tuck any overhang underneath. Using butcher's twine, tie turkey crosswise in 1/2-inch intervals and once lengthwise. Refrigerate uncovered for at least 5 hours and up to 24 hours.
4.
Preheat the oven to 350 F. Rub turketta with remaining olive oil and season with 1/2 teaspoon pepper. Heat a large ovenproof skillet over medium-high and sear turketta, turning occasionally, until browned all over, 5 to 7 minutes.
5.
Transfer skillet to the oven and cook until the thickest part of the turkey registers 155 F, 50 to 60 minutes. Transfer to a cutting board, loosely tent with foil and allow to rest about 10 minutes. Remove twine and slice as desired.
How to shop TODAY recipes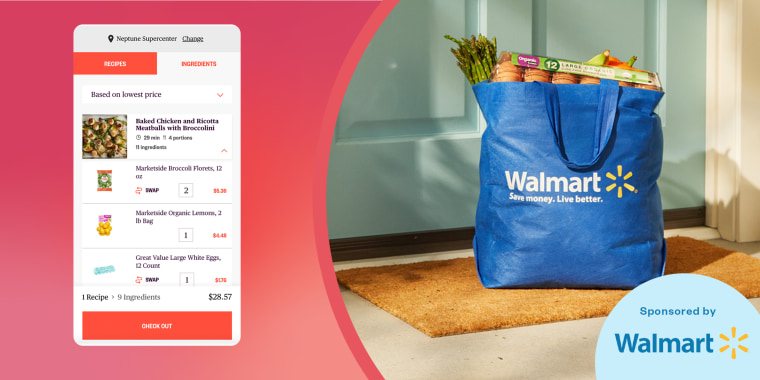 How to shop TODAY recipes
Here's everything you need to know about the cool new feature.
Learn More