Call it the Taylor Swift effect.
The Oct. 1 "Sunday Night Football" game on NBC featuring the New York Jets hosting the Kansas City Chiefs at MetLife Stadium in East Rutherford, New Jersey, averaged 27 million viewers, making it the most-watched Sunday program since the Super Bowl aired on Fox in February, according to NBC Sports.
The game was heavily hyped with the promise of Swift being in attendance to watch her rumored boyfriend, Chiefs tight end Travis Kelce. Swift was indeed on hand, and a promo for the game featuring her hit "Welcome to New York" generated 8 million views, according to a press release from NBC Sports.
The game turned out to be closer than expected, with the Chiefs holding off the Jets, 23-20. Viewership peaked between 9:30 and 9:45 p.m. ET when an estimated 29.4 million people tuned in during the second quarter.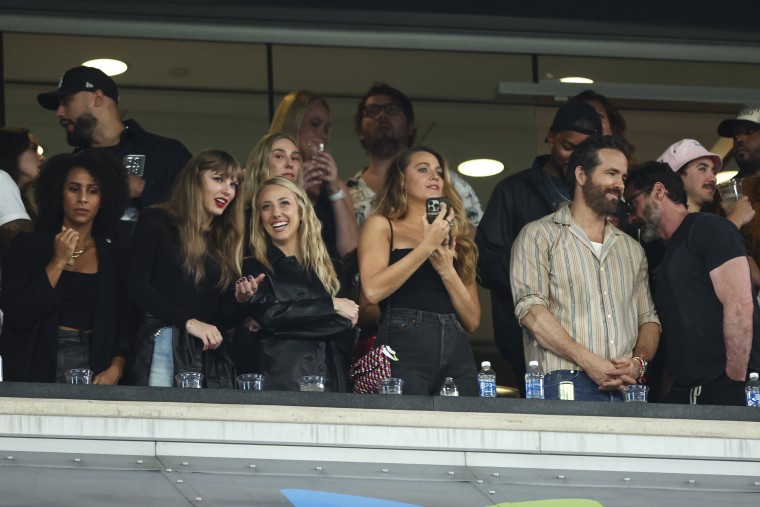 The game, which featured multiple cutaways to Swift, proved to be a boon for NBC among the female demographic. Ratings for this game compared to the first three weeks of "SNF" were up 53% for girls ages 12 to 17, 24% for women between the ages of 18 and 24, and 34% for women over 35, NBC Sports said, citing Nielsen data.
"The collective growth resulted in an approximate viewership increase of more than two million female viewers," NBC Sports said.
Play-by-play announcer Mike Tirico, who called the game on NBC, even acknowledged the hoopla early in the broadcast.
"Hi, Swifties, we'll be with you all night," he said.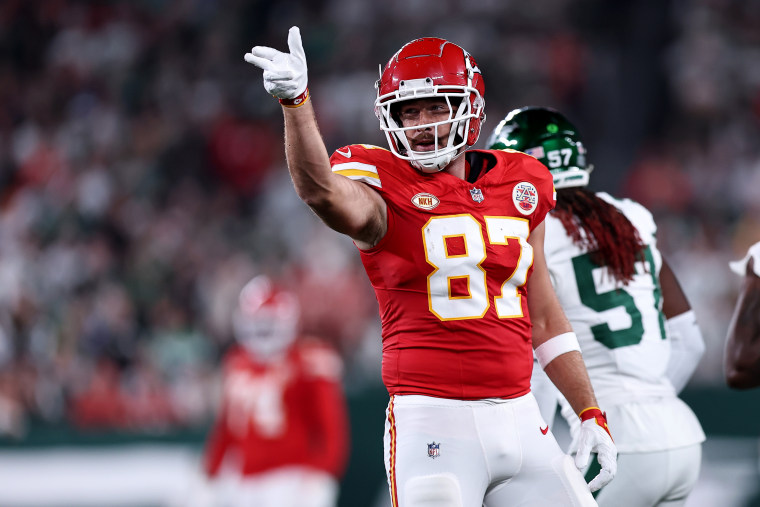 Tirico also said the broadcast made sure not to run from the attention she was generating.
"It was a lot of our preparation," he said Oct. 2 on TODAY.
"It was one of those you had to find the right spot, right?" he added. "Because there were so many Swifties who were so engaged who probably are never with us on Sunday nights. So we figured we just kind of take care of the elephant in the room and say 'hi' to them right at the start of the game and show her as often as we did during the game."
Swift initially sent fans into a tizzy when she showed up for the Chiefs home game against the Chicago Bears on Sept. 24. The pair were later spotted leaving the stadium together.
A source close to the situation previously told TODAY that Swift and Kelce are "just getting to know each other" and first spent time together over a month ago in New York.
The buzz around Swift and Kelce will now shift to Minnesota when the Chiefs visit the Vikings for a game Oct. 8 at 4:25 p.m. ET on CBS. There is no word yet whether Swift will be at that game or not.