Fans have been speculating for months that Taylor Swift and Travis Kelce may be dating, and the pair just added major fuel to the fire.
Over the weekend, the singer attended a Kansas City Chiefs game and rubbed elbows with Kelce's mom, Donna Kelce, in the club seats. After the game, the rumored lovebirds left the stadium together and one lucky fan witnessed the moment firsthand.
Jarrett Payton, who works as a sports anchor, was on hand as Swift and Kelce walked by after the game and he filmed a short video of the pair chatting.
The Chiefs tight end was dressed in a printed jacket and pant set and appeared to be listening intently as Swift, who was sporting a Chiefs jacket around her waist.
As they walked by Payton, Kelce acknowledged him and said, "How you doing man?" while Swift said, "Hey, how's it going?" and smiled.
"Talk about being at the right place at the right time! Taylor Swift and Travis Kelce leaving Arrowhead together after the game," Payton captioned his post on X, formerly known as Twitter.
Another fan spotted the rumored couple cruising around town after the game and posted several photos to Facebook.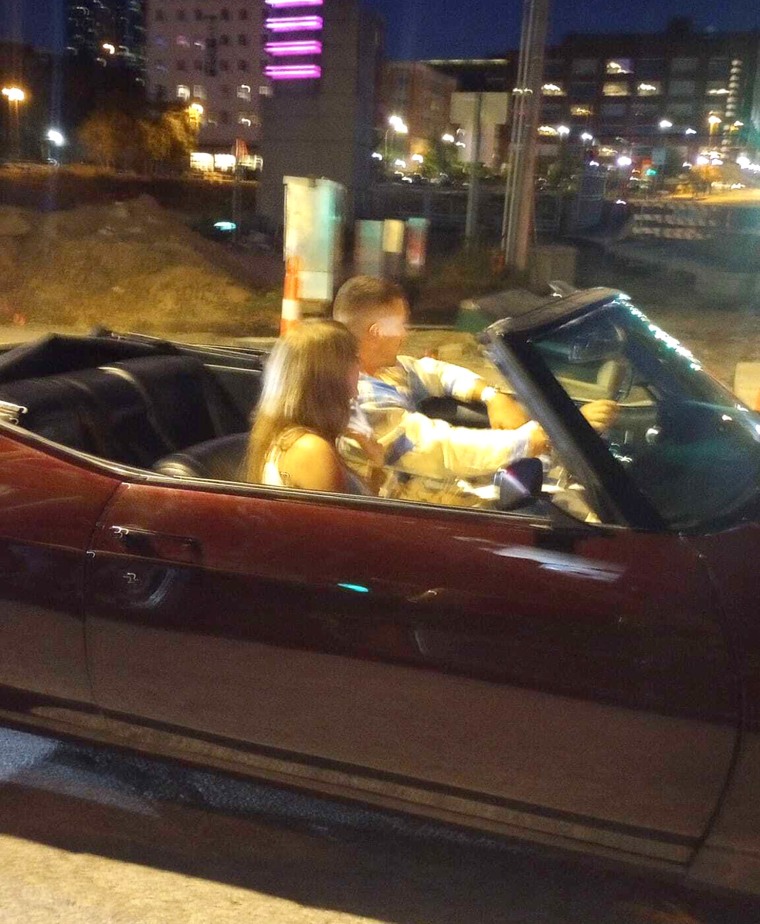 It was an eventful day for Swift, who spent some time with Kelce's mom during the game. ESPN spotted the singer and shared a clip of her cheering on Kelce on social media. At one point, Swift even chest bumped a fan who was standing beside her.
When the game was over, Chiefs quarterback Patrick Mahomes addressed Swift's presence during an interview and said he was extra motivated to pass the ball to Kelce.
"I heard she was in the house ... so I knew I had to get it to Travis," Mahomes said.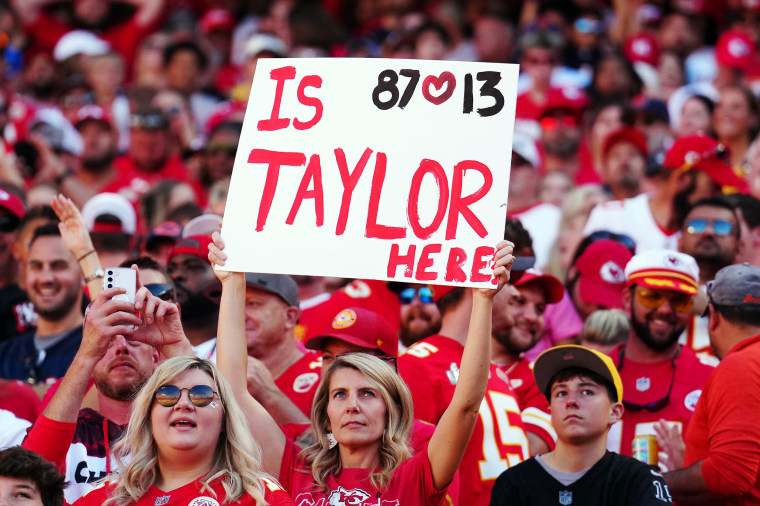 Dating rumors first started swirling in July when Kelce revealed that he wanted to give Swift his phone number while attending her "Eras Tour" at Arrowhead Stadium in Kansas City.
"I was disappointed that she doesn't talk before or after her shows because she has to save her voice for the 44 songs that she sings. So I was a little butthurt I didn't get to hand her one of the bracelets I made for her," Kelce said during his "New Heights" podcast.
In September, the football player addressed the romance rumors during an interview and said it was her move at this point.
"I threw the ball in her court and, you know, I told her, 'I've seen you rock the stage at Arrowhead and you might have to come see me rock the stage at Arrowhead and see which one is a little more lit,'" he said.