Mary-Louise Parker wished newlyweds Billy Crudup and Naomi Watts "every happiness," 20 years after Crudup left her for another actor when she was seven months pregnant with their son.
The "Weeds" star shared her reaction to Watts' June 10 announcement that she and Crudup, 54, tied the knot. Parker, 58, and Crudup share a 19-year-old son, William.
"I wish them well," Parker told The Guardian. "And absolutely, I honestly of course wish them every happiness because that's my son's father. So I'm happy for them. I'm happy they found each other."
Parker was with Crudup for seven years before he left her for actor Claire Danes in 2003 when Parker was pregnant with their son. Danes and Crudup broke up about three years later, and Danes is now married to actor Hugh Dancy.
Parker appeared to reference the scandal with Crudup in her 2015 memoir, "Dear Mr. You." In the book, she writes 34 letters to various men in her life, but does not mention Crudup by name.
However, Parker appears to refer to that time in an essay titled "Dear Mr. Cabdriver." She writes about having an emotional breakdown in a cab while pregnant.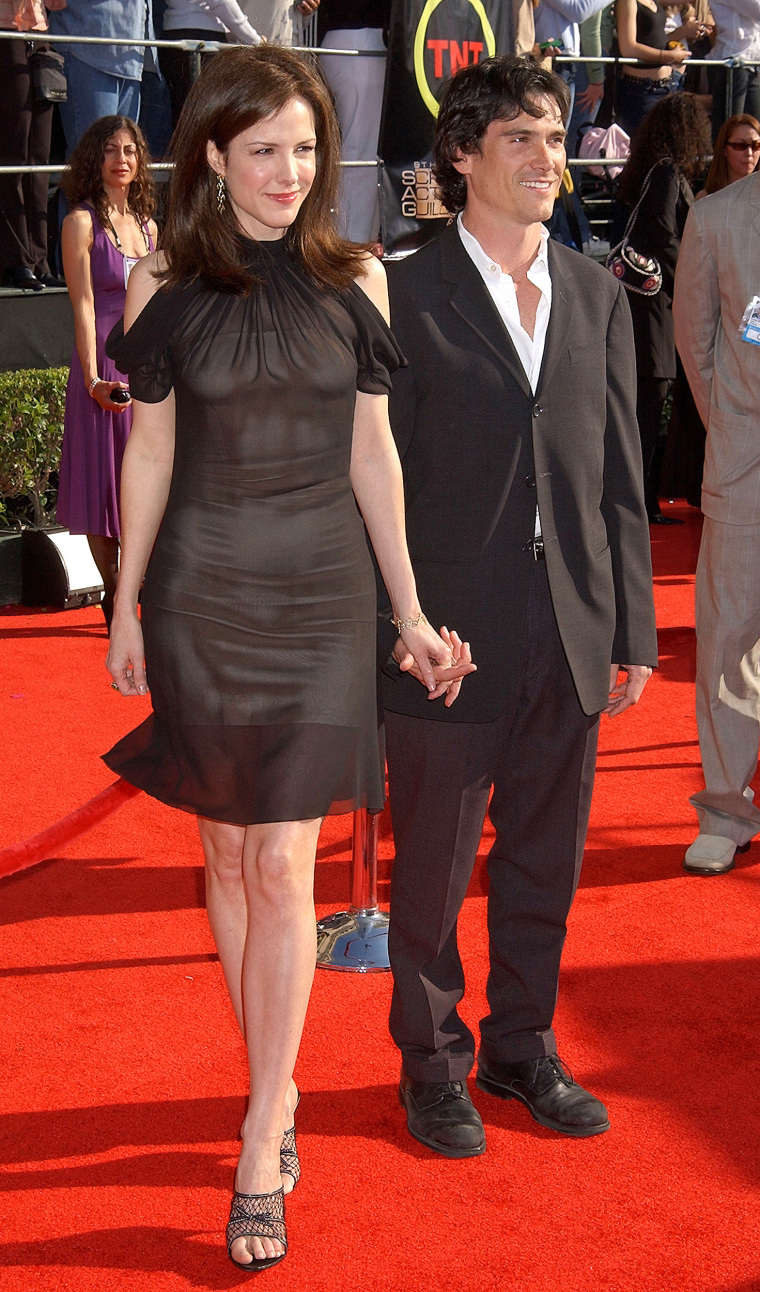 "I think it's less about whatever was going on in my life, which is private to me and will always remain so, but this was a complete stranger who met me at a very low moment," Parker said on TODAY in 2015 about her encounter with the cabbie.
Watts and Crudup have been romantically linked since 2017, after previously working together on the Netflix psychological thriller "Gypsy," according to People.
Watts, 54, showed the couple made it official when she posted a photo on Instagram of her in a wedding dress holding a bouquet with Crudup on what looks like the steps of a courthouse.
"Hitched!" she wrote in the caption.
Watts was previously in a long-term relationship with actor Liev Schreiber. The two share children Sasha, 15, and Kai, 14.
Crudup and Watts and Schreiber and his partner, model Taylor Neisen, came together last year for Kai's graduation. Neisen is also pregnant with her first child with Schreiber.