Naomi Watts and Billy Crudup have officially tied the knot!
"The Watcher" actor shared a photo June 10 of her standing alongside her now husband wearing a long, lace white dress and holding a bouquet of white flowers.
Watts, 54, captioned the picture, "Hitched!" with a dove, bonded symbol and red heart emoji.
A flood of celebrities were quick to share their well wishes with Jennifer Coolidge writing, "Hooray!!! Just woke up to this !!!!!" with the clapping emoji.
"Congrats!!!" she added, with the car, lips and champagne emoji. "You two couldn't look happier !!!XO"
Andy Cohen commented, "I feel partially responsible for this" with the rainbow, clapping, heart-smiley face, cry-laughing face and red heart emoji.
"Oh wow!!! Congratulations!!! So happy for you both," wrote Michelle Pfeiffer, adding red hearts.
"Yipeeeeeee!!!!" Gwyneth Paltrow commented, "Sending so much love!!"
Julianne Moore wrote, "FINALLY!!!" with a bunch of red hearts.
On her Instagram story, Watts shared a selfie of herself with Crudup, 54, decked out in their wedding attire and smiling for the camera. She wrote, "Hubby" atop the pic.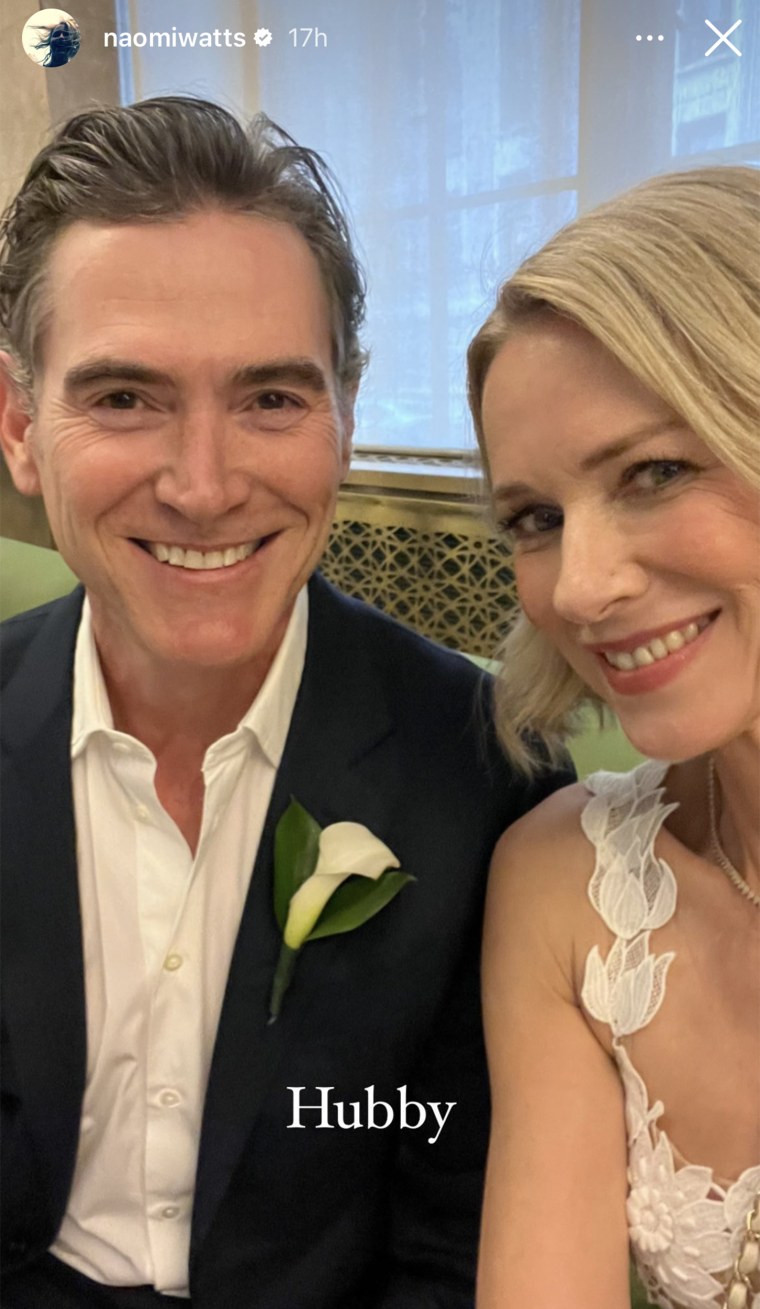 She also posted two photos of herself standing outside in her wedding dress, smiling at the ground with her face covered by her blond bob. In one picture that shows a close-up of her bouquet, she wrote, "Flowers from the deli!!"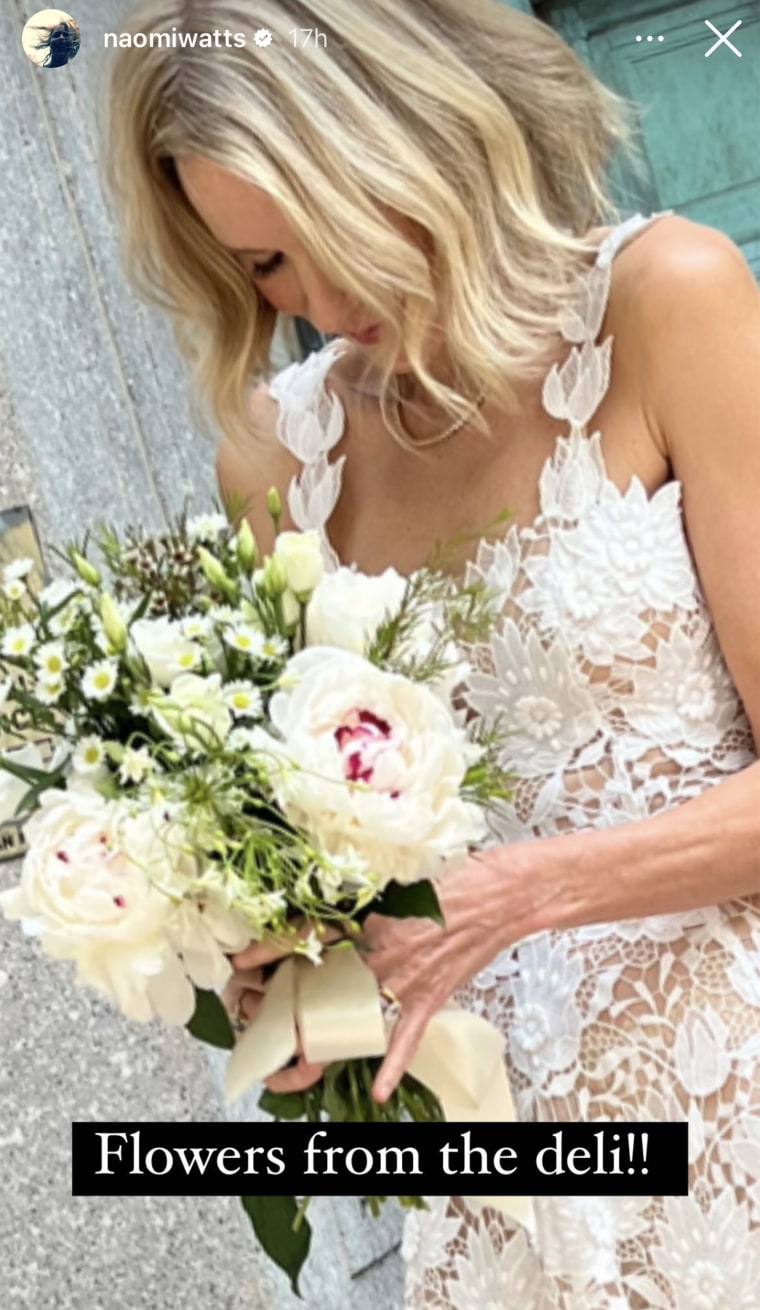 Watts then shared a group shot of her with some of her celebrity friends, including Mark Ruffalo and Josh Hamilton, to whom she wished a happy birthday to.
"A little bit of fun with husband...," she added atop the image.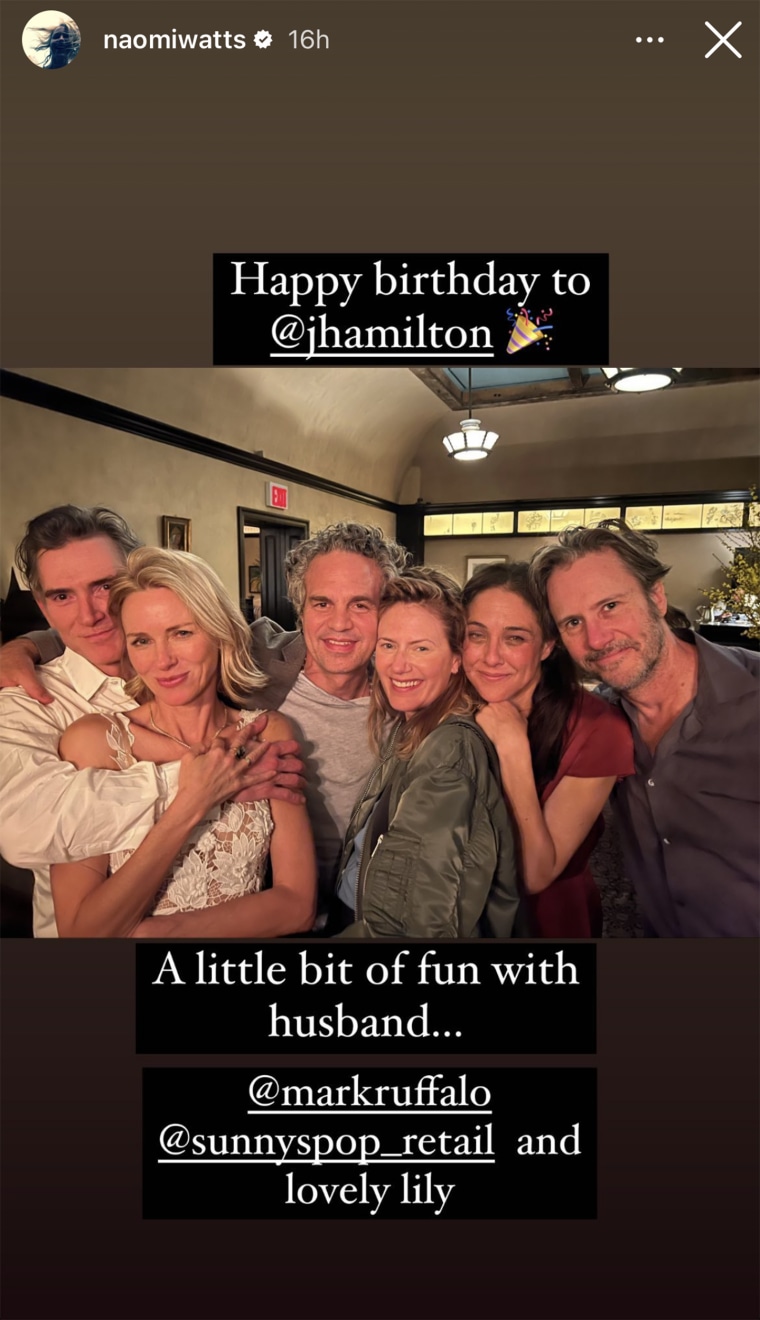 The pair, who have been romantically linked together since 2017, previously worked together on the Netflix psychological thriller "Gypsy."
Last February, they made their red carpet debut as a couple at the 2022 SAG Awards. Then in July 2022, Watts gave fans a rare look at her and Billy Crudup's relationship. 
The British actor shared a photo with her "love" to celebrate his 54th birthday. In the selfie posted to her Instagram, Watts is seen smiling while Crudup stands behind her.
"Happy Birthday my love," Watts captioned the post, adding a kiss emoji and a French flag.