Blake Shelton and Gwen Stefani are going strong after nearly three years of romance. But falling in love was something neither of them counted on, the country singer revealed to Sunday TODAY's Willie Geist.
"I think if Gwen and I were being honest right now, talking about this, I think in the back of our minds we both kind of thought, This is a rebound deal because we're both coming out of a pretty low spot in our lives and we're kind of clinging to each other to get through this," Shelton, 42, shared in a Sunday Sitdown interview airing this weekend.
During the summer of 2015, the two entertainers, then co-stars on "The Voice," leaned on each other as they endured the simultaneous breakups of their marriages — his to country star Miranda Lambert and hers to Bush frontman Gavin Rossdale.
Looking back, the "I Lived It" singer says Stefani, 48, saved his life.
"When I was going through my divorce, I hit rock bottom just like anybody does when they go through something that devastating," he said. "It's a miracle that I met somebody that was going through the same exact thing that I was at the exact same moment in time."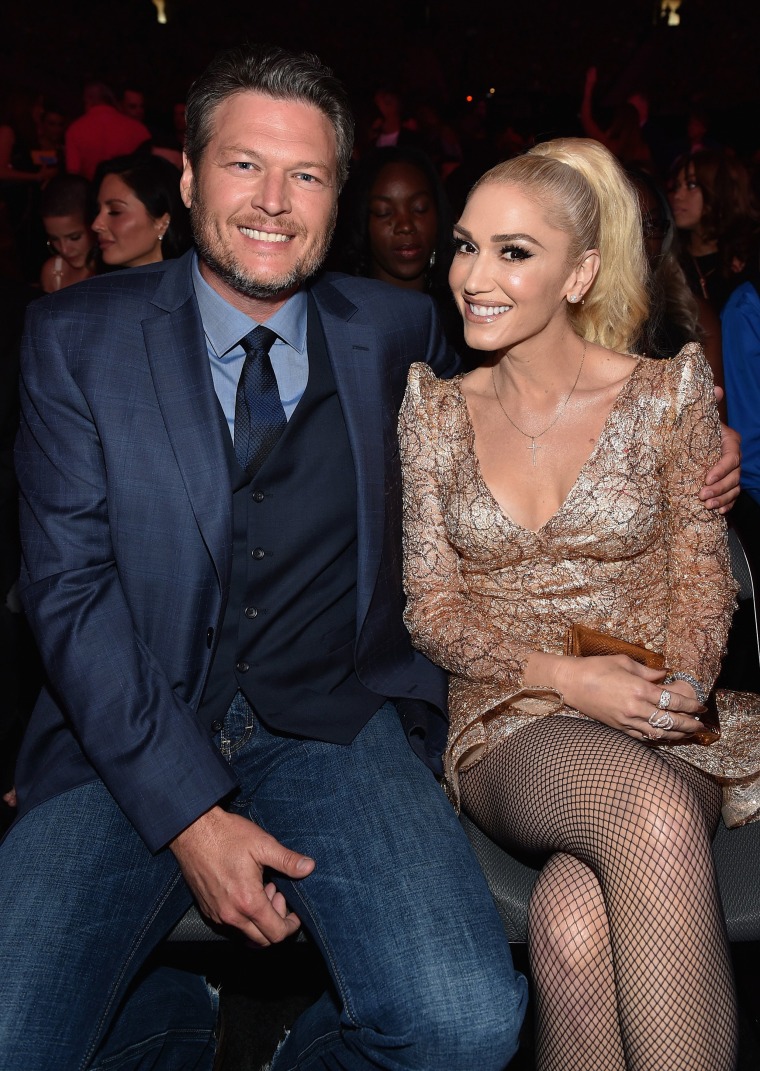 The pair's bestie bond blossomed into love, and now they're one of Hollywood's favorite A-list couples. But behind all the glitz, the lovebirds — who get enthusiastic thumbs-up from Stefani's three sons, Kingston, 12, Zuma, 9, and Apollo, 4 — just plain enjoy each other's company.
"Now here we are, going on three years later and every day that goes by, it just feels like a stronger bond between the two of us," Shelton gushed. "It constantly feels like it's going to the next level. That's the only way I think either one of us could probably describe it."
Watch Willie's full Sunday Sitdown interview with Blake Shelton this weekend on Sunday TODAY.