Gwen Stefani isn't the only one in her family taken with Blake Shelton. Her kids clearly are big fans too.
Stefani's two oldest boys, Zuma, 9, and Kingston, 11, make an appearance in Shelton's music video for his new single "I'll Name the Dogs."
In the video, the country star plays a wedding singer at the marriage ceremony of an elderly couple. Zuma and Kingston are briefly shown dressed up, smiling and dancing at the celebration.
Shelton and Stefani, who began dating in 2015 after splitting from their former spouses, Gavin Rossdale and Miranda Lambert, haven't announced plans to get married. But the newest track — about marriage, starting a family and settling into domestic life — is sure to spark speculation that they are heading in that direction.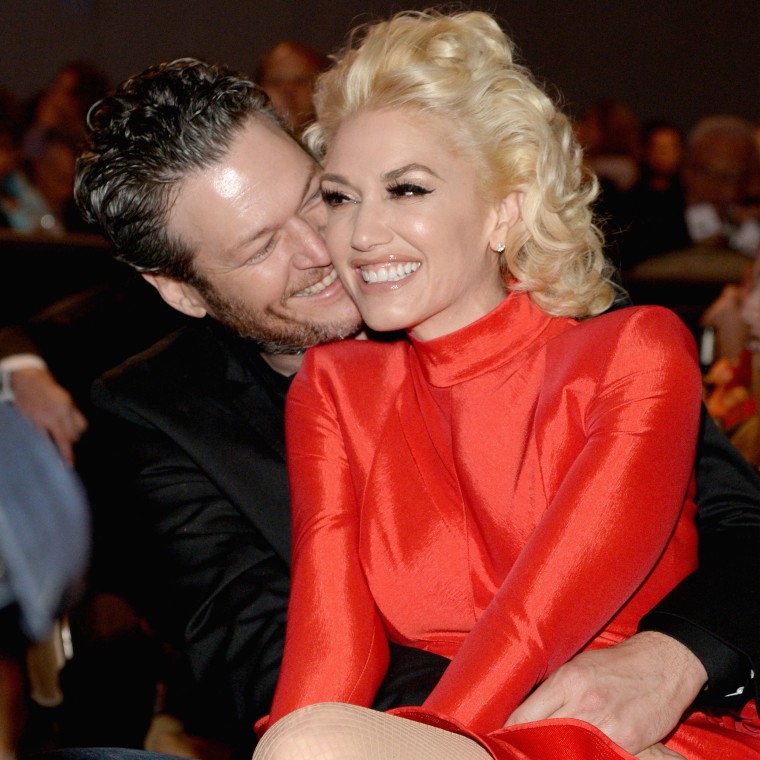 "I'll hang the pictures, you hang the stars. You pick the paint, I'll pick a guitar," sings Shelton, 41. "Sing you a song out there with the crickets and the frogs You name the babies and I'll name the dogs."
Stefani, 47, clearly loves the song too, tweeting "Eeeeeeeeek !" with a link to the music video. She also changed her Twitter profile photo to feature Shelton and his new single.