Toymakers debuted their old-time favorites and hottest toys this past weekend at the 115th Annual International Toy Fair in New York City.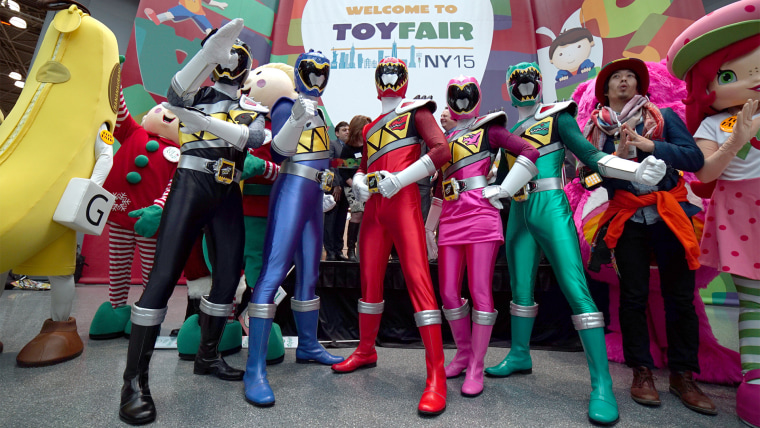 From funny poop toys to retro classics and furry stuffed animals, the fair offered something for every kind of kid. While some toys at the fair are a preview of what's to come, here's a list of some of the hottest toys available now on Amazon.
FurReal Shaggy, $25, Amazon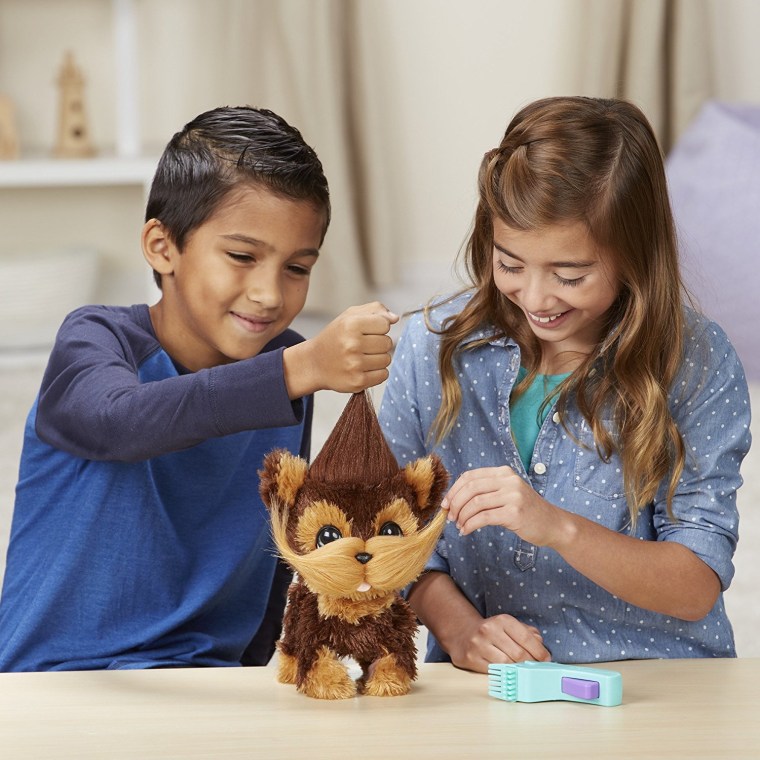 This shaggy little Yorkie pup is looking for its new owner to give him love and grooming. The adorable toy comes with grooming tools to style his hair, and when you pet his head he lets out sweet puppy sounds.
Don't Step In It Game, $15, Amazon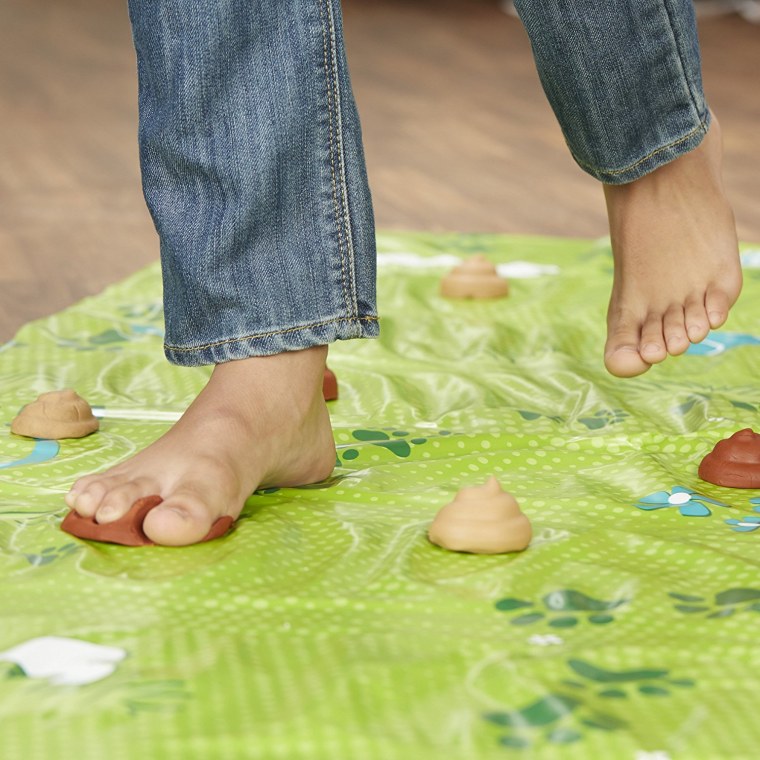 Following one of the biggest trends this year at Toy Fair is a poop theme. Try to dodge clay molds of poop while blindfolded.
Hatchimals Spring Basket, $15, Amazon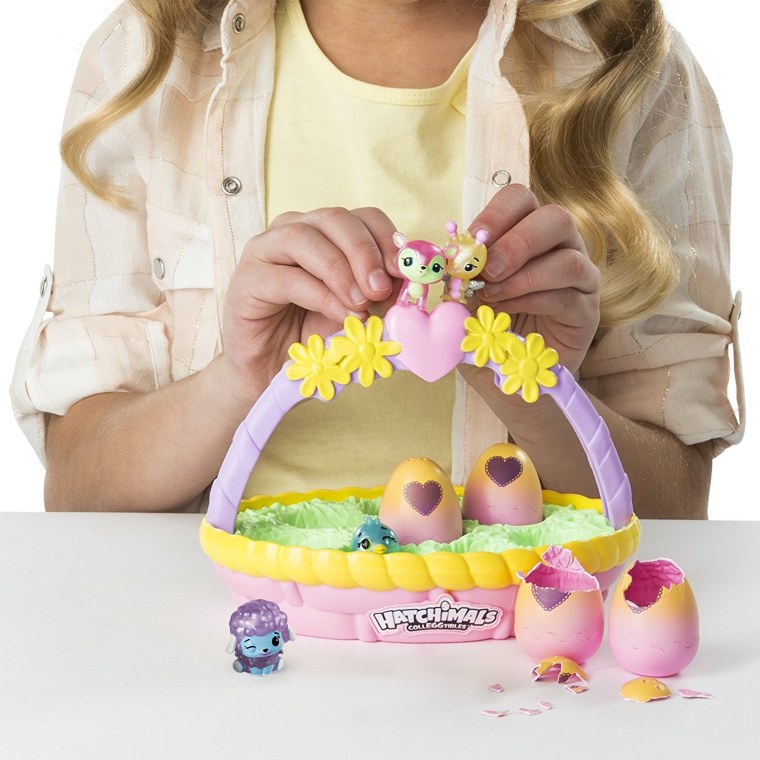 Just in time for Easter comes Hatchimal's latest surprise of ombre eggs. Inside the basket are six CollEGGtibles and eight nests.
Marvel Black Panther Vibranium Power FX Mask, $30, Amazon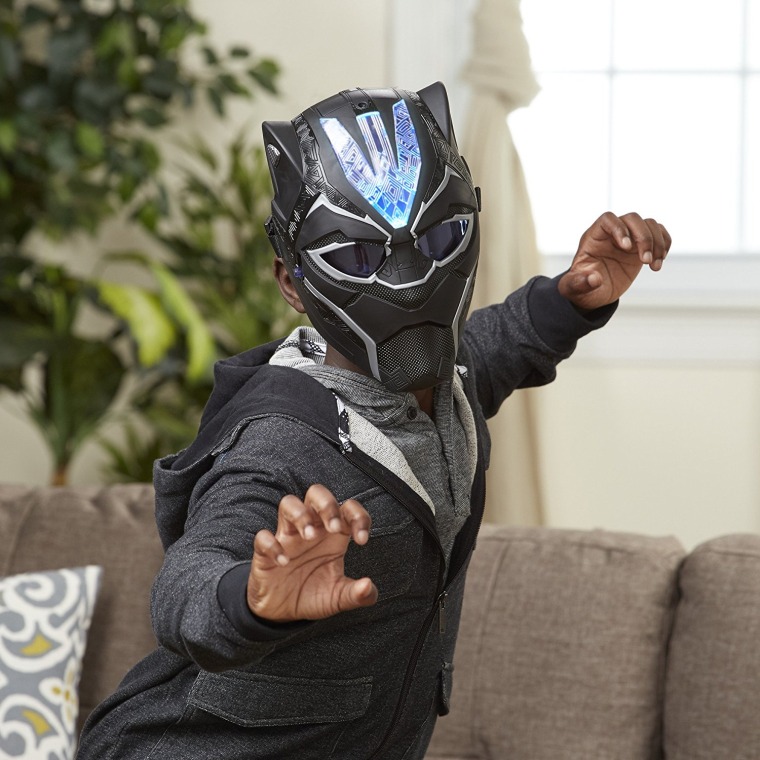 Every kid loves to play the hero! This Vibranium-powered mask is inspired by the movie and has two different light effects and a flip-down lens.
Flush Force Collect-A-Bowl, $20, Amazon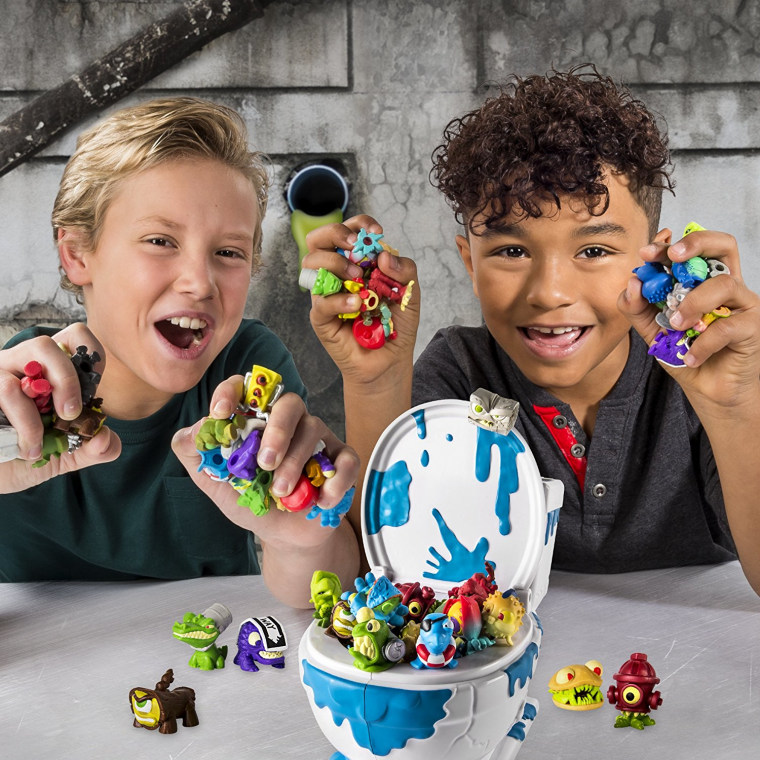 Flush your cute little Foul Floaters right down the toilet with one push of the handle on the toilet bowl. Kids will love the nasty sounds this toilet makes.
Escape Room in a Box - The Werewolf Experiment Game, $30, Amazon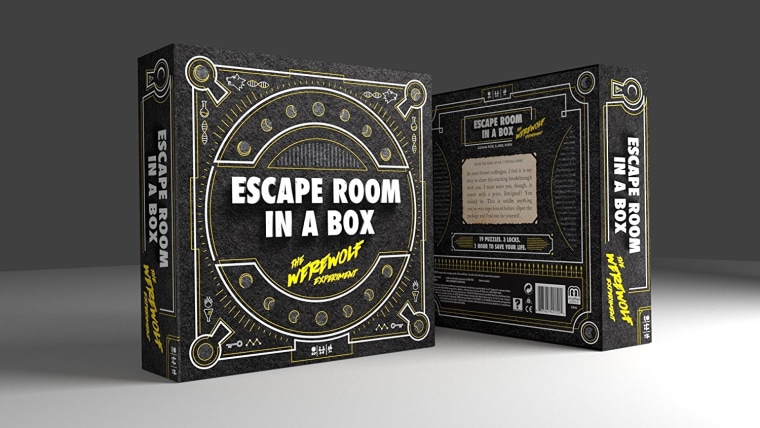 Gather friends and family to play this game inspired by the escape room experience. Players try to solve puzzles before the one-hour timer runs out and each player turns into a werewolf!
For more games we love, check out this list of the top games you need to play with your family this spring!
Arcade Classics, Joust Retro Handheld Arcade Game, $15 (normally $20), Amazon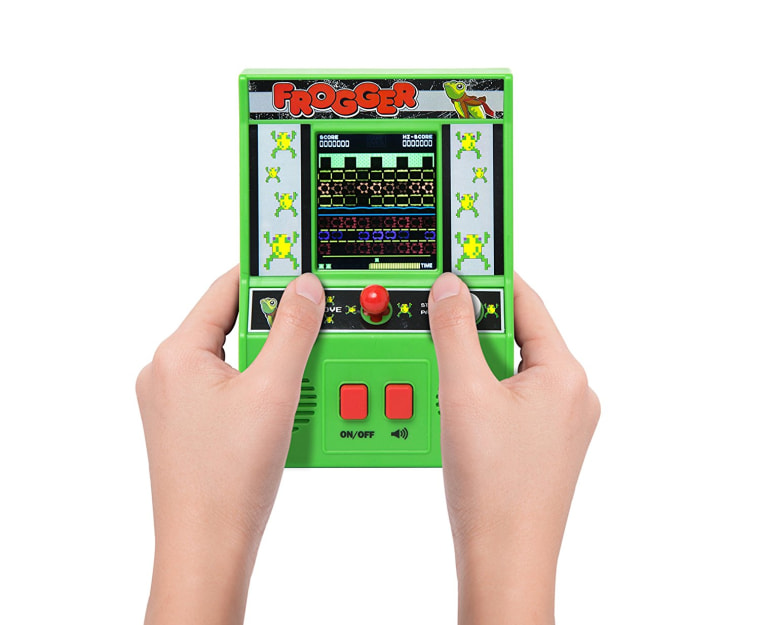 Share this blast from the past with your child with this scaled down arcade game of Joust. The sounds, joystick and buttons are just like they used to be as you move your knight though the game. Other retro games are available.
Manhattan Toy Tree Top Adventure Activity Center, $66 (normally $100), Amazon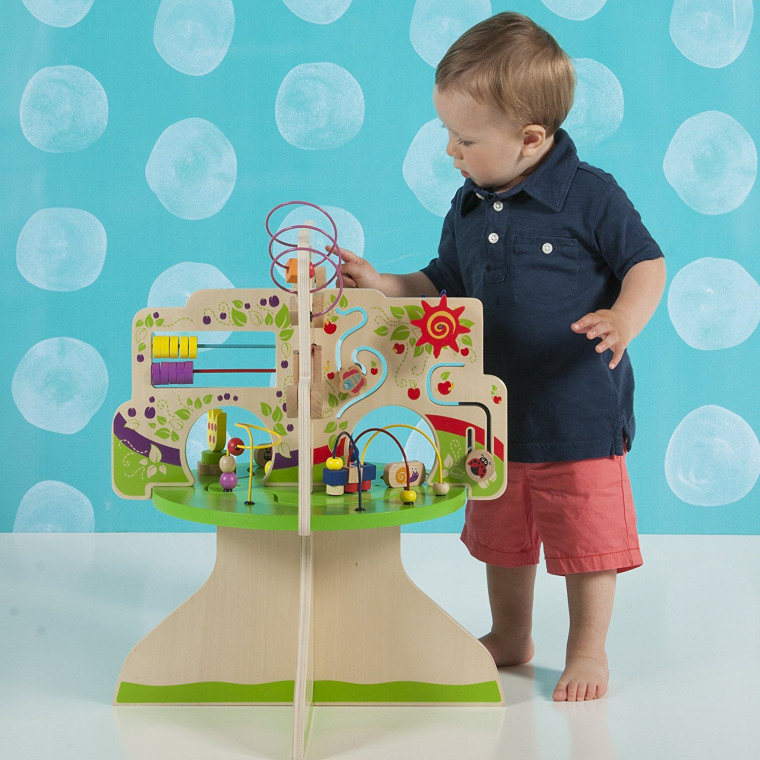 This colorful, wooden activity center encourages your child to reach and play. It's also an Amazon's Choice product.
For more toys for toddlers, check out this round-up of the gifts your tot will love more than the box!
Uncle Milton Star Wars Jakku Scavenger Metal Detector, $30, Amazon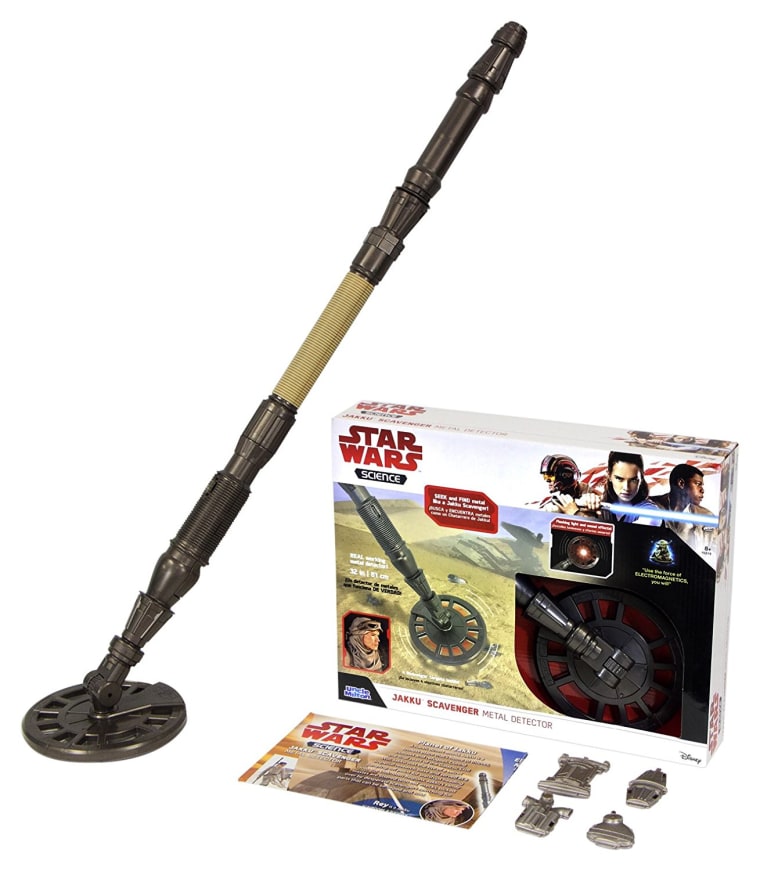 Search out real metal pieces like a "Star Wars" Scavenger with this metal detector that lights up with sound effects.
Cake Pop Cuties Series, $21, Amazon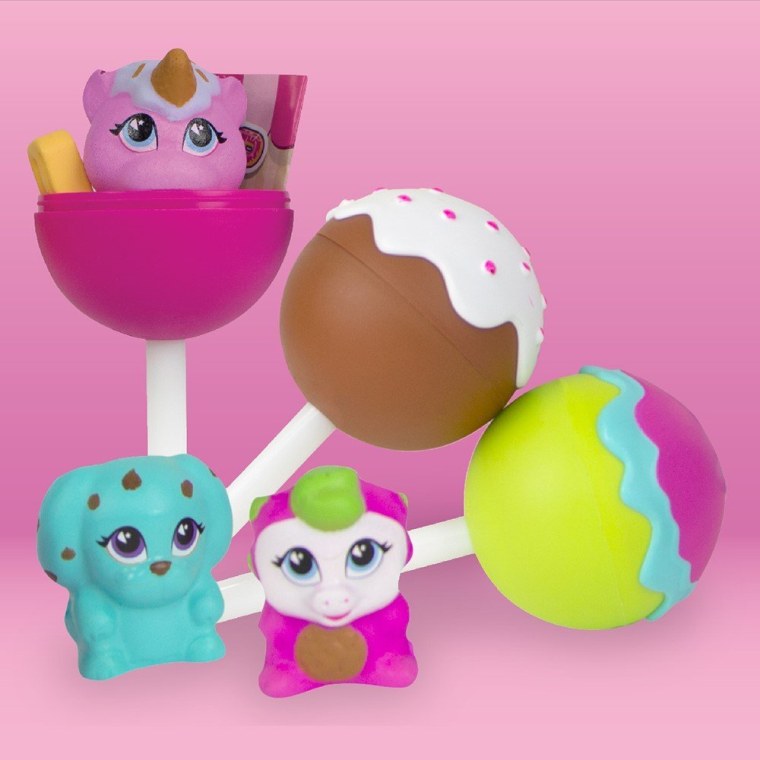 Inside these colorfully decorated cake pops is a squish foam Cutie character. The cake pop can also be propped up to display the character.
Just Play Minnie's Mouse Walk and Play Puppy Feature Plus, $35, Amazon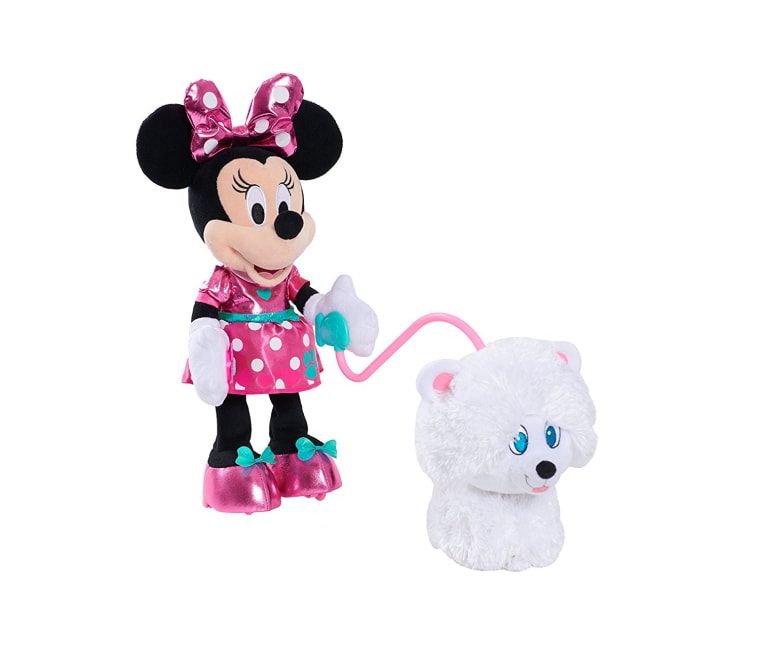 This toy just won "Plush Toy of the Year" at the 2017 Toy of the Year awards. Minnie Mouse has a lot to do as she walks with her new little friend Snowpuff. She can even train her pet to bark, spin and dance.
Looking for toy or gift ideas suggestions? Check out our gift guides for 1-year olds, 2-year-olds, and 3-year-olds. Or try Good Housekeeping's 2017 "Best Toy Award" winners or Amazon's top 2017 toy list.