March is Women's History Month, and there's no better time to celebrate the accomplishments of women — and help younger generations understand how these bold females paved the way for our future.
We've rounded up inspirational quotes about women's empowerment from icons like legendary poet Maya Angelou and U.S. Vice President Kamala Harris, the first female to hold the position.
Share these 36 Women's History Month quotes with the women in your life and with your kids, and let your children know about the impact each of these women had on history.
36 Women's History Month Quotes To Share With Kids
"This new sport is comparable to no other. It is, in my opinion, one of the most intoxicating forms of sport, and will, I am sure, become one of the most popular. Many of us will perish before then, but that prospect will not dismay the braver spirits. ... It is so delicious to fly like a bird!" — Marie Marvingt, first woman to fly a fighter plane in combat
"I know my worth. I embrace my power. I say if I'm beautiful. I say if I'm strong. You will not determine my story. I will." — Amy Schumer, American comedian and actress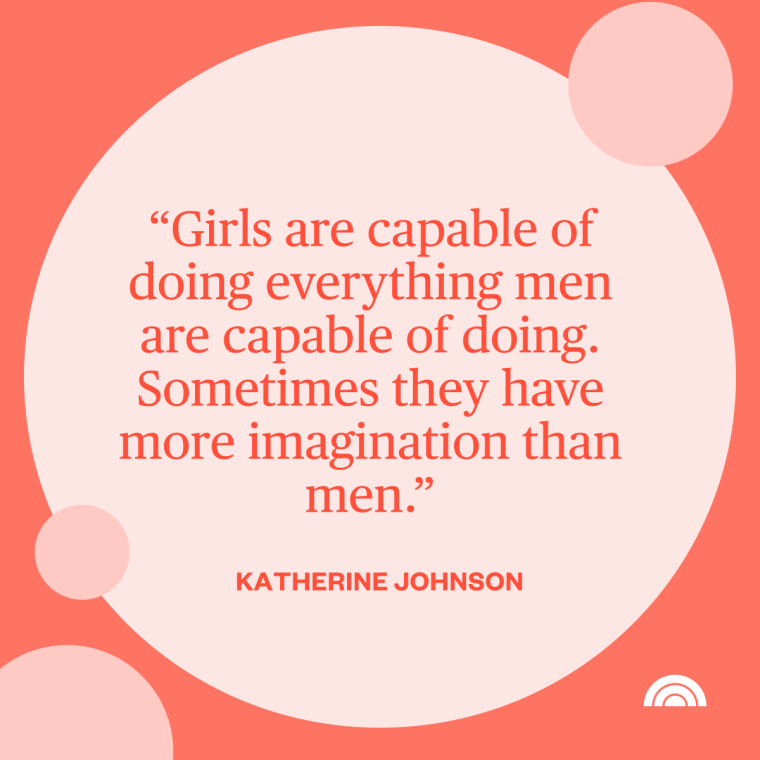 "Girls are capable of doing everything men are capable of doing. Sometimes they have more imagination than men." — Katherine Johnson, one of the first Black women to work as a NASA mathematician
"All adventures — especially into new territory — are scary." — Sally Ride, the first American woman to fly in space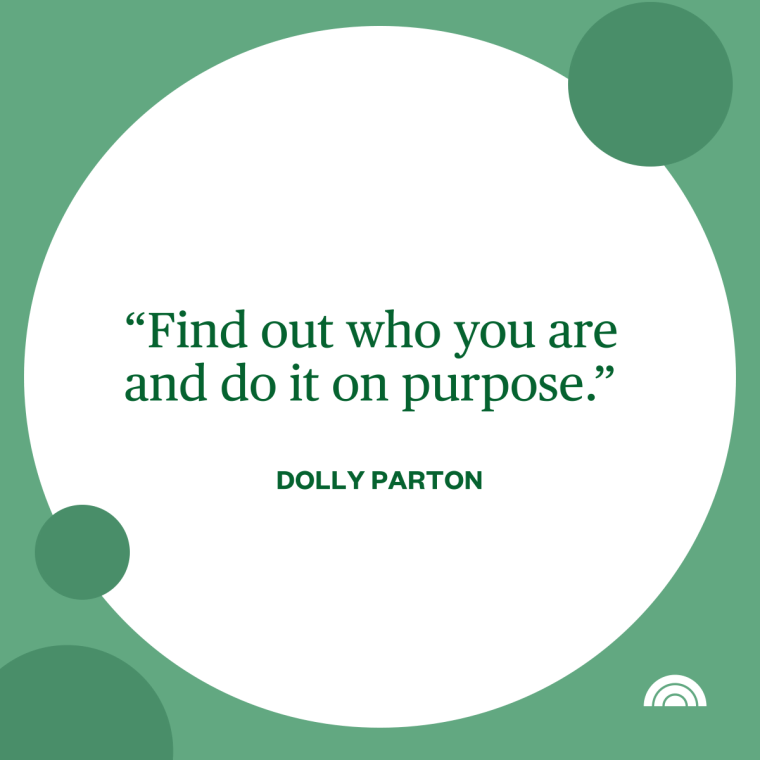 "Find out who you are and do it on purpose." — Dolly Parton, American singer, songwriter and philanthropist
"Woman must not depend upon the protection of man, but must be taught to protect herself." — Susan B. Anthony, American women's rights activist known for her role in the women's suffrage movement
"The longer I live, the more I observe that carrying around anger is the most debilitating to the person who bears it." — Katharine Graham, first female publisher of a major U.S. newspaper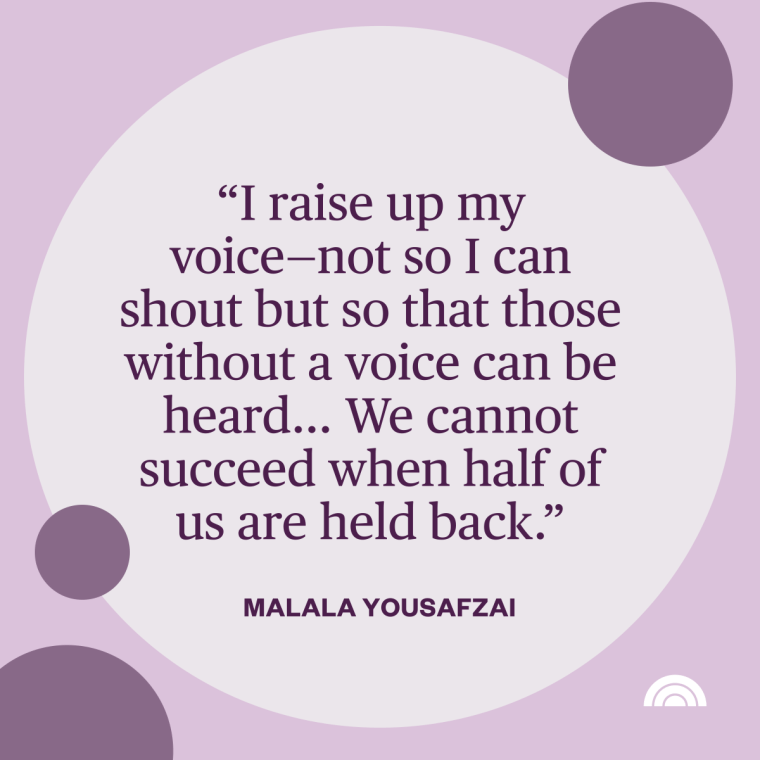 "I raise up my voice — not so I can shout but so that those without a voice can be heard ... We cannot succeed when half us us are held back." — Malala Yousafzai, Pakistani activist for female education and the youngest Nobel Peace Prize recipient
"Tremendous amounts of talent are lost to our society because that talent wears a skirt." — Shirley Chisholm, the first Black woman in Congress
Related: Why it's important to teach your kids about Women's History Month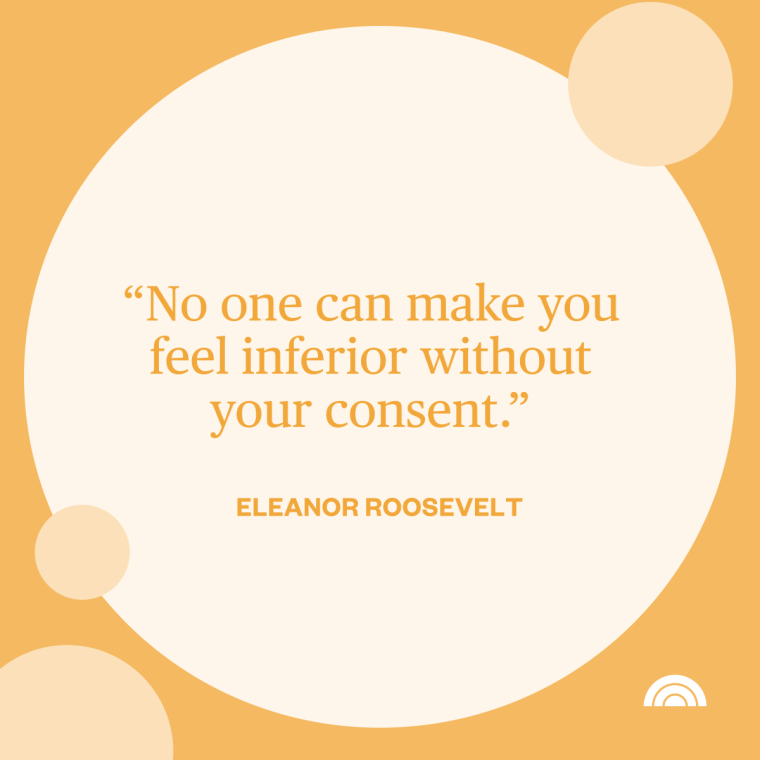 "No one can make you feel inferior without your consent." — Eleanor Roosevelt, U.S. delegate to the United Nations General Assembly and former U.S. first lady
"Have no fear of perfection; you'll never reach it." — Marie Curie, the first woman to win a Nobel Prize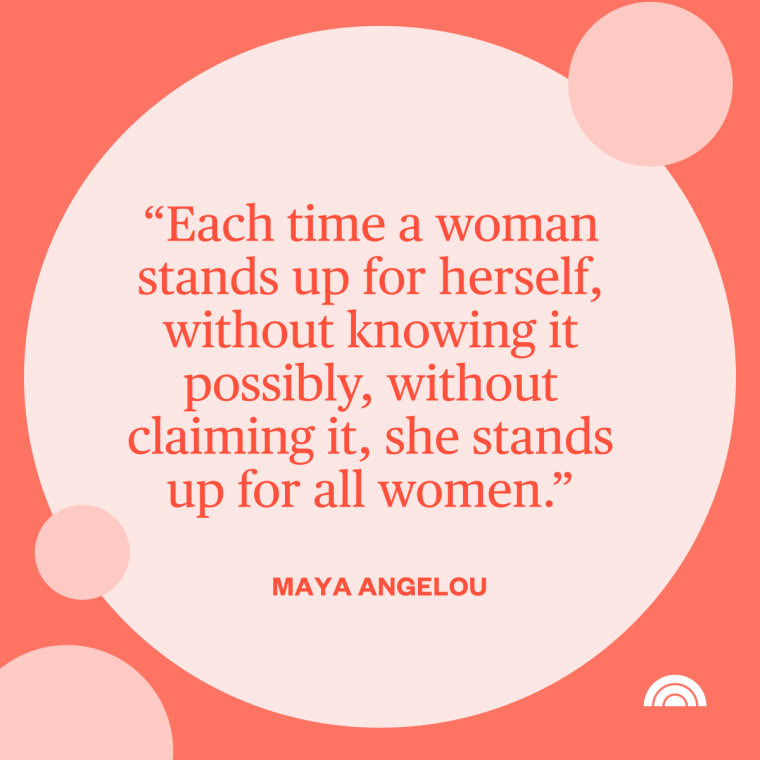 "Each time a woman stands up for herself, without knowing it possibly, without claiming it, she stands up for all women." — Poet Maya Angelou
"But if I must say what drove me as a woman to become a rabbi, two elements come to mind: My belief in the godly calling and my love of people. God has placed abilities and callings in our hearts, without regard to gender. Thus each of us has the duty, whether man or woman, to realize those gifts God has given." — Regina Jones, the first woman to be ordained as a rabbi
"Don't sit down and wait for the opportunities to come. Get up and make them." — Madam C.J. Walker, the first female self-made millionaire
"Women belong in all places where decisions are being made. It shouldn't be that women are the exception." —Ruth Bader Ginsburg, U.S. Supreme Court justice
"Technique and ability alone do not get you to the top; it is the willpower that is most important." — Junko Tabei, Japanese mountaineer and the first woman to reach the summit of Mt. Everest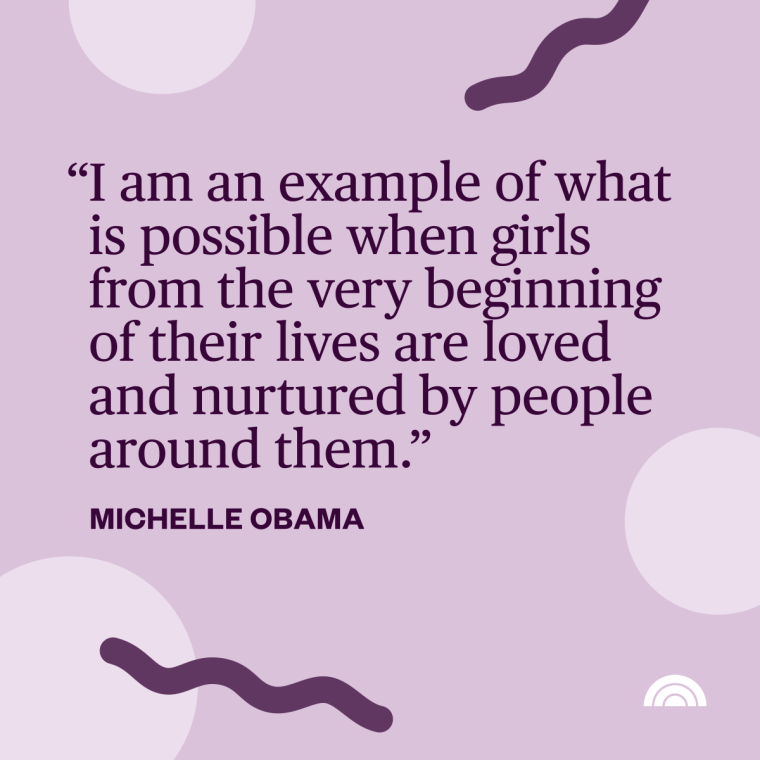 "I am an example of what is possible when girls from the very beginning of their lives are lives are loved and nurtured by people around them." —Michelle Obama, attorney, author and former U.S. first lady
"Racing takes everything you've got — intellectually, emotionally, physically — and then you have to find about ten percent more and use that too." — Janet Guthrie, female race car driver and the first woman to qualify and compete in both the Indianapolis 500 and the Daytona 500
"Hate is too great a burden to bear. It injures the hater more than it injures the hated." — Coretta Scott King, civil rights leader and wife of Martin Luther King Jr.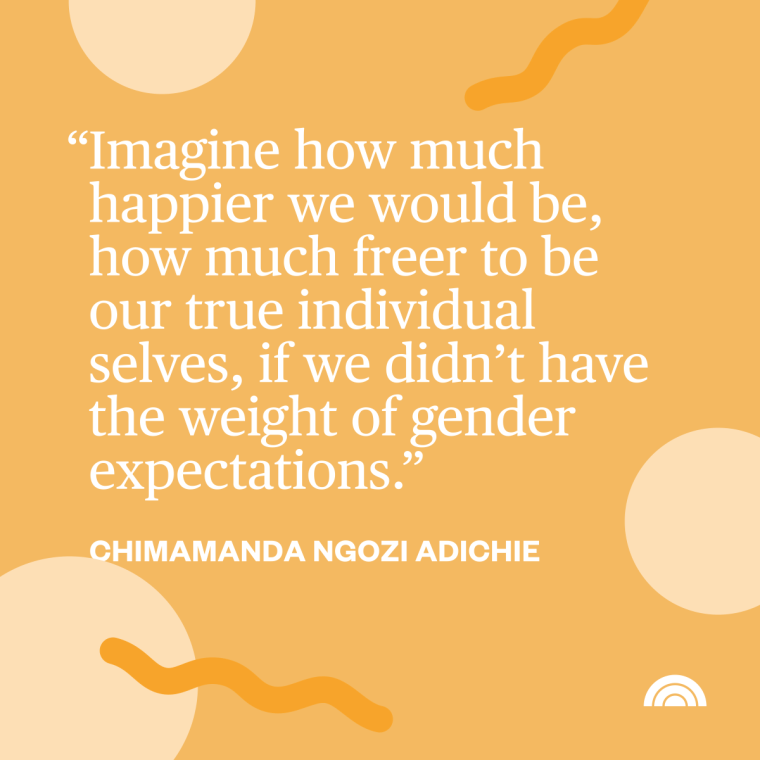 "Imagine how much happier we would be, how much freer to be our true individual selves, if we didn't have the weight of gender expectations." —Chimamanda Ngozi Adichie, award-winning Nigerian-American author
"Where there is love and inspiration, I don't think you can go wrong." — Ella Fitzgerald, American jazz singer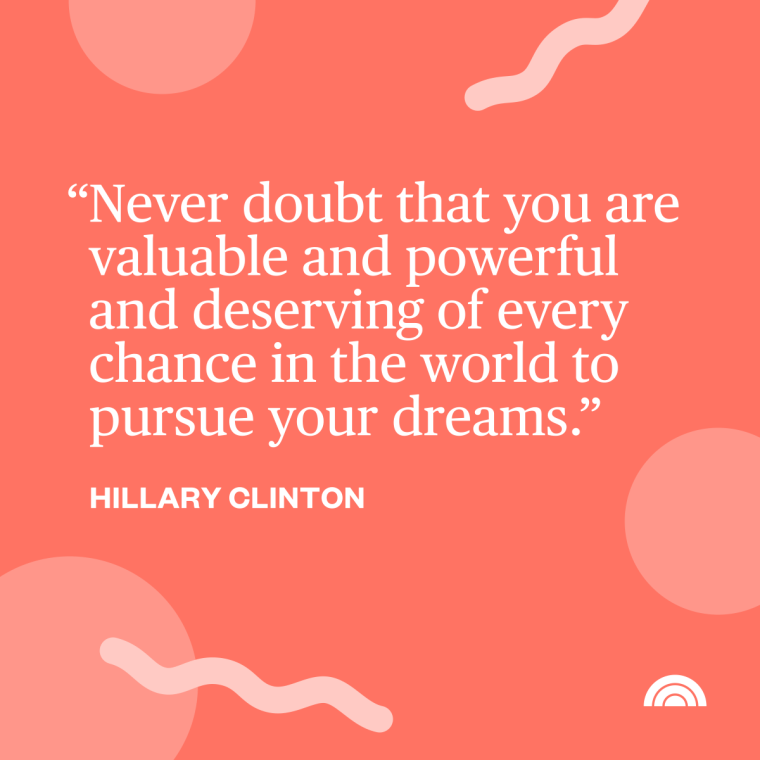 "Never doubt that you are valuable and powerful and deserving of every chance in the world to pursue your dreams." —Hillary Clinton, former U.S. Secretary of State, senator, presidential candidate and first lady
"We're all water from different rivers, that's why it's so easy to meet; we're all water in this vast, vast ocean, someday we'll evaporate together." — Yoko Ono, peace activist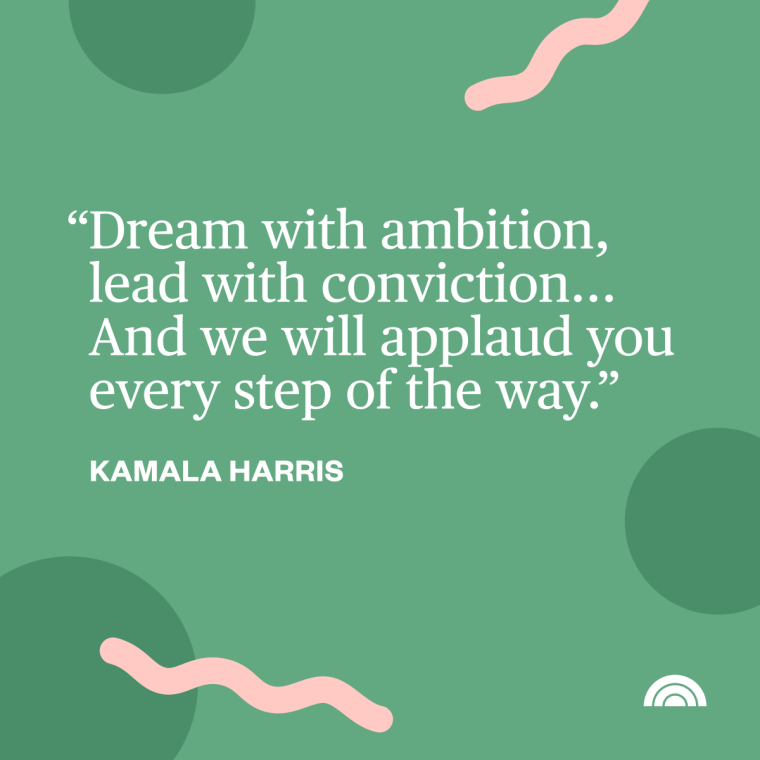 "Dream with ambition, lead with conviction ... And we will applaud you every step of the way."— Kamala Harris, first female vice president of the United States
"Only when our clever brain and our human heart work together in harmony can we achieve our true potential." — Dr. Jane Goodall, world's foremost expert on chimpanzees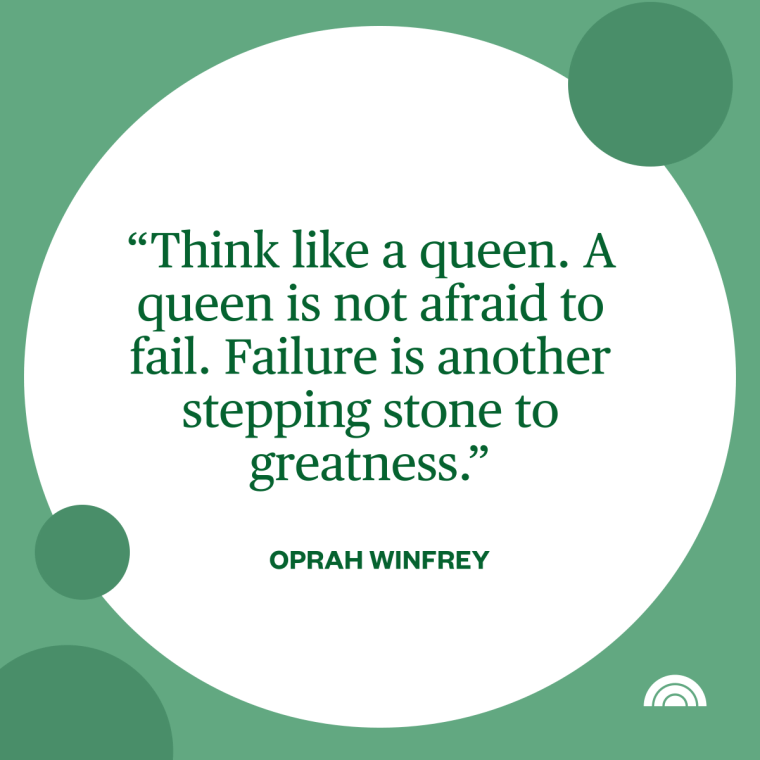 "Think like a queen. A queen is not afraid to fail. Failure is another stepping stone to greatness." — Oprah Winfrey, talk show host and philanthropist
"The most difficult thing is the decision to act. The rest is merely tenacity." — Amelia Earhart, the first female aviator to fly solo across the Atlantic Ocean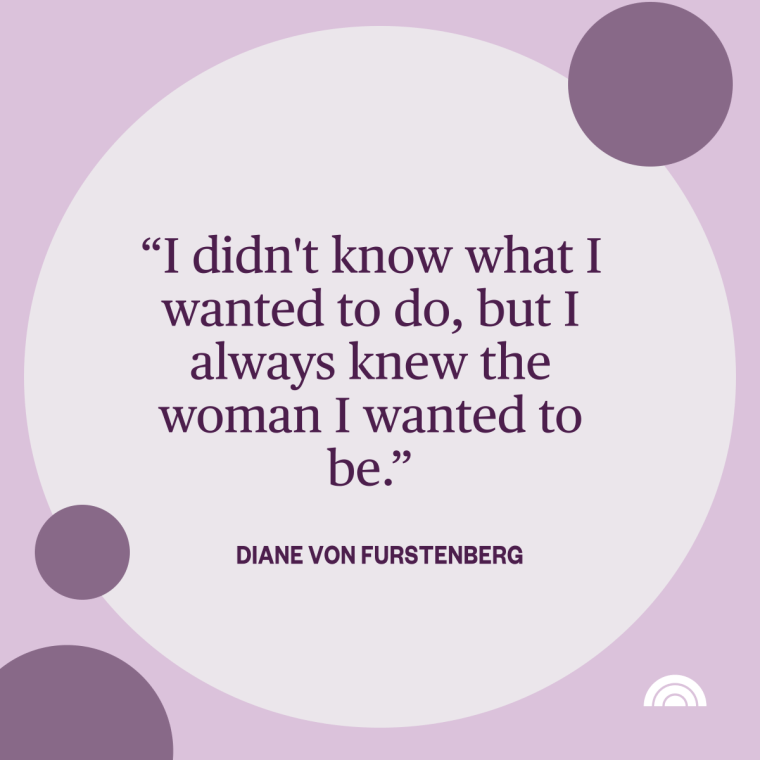 "I didn't know what I wanted to do, but I always knew the woman I wanted to be." — Diane Von Furstenberg, Belgian fashion designer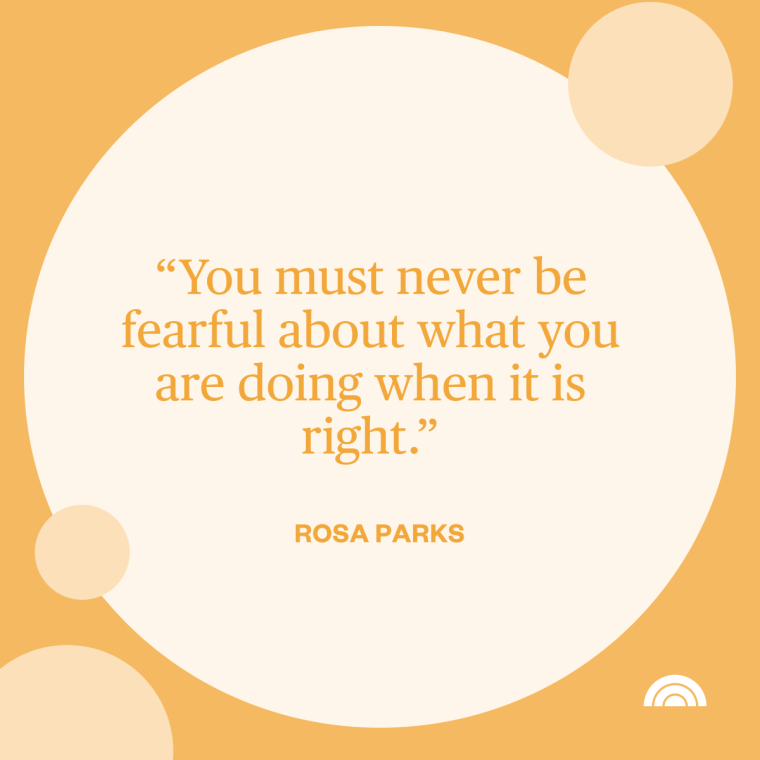 "You must never be fearful about what you are doing when it is right." — Rosa Parks, American civil rights activist best known for her pivotal role in the Montgomery bus boycott
"I am lucky that whatever fear I have inside me, my desire to win is always stronger." — Serena Williams, professional tennis player
"A woman with a voice is, by definition, a strong woman." — Melinda Gates, American philanthropist and a former general manager at Microsoft
"You cannot shake hands with a clenched fist." — Indira Gandhi, the first female Prime Minister of India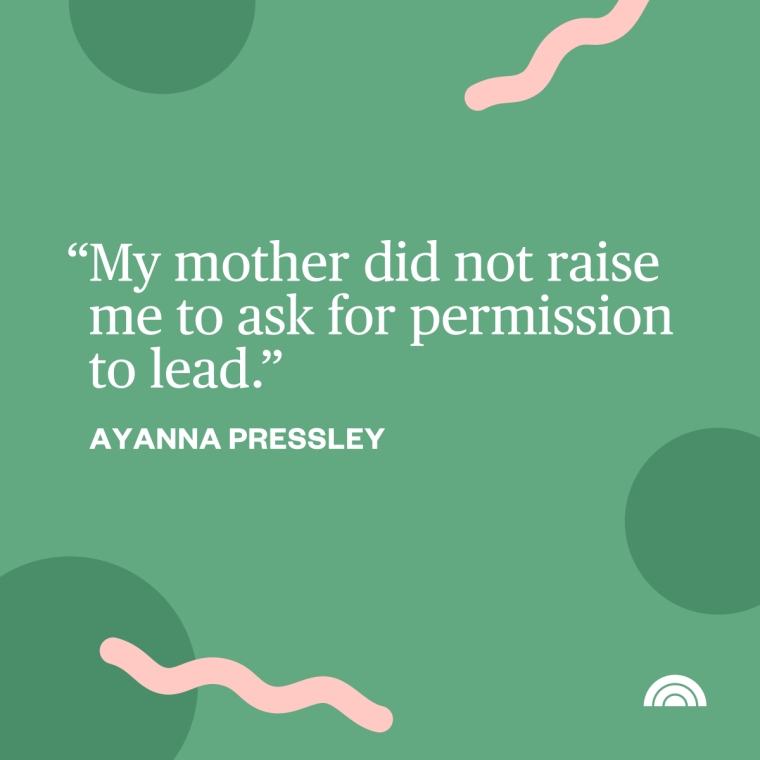 "My mother did not raise me to ask for permission to lead." — Ayanna Pressley, U.S. Congresswoman and the first Black woman elected to the Boston City Council
"The way to right wrongs is to turn the light of truth upon them." — Ida B. Wells, American investigative journalist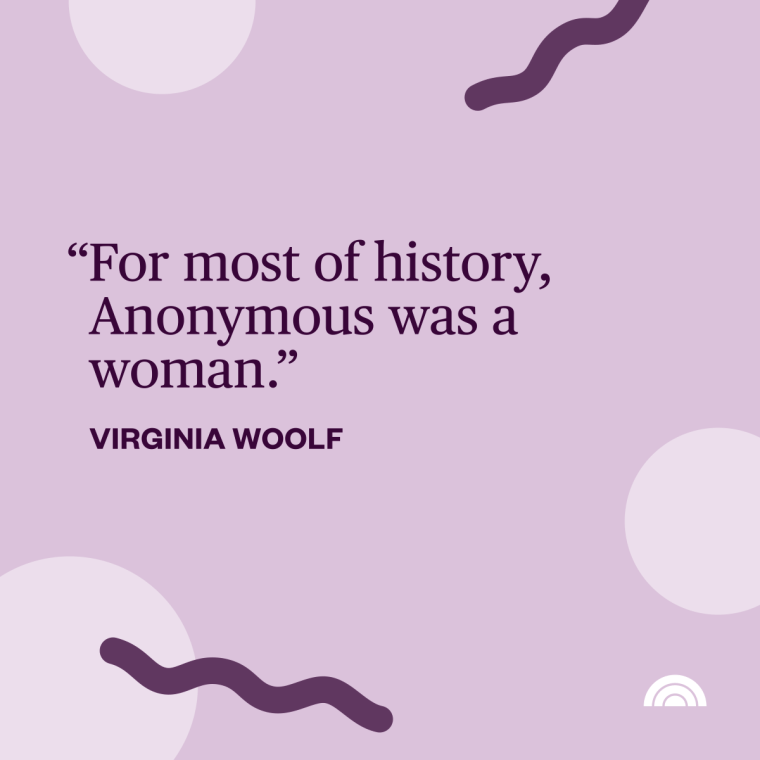 "For most of history, Anonymous was a woman." — Virginia Woolf, English writer
"I've been absolutely terrified every moment of my life — and I've never let it keep me from doing a single thing I wanted to do." — Georgia O'Keeffe, American modernist artist
Throughout the month of March, TODAY.com is celebrating women across generations who have made history and continue to move the conversation forward by breaking stigmas, sparking dialogue and inspiring the next generation.
Related video: