July 11 officially marks the third Amazon Prime Day. Shopping experts have compared the annual event to Black Friday in the summer for its high volume of sales and online buzz. In fact, the online retailer reported that last year's Prime Day marked its biggest sales day in its history.
This year's event technically starts at 9 p.m. EST on Monday, and continues for 30 hours. However, some Prime-related promotions, including deep discounts on Amazon Music Unlimited and Kindle Unlimited, are available now. "The biggest discounts are on Amazon products," said global retail expert Ryan Patel. In fact, Amazon has already announced discounts on several of its own products, including the Echo, Kindle and Fire Tablet.
To shop 2018 Amazon Prime Day deals, here is a round up of the best deals for Amazon Prime Day, the best home and kitchen deals for Amazon Prime Day, the best kids, babies and toys deals for Amazon Prime Day and the best tech deals for Amazon Prime Day. We also found 44 percent off an air fryer and 50 percent off a TODAY Favorites hair straightener.
Here's a look at more strategies for finding the best deals and avoiding the duds this Prime Day.
1. Consider trying out Prime.
Not a Prime member yet? Prime Day deals are only available to members, but Amazon also offers a free 30-day trial of the service, which includes free two-day shipping for eligible purchases, among other benefits. "You can always sign up for free, shop like a maniac on Prime Day and decide if it's worth it," said Leah Ingram, money-saving expert and author of "The Complete Guide to Paying for College." If you don't want to pay for Prime, be sure to cancel it before the end of your trial. You also can share a Prime membership with others in your household or earn promotional credits by opting for no-rush shipping instead of Prime's two-day shipping.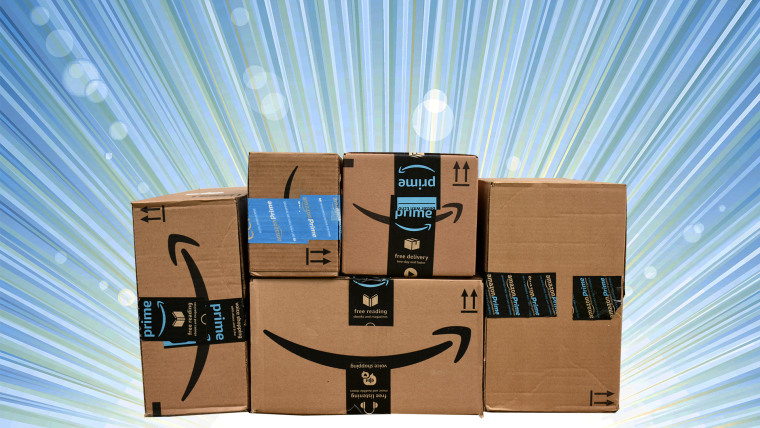 2. Know your prices.
While Prime Day offers deals on certain items, don't assume that every discount will be a smart buy. "You have to know what things cost for real and you have to need it," Ingram said. "It's very easy to get sucked into wanting to shop when you know things are on sale, but if you're never going to use it, then it's not worth buying." Browser extensions like camelcamelcamel and Honey show you the price history of any item you're viewing on Amazon so you can make an informed decision (Honey also alerts you if there's another Amazon seller offering the same item for less).
3. Check the competition.
In addition to checking the price history on Amazon, don't be shy about looking at other retailers, which may have even lower prices to undercut Amazon. "A lot of competitors opted to run weekend offers ahead of the Amazon sale," said Mike Catania, chief technology officer of PromotionCode. For instance, "Kohl's has a 20 percent-off storewide offer on July 11 with the code SHOPFAST, Macy's has 25 percent off on the 11th with the code JULY and Target runs a $5 off $50 during that period through July," he added.
4. Check deals throughout the day.
Amazon offers various "lightning deals" (limited-quantity offers) throughout the day. Stay current on these deals by following sites like Slick Deals or signing up for email updates from Amazon. If you miss out on a lightning deal on something you really wanted, Patel suggested joining the waitlist just in case. "You may get lucky and get in there," he said.
5. Ask Alexa.
Some of the best deals expected this Prime Day are offered through Amazon Echo, the voice assistant known to many as Alexa. Owners of Alexa-powered devices who aren't already Prime members can get a Prime membership for $79 instead of $99. "Training customers to use the voice recognition of Alexa is a primary objective this year, so keeping the deals largely within the sphere of product education is no accident," Catania said. "To get this, you ask Alexa, 'What are your deals?'"
6. Get price protection.
Amazon discontinued price protection on everything but TVs last year, but if you misjudge a deal and the price drops within 60 or 90 days, some credit cards will refund you the difference. Most consumers don't have time to manually check for price drops, so Earny scans your email receipts and automatically requests a refund from your credit card issuer. If it's successful, it charges users 25 percent of each refund.