When you think of vitamin C, you most likely think of your morning OJ, but its antioxidant powers aren't limited there. Vitamin C offers a bevy of youth-boosting benefits when it comes to your complexion.
"UV rays, pollution, stress and environmental factors generate free radicals, which in turn damage the DNA in the skin, leading to fine lines, wrinkles, brown spots and sagging. Antioxidants, like vitamin C, work by absorbing and neutralizing these free radicals to prevent damage to the skin," says Dr. Karyn Grossman, a dermatologist based in Los Angeles.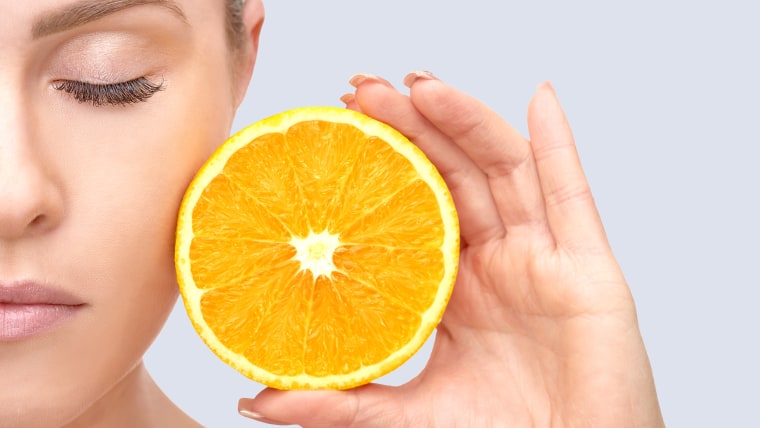 That's not all! Tired of, well, tired-looking skin?
"Besides helping protect the skin, it can also brighten your complexion and help even out skin tone and discoloration," says Dr. Elizabeth Tanzi, a dermatologist based in Washington DC. Here's how: Vitamin C helps to decrease pigmentation in the skin by inhibiting tyrosinase, one of the enzymes in the pathway that makes pigment in the skin.
RELATED: 7 high-tech beauty gadgets you can buy at the drugstore
Besides the aesthetic reasons, why else should you use it? "Vitamin C can really be used by any skin type for a range of concerns. Generally, it's well-tolerated by all skin types," says Dr. Sejal Shah, a dermatologist and RealSelf contributor.
"It's a terrific ingredient for everyone, but especially those with sensitive, sun-damaged or aging skin, or those prone to hyperpigmentation," adds Dr. Dendy Engelman, a dermatologist in New York City.
According to Dr. Julie Russak, a board certified dermatologist and founder of Russak Dermatology Clinic in New York City, you should use it both day and night!
RELATED: How to get a gorgeous, natural glow with self-tanners
"Daytime antioxidants (vitamin C products) protect skin from UV rays, pollution and lifestyle factors that prematurely age skin, while nighttime antioxidants work to boost skin's resilience and internal antioxidant defense system," she says.
No, this doesn't mean you should start washing your face with orange juice, but you should start incorporating this anti-aging all-star into your daily skin care routine. Here are five vitamin C-infused formulas to try right now.
LUMENE Bright Now Vitamin C Night Cream, $19, Amazon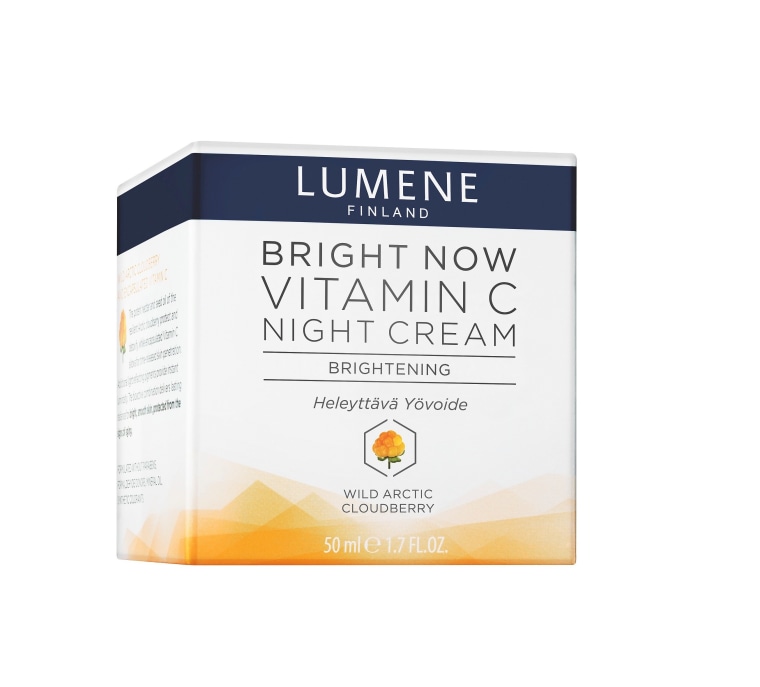 Did you know that cell turnover is eight times faster at night? Make the most of your beauty sleep with this antioxidant-rich overnight treatment, powered by Arctic cloudberry seed oil (dubbed the superfood of the Arctic), vitamin C and hyaluronic acid.
Artnaturals Vitamin C Serum, $11, Amazon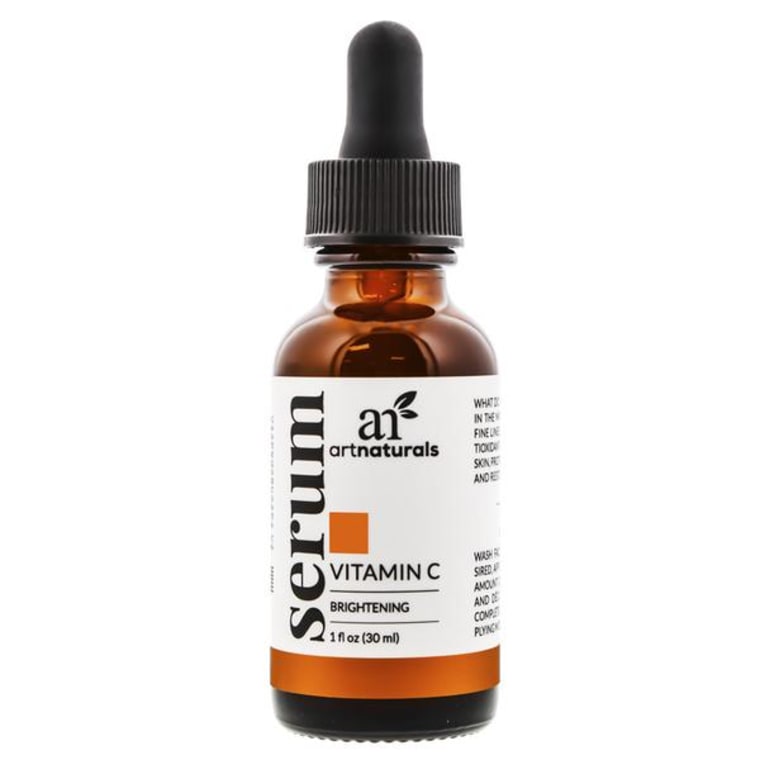 This targeted serum boasts an age-fighting blend of antioxidant-rich vitamin C, E, ferulic acid, soothing aloe and hydrating hyaluronic acid. "Vitamin C, E and ferulic acid are effective at reducing the deleterious effects of pollution on the skin," says Tanzi.
tarte Maracuaja C-Brightener Eye Treatment, $38, Sephora
Over 20K "loves" on Sephora don't lie, this eye cream packs a powerful vitamin C punch. The formula is vegan and rich, but not greasy, and said to smooth, hydrates and brighten the eye area while fighting ageing. It will also help get rid of those dark circles.
Supergoop! Antioxident-Ingused Suncreen Mist with Vitamin C, $13, Sephora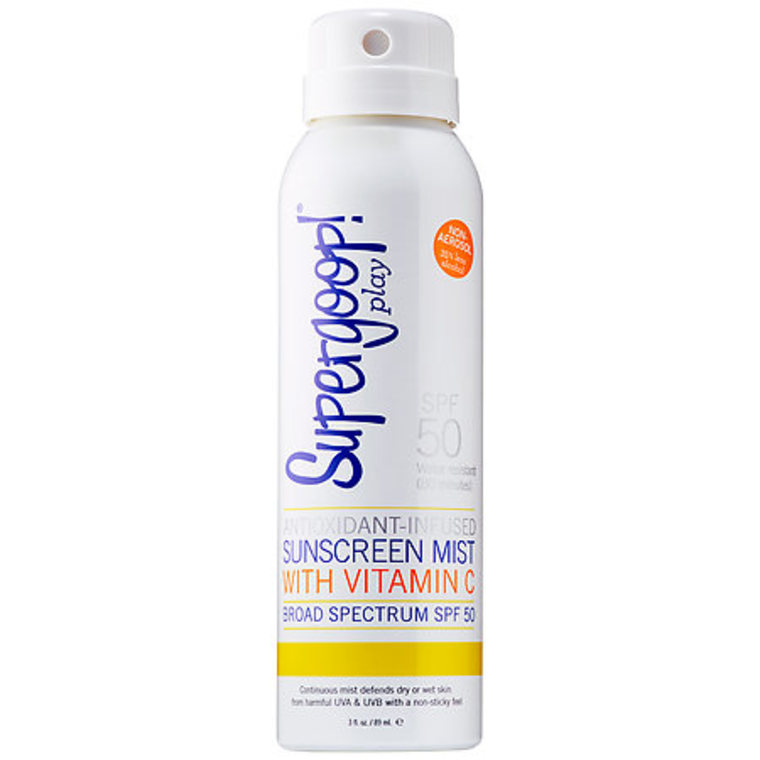 This water-resistant SPF 50 sunscreen spray hydrates skin for a more radiant appearance. It helps moisturize and smooth dull or uneven texture. You can use it on wet or dry skin, so throw a bottle in your beach bag and you are good to go!
Sunday Riley C.E.O. C + E antiOXIDANT Protect + Repair Moisturizer, $65, Sephora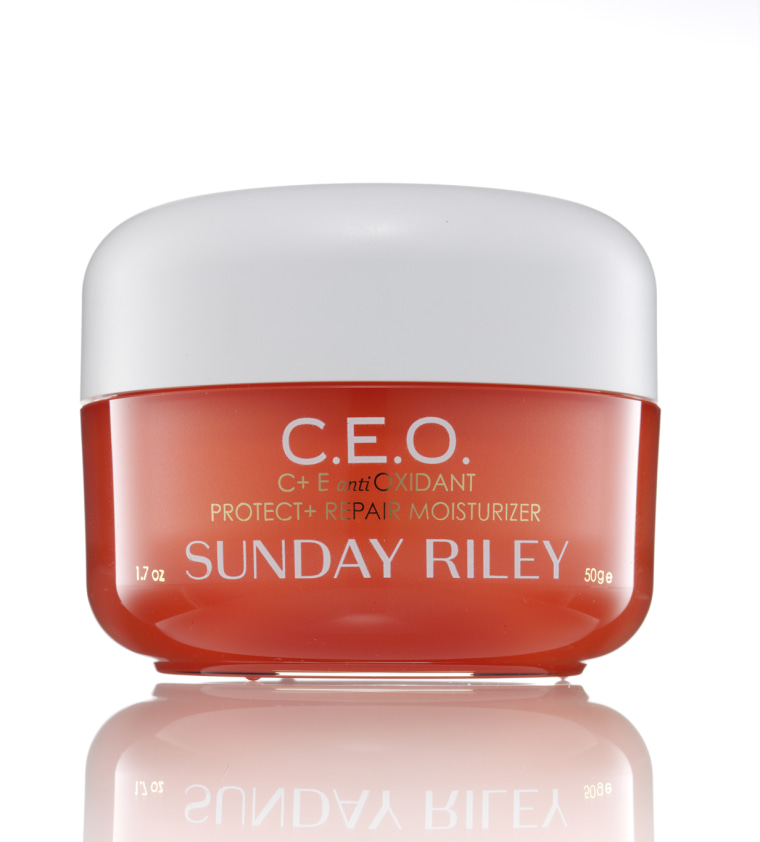 This multipurpose moisturizer — infused with antioxidant-rich THD ascorbate (a more stable and less irritating form of vitamin C) and exopolysaccharides for extra pollution protection — works day and night to fight free radicals and signs of aging.
Clinique Fresh Pressed Daily Booster with Pure Vitamin C 10 percent, $20, Sephora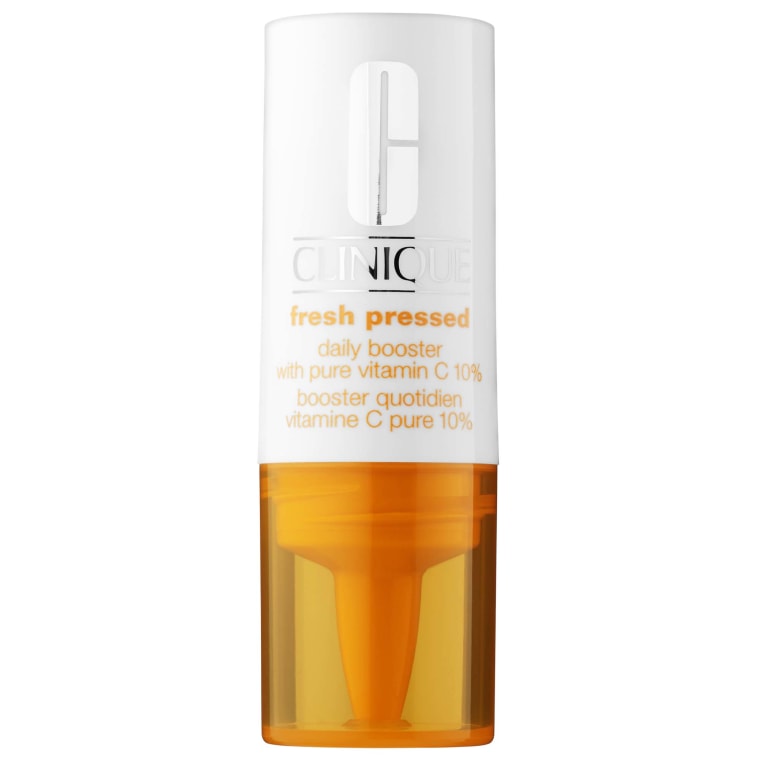 To reap the benefits of this daily brightening booster, simply mix two drops into your favorite moisturizer day and night. Like your morning OJ, this fresh-pressed formula has an expiration date, so be sure to use within a week of opening.
SkinCeuticals C E Ferulic, $165, Dermstore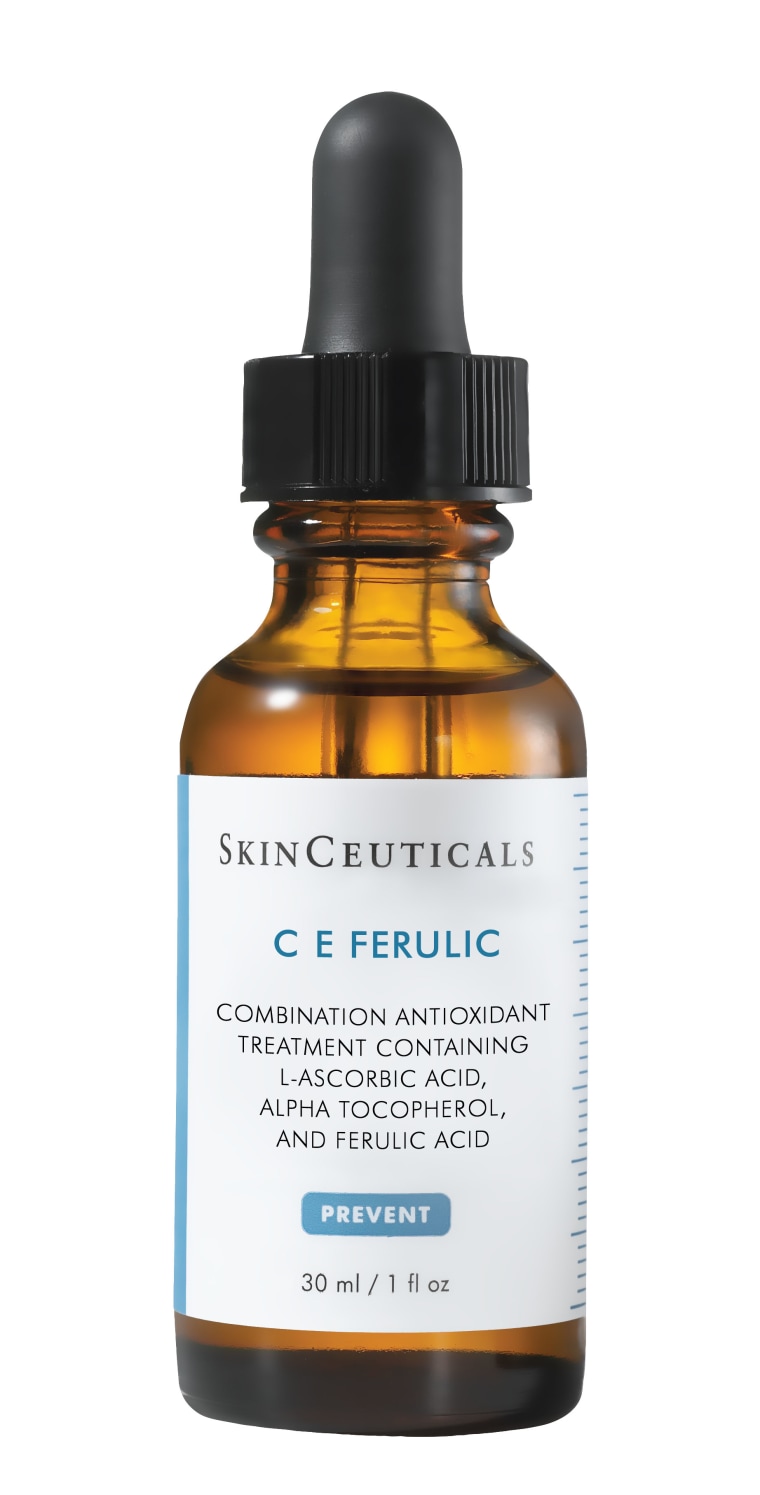 Sure, it costs a pretty penny, but this pricey serum comes highly recommended by all of our pros. "An antioxidant, such as SkinCeuticals C E Ferulic, can help reinforce the skin's natural protection against free radicals and reduce the appearance of visible signs of damage, such as wrinkles and dark spots," says Russak.
RELATED: The $5 conditioner Gwen Stefani swears by (and where to buy it)
This article was originally published on April 18, 2017 on Today.com.