After one too many instances of cracked, bleeding heels over the years, I had to get smarter about my footwear choices. Don't get me wrong, I still adore shoes, and I proudly display many impractical pairs in my closet, but these days, my tastes lean towards the practical, rather than the painful.
It's gotten easier to find cute and comfy shoes, but my penchant for practical shoe styles was put to the test a few months back when I was tasked with finding the perfect pair of bridesmaid shoes. I settled on a pair of "walkable" wedges that, ironically, had lots of straps — a.k.a. my feet's kryptonite — and hoped for the best.
Then I remembered Still Standing, a foot spray I had laying around the house that I hadn't tried yet. Actress Margot Robbie swears by the spray to nip heel pain in the bud, and even used it at this year's Oscars, so I figured it was worth a try.
Still Standing Spray, $36, Amazon
To be honest, I've always been a bit skeptical of shoe sprays that claim to prevent blisters or pain, so I didn't really expect Still Standing to offer me much. But I was willing to give it a try and was actually pleasantly surprised.
The anti-pain spray actually works
The patent-pending spray helps relieve pain and prevents inflammation (bye bye swelling!) with the help of cooling menthol, aloe, eco-distilled arnica (an ingredient from flowers) and ilex (from a holly-like plant). And unlike some other shoe sprays, Still Standing claims to protect feet without numbing them — but more on that later.
After putting my bridesmaid dress on, I sprayed the top, sides and bottom of my feet with Still Standing, and waited for the magic to happen. My initial reaction? Wow, that's a strong scent! But I hung in there.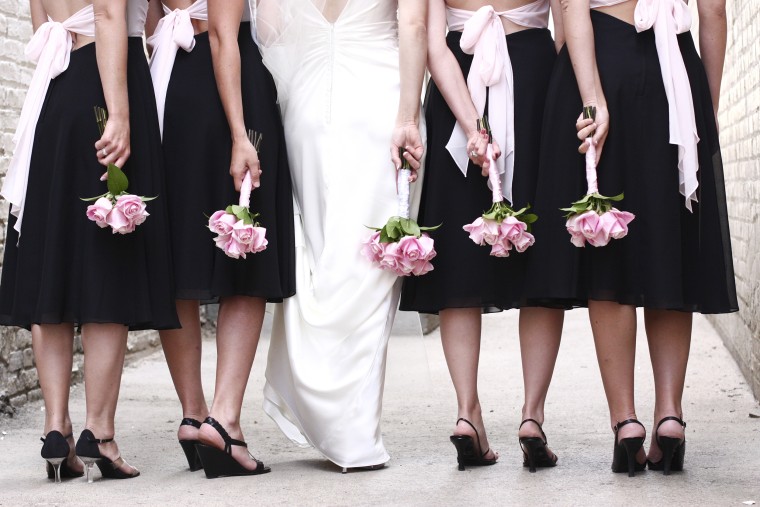 My feet were already a bit sore from hobbling around in heels at the rehearsal the night before, so I was intrigued to see what the spray could do. I don't know if I expected an instant feeling of relief or what, but I didn't really notice anything at first.
Hours later, though, I noticed that my feet weren't aching ... even after walking, dancing and jumping around in strappy heels.
I didn't realize just how well the spray was working until my boyfriend asked me how my feet were doing. It was at that moment that I decided I had underestimated Still Standing. Right then and there, I didn't feel any pain or irritation, and that was a win for me, especially considering my bloody history with painful shoes!
My feet were numb to pain
One quick note: Still Standing claims it won't "numb" feet in order to do its job, but my feet did feel a bit numb. Ironically, they didn't feel numb in a scary sense, just numb to pain — in a good way. It was as though the spray was working as an invisible barrier to protect my feet from the typical rubbing and friction typically caused by strappy heels.
Bottom line: Is the spray worth it?
At $36, Still Standing isn't cheap. But when you consider the price of expensive insoles and the pain felt after a night of walking in heels, it's definitely worth having a bottle on hand for special events and nights where you just feel like rocking a totally impractical pair of shoes.
Now that I know it really works, I'll definitely be using my Still Standing spray again. Heck, I might even be tempted to break out heels that make me feel like a princess a little bit more often!
Still Standing Spray, $36, Amazon