Leave it to a windy day to up the anxiety level — especially if you're wearing a dress or skirt. Even Catherine, Duchess of Cambridge, has found herself upwind, nearly causing Marilyn Monroe flyaway moments at airports and charity events (or particularly windy royal weddings).
While we're not quite as high profile as the former Kate Middleton, it can still be a nuisance to be on skirt patrol every time we're outdoors.
We love this quick and easy solution to ease your wind worries. While temporary, it surely comes in handy on the fly and uses only a few items, one of which you likely already have in your pocket or handbag.
What you'll need:
Coins (nickels for heavier fabrics, dimes or pennies for thinner threads)
Fashion tape or scotch tape
Dress, skirt or even wide-leg pants
What you'll do:
1. Choose nickels or dimes depending on the weight of your fabric. Silks and cottons are best weighed down by lighter dimes whereas thicker linens and tweeds require weightier nickels.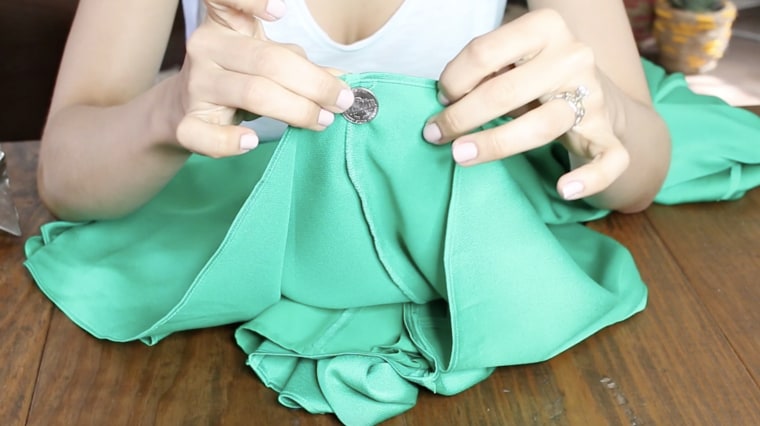 2. Center the coin on the seam of the hemline. The thickness of the seam helps camouflage the coin.
3. Adhere the coin with fashion tape, following the line of the seam. If you're in a bind, Scotch tape works, too.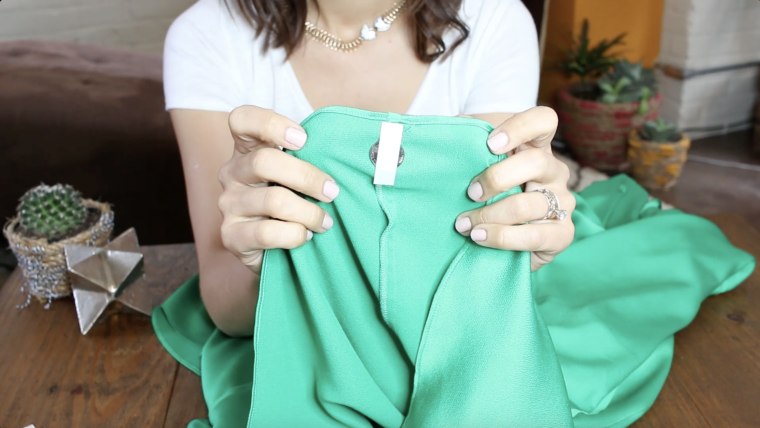 4. Add three or four more coins to balance the hemline of a dress or skirt. Two should be enough for each cuff of wide-leg pants.
And don't forget to remove the coins before washing!
For a more permanent solution, a tailor can professionally sew lead weights into the hem. But this easy, temporary fix might come in handy on a particularly windy day.
There's no "skirting" the issue — this is a trick you should keep in your back pocket!
This story was originally published on April 20, 2017.