Not all women view the end of the summer with dread. After all, a change in seasons means a reason to buy that new pair of pants, embrace fresh colors and jump on the newest fall fashions.
To help sort through all the trends, we've picked the top looks to try for every body type (and budget).
1. Dark florals
Most people associate floral prints with spring or summer, but you can still incorporate the motif this season with darker patterns.
When you have a floral print on top of colors like black, navy or even maroon, it easily transitions a summery piece into a bold fall look. Consider a coordinating set, like the one from Zara below, that makes you look buttoned-up, stylish and professional at the same time. These bold prints are also great for layering, which makes them even better for fall. If you're not into coordinating sets, pair a dark floral dress with a bootie and moto jacket to get a classic fall look.
Floral Jacket with Sash Belt, $119, Zara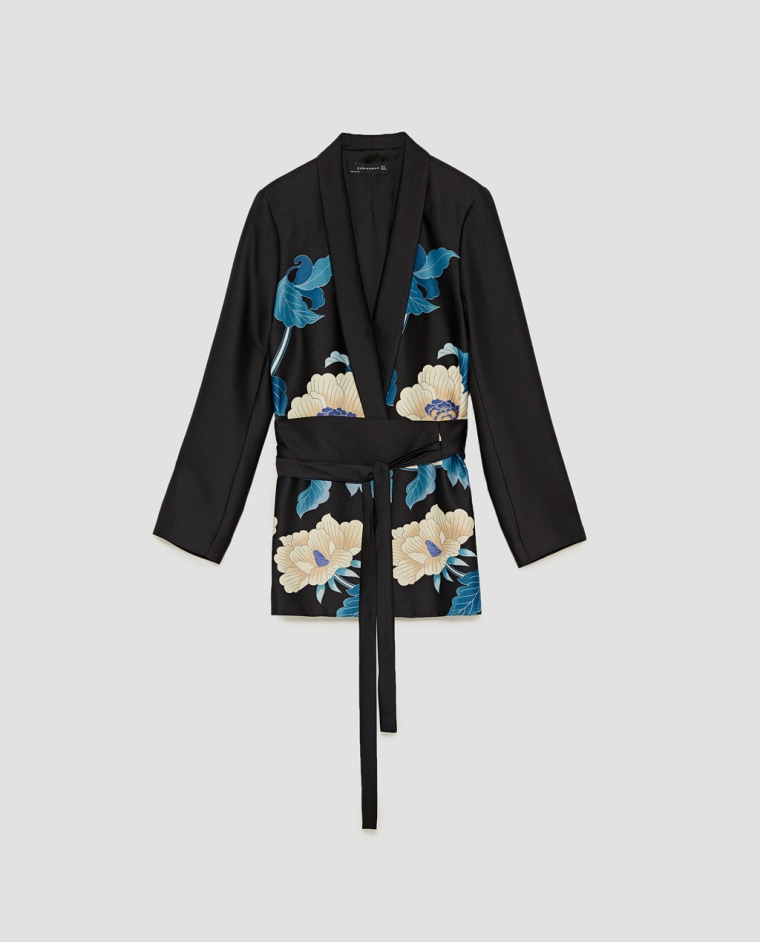 Printed Culottes, $70, Zara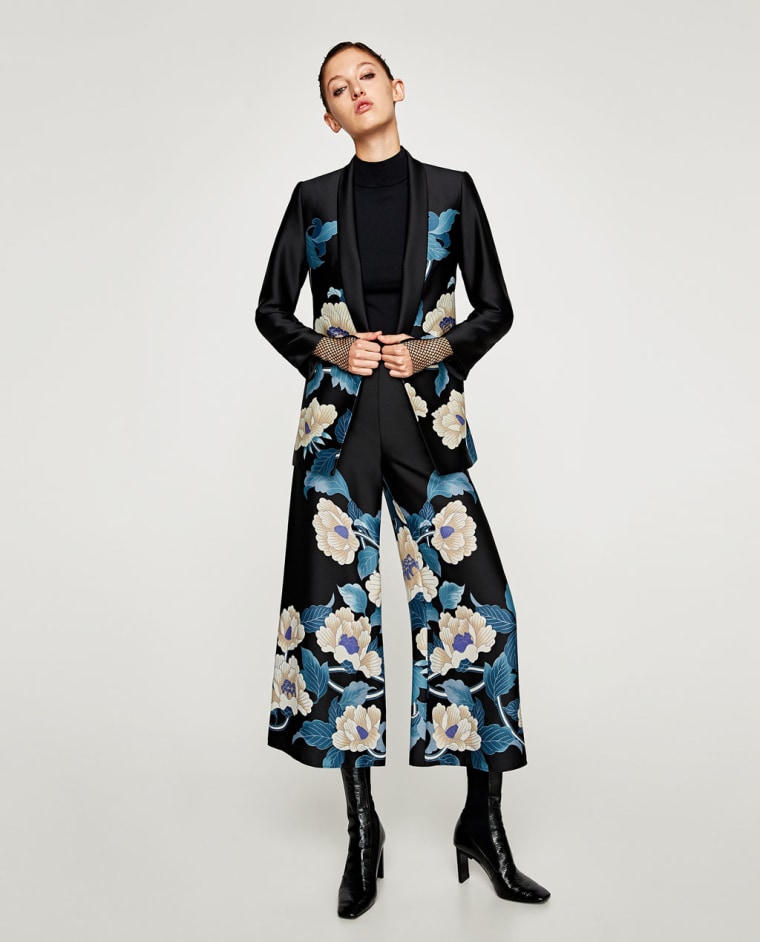 2. Peg-leg pants
Coming in a variety of colors and patterns, peg pants are THE PANTS of the season. They can easily be dressed up or down depending on the event or occasion.
Throw them on with a T-shirt and pair of slip-on mules for a chic and easy daytime look, or showcase them with a button-up Victorian collar blouse and pair of peep toes for a workday or a girls' night out. A tie belt helps to cinch in your waist for a polished look.
Lilly High Neck Lace Tassel Trim Blouse, $16, Boohoo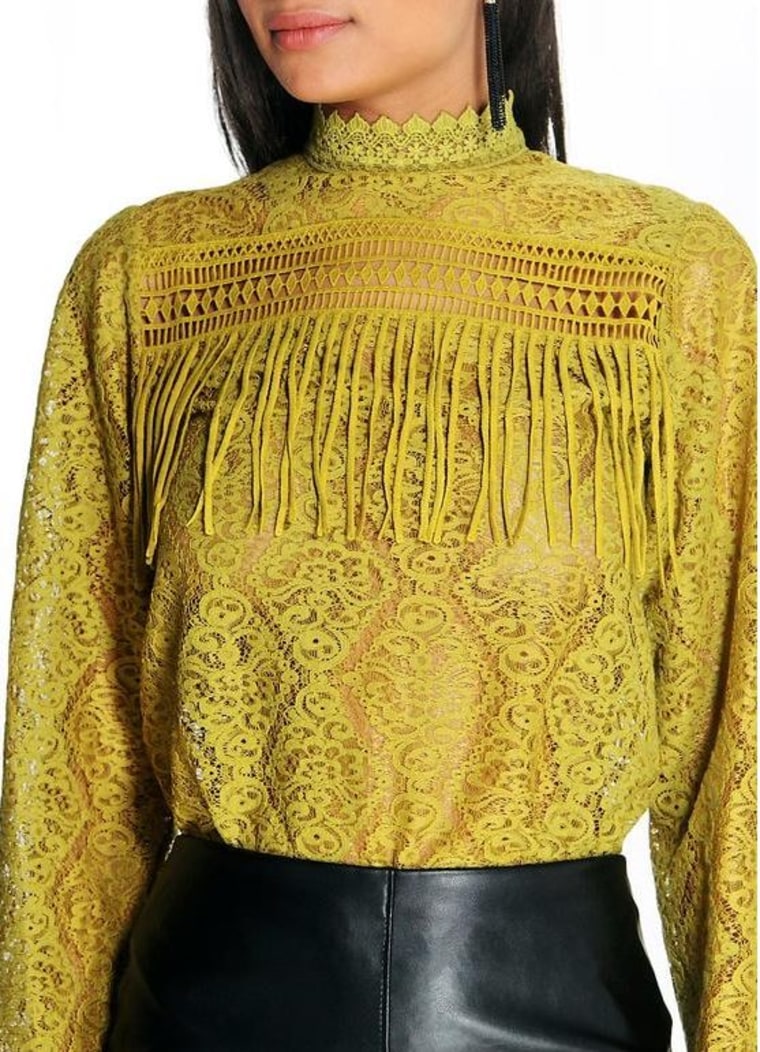 Luna Tie Waist Woven Satin Slimline Trousers, $20, Boohoo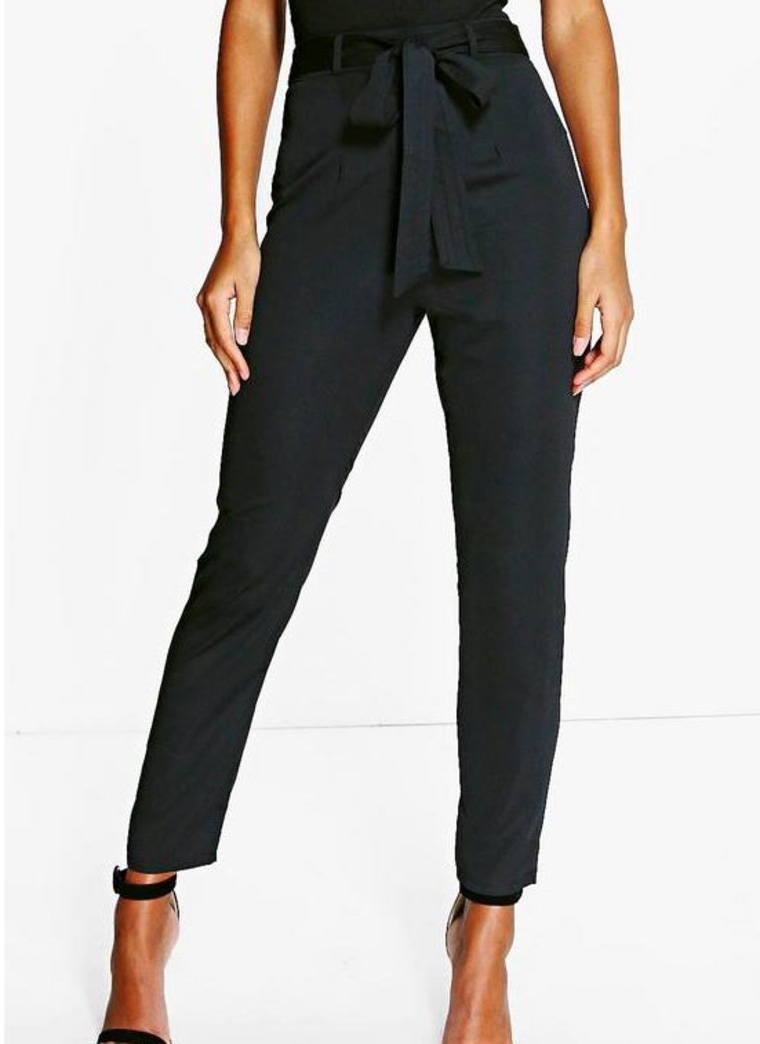 3. Embroidery
Look for embroidered shoes, jeans, jackets — you name it! This fun and romantic comeback trend is a must for fall. Embroidered tops and skirts pair well with solid colors, like blue jeans on the bottom or a white sweater on top.
Dress with Floral Embroidery, $70, Zara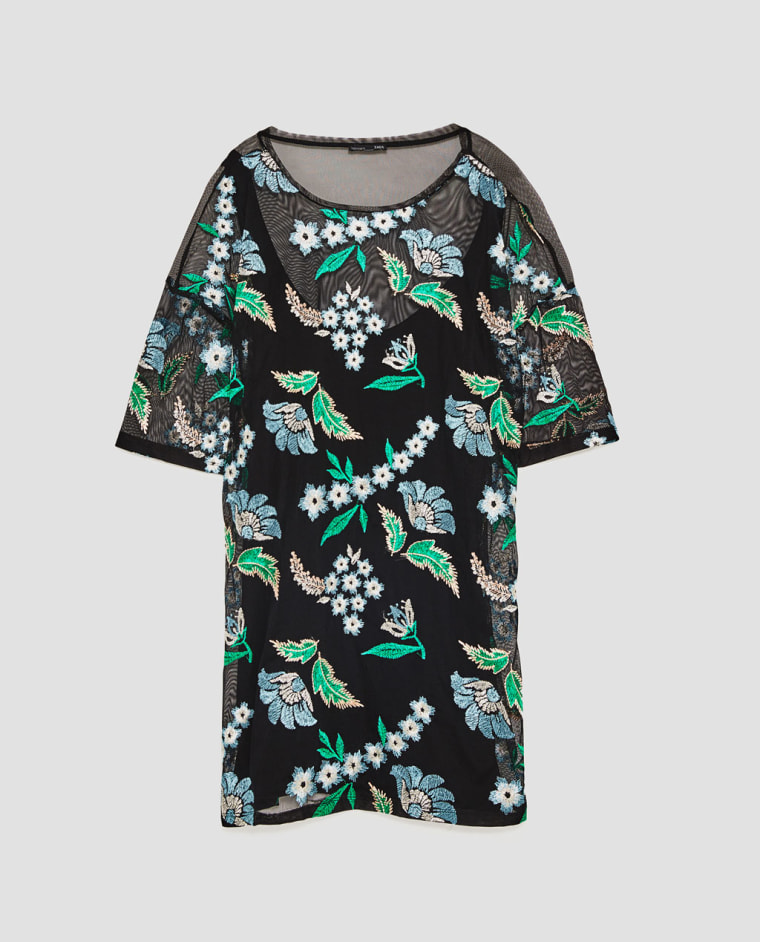 4. Red power suit
We're elated that red is the go-to color for fall, especially in more of a monochromatic look. The best thing about this hue? Women with different skin tones and hair colors can wear this trend! Bold reds, especially in power suits and jumpsuits, are hitting the streets hard this season, and little else needs to be added to such a statement-making ensemble!
Whether it's a full-on red jumpsuit or separates, a black or white underpinning is all you need to balance out the look.
Lucy Round Neck Textured Jumpsuit, $18, Boohoo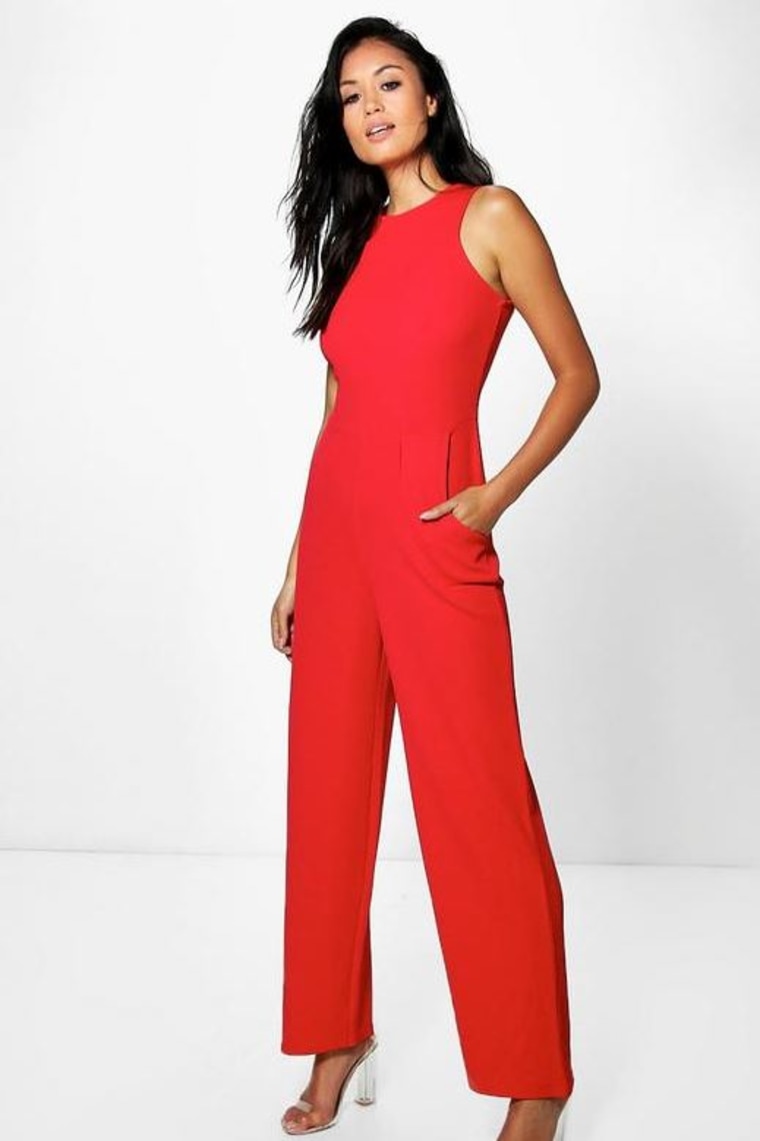 5. '70s plaid
Bright '70s plaids are back! And these versatile prints are made for weekends with girlfriends. If you're looking to spice it up from a traditional plaid shirt, choose a fitted, peplum button-up shirt to pair with jeans and pumps. It's a look that's effortless but still very fashion-forward!
Long Sleeve Plaid Peplum Top, $24, Ashley Stewart