Wish you had longer legs? A smaller waist? Thinner arms? Well, with some small changes, you can get the body you always wanted (or at least LOOK that way).
Longer legs
My secret weapon for creating the illusion of looking taller is a wide-leg, high-waisted jean. The longer the pant leg and the higher the waist, the longer your legs will look. Be sure to tuck in your shirt to show where your legs "seem" to start.
With fall around the corner, turtlenecks are another way to look taller because they also help maintain that long vertical line.
Pilcro Ultra High-Rise Tie-Waist Wide Legs, $148, Anthropologie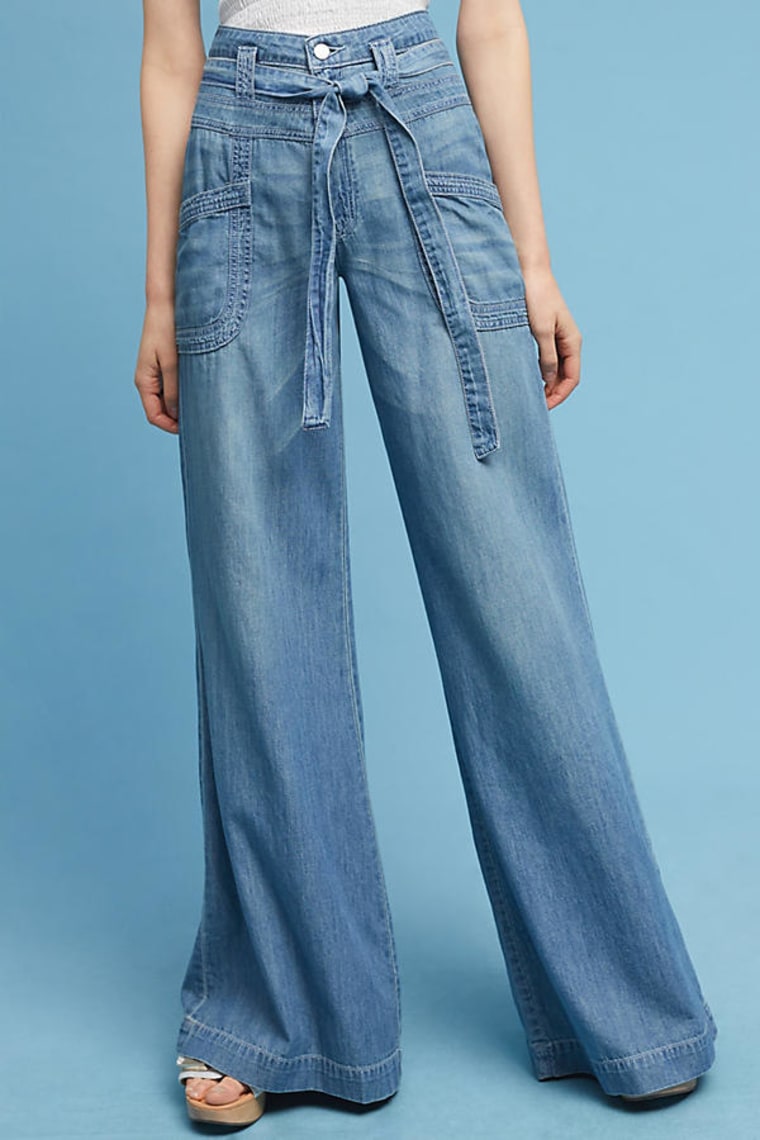 Ace Shock Women's Casual Straight High Waist Wide Leg Jeans, $43, Amazon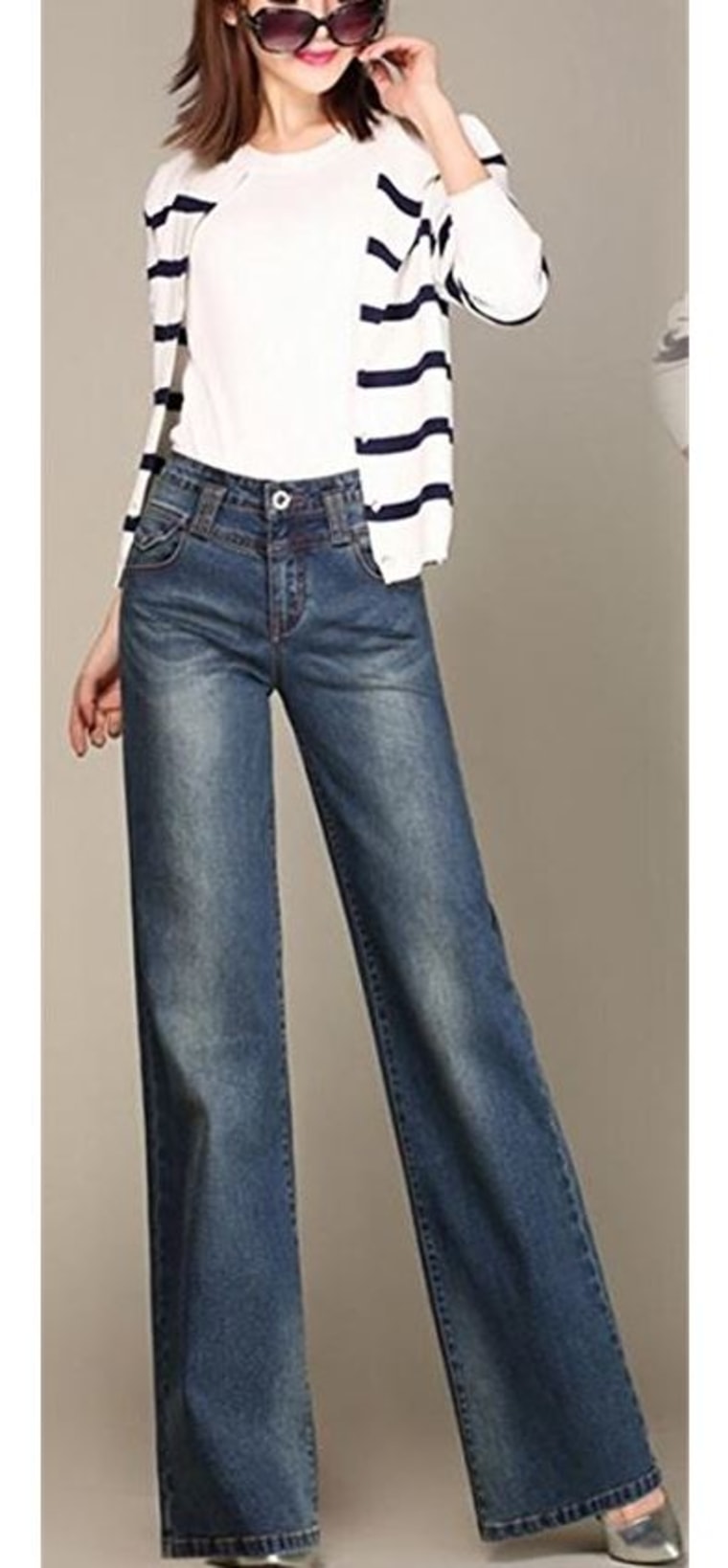 Gooket Women's High Waist Tencel Denim Wide Leg Pants, $29, Amazon
Kimchi Blue Simone Paperbag Pant, $64, Urban Outfitters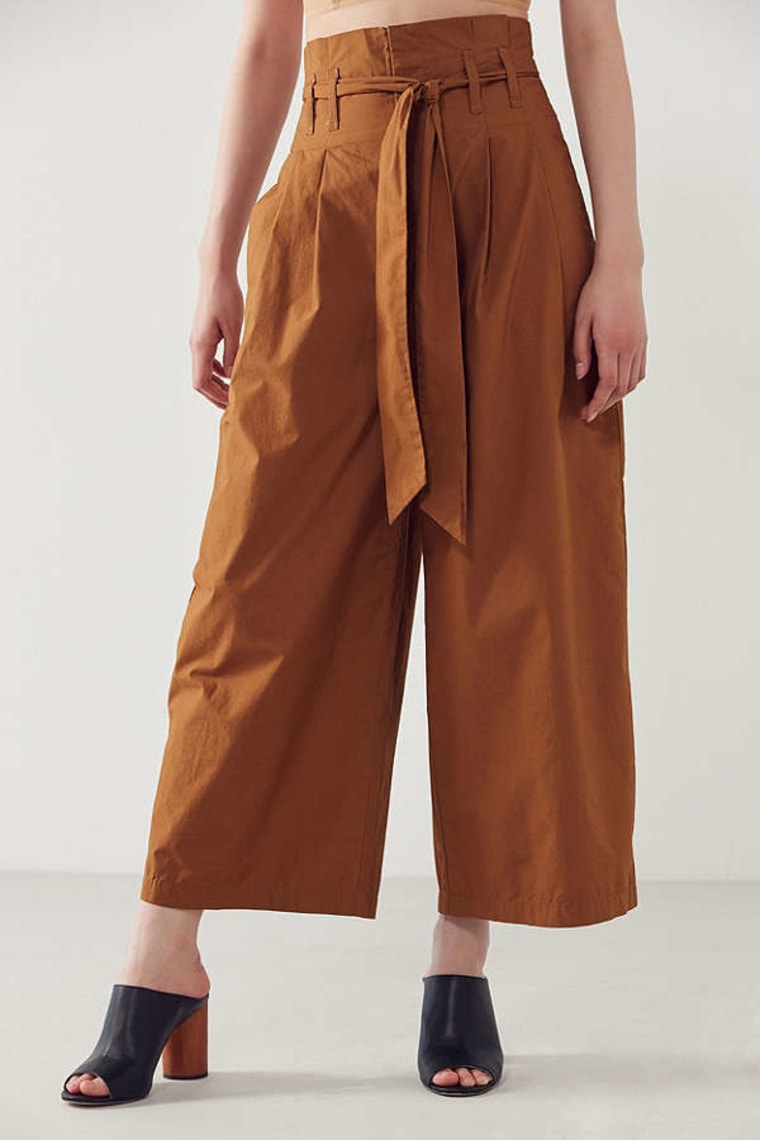 Silence + Noise Super-High Rise Wide Leg Pant, $69, Urban Outfitters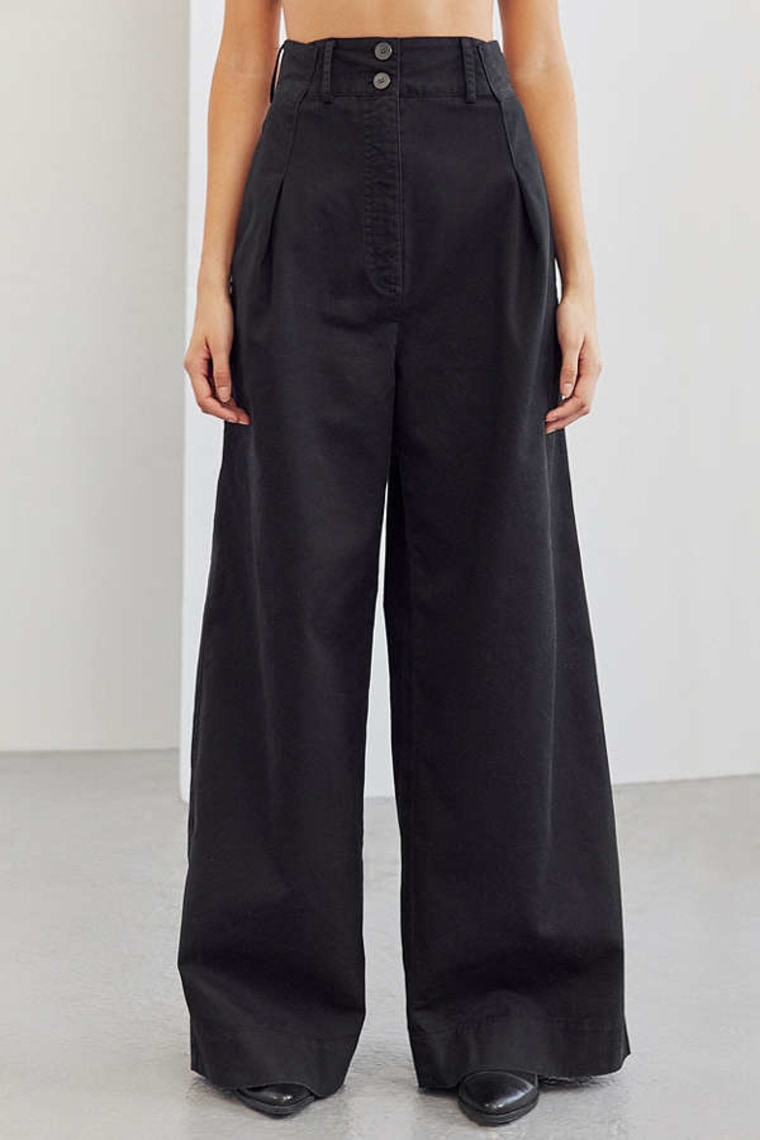 Free People Gilmour High Rise Wide Leg Jean, $59, Nordstrom Rack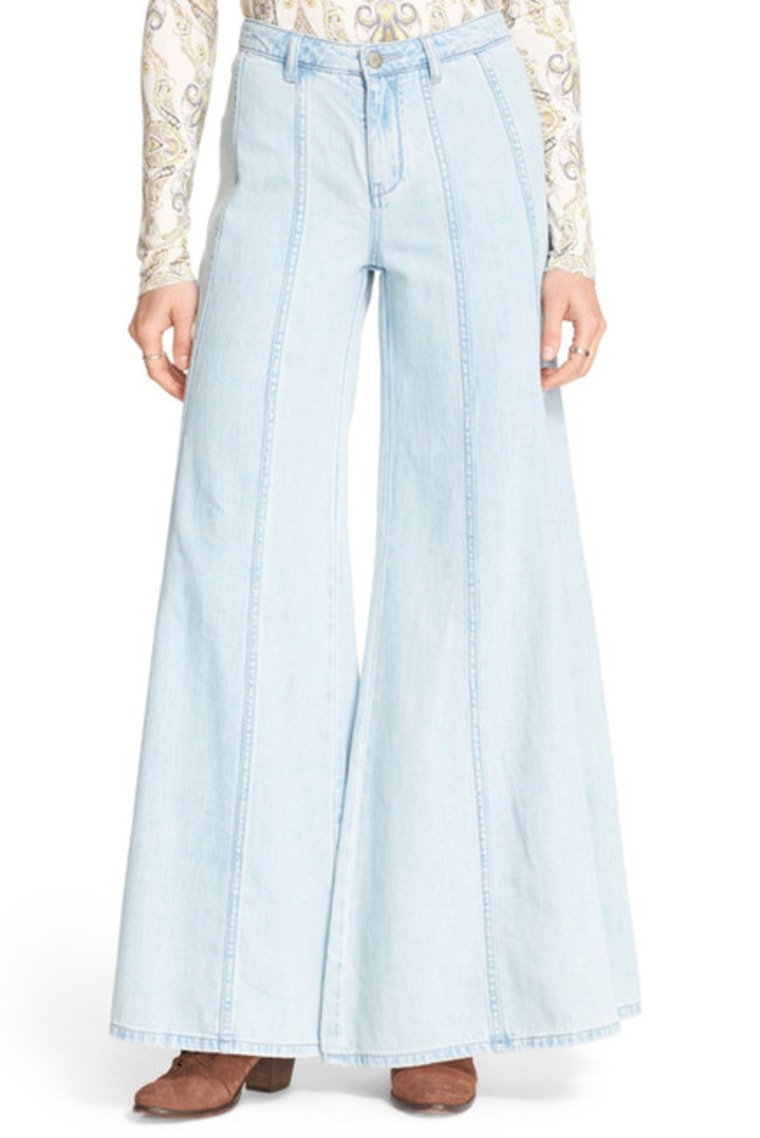 Wide-Leg Lyocell Pants, $40, H&M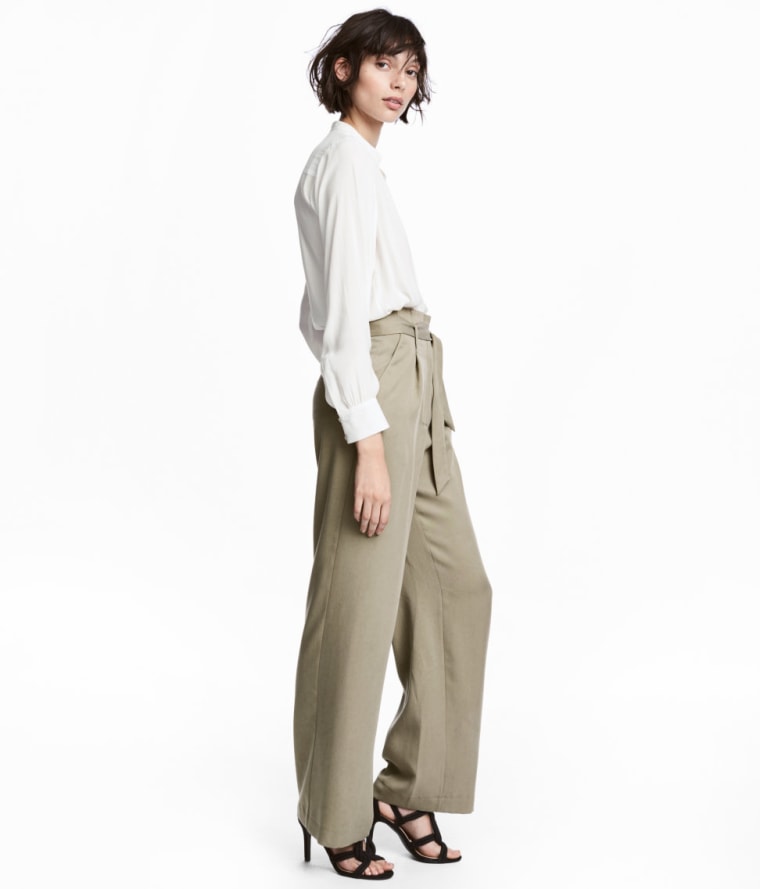 Wide-cut Satin Pants, $25, H&M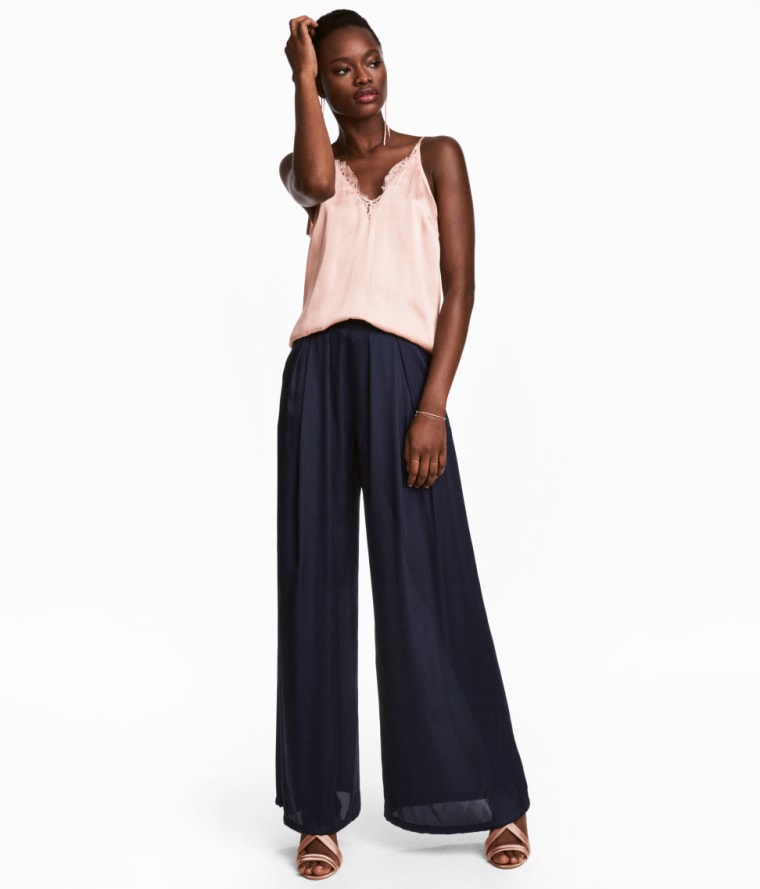 RELATED: These are the 10 must-have wardrobe basics and where to buy them
Defined waist
The key to having a more defined waist in a dress is twofold. First, a dress with built in shapewear is amazing. It automatically sucks you in and smooths you out, creating the illusion of a slimmer physique and more defined waist.
Also opt for a dress with geometric paneling on the sides. The paneling is strategically placed to trick the eye and create the illusion of a smaller waist.
S-1143 Dress, $294, Nue by Shani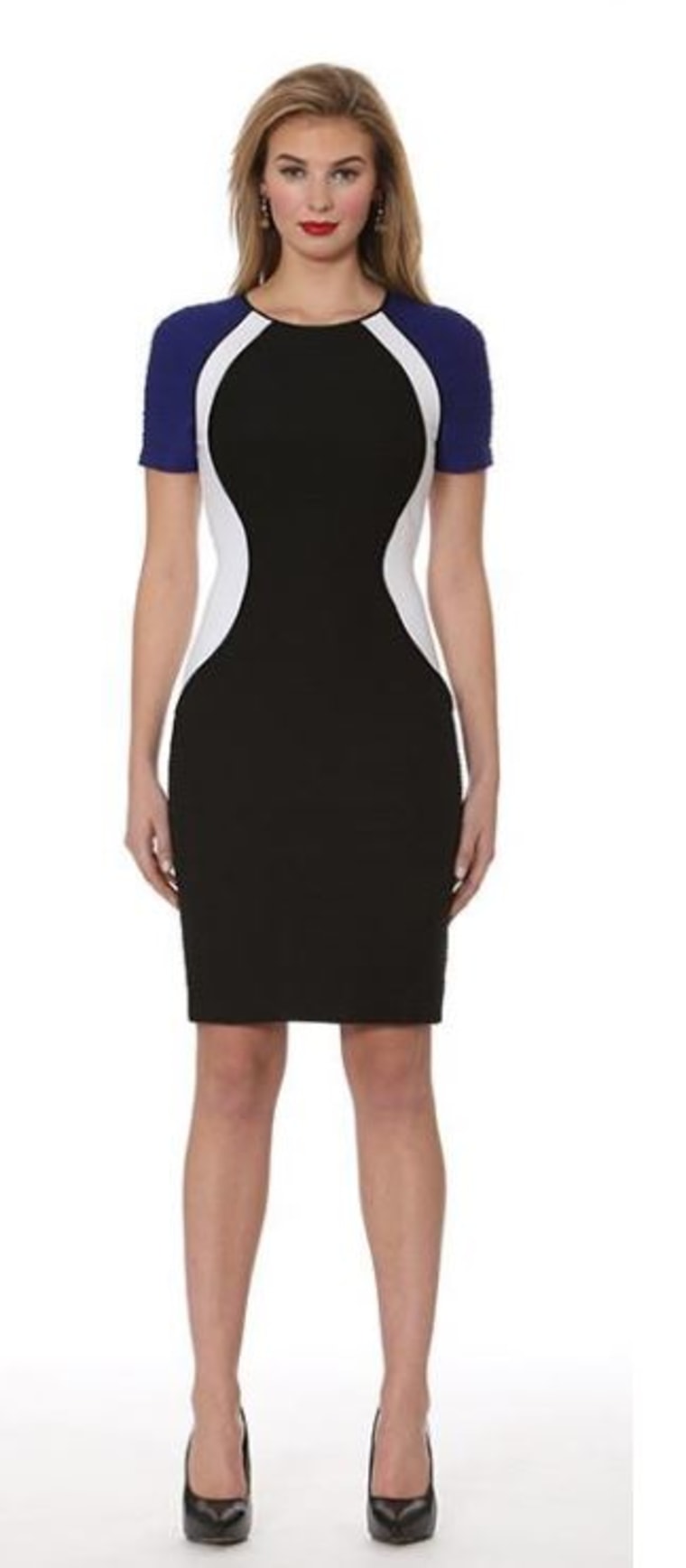 Nue by Shani V-Neck Lace Dress with Built-in Shapewear, $132, Amazon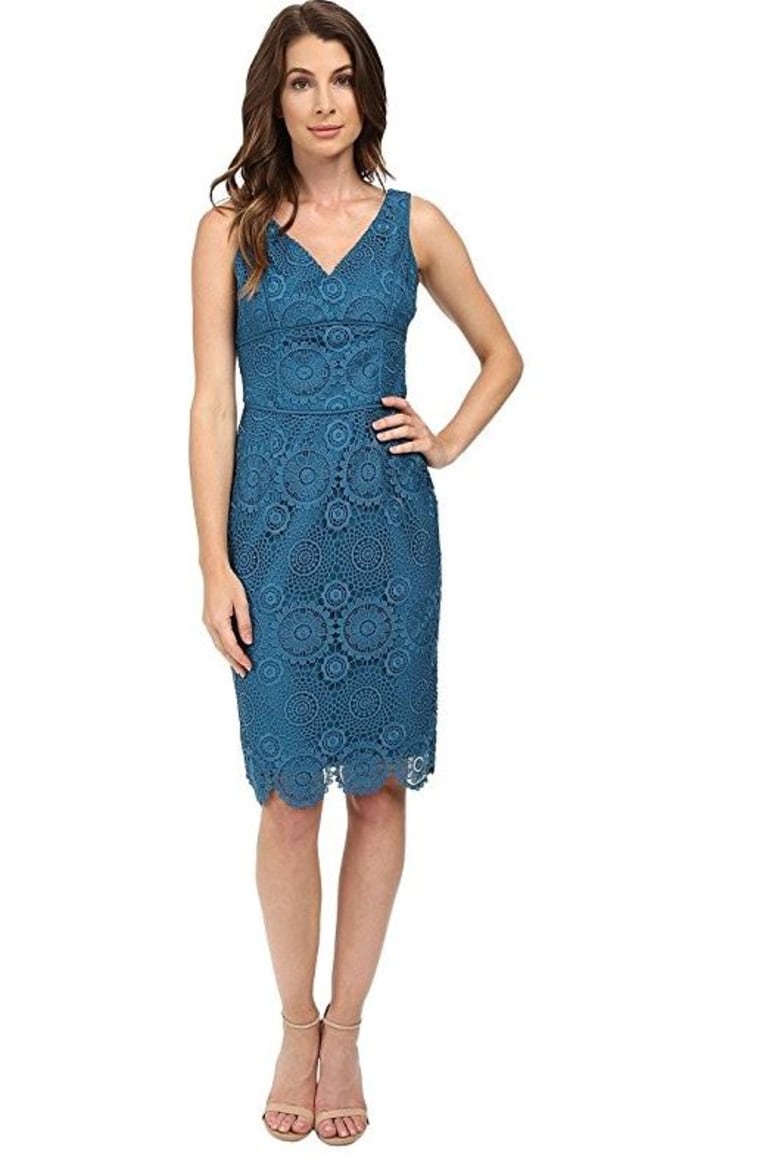 NYDJ Women's Bridget Peplum Ponte Dress, $67, Amazon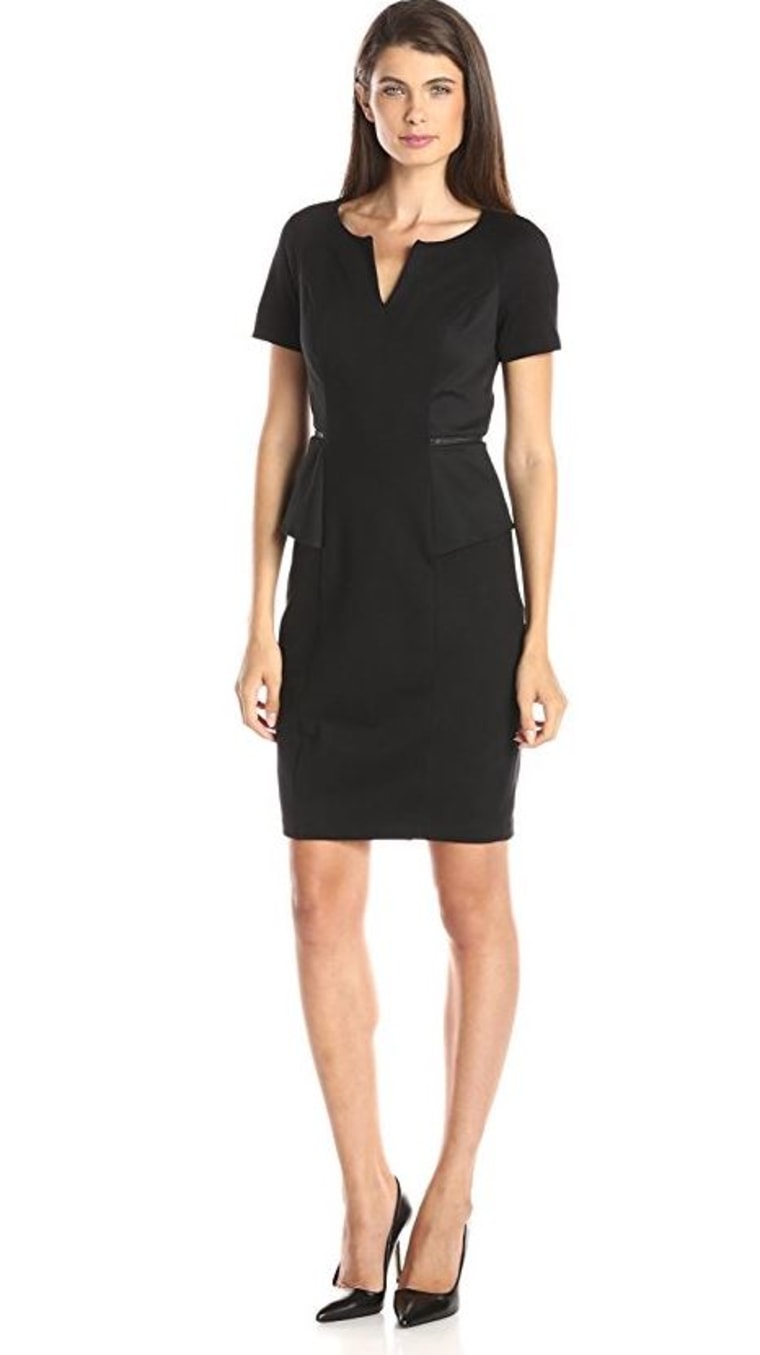 NYDJ Jeanette Seamed Dress, $98, Amazon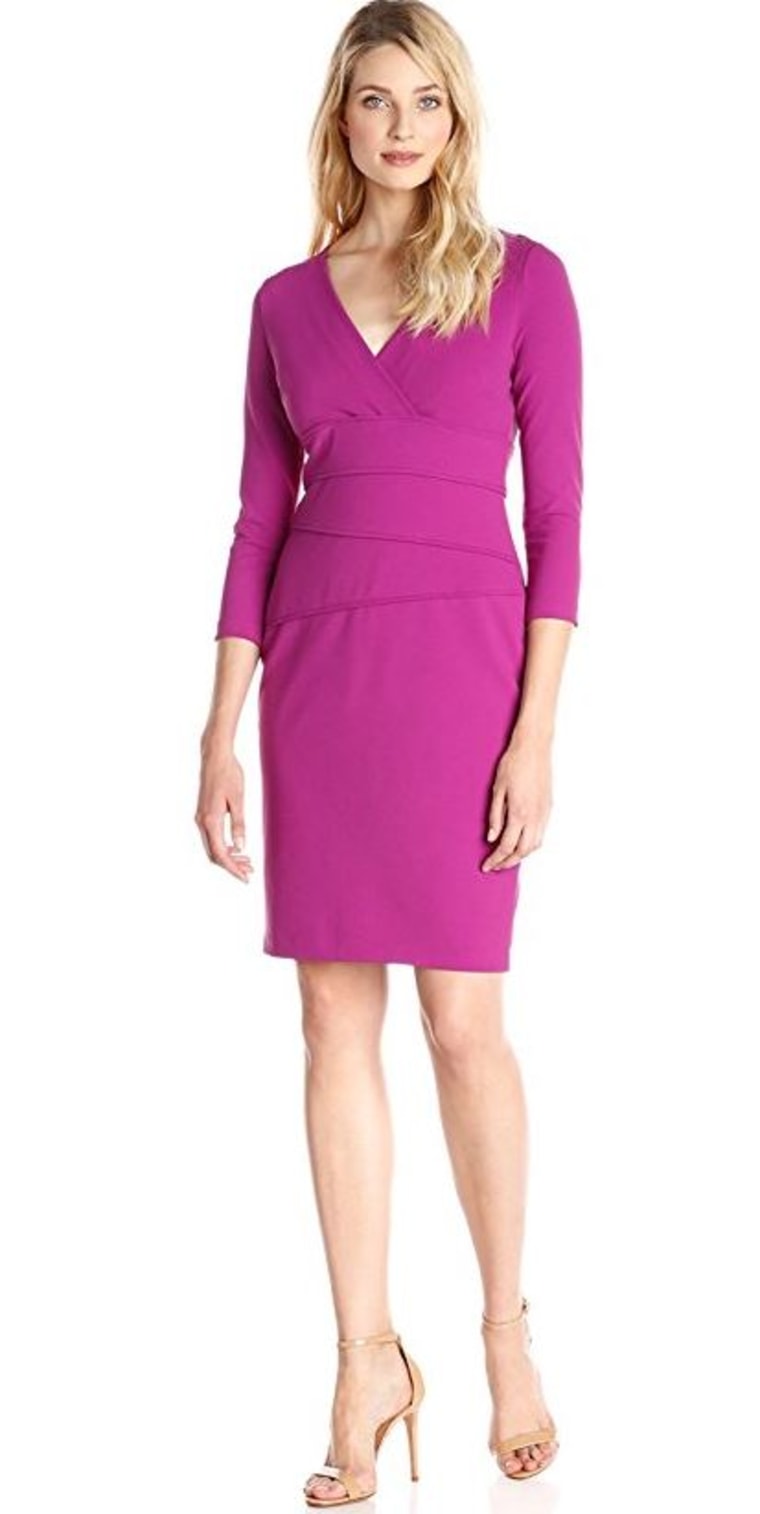 Jewel Toned Major Mini Dress Bodycon Shapewear, $52, Lord & Taylor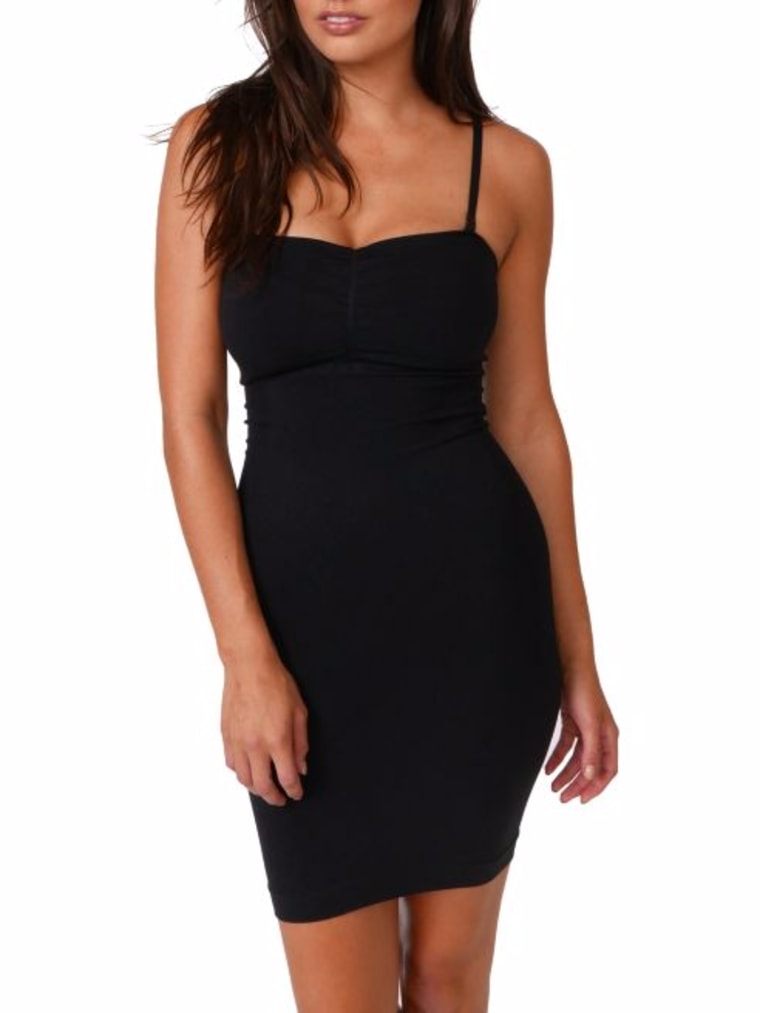 Jewel Toned Racerback Contour Hourglass Shaper Dress, $44, Lord & Taylor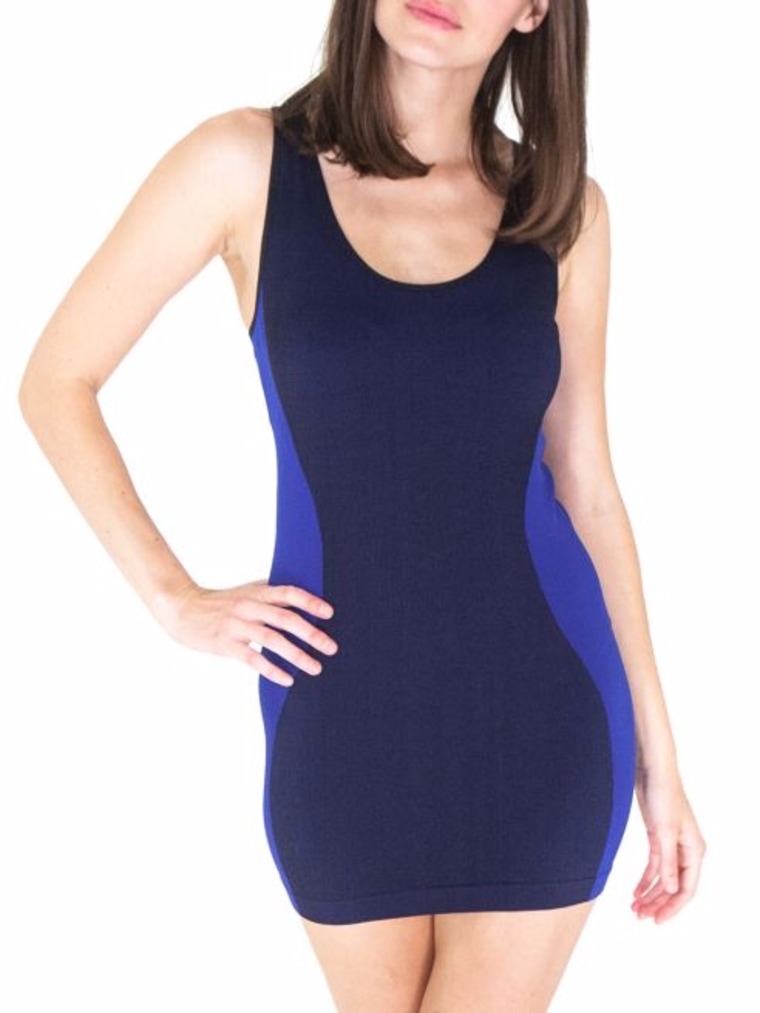 River Island Panel Detail Bandage Bodycon Dress, $94, Asos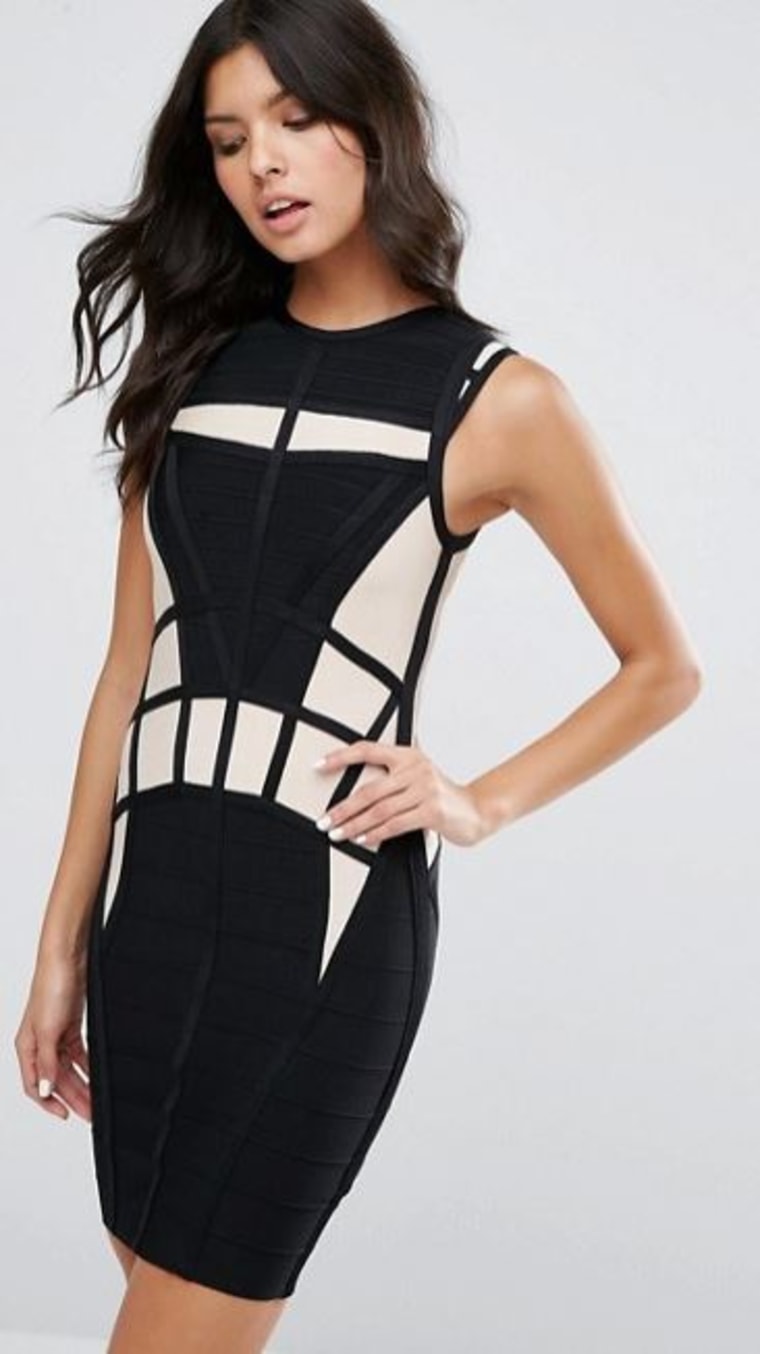 Vince Camuto Geometric Fit-and-Flare Dress, $128, Lord & Taylor
Thinner arms
Many women are concerned with their upper arms. Sleeves are the obvious camouflage, but I love the idea of a pretty flutter trumpet sleeve: It's a more natural way to cover your arms without being so deliberate.
Also, be sure not to choose a sleeve that's too tight when trying to conceal your arms; flow-y is much better.
Paris Sunday Women's Flutter Sleeve Top, $34, Amazon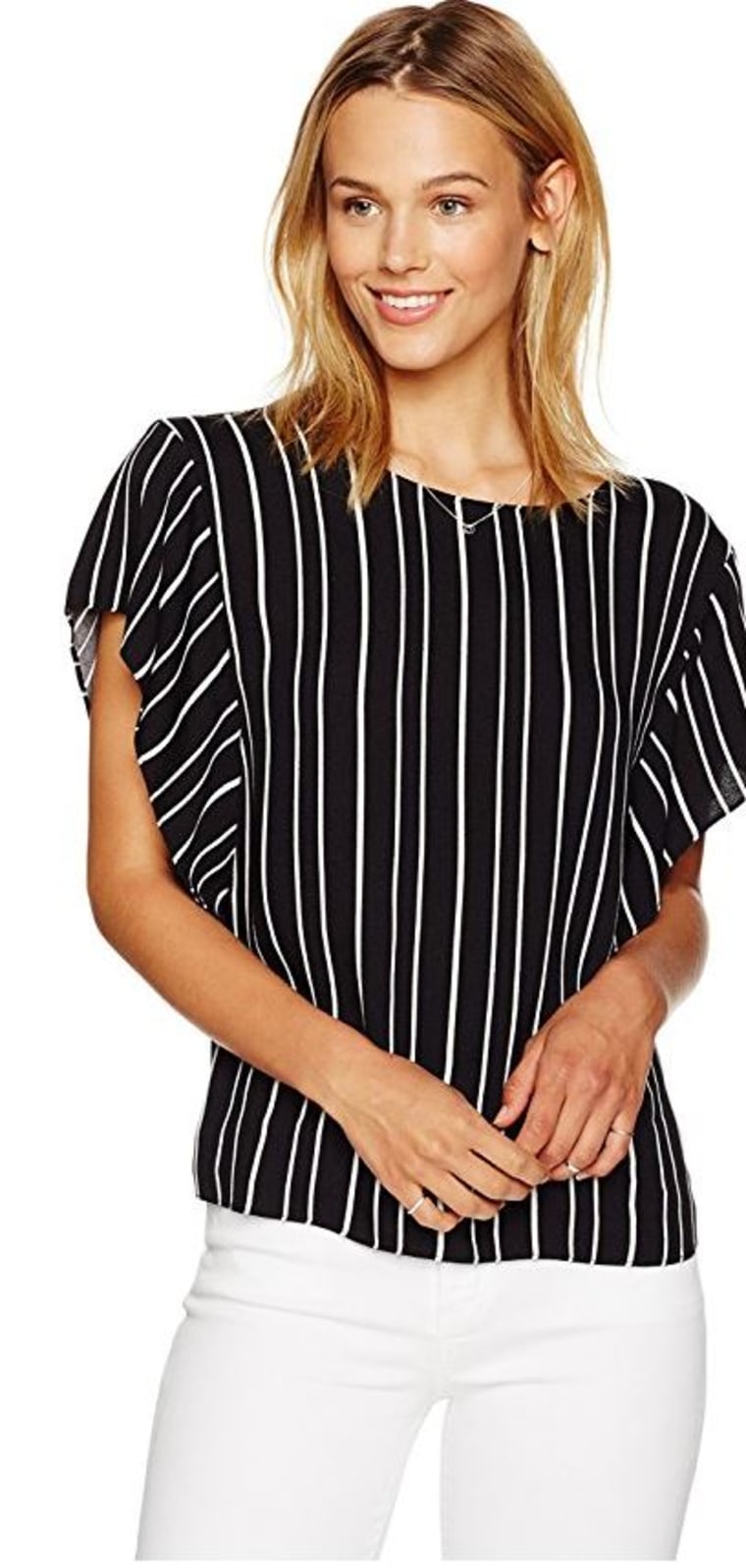 Zeagoo Women's Ruffle Sleeve V-Neck Peplum Blouse Top, $20, Amazon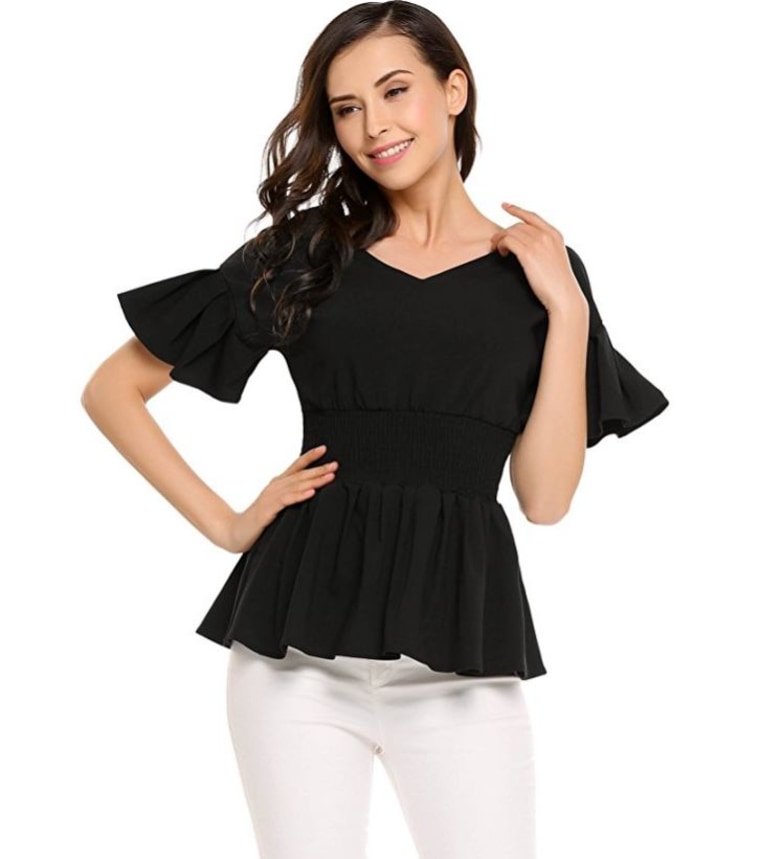 BerryGo Women's Elegant Off-Shoulder Bell Sleeve Floral Chiffon Blouse, $10, Amazon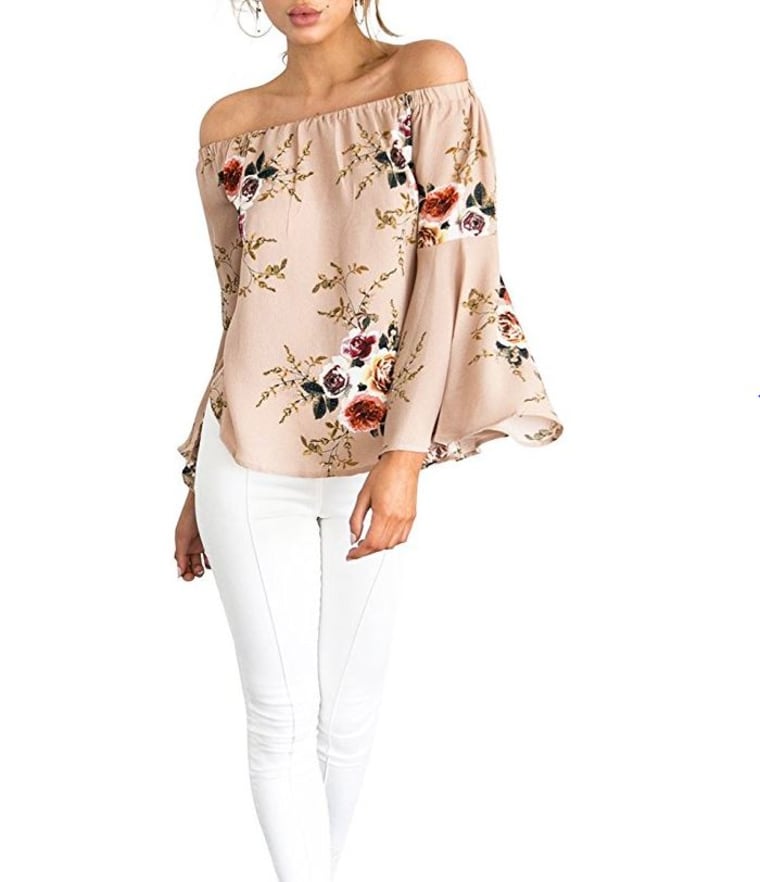 Eliza J Ruffle Top, $98, Nordstrom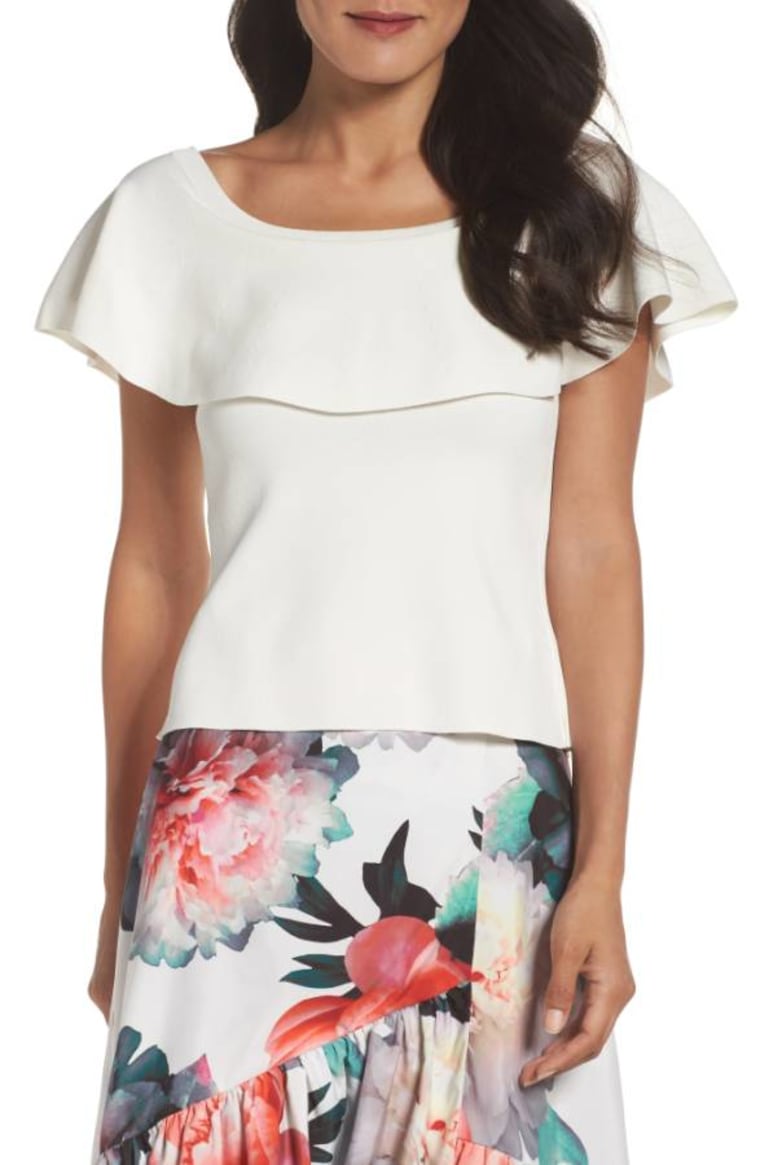 Kimchi Blue Kelsey Ruffle Button-Down Shirt, $49, Urban Outfitters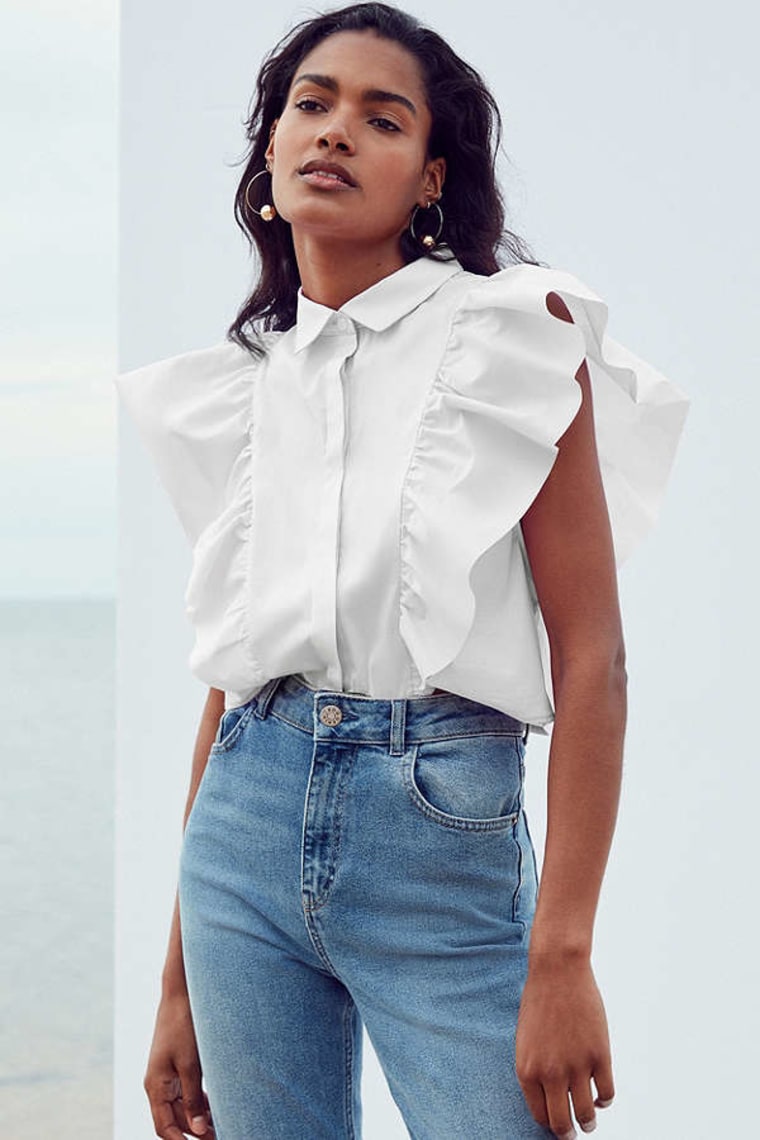 Rachel Roy Flutter Sleeves Blouse, $79, Spring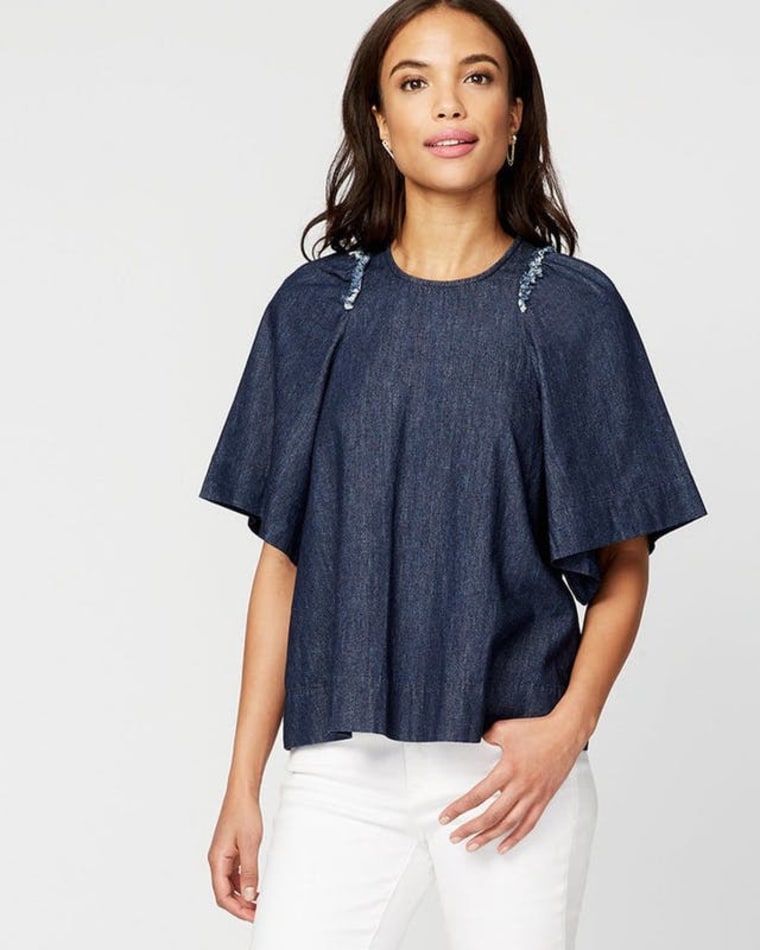 Susana Off-the-Shoulder Short-Sleeve Blouse, $25, Nordstrom Rack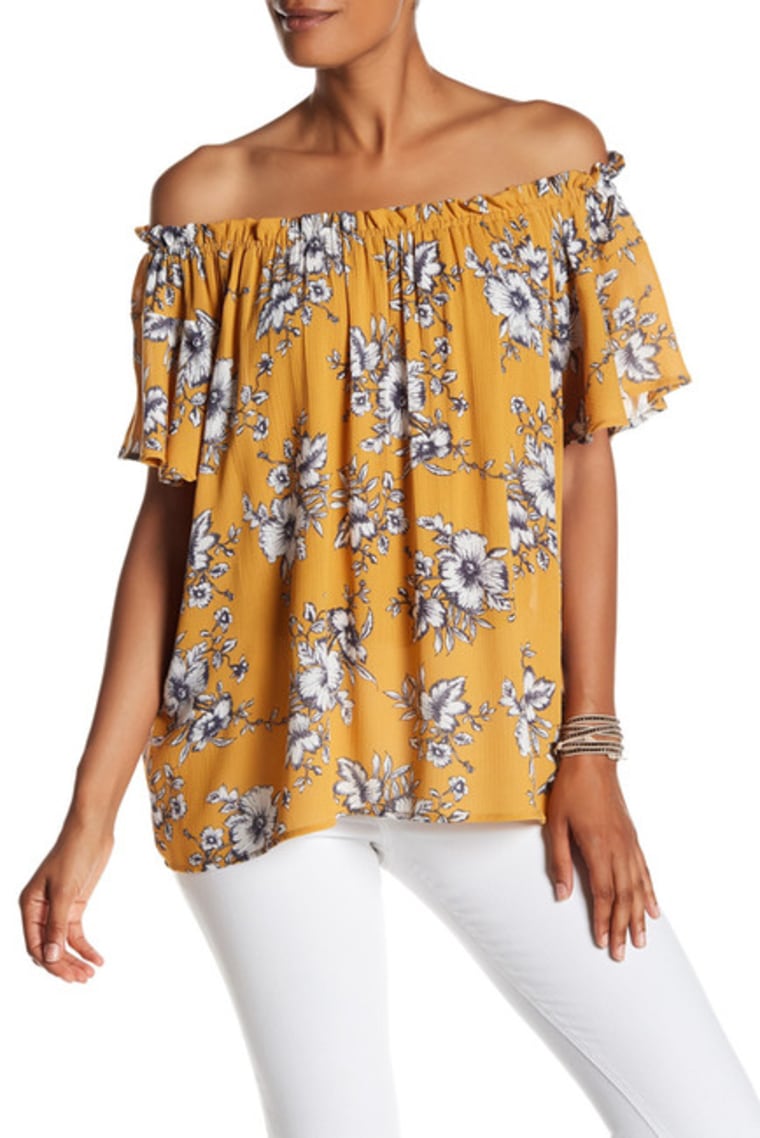 Off-the-Shoulder Blouse, $25, H&M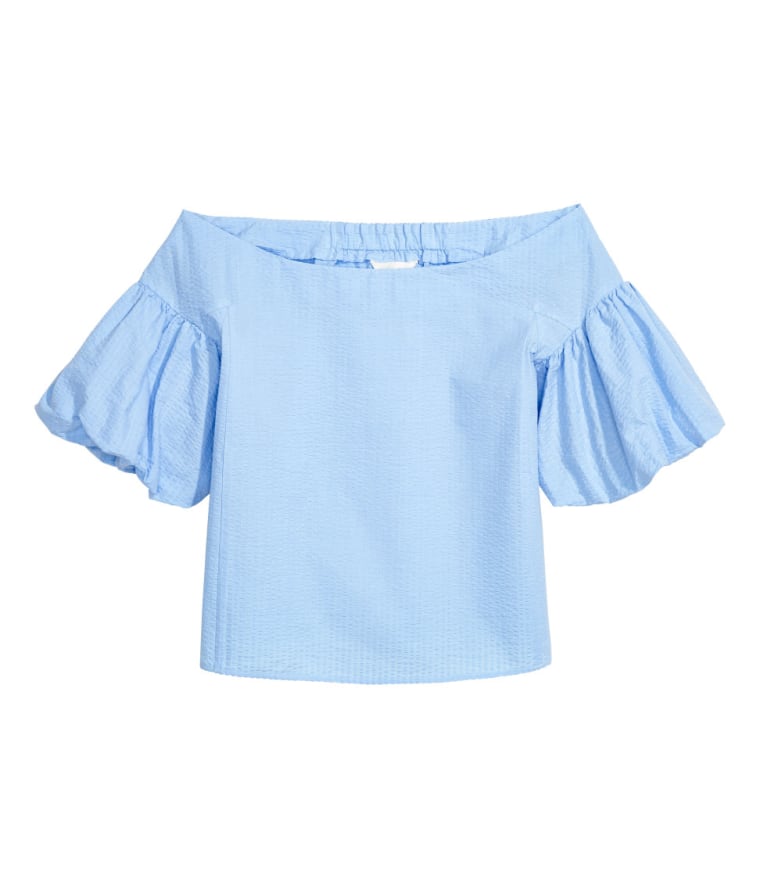 Off-the-Shoulder Blouse, $25, H&M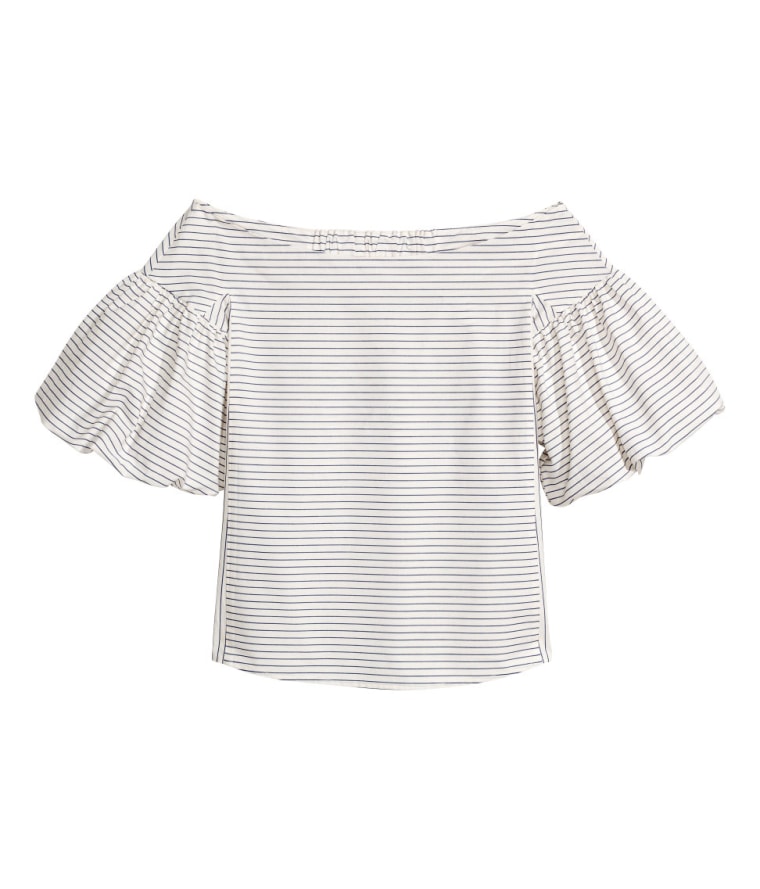 Stripe Cold Shoulder Blouse, $50, Topshop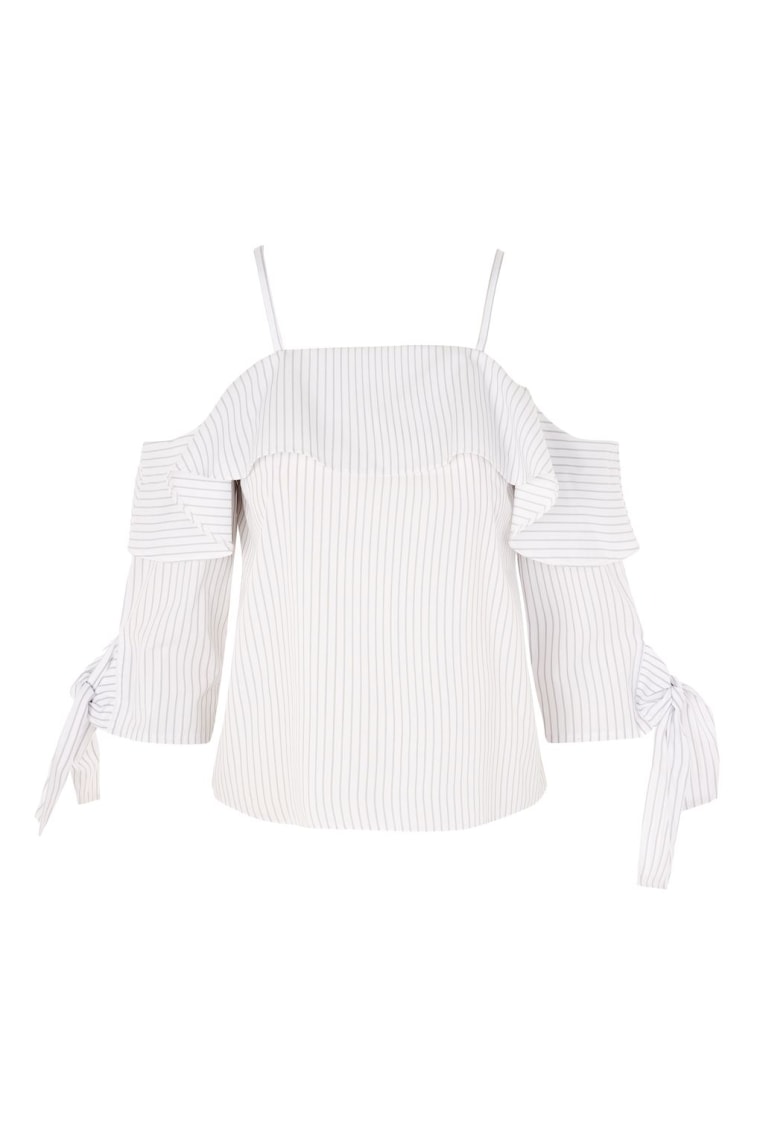 Larger breasts
Creating the illusion of larger breasts starts underneath with the bra. Look for a bra that not only pushes up, but adds volume!
It also helps to opt for a V-neck or wrap-style dress or shirt that accentuates the chest. A lighter color fabric with a print also helps to create the illusion of a larger chest.
Add-2-Cups Push-Up Bra, $54, Victoria's Secret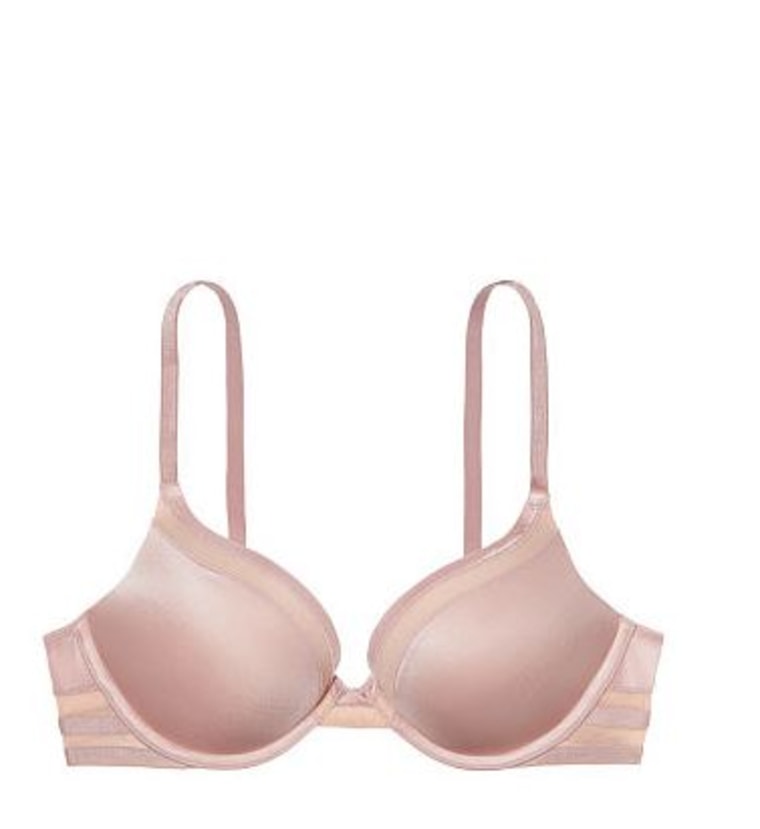 Kissbobo Lalabra Strapless Self Adhesive Silicone Push-up Bra, $6, Amazon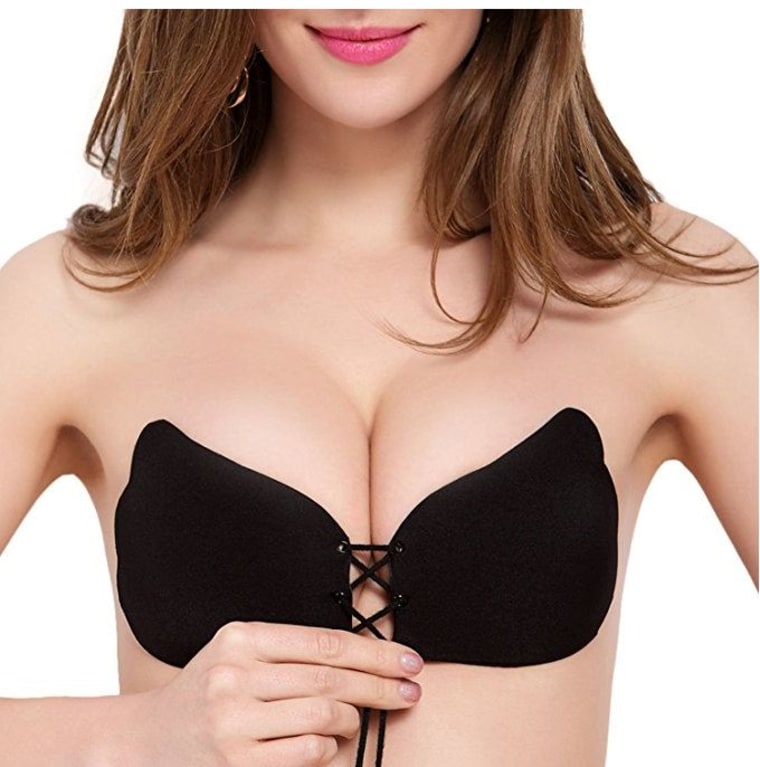 WingsLove Women's Everyday Basic T-Shirt Bra, $17, Amazon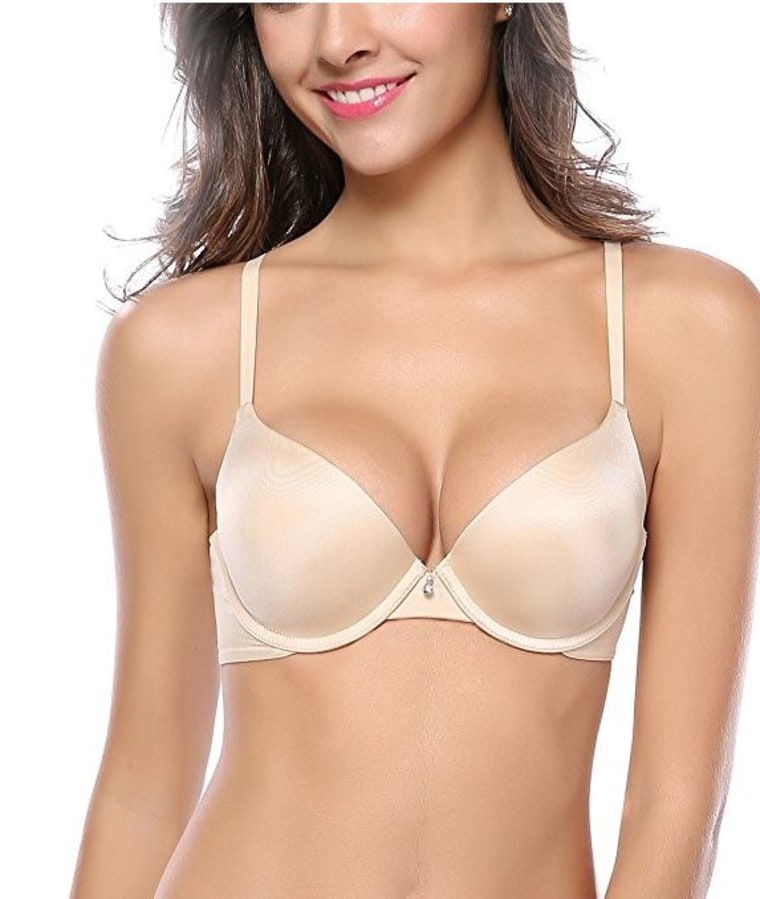 AooToo Quarter Cup One-Piece Push-Up Drawstring Bra, $10, Amazon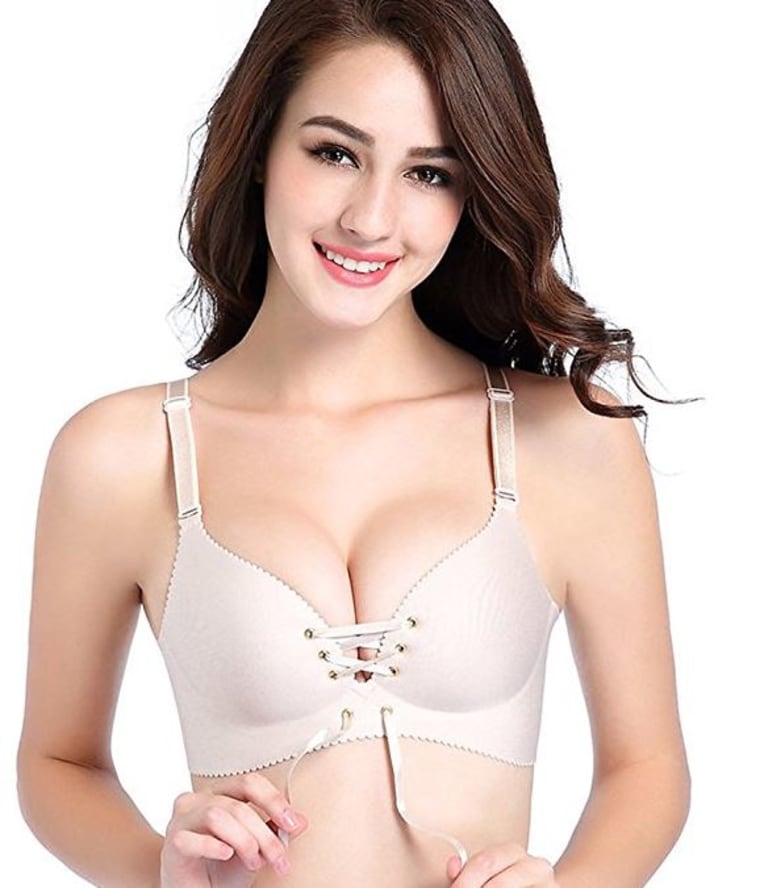 Spanx Pillow Cup Signature Push-Up Plunge Underwire Bra, $68, Nordstrom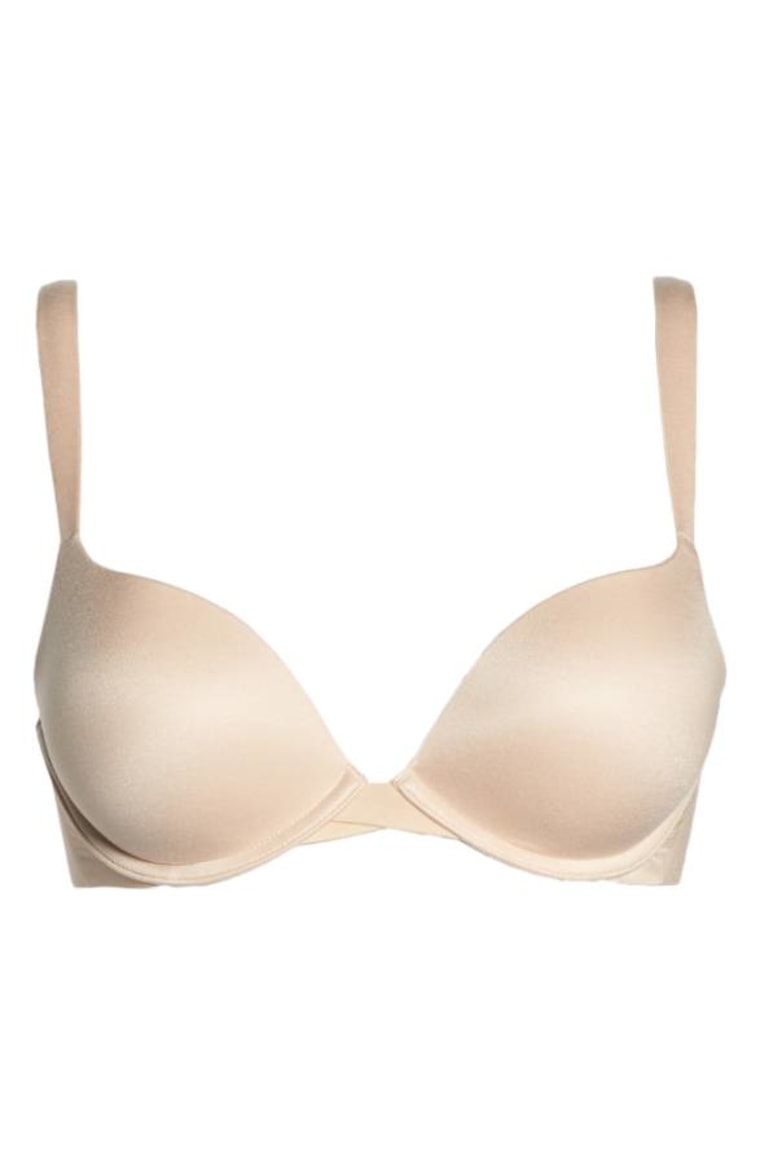 Natori Pristine Push-Up Convertible Plunge Bra, $60, Nordstrom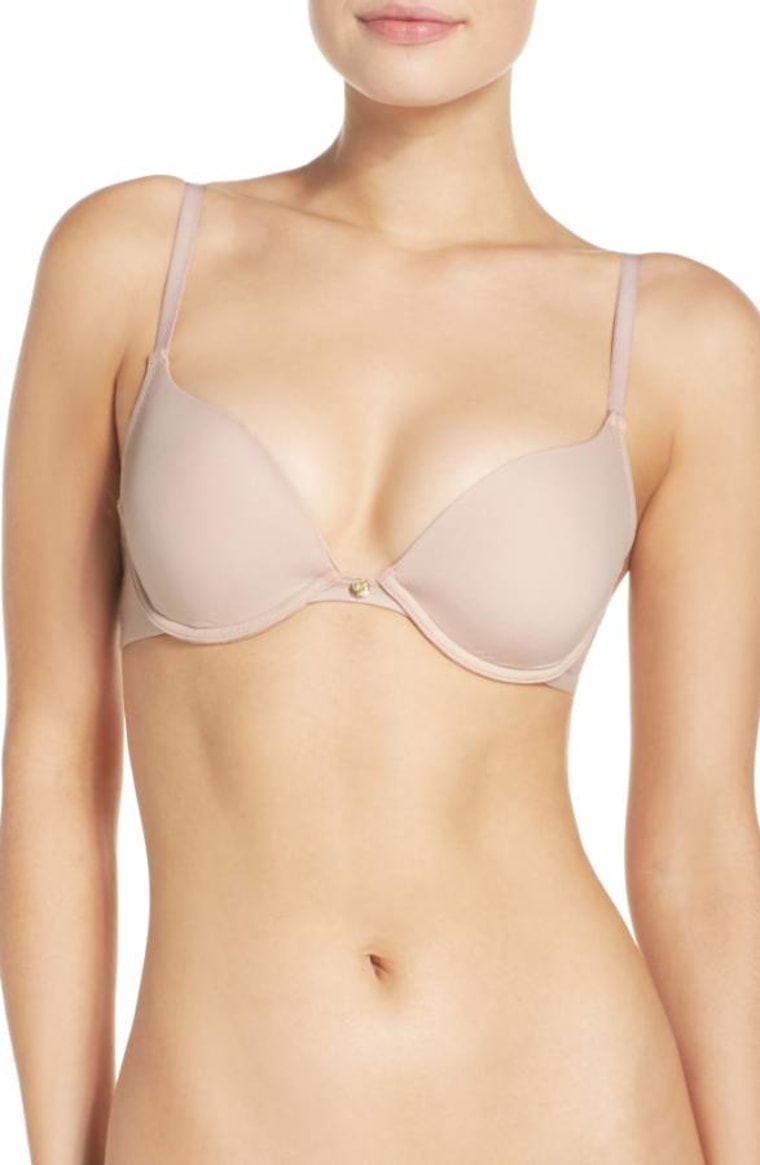 RELATED: 7 unexpected places to buy bras, underwear and lingerie
Slimmer
To appear slimmer, choose one dark color. Monochromatic looks always lengthen and elongate the frame, and darker colors are renowned for giving the appearance of a slimmer physique.
I love a dark maxi dress, especially one that cinches at the waist, providing instant definition.
Off-the-Shoulder Maxi Dress, $149, Ann Taylor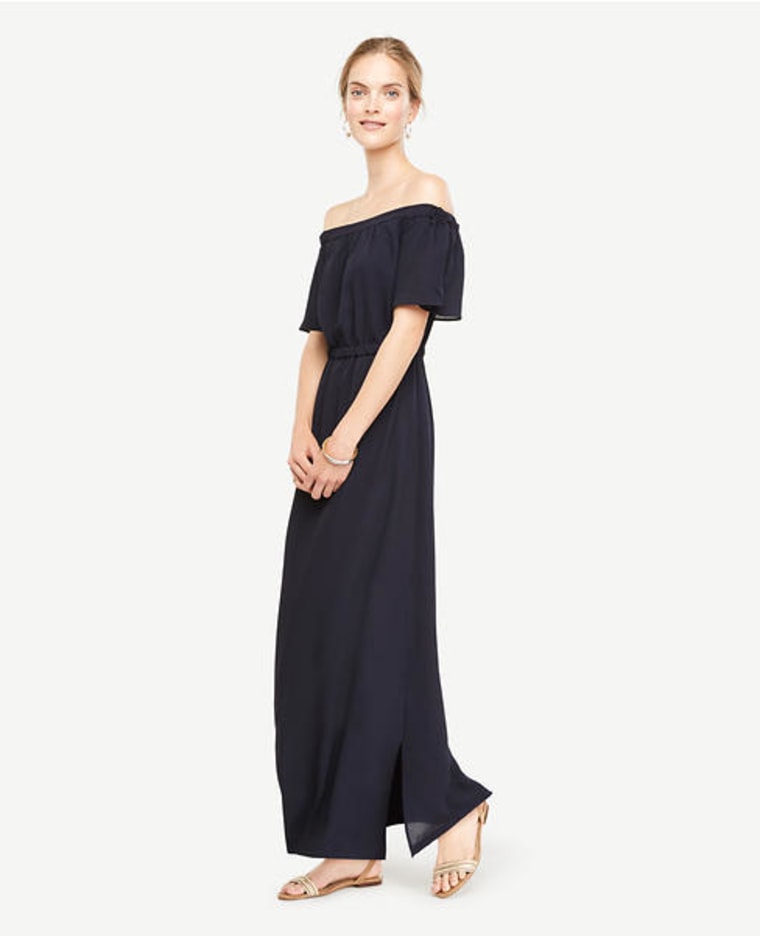 Cruiize Women's Strapless Off-Shoulder Evening Maxi Dress, $10, Amazon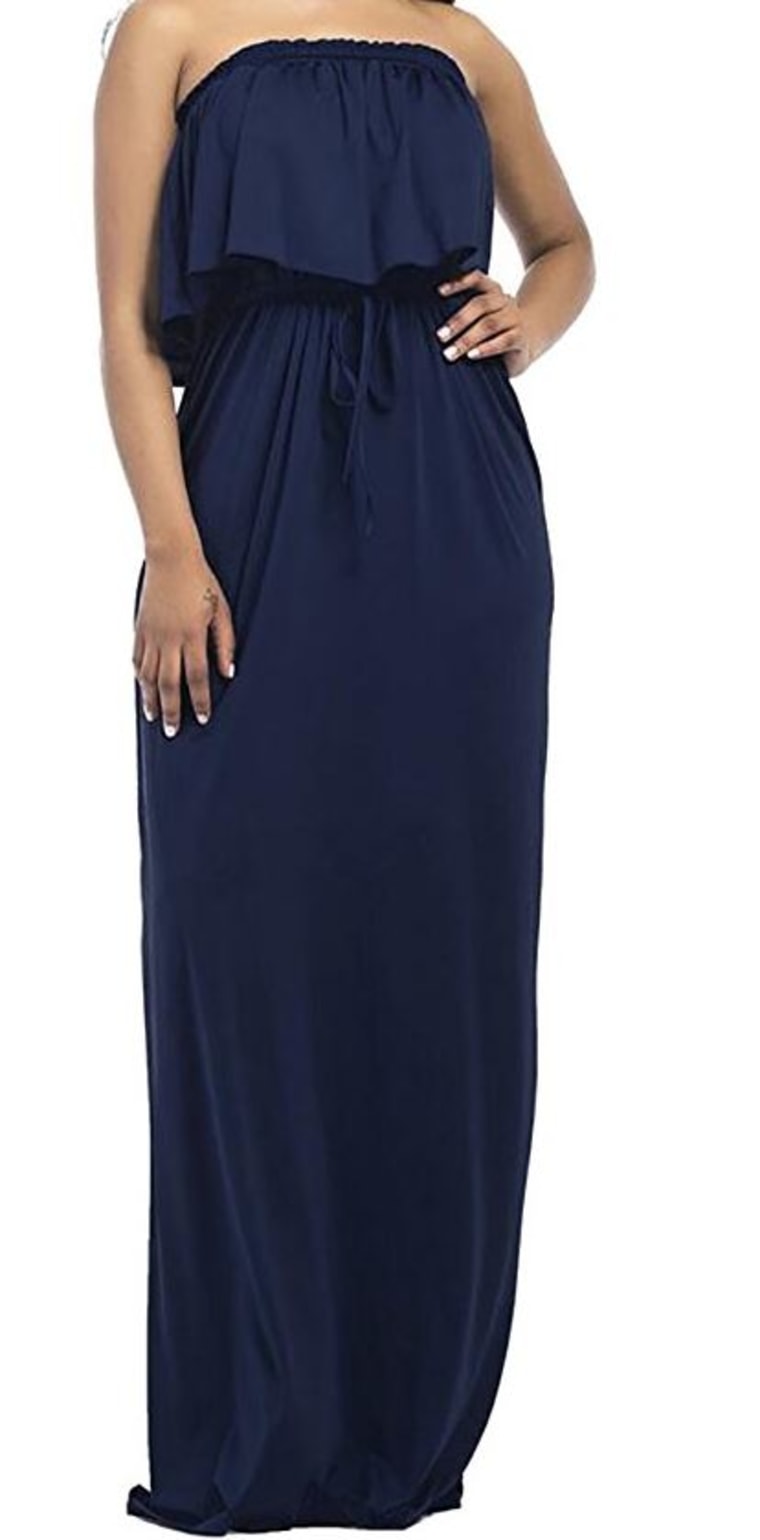 Freely Off-Shoulder Maxi Beach Dress, $14, Amazon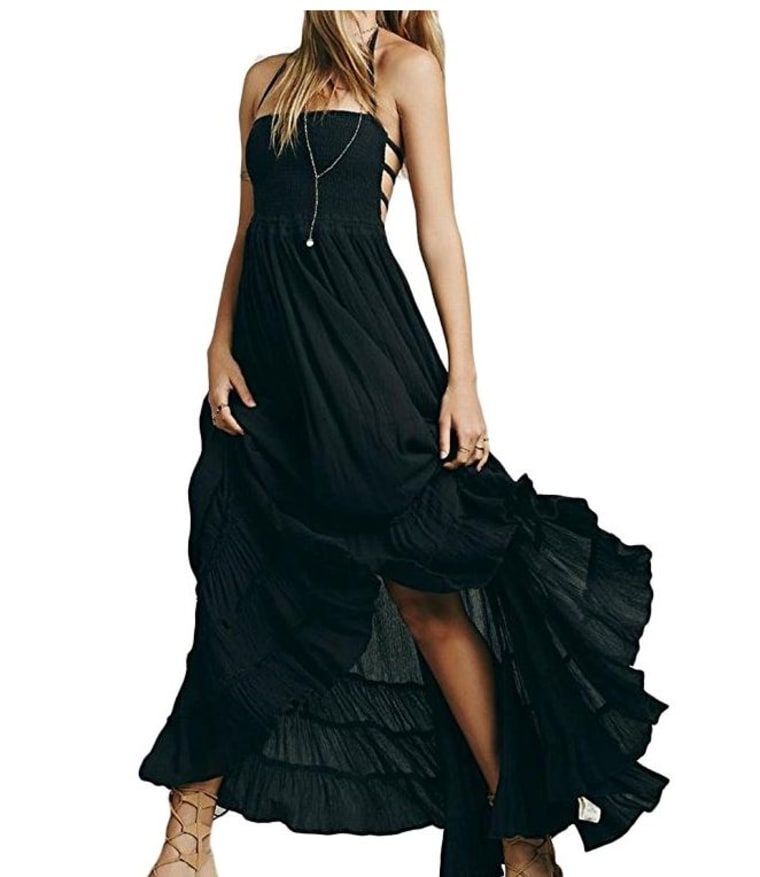 David Nadeau Summer Dress, $22, Amazon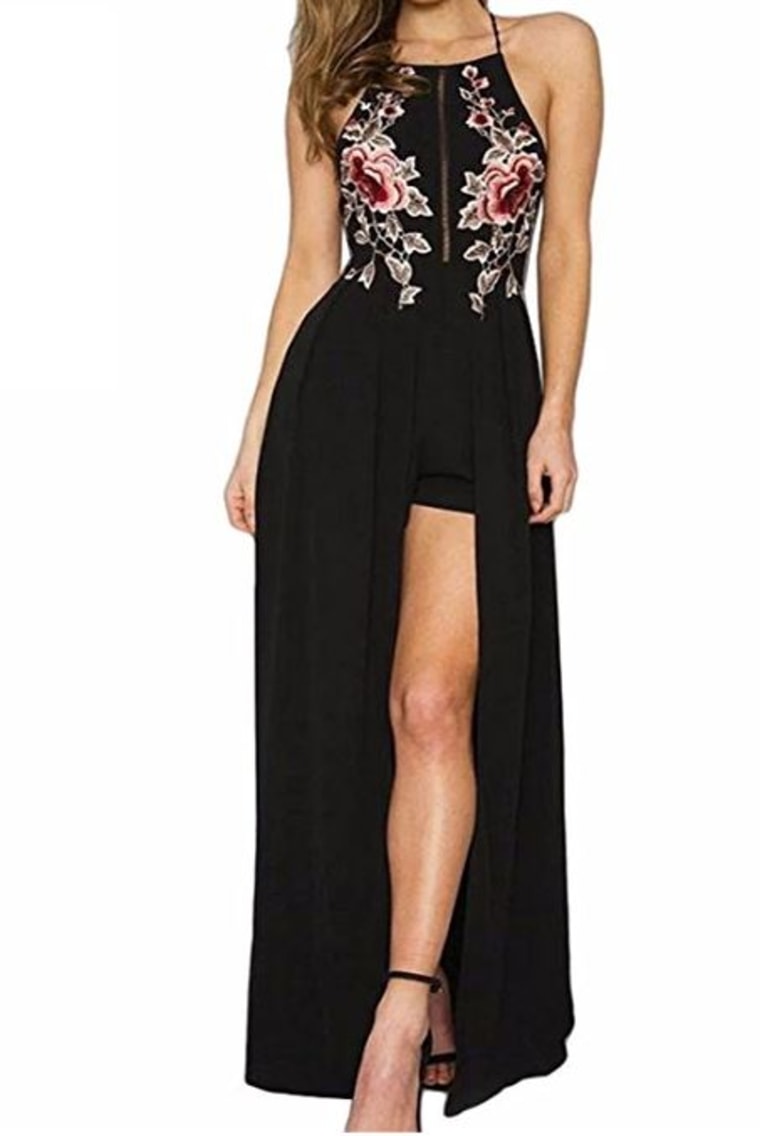 Felicity & Coco Stripe Strapless Maxi Dress, $88, Nordstrom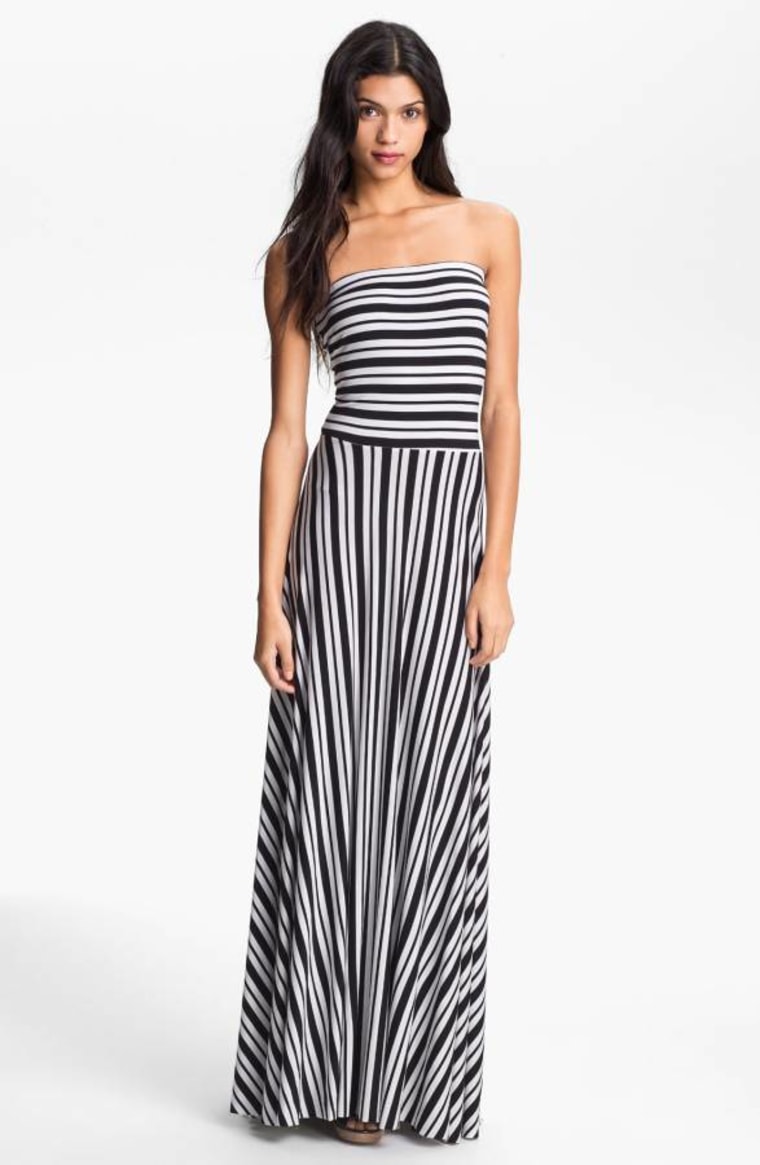 Silence + Noise Molly Cupro Culotte Jumpsuit, $79, Urban Outfitters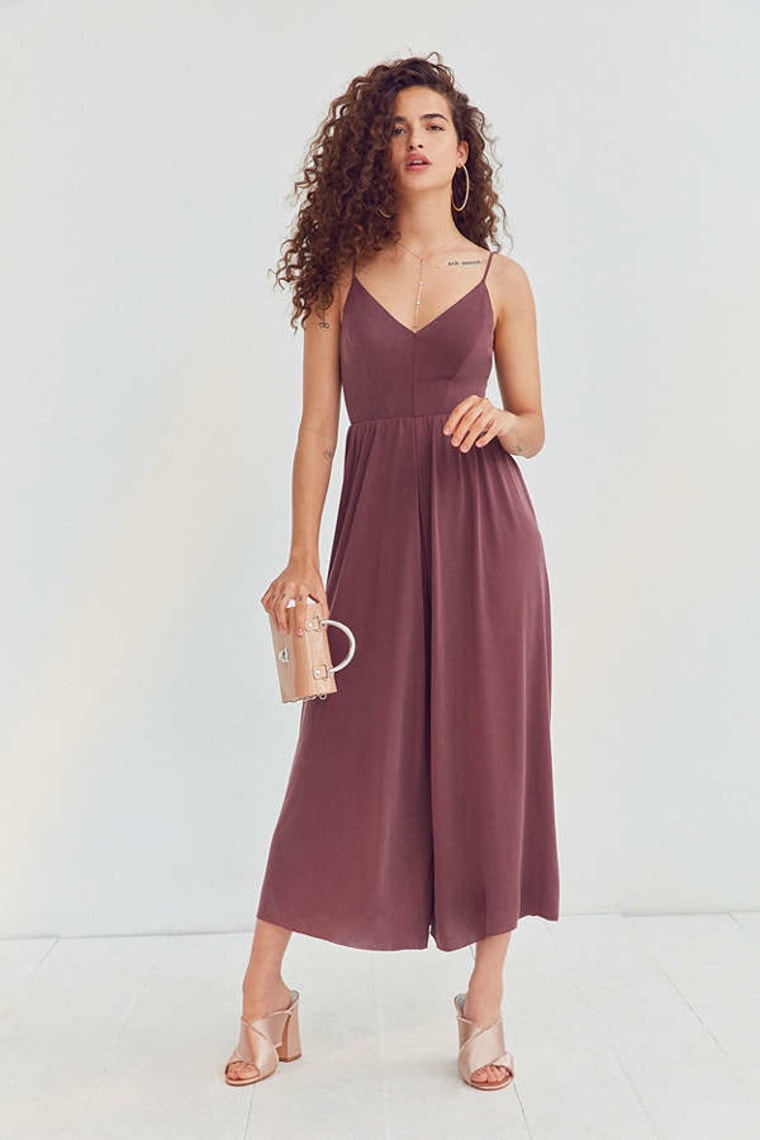 West Kei Strapless Stripe Maxi Dress, $25, Nordstrom Rack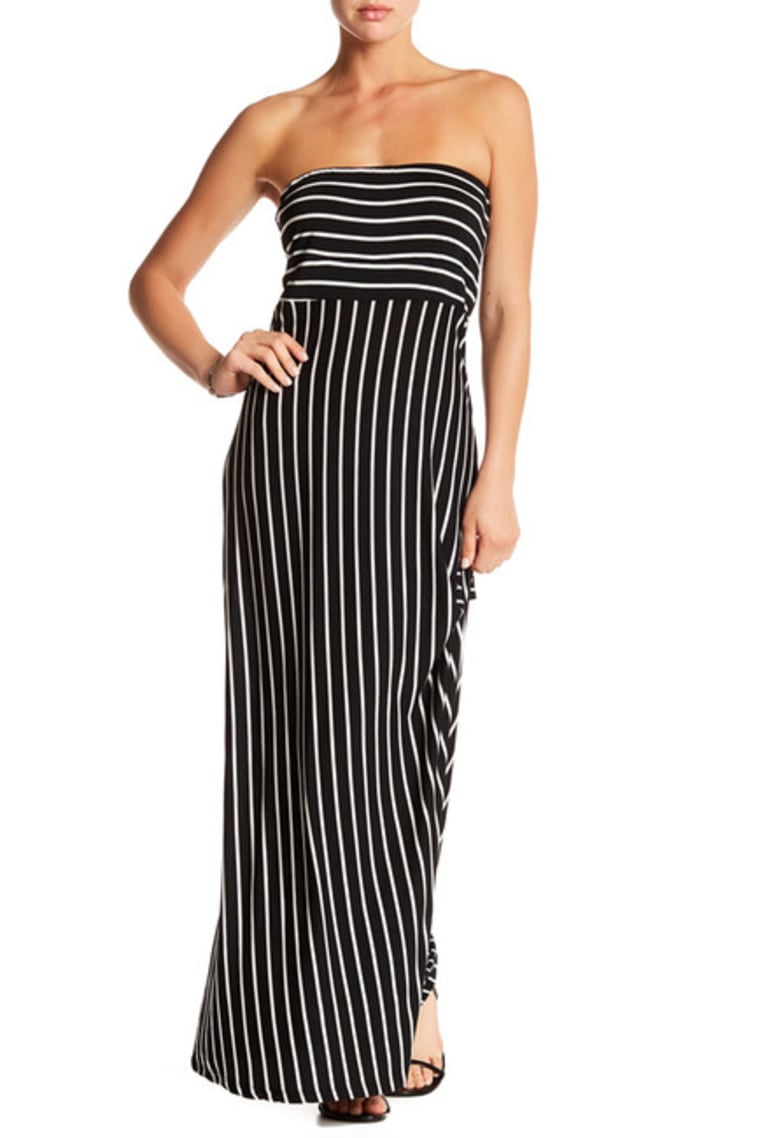 West Kei Gauze Maxi Dress, $30, Nordstrom Rack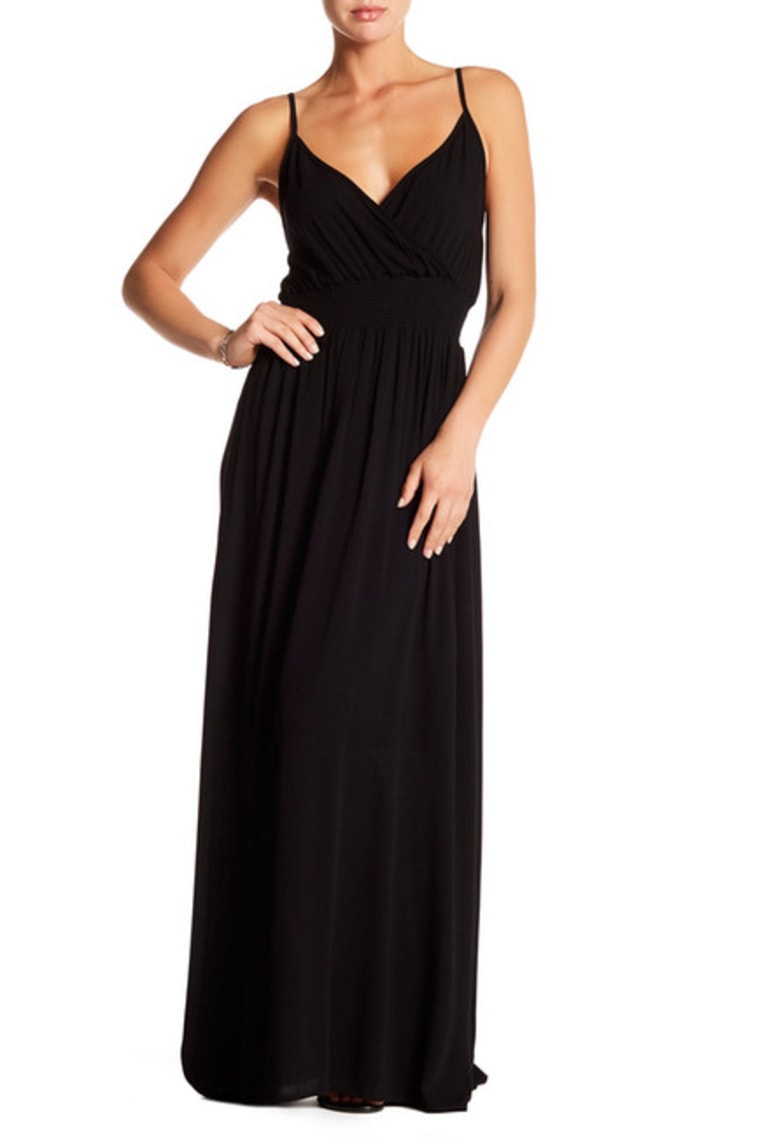 Off-the-Shoulder Maxi Dress, $18, H&M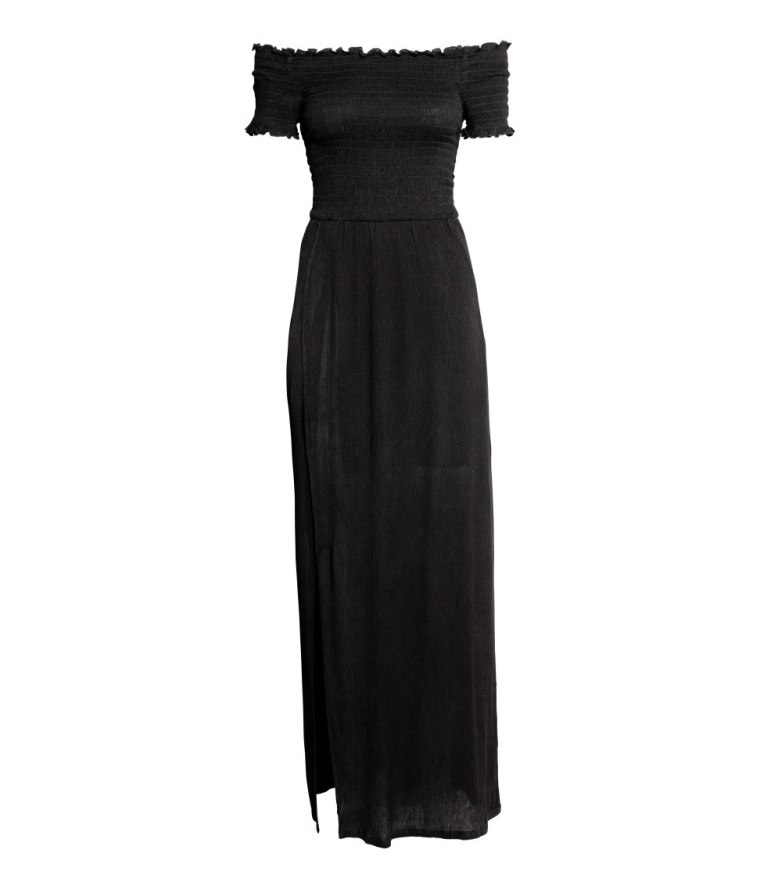 Maxi Dress, $30, H&M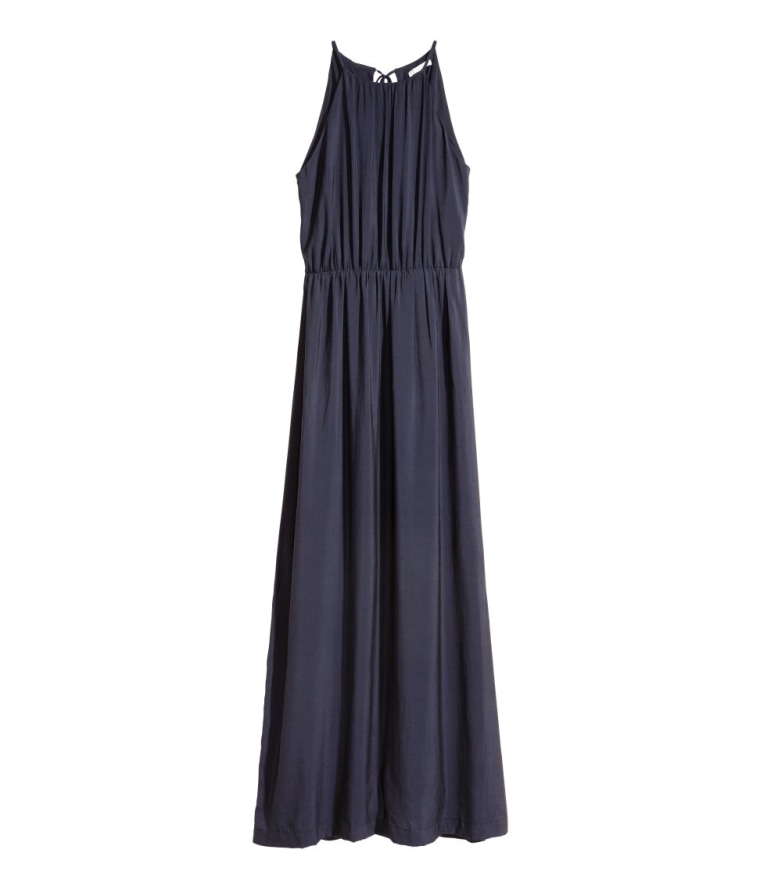 Maxi Dress, $13, H&M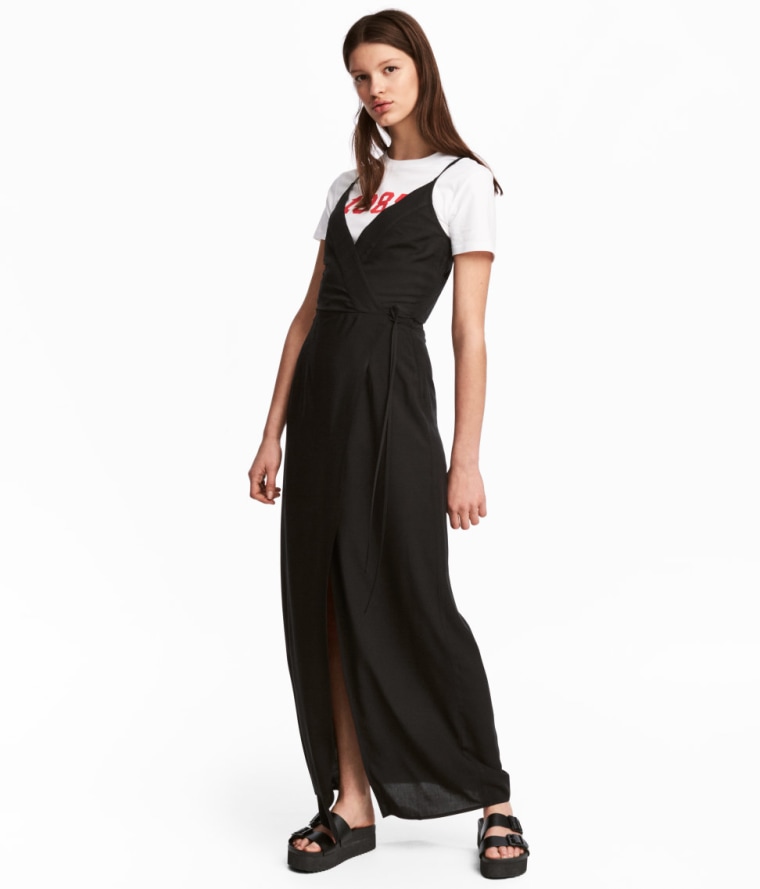 RELATED: The 8 best places to shop for plus-size clothing online