I have lived in Hawaii for the better part of a decade and one wardrobe item that has slowly been phased out is closed-toe shoes. Sure, we get the occasional "cold" snap during the winter months (mid-60s is chilly in Hawaii), but nothing that warrants the heavy-duty snow boots that used to line my East-coast closet.
This past fall, I had a last-minute invitation to London for work, so I scrambled to my closet to see what I might be able to pull together that was still in fashion and easily packed in a carry-on.
Clothing options came easily, but I needed a versatile pair of shoes that could be worn both on the plane and throughout the city in addition to two events with a smart-casual dress code. The forecast for London showed temperatures in the 40-50s with an outside chance of rain, which added an additional element of complexity.
I have always had good luck with the brand OluKai's flip flops, and I knew they made all-weather shoes, so I ordered the new Hawai'iloa Manu Hope leather booties — bonus points since I noticed they were waterproof — and hoped for the best. They arrived two days before I left, which left zero time to properly break them in. I took the ultimate travel gamble and packed them anyway, hoping for the best, but fully anticipating blisters and regret.
After two whirlwind days in London, clocking more than 10 miles on foot in a single afternoon, it's safe to say my OluKai sneaker booties, or "Snooties" as I've dubbed them, are my new go-to.
I slipped my new OluKai booties on as I headed out the door to the airport and they instantly felt like a pair of sneakers I had worn for years. The day after I arrived, I walked over 10 miles in them through the streets of London without a single blister, uncomfortable rub or foot soreness.
The best part? I woke up the next day without leg or body aches, which speaks to the level of support without any additional insoles.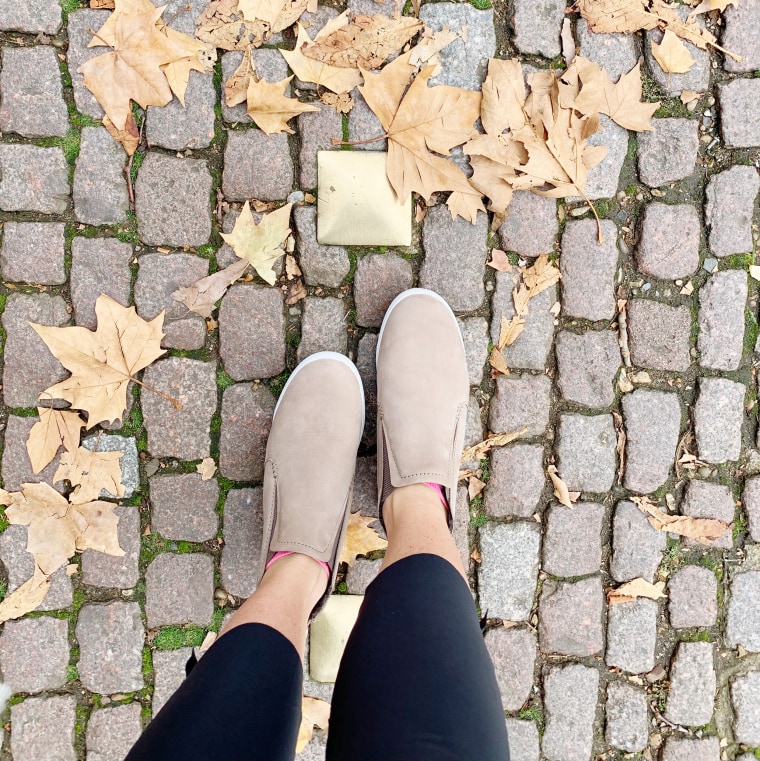 I knew I needed a pair of shoes that could take me between gates in the airport, but also looked good styled with jeans or pants for sightseeing and dinners out. A regular pair of sneakers wasn't going to cut it and the weather conditions took sandals out of the equation. I was, admittedly, hesitant at first.
How stylish could shoes that put comfort first really be? Consider me convinced! The level of comfort had already been proven, and in addition to loving the style myself, several co-workers on the trip went out of their way to ask about my shoes.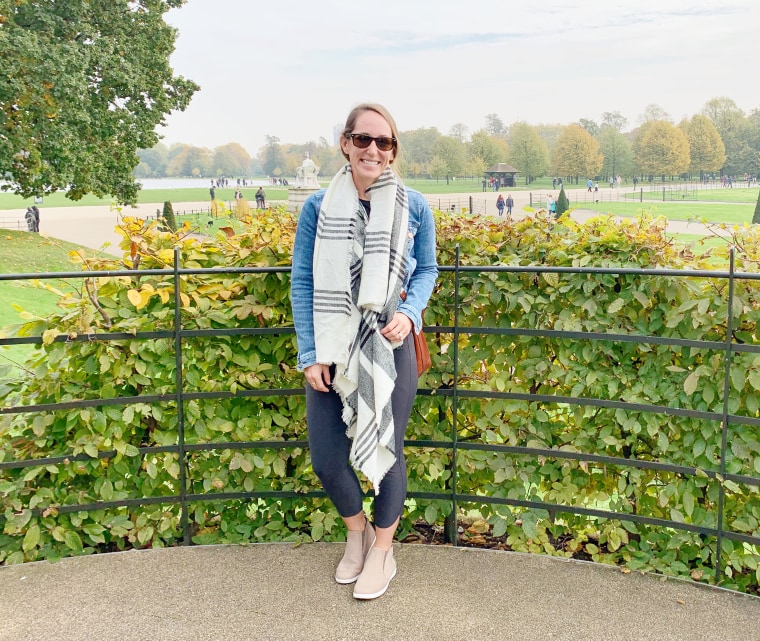 While the brand itself is synonymous with the tropical lifestyle of the Hawaiian islands and best known for sandals, OluKai designs footwear for all seasons at the intersection of comfort, sustainability and quality craftsmanship. All of the brand's styles are designed with the "Wet Sand Principle," inspired by the way feet are naturally cupped in wet sand, to design contoured footbeds for lasting comfort and support.
The brand behind my new favorite pair of comfortable shoes is even loved by TODAY co-host Carson Daly. "If you're looking for the best flip flop in the galaxy, look no further," he shared on Instagram. Noting he had no affiliation with the brand, Daly shared his love for the company again in 2019 during a segment with Jenna Bush Hager, "My feet are on vacation. I wear flip flops every day."
The day I arrived home from London, I attended the opening of OluKai's first store in Hawaii. My shoe choice was a no-brainer and these "Snooties" are my new favorite!
For more stories like this one, check out:
To discover more deals, shopping tips and budget-friendly product recommendations, download the new TODAY app and subscribe to our Stuff We Love newsletter!