While I'm embarrassed to admit it, I'm extremely lazy when it comes to cleaning my water bottle. I'll refill it day in and day out, taking my water bottle with me from the grocery store to meetings to workouts until it starts to smell a bit funky. Then, I begrudgingly head to the sink, grab the sponge and start doing some serious scrubbing. Sometimes, I'll simply forget and leave my dirty water bottle empty in my bag, which as you can imagine, makes it even more stinky over time.
So, when I discovered these water bottle cleaning tablets on TikTok, I knew I had to test them out. I remember thinking to myself, "Could this be too good to be true?" But for just $8 for a pack of 12, I couldn't pass up on the convenience of these tablets. Plus, the brand received funding when its founders appeared on Shark Tank, which I took as a good sign. 
After using one tablet, I said goodbye to scrubbing and hello to grime-free hydration. I'm a proud owner of a Stanley Tumbler, Lululemon Hot/Cold Bottle, S'well Bottle and glass coffee tumbler, and these tablets have cleaned coffee, wine and mold stains without fail.  
They're easy to use
Once I notice my water bottle is starting to smell or that it has a mystery stain, it's time to grab a Bottle Bright tablet. The tablets activate when combined with hot water, so I'll fill my bottle with one liter of water and drop the tablet in. The tablet immediately starts fizzing and working its magic in just 15 to 30 minutes. 
I usually only leave the tablet in the water for about 15 minutes, but the brand recommends leaving it in longer for tougher stains. At the end of the cleaning period, I just pour the water out of the bottle and give it a quick rinse to get rid of any lingering suds. No scrubbing required!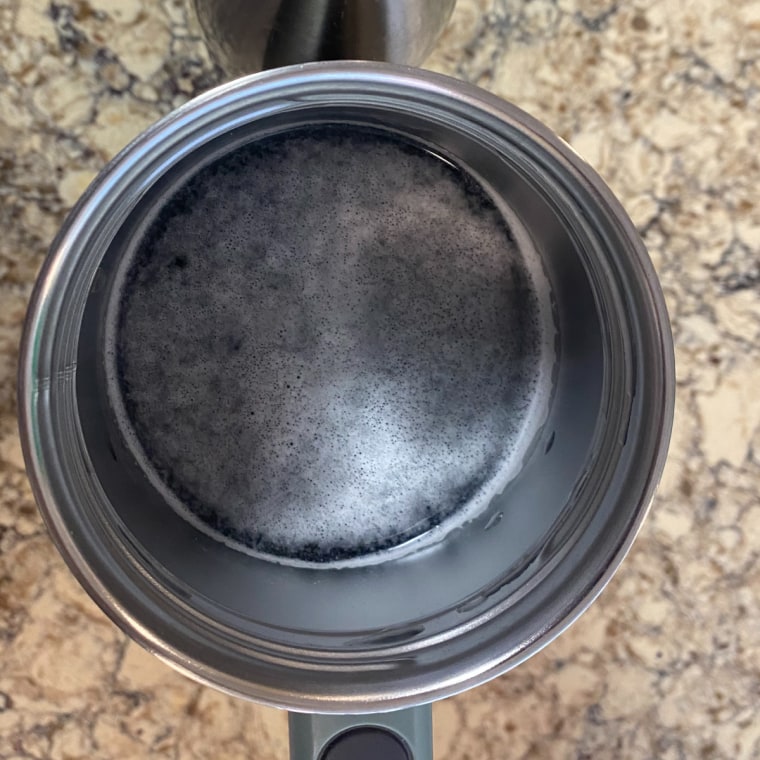 They're not just for water bottles
I'm always on-the-go, so I often carry my water bottle in my backpack and my coffee tumbler in my hands. While I've found that I can get away with only cleaning my water bottle every few days, my coffee tumbler is another story. Not only is it stinkier than my water bottle, but those coffee stains are tough to wash. On days when the tumbler is particularly dirty, I'll grab one of these tablets and tackle stains on the bottle, straw and lid. 
While a Bottle Bright Tablet is tackling the strains in my tumbler, I'll drop the lid and straw in a large bowl or deep dish filled with warm water. From there, I'll just drop the tablet in the water and watch the magic happen. 
The only thing I struggled with when using these tablets is remembering to use hot water. The few times I used cold water, the tablets still cleaned stains but did not effectively get rid of tough smells like old coffee. 
But as long as I remember to use warm water and leave the tablets in the water for at least 15 minutes, I've found they work perfectly, leaving my bottle so sparkly that it looks brand new. If you're searching for a hassle-free and affordable product to clean your favorite water bottle, these tablets will change your cleaning game for the better.