A couple of years ago, you could say I ran a tight ship when it came to my normal routine. I used to get up every morning to go to the gym before work. I always did my hair and makeup, ran my errands without hesitation and made plans with friends whenever I could.
Fast forward to 2023 — after being shut in by a pandemic and forced to work remotely — I've developed a habit of not leaving my home as much. Even worse, now that my bedroom (still) doubles as an office, I barely have the motivation to get out of my pajamas most mornings. They're comfortable, warm and when I'm not being seen in public, they seem like a viable all-day outfit. But, sitting in pajamas encourages me to relax — and it didn't take me long to realize that I was much more unproductive when I didn't get dressed in the morning.
Luckily, I still had my favorite pair of leggings to turn to instead and noticed that this slight change in my attire made a huge difference in my day.
I found the 90 Degree by Reflex tummy control leggings a couple years ago and initially purchased them because of the affordable price. They were under $25, making them much less costly than other leggings in my closet.
In addition to the price, I noticed they were extremely comfortable and soft thanks to the spandex- and nylon-blend material. Even after washing them, they continued to hold their shape and stretch. I never expected them to become one of my favorite pairs of leggings, but even after a couple of years, I still wear them on a regular basis.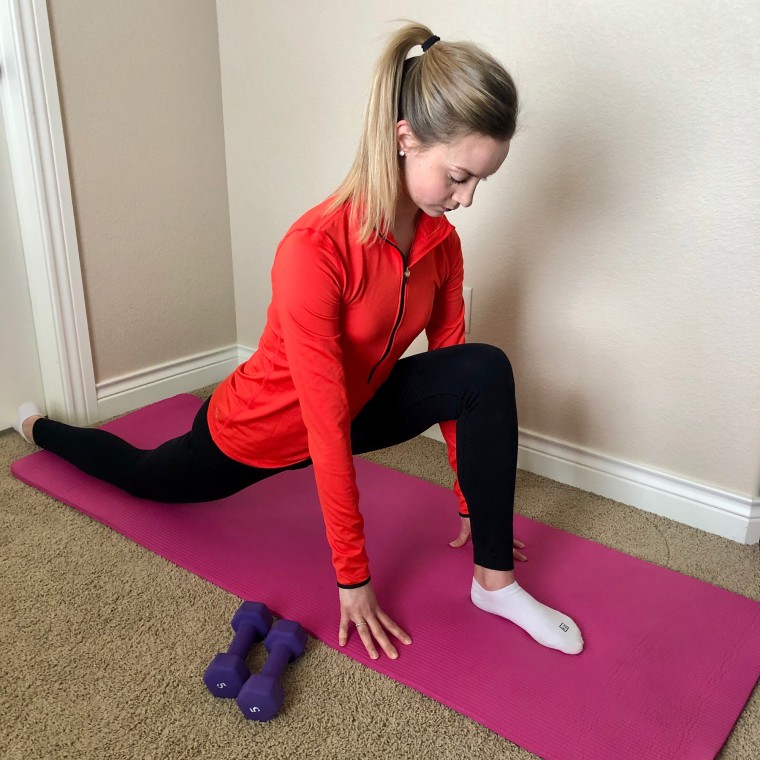 Whether I'm taking a break to go on a walk outside or I'm doing chores around the house, I can count on these pants to stay in place and keep me comfortable in any situation. They're soft enough for lounging but polished enough to be a go-to piece for running errands. And on the occasion that I can get in a quick workout in my basement, I find them to be stretchy enough to allow me full range of motion. And I love that they're moisture-wicking as well.
Amazon customers agree that they're ideal no matter what your daily schedule entails — and they last.
"These leggings are perfect. I've had them for three years, the quality is very good. No tears and they still look new," said one five-star reviewer. "I have the black and they are not see through. Finally going to order another pair. Good for working out or just lounging too!"
Though I didn't buy the leggings specifically for the tummy control aspect, many buyers rave about their ability to shape their figure comfortably.
"Instead of showing all the flaws in my legs, it instead complements them. They are high rise, about at the belly button, and keep my tummy and sides in, making me look and feel slimmer," explained another satisfied buyer.
If you want to add some color to your wardrobe, these leggings are available in 44 different shades, ranging from bold pops of color to subtle neutrals. I prefer the black shade, but there are plenty of people who purchased multiple colors.
After buying them in black, one buyer ordered more because of the affordability and shaping component. "I ordered them in three more colors: tainted rose, twilight mauve, and dutch blue. It's hard to find leggings that are squat proof, thick, lined, durable, cute, and that don't lose stretch over time. I love these because they're all those things and more."
I can't say I disagree.