A couple of years ago, I took my bi-weekly trip to Walmart to stock up on pantry goods and discounted home essentials. Instead of sticking to my list of necessities, I wandered to the store in an attempt to find unique, hidden gems buried in the aisles.
During that particular trip, I walked out of the store with a pair of jeggings that completely altered my wardrobe for the better.
I've purchased my fair share of jeggings, but I never found a pair that was brag-worthy until discovering the Time and Tru jeggings at Walmart.
The Tim and True jeggings come in 24 colors from traditional to vibrant and are available in sizes XS-XXL. The sheer variety is enough to elicit some attention, but the $13 price tag is what hooks even the most skeptical of shoppers. And if you think $13 is wallet-friendly enough, they happen to be $1 (yes, $1) right now, just in time for the holiday gifting season and wintry weather. And trust me, a deal this good will not last!
These pants have undoubtedly made dressing for any occasion a simple and comfortable task. Here's why I love them so much, I bought six different pairs! (You'll want to stock up while they're still on sale for just $1!)
They're a versatile wardrobe staple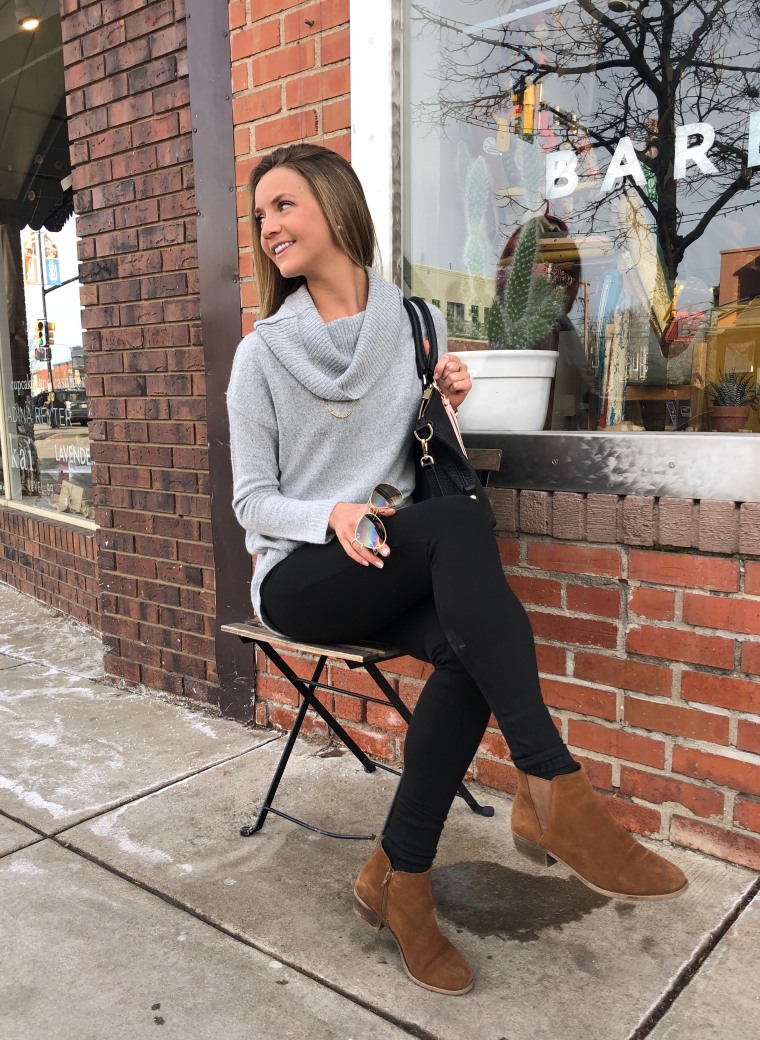 I mentioned that these jeggings are a staple in my current wardrobe and I'm not exaggerating. Since I discovered them, I've purchased a total of six pairs in black soot, dark denim, medium denim and black denim.
I limited my buys to the more traditional colors, but Time and Tru also features some colors that are perfect for winter including a vibrant red (Red Rover), and a striking blue called Royal Spice.
These comfy jeggings come in handy, especially when I want to stay indoors. The black ones can go straight from the couch to the office if you pair them with a chic blouse and blazer, while the medium denim style is ideal for tailgates, family game nights or relaxing.
No matter the color, they are exceptionally versatile and I find them to be appropriate for casual and professional events alike.
They look like real jeans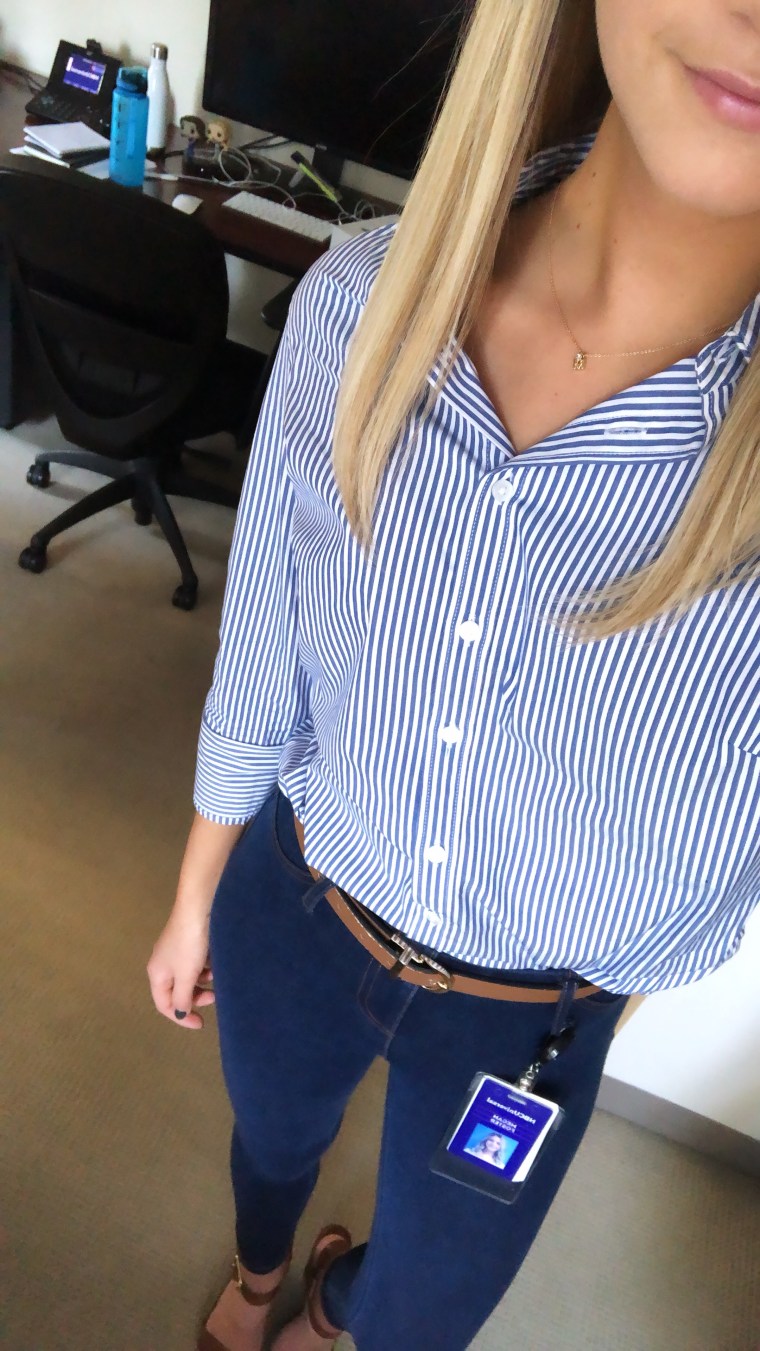 Unlike other jeggings I've owned, these ones actuallyhave a jean-like texture that mirrors the outward appearance of denim. To my surprise, they still deliver a comfortable stretch similar to one you'd feel with leggings.
Comfort and texture aside, my absolute favorite thing about these pants is that they have belt loops. It's difficult to find a good pair of jeggings that work with a belt — and these have the unique detail that makes accessorizing easy.
Other shoppers love them, too
I'm not the only one who has come to rely on these trusty pants. They currently have over 1,000 five-star reviews on Walmart's website and boast a 4.5-star rating.
"These are terrific jeggings for everyday and casual dress. They come in a wide range of colors, fit great and hold up well. And the price is terrific," said one buyer.
Another talked about the overall silhouette of the style.
"The stretch fabric is perfect for me. I like that they are heavier than tights and look more like regular pants while being streamlined and slim looking."
The budget-friendly price tag, sheer comfort and versatility have culminated into what some buyers are calling the "Holy Grail of Jeggings," and my book, the Time and Tru jeggings are unmatched.
Interested in two-day and next-day delivery on items shipped by Walmart (no minimum required)? Read one real mom's experience with Walmart+ and how its grocery delivery, fuel discounts and mobile scan-and-go shopping saved her road trip.