I probably shouldn't admit this, but I'm not the biggest fan of sunscreen. With an Italian background, I grew up with fairly olive skin and rarely ever dealt with sunburns. But as I've gotten older, I've started educating myself on the importance of protecting my skin — especially when it comes to skin cancer. One of the best (and most obvious) ways to protect your skin from harmful UV rays is by incorporating SPF into your daily routine.
For the last few months, I have been trying out a variety of facial sunscreens with mixed results. However, after discovering the Sun Bum SPF 50 Face Sunscreen, my search for the perfect formula is finally over!
I first came across Sun Bum when my sister started raving about anything and everything the brand makes. She's a fan of the Sun Bum SPF 30 Spray and Sun Bum Lip Balm, but I wanted to give the SPF 50 face sunscreen a try.
Before using this product, I would usually just use whatever happened to be nearby when my friends or family would nag me about applying sunblock. These days, I always start my morning routine by applying this sunscreen lotion onto my face — and I actually look forward to it!
For starters, the formula is fragrance-free and extremely lightweight. It glides on effortlessly and is easy to wear underneath my makeup and daily moisturizer. Better yet, its fast-absorbing consistency never leaves behind a white cast on my skin.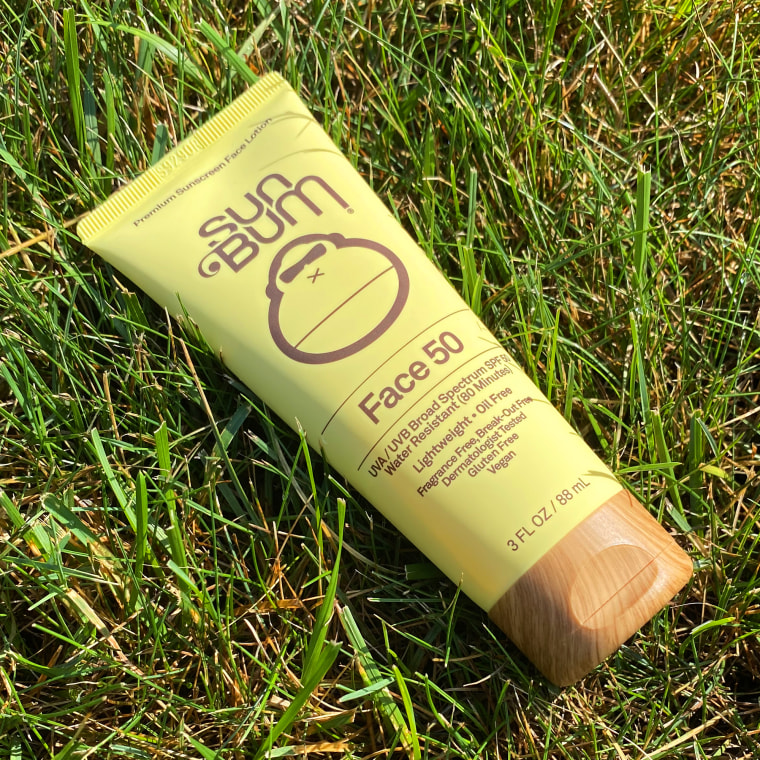 Another added bonus is that it's oil-free and doesn't break me out. When I finally cleared my skin with my new favorite face wash, I didn't want to reverse all of the progress I made with an oily sunscreen that would clog my pores. Fortunately, this has never caused me any irritation and the water-resistant formula doesn't burn my eyes when I inevitably sweat in the summer heat.
While the aesthetically pleasing tube seems small at just 3 ounces, this product will last you a surprisingly long time since a little goes a long way!
For more recommendations, check out:
To discover more deals, shopping tips and budget-friendly product recommendations, download the new TODAY app and subscribe to our Stuff We Love newsletter!