A cozy top and some breathable bottoms are the key to getting through the day — no matter what the season. And when you're a busy mom who runs her own business, anything you can wear to be comfortable while also looking stylish is a plus.
I ordered the Satina High-Waisted Leggings while looking for affordable and easily-interchangeable pants options. I noticed they were one of the retailer's bestselling pair of leggings, plus they come with more than 63,000 verified five-star ratings. So, I figured there must be something great about them.
In addition to the high praise they were receiving from shoppers, at less than $20 a pair, the price was just right, too. It turns out, you can snag a quality pair of leggings without breaking the bank.
They're made from a super-soft fabric
When I took them out of the package, I couldn't believe how soft they were. Then I put them on...
Truly, these are one of the single most comfortable things I have ever put on my body. I wanted to put them on and never take them off!
Many reviewers agree with me and several even described them as "buttery soft."
The manufacturer says they're made from "peachskin" — a smooth and stretchy fabric that is 92% polyester and 8% spandex (according to the tag). It's also designed to be sweat-wicking, so go ahead and wear them to your next workout!
The manufacturer recommends hand-washing in cold water and hang-drying the leggings, but I've put them through the gentle cycle and set them out to air dry, and they came out just fine.
They fit a wide range of sizes
The leggings also come in just two sizes: One for those who wear a Small to Large (which is listed as One Size) and one for those who wear an XL to XXXL (which the brand lists as One Size Plus). I usually wear a Small or Medium, so the first option worked great for me.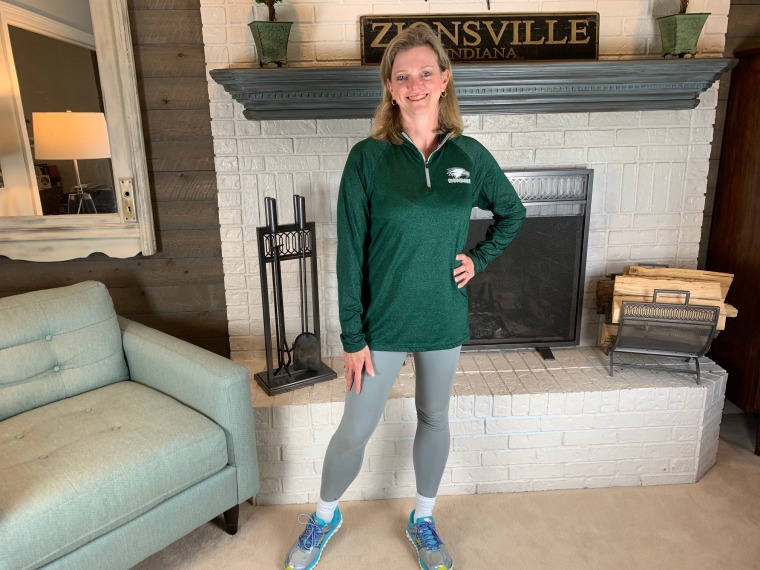 They're high-waisted, which I personally don't like, but you can easily fold down the waistband to make it half the size. But when un-folded, it does help to cover "muffin tops" and creates the look of an elongated torso.
They come in a ton of colors
You don't have to worry about a limited number of options — the leggings come in over 25 different colors. I picked gray to start, because I thought that would be the most versatile with my wardrobe, but pretty quickly bought another pair in navy to go with my athletic gear.
Other color choices include bright options like Neon Coral, Fuchsia and Lavender, or more neutral tones like Brown, Charcoal and Tan.
They're really versatile
I love how easily these leggings can be dressed up or down. I wore them with my favorite loose cardigan on a date night with my husband, but also found they worked equally as well with more casual gear. I'm even looking forward to wearing them in the winter with my favorite fleece.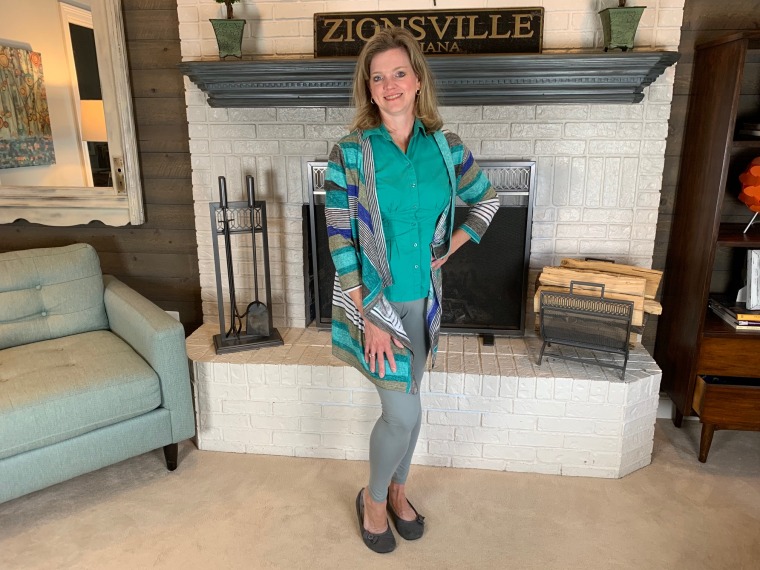 And, don't tell anyone, but I may have even slept in them because they were so soft!
They'd make a great gift
Take it from one shopper who gave her Satina leggings a near-perfect five-star review.
"I've never felt anything like it," the verified reviewer wrote. "I just can't wait until the holidays because all of my girlfriends will be getting these printed leggings for Christmas."
For $13, I might just do the same!
If you find full-length leggings to be too hot for summer, some of the brand's other top-rated styles are just as stylish. Just don't forget to use the SATINATODAY code at checkout to snag the 15% discount.
A more breathable option for summer, these capri-length leggings can be paired with a breezy top and sneakers for errand runs. They also come in just two sizes and a range of color options.
The only thing better than a pair of leggings? Leggings with pockets, of course. This pair is made from the same peachskin fabric and one reviewer wrote that the pockets are deep enough to hold their phone.
Into the flared leggings trend? The brand's palazzo pants mimic the style, but go way beyond the classic black color. From retro stripes to bold floral prints, you can sport a number of looks that are also made with the same soft fabric that reviewers love.