Look, I don't have perfect teeth. They're not perfectly straight, nor blindingly white. But at least they're squeaky clean.
Why? Because my electric toothbrush — the Philips Sonicare Essence — cleans so well it deserves its own plaque. (Yes, that was a tooth pun.)
I got the gadget for Christmas, and it's still one of the best gifts I've received. It has over 6,700 overwhelmingly positive reviews on Amazon and other retailers and is on sale for around $20.
When we release our Black Friday shopping guides, we make sure all prices are current. But, prices change frequently (hopefully they get lower!), so there's a chance the prices are now different than what you see below. You can shop all the best Black Friday 2019 deals here.
It doesn't boast many fancy features, making it budget-friendly, but it's still a fantastic toothbrush.
Sonic vibration cleans teeth on its own
There's no need to vigorously brush back and forth. The toothbrush creates a strong vibration, capable of whisking away plaque without making gums bleed.
The timer helps me brush longer
To me, two minutes seems like a long time, but that's how long the American Dental Association recommends people brush their teeth.
The Sonicare Essence has a built-in two-minute timer that activates each time I turn it on. So I brush until it automatically shuts off.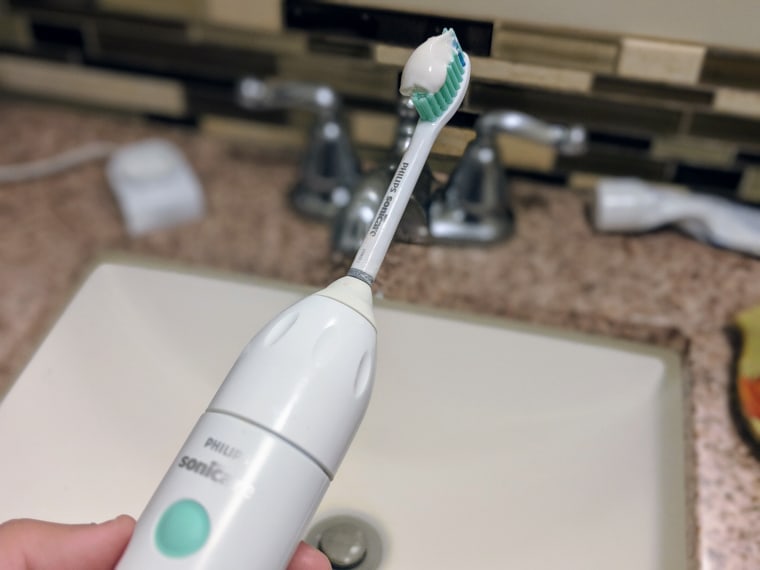 It's a good balance between price and quality
I've been using electric toothbrushes for a while. About two years ago, I read that harsh brushing could injure gums (yikes). Then, one day, my gums bled as I tried to remove the gunk behind my teeth.
My traditional toothbrush had to go.
At first, I settled on a $5 Oral B toothbrush, which gave out after a few months of use.
Then, I got a $100 Colgate Smart toothbrush as a gift. I used it for a few months. But I wasn't a huge fan of the brush shape; it never seemed to clean thoroughly and the smart tech kind of freaked me out.
The Sonicare Essence — a $25 toothbrush from the same line as the $200 DiamondClean — is better than both the $5 Oral B and $100 Colgate brushes.
Bottom line: Is it worth it?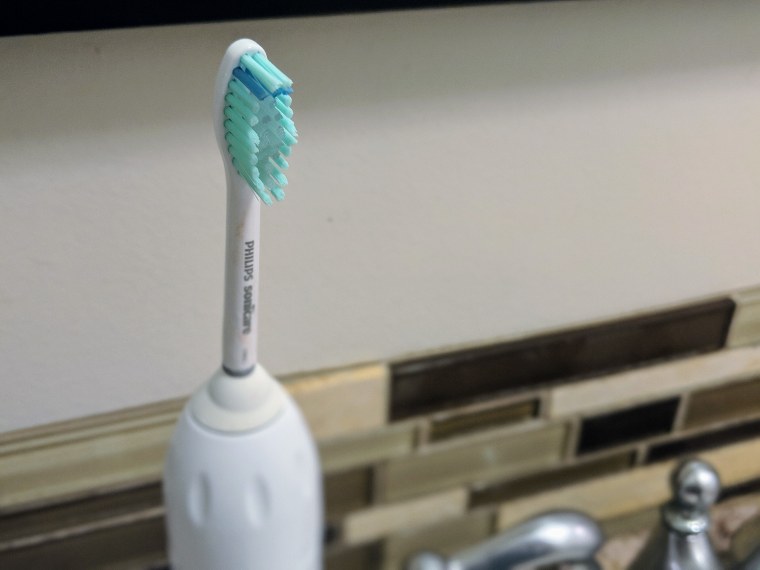 When my Sonicare Essence dies (it hasn't yet), I'll buy another Sonicare toothbrush.
If you just want a basic electric toothbrush that thoroughly cleans your teeth, this is the way to go.
It features a traditionally shaped brush head, a tilted design to make it easy to reach back molars, a two-week battery life and a strong sonic vibration.
For more Black Friday deals, check out:
To discover more deals, shopping tips and budget-friendly product recommendations, download the new TODAY app and subscribe to our Stuff We Love newsletter!