As anyone who loves to shop can attest, July was a month for the books.
The mid-summer season always brings the heat — in terms of huge sales from major retailers, that is. Prime Day in particular brought massive savings, and Shop TODAY readers stocked up accordingly. Our carts were full of award-winning summer beauty buys, smart gadgets, tech deals and kitchen staples, plus outdoor essentials to stay cool and bug-free for the rest of the season.
Keep scrolling to see everything that made the Shop TODAY readers' bestsellers list last month.
Shop TODAY Bestsellers in July 2023
Make any beach day, park picnic, poolside playtime or other summer adventure more entertaining with this set of waterproof playing cards that won't get ruined by the elements.
Did you know you should be cleaning your washing machine regularly to fight odors and prevent buildup? If this is news to you, don't fret — snag a box of these cleaning pouches, which claim to do all the work for you, and throw one in on its own about once a month.
According to the brand, this stain treatment can be used on fresh or dried messes and claims to do the trick on the gamut of stain culprits, including coffee and even blood.
The Shop TODAY team are proponents of the "ABC" — which stands for "always be charging" — mentality. This charger claims to be super speedy when charging our always-dying devices and comes in a pack of two.
While KitchenAid may be best known for its beloved stand mixer, shoppers also had their eyes on the brand's other kitchen must-haves last month. We saw these trusty pot holders, which are currently marked down to just $11, finding their way into our readers' carts.
Add this multi-port charger and surge protector to your cart and join the leagues of Shop TODAY readers keeping all of their devices fully powered and ready for action.
According to the brand, this hair treatment can lock in moisture, balance oil production and even act as an eczema treatment.
Mosquitos can be a real buzzkill. Keep bugs and bites at bay — without having to douse yourself in sprayable insect-repellent — with these nifty peel-and-stick, citronella-infused mosquito patches.
This grilling and cooking must-have was on major deal during Prime Day, and we're happy to report it's still on sale in select colors.
The hottest days of summer are here, so it's a perfect time to grab one of these hands-free neck fans at 50% off.
One Shop TODAY contributor tried this neck light, and it ended up being an essential part of her nightly routine. Now she can read after hours without disturbing her spouse! The gadget is lightweight, easy to use and on sale right now.
This Shop TODAY favorite found its way into our carts again last month. According to the brand, the mask delivers moisture and antioxidants while you sleep so you wake up with a softer pout.
As the name suggests, this nourishing styling cream claims to work its magic in just one minute. This bestseller is designed to be applied to dry hair to breathe new life into your strands and smooth things out — sans greasy buildup.
If you're looking for a wax-free frizz fighter, you'll want to grab the bestselling Dream Coat Spray. The anti-frizz formula is said to act like a raincoat for your hair, to keep it protected from humidity and frizz. The brand also just launched an extra-strength version for even the most brutal of summer days.
"Don't sleep on the IT Cosmetics Superhero Mascara!" advises Shop TODAY Editorial Director Adrianna Brach. Listen to this beauty editor veteran and add it to your cart for super long, super black lashes.
Breakfast is (arguably) the most important meal of the day, so make sure you have the right cooking tools to make it extra tasty. With this gadget, you can make egg bites quick and easy to enjoy at home or on the go.
Bye-bye, dark circles. This brightening balm promises to instantly brighten, hydrate and de-puff the under-eye area with just one swipe.
Amazon's budget-friendly streaming stick made waves last month. Lucky for you, it's still in stock — and the price tag is under $40.
This is a Shop TODAY Beauty Awards-winner, and it's easy to understand why — it's not every day you find a single serum that has four incredible skin care benefits. According to the brand, this treatment's formula can clarify, exfoliate, brighten and plump your complexion.
Who doesn't want whiter teeth? As over 60,000 perfect, five-star ratings can attest, these whitening strips do the trick. While this kit is always finding its way onto Amazon's bestsellers list, last month it rounded out our readers' version, too.
Has your product been featured?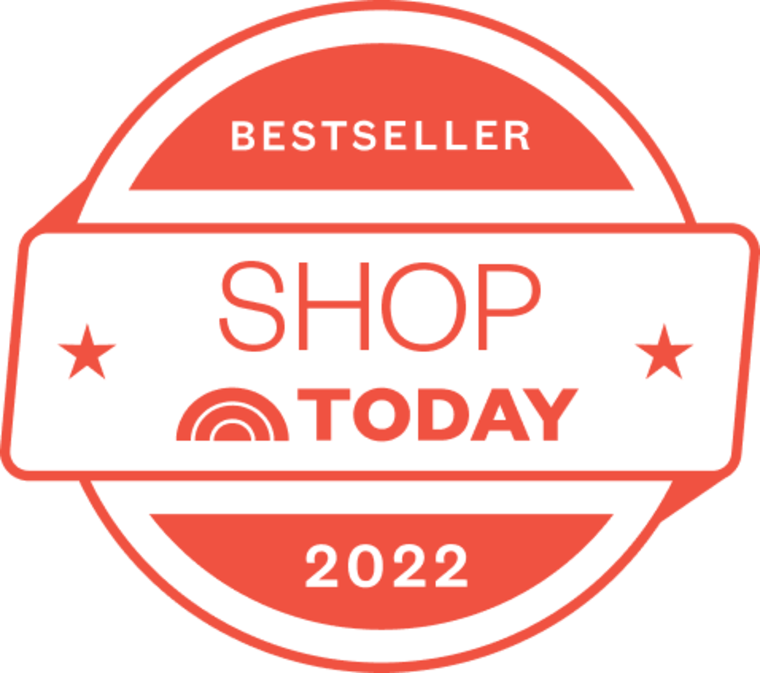 Shop TODAY works hard to pick the best products to share with our readers and viewers. We may license our logo to brands or products that were bestsellers, editors' picks or otherwise seen on Shop TODAY. Click here if you're interested in licensing your inclusion in Shop TODAY content or learn more from our licensing partner, Wrights Media.