As a writer, I do a lot of my work at night in bed, when everyone in the house is asleep and the hundreds of emails that flood my inbox have slowed to a halt (as I write this now, it's 12:45 AM). The problem? My husband likes to go to bed early, and needless to day, it's hard for him to snooze when someone nearby is awake with the lights on.
How hard, you ask? Well, this past Christmas, I found a clip-on book light in my stocking, a gift from my sleep-deprived spouse. As much as I hoped it would work, I found it awkward to use, having to re-clip the light every time I turned a page. (I once tried attaching it to a baseball cap on my head, but it never felt secure and didn't provide enough direct light.) But then my editor suggested a rechargeable reading light that has led to a truce in our bedroom. Plus, it's on sale for almost 40% off during Prime Day, a sale event created by Amazon.
The Glocusent LED Neck Light is one of those gadgets that makes you scratch your head and wonder why someone didn't think of it before. Its simple design and easy-to-use features are a win-win; you simply slip the U-shaped device around your neck and reach for the on/off power buttons at the end of each arm (each light works independently). These two buttons control brightness, of which there are three levels, so you can easily customize your lighting. There's another button on the back of the neck that controls the bulb's color temperatures: orange/amber, warm white and a cool white.
The bendable rubber arms make it easy to direct and focus the lights where needed. They can go up or down, wide or narrow, so you can easily prevent disturbing the person sleeping next to you. At 4.5 ounces, its lightweight design makes you forget it's on your neck, and the 30-minute auto-off timer makes it so you don't have to worry about falling asleep with it on. This light also gets points for not being hot against the skin, no matter how high it's set.
Once you've opened the box, you'll need to charge the device by plugging the USB-C cable into an outlet and waiting for the red charging light to turn green. (One thing to note is that it doesn't come with an outlet cord, so you'll have to charge it via a computer or plug it into an adapter in the wall.) How long the charge lasts will depend on how much you use it; the manufacturer notes it can last up to 80 hours at the dimmest level when used for 30 minutes a day.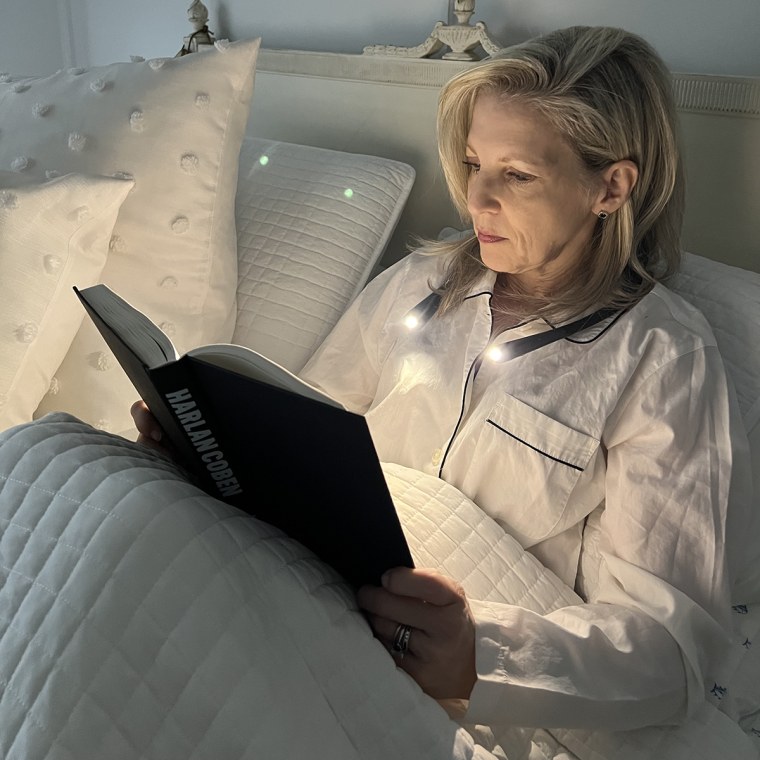 Because this light is ideal for any low-light situation, I often find myself using it outside of my bedroom. Either my husband or I will throw it around our neck when we walk our dog at night or even when we're grilling in the dark. We love that it leaves our hands free to pick up after our pup or to flip whatever's on the grill. We also live in a suburb that loses power a lot during storms, so I'm guessing this will come in handy the next time the lights go out.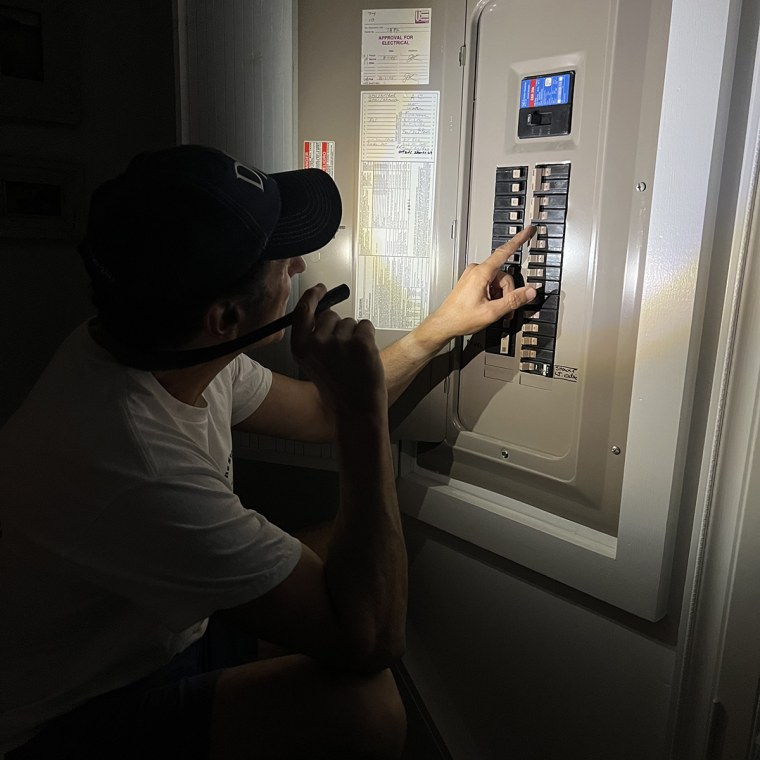 The affordable price tag makes it a great gift for anyone, and it even comes to multiple colors. I bought one for my mother-in-law so she can use it while knitting or doing her crossword puzzles, and another as a birthday present for a friend who likes to journal in bed at night. I just vacationed in Europe and this made for a great travel companion, especially when everyone on my overnight plane was asleep and the night owl in me wanted to read. And since it's also lightweight and bendable, it's also easy to store.
The light comes with a generous 18-month warranty, plus you'll have 30 days to return it if you don't love it (doubt that!). Bottom line: This low-cost, hands-free, super affordable reading light will put your clunky flashlight to rest and change the way you look at things in the dark.