Unplugging and spending time in the great outdoors is good for the soul. However, all it takes to ruin a solid camping trip is to arrive and realize you're lacking the right gear. Whether you forgot to pack enough water or didn't buy a warm enough sleeping bag, you'll likely have learned your lesson quickly.
While our team is based in one of the biggest metropolitan areas in the world (New York City!), many of our reviewers escape upstate any chance they get for some tranquility and fresh mountain air. Thus, giving us the knowledge about surviving and thriving in the great outdoors.
Scroll down to check out our camping gear winners and must-haves essentials that you'll definitely want to pack for your next outdoor adventure.
Winners of the 2023 Shop TODAY Travel Gear Awards
Award: Best gear organizer | Category: Camping gear
Keep all of your outdoor gear organized with this trusty pack from the one and only Patagonia. Constructed with 100% recycled material, the zip-opening design provides easy access to the main compartment, which is divided equally with zippered mesh pockets. Ironically, SEO editorial assistant Sierra Hoeger noted, "I think it lives up to the 'black hole' name as I was able to fit more than I guessed into this cube! Plus, it fit into my carry-on well without needing to sacrifice much space for it."
Award: Best travel mug | Category: Camping gear
No matter if you're in the middle of the forest or running to the office, you'll never be without hot coffee again. Our team can't get enough of their Stanley tumblers so we couldn't wait to test the French press, and spoiler alert; our reviewers absolutely loved it. Between comments like "it was so handy," "easy to use" and "kept my coffee hot all day," it's safe to say this mug fueled our teams Stanley cup (and coffee!) addictions even further.
Award: Best water cube | Category: Camping gear
Holding over five gallons of water, this reusable, foldable water cube from GSIOutdoors can help you beat dehydration. This product is a must-have if you're in an area without accessible fresh water. You can also easily use this to wash your dishes after a home-made campfire dinner. Coming in at just $12, go ahead and save yourself the trouble of remembering to bring plastic water bottles.
Award: Best budget sleeping bag | Category: Camping gear
Established over 120 years ago, Coleman is a staple brand for those with and without outdoor experience. Making high-quality products for customers with a low-budget, we are super excited to share that this sleeping bag lived up to that reputation per our reviewers. " Stay warm and cozy in temperatures as low as 20°. Better yet, partnership editor Lauren Witonsky noted how cushioned the bag was and even said, "you could get away without a sleeping pad if it was warm enough outside/in the tent."
Award: Best splurge sleeping bag | Category: Camping gear
Meant to keep you warm in temperatures as low as 20°, use this sleeping bag when truly soaking in the outdoors, whether you're car camping or sleeping under the stars. With polyester as its main fabric, this sleeping bag is stain-resistant, easy to clean and includes strings to cinch areas like the hood to trap warmth in. Weighing in at either three or four pounds depending on the version you choose, this might be the heaviest item on your back. However, thanks to the included zipper pouches, it can also serve as extra storage for minuscule items.
Award: Best overall hiking backpack | Category: Camping gear
Storage space is no issue when it comes to this hiking backpack, with a sleeping bag compartment included among the number of pockets. Shop TODAY commerce editor Julie Ricevuto used this on a recent hike in the Grand Canyon, and noted that the padded straps felt "comfortable for up to eight of the 11 mile hike." With an included rain cover and a durable canvas exterior, this pack is ready to face all the elements.
Award: Best splurge hiking backpack | Category: Camping gear
TODAY commerce photo editor Vivian Le used this bag while on a day trip from New York to New Jersey (an urban hike, if you will!) This bag carried all of the essentials and then some thanks to the number of pockets, but she noted that the most desired feature was how breathable this pack felt on her back. "As someone who gets super sweaty when they are on-the-go, I really appreciated this mesh feature that allowed my back to breathe," she said.
Award: Best hiking pants | Category: Camping gear
Add some heavy duty fabrics to your next hike with these pants, which feature Outdoor Voices' trademarked durable RecTrek fabric, crafted with nylon and elastane. Not only do these pants include a number of pockets, but they also conveniently zip off, should you want to take a mid-hike dip in a waterfall like associate social media editor Dani Musacchio did.
While these pants prove to be a splurge purchase, Musacchio doesn't regret it one bit. "I receive so many compliments on these pants whenever I wear them on hikes," she said. "People have literally stopped me on the mountain to ask where I got my pants from. Who doesn't love receiving compliments?"
Award: Best rain jacket | Category: Camping gear
You can't control the weather but you can control if you're prepared or not for inclement weather. It's always smart to have a rain coat tucked away in your backpack and this Quince is the best of the best. Photo editor Kara Birnbaum said, "I really love this raincoat. It felt so nicely made and light on my body and I just knew I wanted to take good care of it. For functionality I found that the hood didn't dip over my eyes like a lot of hooded jackets do and it also did it's main job of keeping me dry!"
Award: Best light-weight jacket | Category: Camping gear
This zip-up has been dubbed a "good everyday jacket" by NBC News Select commerce operations senior associate Donna Pilikyan, due to its lightweight structure and material. Made with a polyester spandex blend, this jacket is both stretchy and comfortable, making it perfect to tie around your waist or pull on when cold in the airport. Pilikyan also enjoys how it has thumbholes, further securing it when she doesn't have it zipped up. "I am very excited to wear this when I visit family in Florida because I think this jacket would also be very useful in warmer weather," she said.
Award: Best overall hiking shoes | Category: Camping gear
If you've ever been on a backpacking trip or long hike, then you know how your shoes will make or break your trip. If your shoes are too loose, you'll allow dirt, rocks and other particles inside but if they're too tight, you'll soon get painful blisters. Thankfully, Merrell cracked the code on designing a hiking boot that is breathable, extremely comfortable for long periods of time and even environmentally friendly. Our reviewers raved about these shoes and a few even wore them around the office.
"I LOVED that I didn't have to break them in. I wore them with long and short socks and neither caused me to have a blister or any irritation that I sometimes get with footwear. I was able to put them on and get going immediately which RARELY happens with any shoe," said editor Vivien Moon.
Has your product been featured?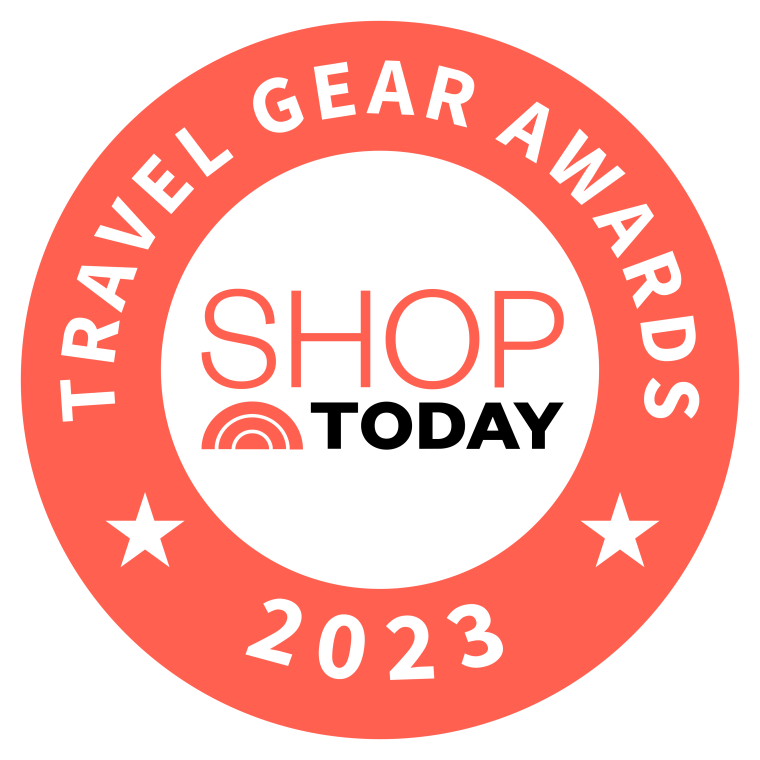 Shop TODAY is editorially independent and our team of editors and writers work hard to pick the best products to share with our readers and viewers. We may license our logo to brands or products that have been featured on Shop TODAY. Click here if you're interested in licensing your inclusion in Shop TODAY content or to learn more from our licensing partner, Wrights Media.