If you've been looking to start a low-impact but efficient fitness routine, a rowing machine would make a great addition to your home gym. Rowing is a well-rounded cardiovascular workout, which means it's also efficient and can be fit into any schedule.
"Rowing is a great option for someone looking for a full-body, at-home workout who wants cardio mixed with strength," says personal trainer Stephanie Mansour. Unlike a stationary bike, which provides cardio without resistance, a rowing machine combines the two for an effective workout.
Just how effective? Rowing helps strengthen muscles, increase lung capacity, regulate heart rate and blood pressure, keep joints mobile, and support proper posture. "The [rowing] motion is great for loosening up the hips and [combatting] the at-home work posture. Rowing forces you to recruit the upper back and posture muscles," Mansour explains.
To start hitting those goals or simply reinvent your at-home workout routine, we narrowed down the best at-home rowing machines in several price categories, based on hours of research and expert interviews. Starting at under $200, there's sure to be a pick that fits your home, lifestyle and budget.
Keep scrolling to get our top shopping tips or use the links below to navigate.
What to look for | TODAY Wellness Award winners | Best under $200 | Best under $350 | Best under $500 | FAQs | How we chose
What to look for in an affordable rowing machine
Type
There are four main types of rowers to choose from, based on how each machine provides resistance. What type of rower you choose will depend on your budget and personal preference.
Hydraulic rowers use a piston system that is cost- and space-efficient, but note that it doesn't allow for a smooth, natural rowing motion.
Flywheel rowers use wind resistance that can be easily adjusted by simply pulling harder. These rowers provide a continuous and natural rowing stroke.
Magnet rowers use a magnetic brake system and produce very little friction, so they are very quiet.
Water rowers use a water tank and the effects of drag to produce resistance. These rowers are generally on the higher-cost end of rowing machines.
Resistance levels and programmed workouts
Look for a rowing machine that provides multiple resistance levels for a range of exercise options. The more resistance levels you have, the more you can scale your workouts up or down for your fitness needs. Also, consider the ease of changing resistance levels during the workout.
In addition to resistance levels, look for a machine with pre-programmed workouts if that's something you think will help you. Some machines even connect to an app that allows you to livestream workouts.
Workout tracking
Consider what stats you want to track during your workouts and look for machines that do that for you easily. Some machines come with built-in touchscreens or push button monitors that can track and cycle through stats such as calories burned, distance, time and stroke volume. Some rowing machines will also track 500-meter split times. Also, consider where on the machine the monitor is located and if it's easy to see during your workout.
Sturdiness
Look for a rowing machine that has at least a 250-pound weight capacity, as well as non-slip legs that provide a wide base of support. Your rowing machine shouldn't wobble or shake while in use and should have a smooth motion for the handles and seat.
Storage and portability
If you have limited space or need to be able to move your rowing machine from room to room, look for machines with wheels for movability, as well as ones that fold up or stand upright for storage.
Start TODAY x Shop TODAY Wellness Awards: Best rowing machines of 2023
Award: Best Budget Rower
Type: Magnetic | Dimensions: 89 x 18.9 x 23.6 in. | Weight: 60.9 lbs | Display type: Digital
This upgraded version of Sunny's basic rowing machine provides an even better workout experience if you're open to spending a little more money. It has an LCD console that tracks your time and calories, as well as eight levels of magnetic resistance.
The 48-inch slide rail is extra-long to accommodate exercisers of all heights, and the flat pulley line provides a smooth rowing movement using a natural range of motion. This rower has wheels to help you move it around, and it can be folded for storage.
Award: Best Overall Rower
Type: Water | Dimensions: 22 x 80.7 x 33 in. | Weight: 82.7 lbs. | Display type: Digital
This water rower has six resistance levels and creates a pleasing water sound as you exercise. Resistance levels are determined by the amount of water in the tank.
This machine has a maximum weight capacity of 300 pounds and can comfortably fit users up to 6-foot-1. It has seven programmed workouts included and can be stood up on its end to be easily stored out of the way when you're not using it.
Affordable rowing machines under $200
Type: Hydraulic | Dimensions: 20 x 54 x 23 in. | Weight: 20.9 lbs | Display type: Digital
This is the most affordable rower on our list, and we can confirm it's well worth the purchase. This compact machine uses 12 levels of hydraulic resistance to create a quiet yet strong, effective conditioning row. Shoppers love it, too — it has more than 11,000 verified five-star ratings on Amazon.
This rowing machine has a digital monitor to track your workout progress and at just under 20 pounds, it can be moved easily from room to room or in and out of storage, and it has a small footprint.
Type: Hydraulic | Dimensions: 28.7 x 52.2 x 11.8 in. | Weight: 35.8 lbs. | Display type: Digital
This rower gives you the most bang for your buck: It costs under $180, but it has a dozen levels of resistance and holds up to 350 pounds (100 pounds more than some of the other options on our list).
The hydraulic resistance provides a smooth motion and the handles have a full range of motion for upper body work. This sturdy machine weighs 35 pounds so it can be moved around if needed.
"The rower itself is a DREAM. It's WHISPER quiet and even on the first setting there's a fair amount of resistance," wrote one Amazon shopper who loved the quiet yet effective nature of this rower.
Type: Hydraulic | Dimensions: 56.5 x 23.5 x 19 in. | Weight: 29 lbs. | Display type: Digital
With five levels of resistance and an InTouch monitor to track your progress, you'll be seeing results in no time with Stamina's InMotion Rower. It's made from solid steel but weighs 29 pounds, so it's easy to store in an upright position to save space. It also includes an auto-shutoff feature that activates after four minutes of inactivity.
Type: Not stated | Dimensions: 59 x 17 x 17 in. | Weight: 23 lbs. | Display type: Digital
This rower provides a versatile workout option with four modes in one. The rowing mode is a typical style rowing workout; the inverted rowing mode allows you to row in a backwards motion; the gym mode and abdominal mode allow you to complete strength exercises, all for a full-body workout.
The machine has two tension levels for rowing mode and three adjustable angles for abdominal mode. It can be folded for easy storage. This machine has a weight capacity of 265 pounds, and its battery-powered display tracks time, count and calories.
Affordable rowing machines under $350
Type: Magnetic | Dimensions: 46.5 x 27 x 8.25 in. | Weight: 31.53 kilograms | Display type: LCD
You can't go wrong with the No. 1 bestselling rower on Amazon, especially when reviewers are giving it top marks in features like easy to use, maneuverability and noise level. Some features that caught our eyes are the ergonomic seat (said to provide a comfy workout experience) and the non-slip pedals (for a safer ride!).
Type: Hydraulic | Dimensions: 42.5 x 58.25 x 18.13 in. | Weight: 38 lbs. | Display type: Digital
This rowing machine is styled a bit differently from the others on our list: Its double-arm construction truly emulates the motion of rowing, and the handles are even padded with foam. Shoppers seem to love this style, with one verified Amazon buyer saying, "I have owned all three styles of rowing machines. This is by far the best."
It folds up to a compact, upright storage position and provides 12 levels of hydraulic resistance. The contoured seat moves on a ball-bearing system for smooth movement. This rower is supported by the müüv app, which provides guided coaching and personalized workouts.
Type: Magnetic | Dimensions: 21.5 x 88.5 x 21.5 in. | Weight: 63.5 lbs. | Display type: Digital
This is a pricier magnetic rowing option that's definitely worth the splurge. Fitness Reality engineered the rower's nylon belt to be super quiet, while the machine itself has 14 resistance levels. This pick is even compatible with the MyCloudFitness app, where you can track your progress over time. It also has an extra-long slide rail, folds up for storage and has a built-in tablet holder.
This rower has the added bonus of large footpads at the front to allow for additional exercises like bicep curls, front raises and upright rows for a complete strength and cardio workout.
Affordable rowing machines under $500
Type: Water | Dimensions: 22 x 80 x 34 in. | Weight: 91.9 lbs. | Display type: Digital
This rower from trusted brand Sunny Health & Fitness provides a smooth rowing motion using water and a hydroblade fan. It has built-in adjustable floor stabilizers to keep the rower sturdy, stable and level, which is especially important for a water rower.
The rower also has sweat-resistant handles and a cushioned seat, and it can be stored upright and out of the way when not in use. This machine is compatible with ANT+ heart rate technology, so it can transmit your pulse to the digital display.
Questions about rowing machines, answered by experts
What's the best way to use a rowing machine?
If you haven't used a rowing machine before, Mansour recommends starting every other day in order to give your muscles time to recover. "You can build up to five or six days a week; it just depends on the type of rowing you're going to do," she says.
For cardiovascular fitness, I (Jennifer) recommend working up to 30 minutes a day, five to six days a week; you can work up to this in 10 minute increments if you're just starting out. Take your time with this so that you don't get burned out. Consistency is key.
Interval workouts are an efficient way to exercise and can also be done easily with a rowing machine. Many rowing machines allow you to adjust the resistance by simply stroking faster or harder so you can change the intensity quickly for timed intervals. Some machines even come with pre-programmed interval workouts to keep things interesting.
"Whether your goal is weight loss or better fitness, I don't care if you exercise in the morning or if you exercise at night. It's whatever works best for your schedule," Mansour notes. "If you notice working out later in the day ramps you up too much, try to move your workout earlier in the day."
When can I expect to see results with a rowing machine?
A rowing machine is one of the few cardiovascular exercises that requires a full-body effort, so you will see body changes quickly if you exercise regularly. You'll notice more muscular strength and definition within a few weeks. You should also start feeling less winded and more mobile and flexible.
Mansour says to give yourself three weeks of consistent rowing to start seeing results. "If you're seeing results in three weeks, then keep going. If not, amp it up or try assessing your diet or exercise."
Is rowing better than other forms of cardiovascular exercise?
Since rowing activates so many muscle groups, it works more of the body than many other forms of cardiovascular exercise so you can burn more calories with rowing. Rowing is also low-impact compared with something like running, so it's a safe form of exercise if you have joint concerns or are recovering from an injury.
Rowing is also a good option for anyone that may struggle with balance issues, since it's a seated exercise and provides more support than balancing on a treadmill or elliptical machine.
How long should I row if I'm a beginner?
If you're a beginner with a rowing machine, first take the time to make sure you know how to properly execute a rowing stroke. This will help you avoid injury and get the most benefit from your rowing machine workout. Don't worry about speed when you're first starting; focus on form and creating a good rhythm.
I recommend rowing for 250 to 500 meters, rest for 30 seconds to one minute, then repeat the same distance. Repeat the cycle three to five times and then cool down. Do this every other day to start and, as you get more comfortable and proficient, add more distance and time to your workout.
How we chose the best affordable rowing machines
I (Jennifer) used my own expertise as a certified exercise physiologist, as well as insights from other fitness professionals (including trainer Stephanie Mansour) to look for machines from trusted brands that provide good value.
I also looked for machines with a variety of resistance levels, a smooth rowing motion and easy methods for tracking your workout progress. The Shop TODAY team also considered sturdiness, weight capacity, ease of assembly, and ease of storage and portability. Finally, we looked to brands with good track records and pored through product details, customer reviews and frequently asked questions about each product.
Has your product been featured?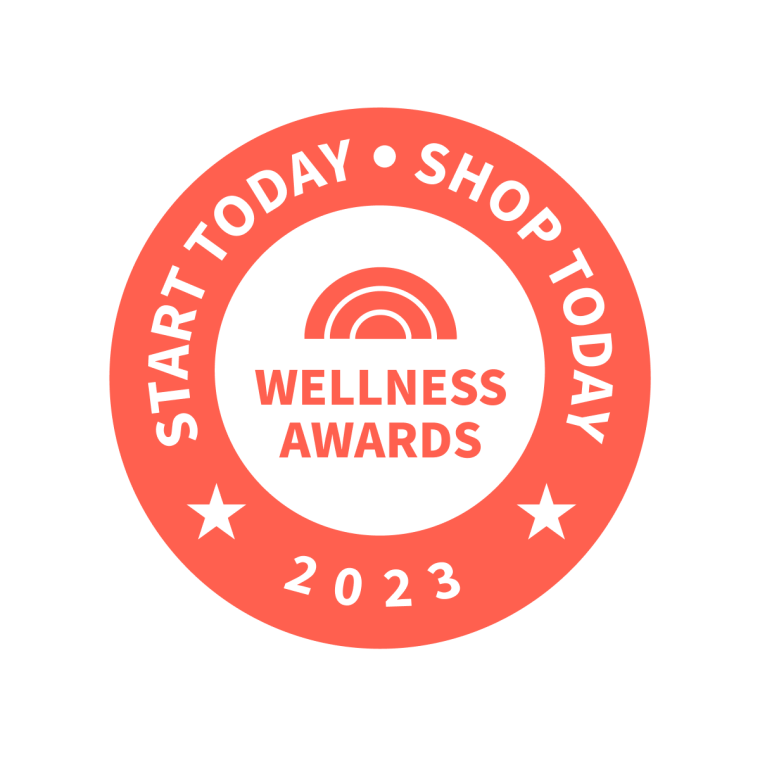 Start TODAY is the destination and community to help you become a healthier, happier and better you. Powered by community, expert health advice, walking challenges, fitness routines, nutrition guides, meal plans and mindfulness techniques, Start TODAY gives you the tools to be the best version of yourself! Learn more.
Shop TODAY covers all things shopping, from expert-approved recommendations to online deals and sales, your favorite TODAY segments and streaming shows, gift guides for everyone in your life and much more. As shopping enthusiasts, we seek out what's new and great in style, beauty, home, tech and more to empower our audience to find products that will make their lives rewarding, easier and more fun. Learn more.