The death of Matthew Perry continues to reverberate among his fans and his friends.
Former "Gilmore Girls" star Lauren Graham, who was friends with Perry and guest-starred on several of his post-"Friends" projects, said she is trying to find some comfort in his loss.
"It's still a shock to me, frankly," she said Nov. 17 on TODAY with Hoda & Jenna before mentioning how his 2022 memoir, "Friends, Lovers, and the Big Terrible Thing," which addressed his sobriety struggles, was received.
"I saw him not that long ago. What I take solace in is in this last year, the book he wrote had such success that meant so much to him, not as just a successful project, but that he was reaching so many people. That was really important to him and he was so happy, so that's the silver lining, I guess, to his loss."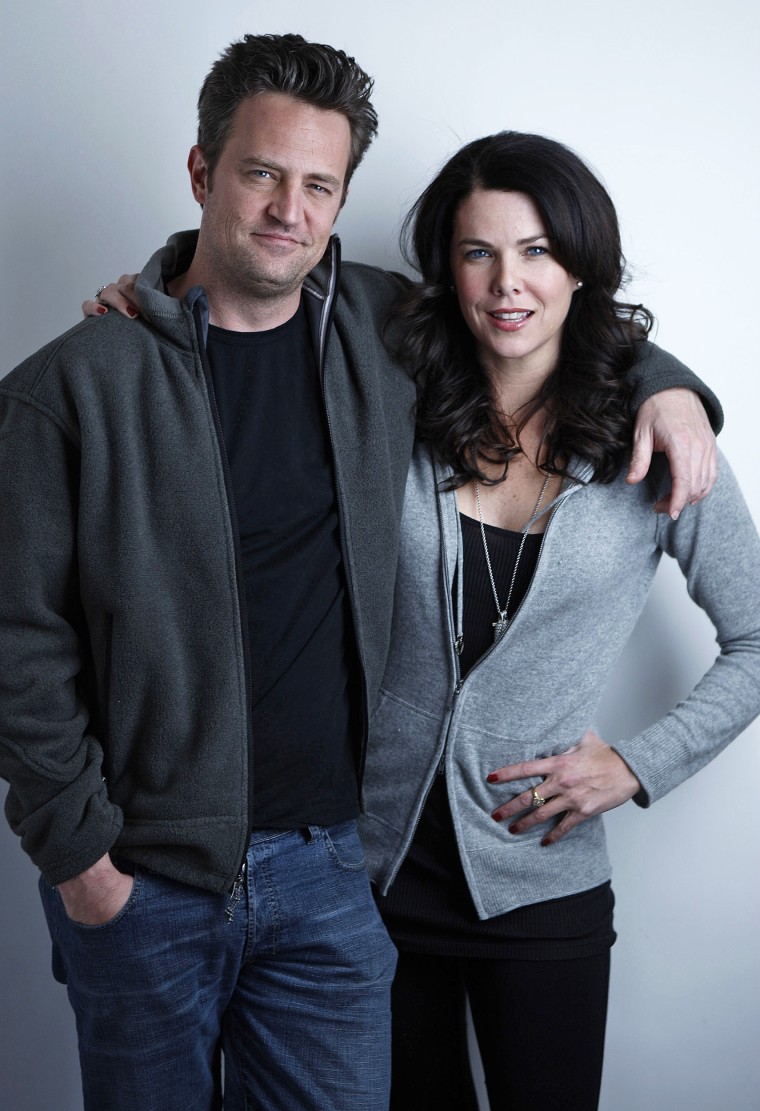 Over the years, Graham made guest appearances on Perry's shows "Studio 60 on the Sunset Strip," "The Odd Couple" and "Go On." They also starred in the 2008 movie "Birds of America."
Ellen DeGeneres used to tease Graham about dating Perry when Graham would appear on her talk show, but Graham always played it down.
"You always make fun of me for not going out with him, and I keep telling you he's just my friend," Graham once told DeGeneres.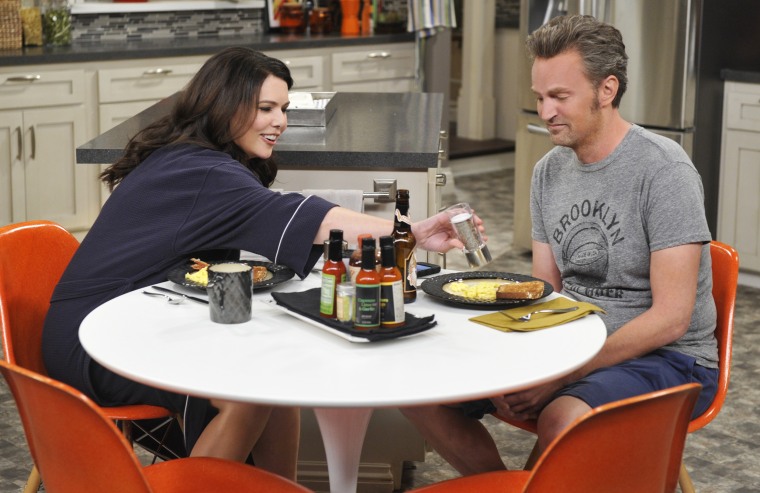 Graham also acknowledged her relationship with Perry in her 2016 book, "Talking As Fast As I Can: From Gilmore Girls to Gilmore Girls (and Everything in Between)."
"The only bright spot, dude-wise, was at an event where I met Matthew Perry," she wrote. "He became my longtime Friend Who I Almost But Never Exactly Dated, or FWIABNED."
Graham, who's also the author of "Have I Told You This Already? Stories I Don't Want to Forget to Remember," was over the moon for Perry when his book came out last year.
"Happy, happy pub day, @MatthewPerry! xL," she wrote on X , formerly known as Twitter, along with a pair of green hearts and a shamrock emoji. 
The book also featured a picture of Graham with her head on Perry's shoulder.
"Me and the beautiful Lauren Graham," he captioned the picture.
Graham's comments are the latest in a long line of people who've grieved Perry, who died last month in an apparent drowning at the age of 54.
"Friends" co-stars Jennifer Aniston, Courteney Cox, Lisa Kudrow, David Schwimmer and Matt LeBlanc each issued comments through their respective social media channels earlier this week, following a joint statement they made in the days after he died.
"We are all so utterly devastated by the loss of Matthew. We were more than just cast mates. We are a family," the statement read. "There is so much to say, but right now we're going to take a moment to grieve and process this unfathomable loss."