It only took a few hours into being "The Bachelorette" for Charity Lawson to declare herself the "luckiest girl in the world."
The Columbus, Georgia native spent her first night in the California mansion meeting the 25 men in her cast (while her brother, Nehemiah Lawson, went undercover among them).
Season 20 of the show premiered on June 26 had a few of the franchise's hallmark moments, including limo greetings and the first impression rose.
The first impression rose carries special weight, especially for "The Bachelorette."
Multiple leads have gone on to select the recipient of the first impression rose. Rachel Recchia (Season 19) chose Tino Franco, who went on to win; Michelle Young (Season 18) chose winner Nayte Olukoya; Clare Crawley (Season 16) chose Dale Moss, who not only won, but ended the season early; Becca Kufrin (Season 14) chose Garrett Yrigoyen. All four couples have since split.
Who got Charity Lawson's first impression rose?
Brayden Bowers, a 24-year-old travel nurse, received Charity's first impression rose, but not before a tough conversation.
Charity's brother Nehemiah was initially suspect of Brayden, feeling he "bragged" about their connection and turned arrogant after their one-on-one time. Indeed, Charity and Brayden had chemistry and kissed.
But it turned out the feeling was reciprocal. Rather than heed Nehemiah's warning, she gave Brayden the first impression rose.
"For you to share with my brother hw strongly you feel about our connection, for me ... it meant a lot. You had every single right to feel that," she said.
"You have truly been a breath of fresh air for me."
She told the cameras that she felt "super happy" about Brayden. "My brother's intel was extremely insightful. Brayden has every right to feel confident. I was someone who is here for me, someone who is excited for me, and someone who doesn't have a problem making that known," he said.
Who is Brayden Bowers?
Brayden's ABC profile says he is a 25-year-old professional travel nurse.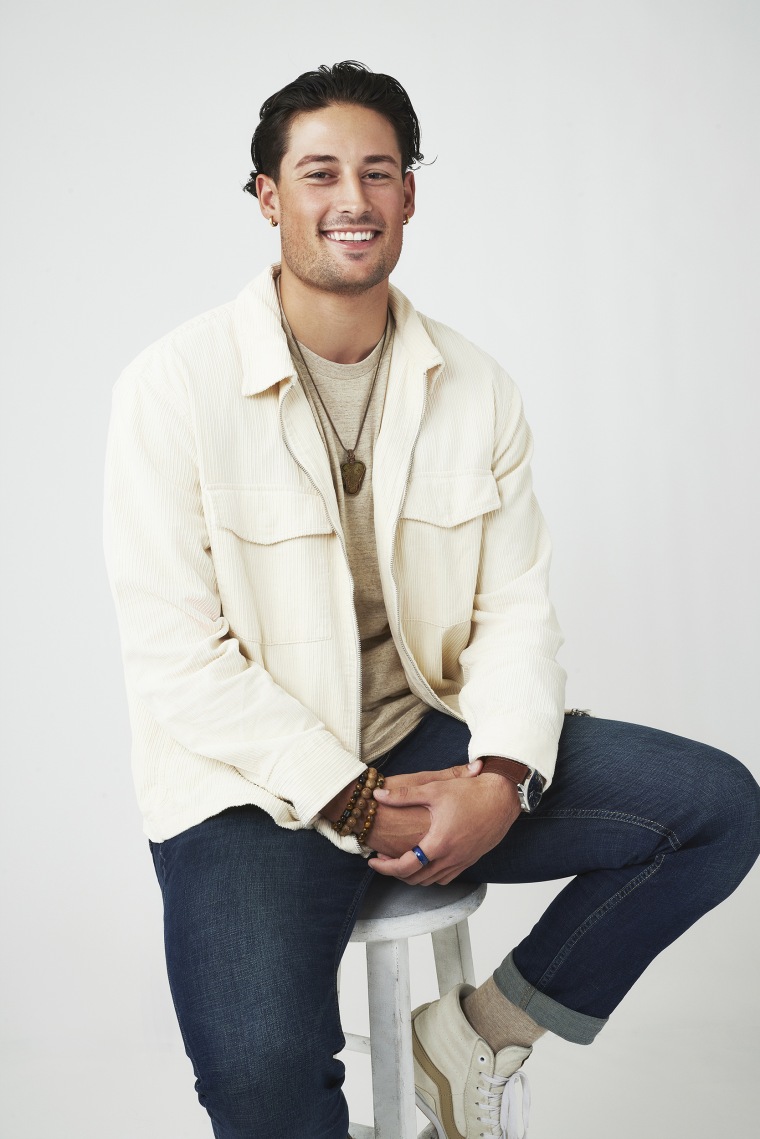 "Brayden is hoping his future wife is honest, adventurous and, most importantly, will love his dog, River, as much as he does," his bio reads.
As for his fun facts? He "loves a good cigar lounge" and is looking to learn how to salsa dance. Maybe he and Charity will salsa their way to the finale.