The Season 2 finale of "This Is Us" is just a week away, and that means it's time to stock up on tissues and prepare for an episode packed with so much emotion it'll keep viewers feeling a little misty until the series returns in the fall.
And if this new promo is anything to go by, it looks like those fans can look forward to happy tears this time around.
After a season filled with scenes of heartbreak, betrayal and a death that everyone knew was coming (but no one was prepared for), the finale will focus on a love fest that will bring the Pearsons together — Kate's wedding day.
And we do mean bring all the Pearsons together.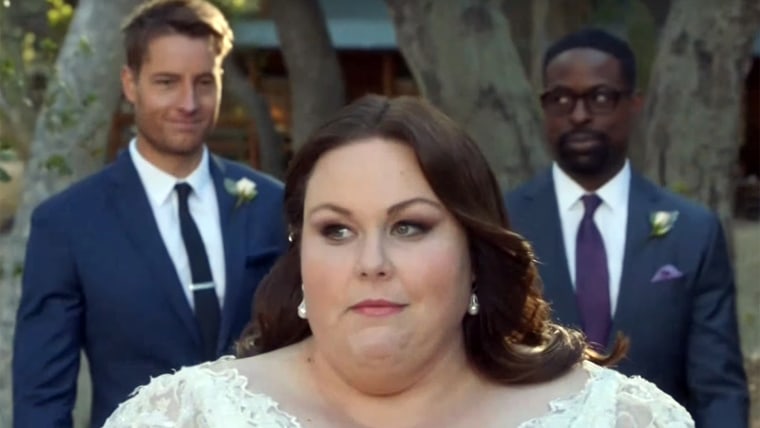 Recent set photos already revealed that late patriarch Jack would somehow make an appearance in the present timeline on the show, and now we know he's actually showing up on his little girl's big day.
He's even referred to as a "special guest" in the clip. But how?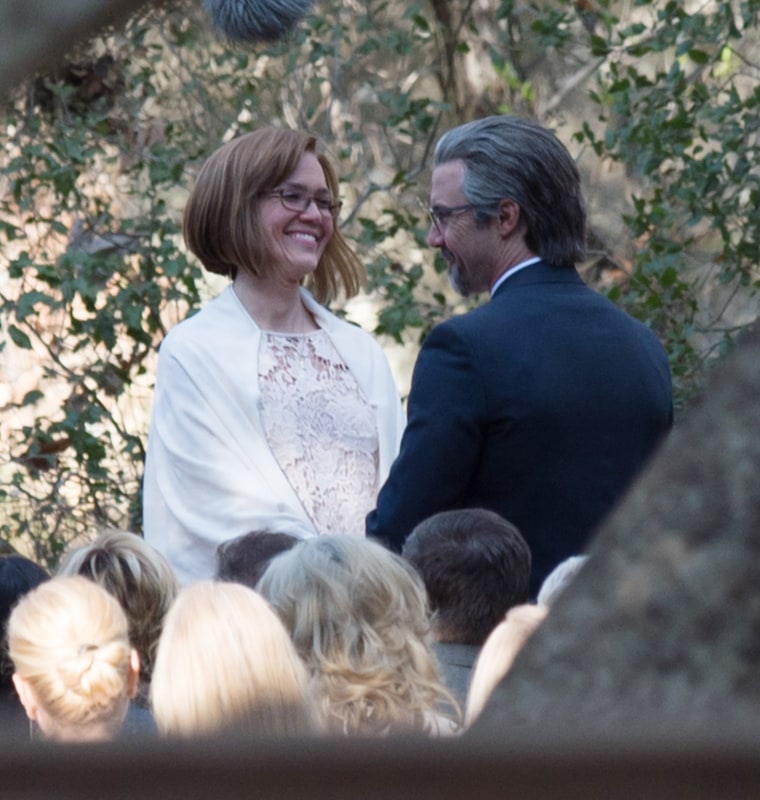 The life-after-death cameo still remains mostly a mystery, but whether it's his spirit, a fantasy sequence, an alternative timeline or just a figment of his widow's imagination, the video reveals that he and Rebecca will share a special moment during Kate and Toby's nuptials.
With salt-and-pepper hair and wrinkles he never had a chance to earn, Jack looks into her eyes and says, "Where did the time go, Bec?"
For her part, she just shakes her head and smiles back at him.
That's not Jack's only role in the finale. The father of the bride also makes a flashback appearance, wherein he delivers a message his daughter is sure to carry with her all the way to the altar.
"The guy who gets to marry you, Katie girl, is one lucky guy," he tells her.
Time for those tissues!
Viewers will get to see Kate and her "lucky guy" say their I dos March 13, at 9 p.m. ET, on NBC.