We have good news for "This Is Us" fans who are still mourning the loss of Papa Pearson: Jack's back!
And, no, we're not talking about a pre-fire flashback.
New photos leaked from the set of the tear-jerker drama show Jack in a future timeline, complete with gray hair and glasses — and with his widow, Rebecca, by his side.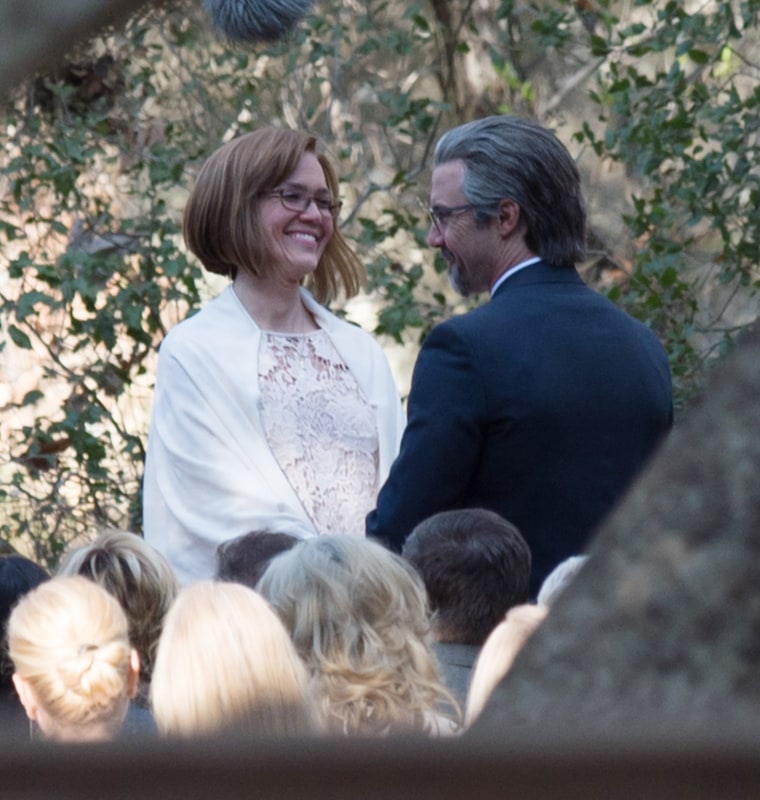 In the shots, actor Milo Ventimiglia portrays a version of the patriarch viewers have never seen before. This Jack has aged; this Jack has survived.
Or has he?
Since it seems highly unlikely that the family man somehow lived on — especially given that we all saw him die on Super Bowl Sunday — there's obviously something else going on here.
Is this an alternate reality — a glimpse of what might have been? A ghost sighting? Maybe it's a dream, had by Rebecca or one of the big three. Or, perhaps, it's more of a daydream. Fans on social media are currently considering every option.
One clue that can't be ignored is the setting.
The shots appear to capture a wedding scene on a beautiful day, with Ventimiglia's Jack decked out in a navy blue suit, while Mandy Moore's Rebecca wears an off-white lace dress with a matching silk wrap.
Of course, daughter Kate has a wedding on the way but there's another ceremony to consider. After all, Rebecca looks more like the bride than the mother of the bride.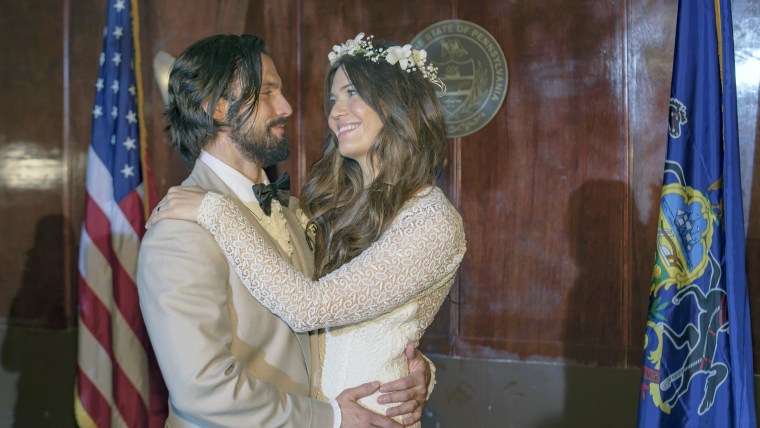 That's sparked speculation that what we're really seeing here is Rebecca's wedding to Jack's BFF Miguel, a plot point fans learned about (and grumbled about) last season, and that the spirit of Jack — real or imagined — is there to wish them well.
And, hey, that actually makes sense. Because, while we can't really know what Jack would've thought about the union, we do know what Ventimiglia had to say about it.
"You shouldn't be mad at Miguel," he insisted during a visit to Megyn Kelly TODAY just before the current season kicked off. "He will earn it."
"It" being Rebecca's heart. (And maybe Jack's blessing, too.)
No matter what's behind the mysterious photos, fans will have all the answers soon. "This Is Us" returns from its three-week Olympic break Tuesday night and kicks off the final three episodes of the season.