(Spoiler alert! If you haven't watched the latest episode of "This Is Us," what are you waiting for? Go check it out and then read on.)
"This Is Us" is in the midst of a trio of special episodes — each devoted to one of the Big Three siblings at the heart of the story — and on Tuesday night, it was Kate's turn to have the spotlight to herself.
And she truly deserved it, given everything she's been through.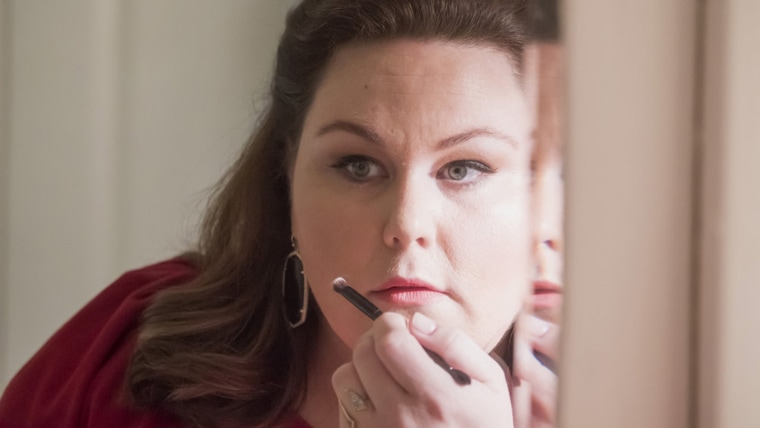 Her story picked up from where it last left off, with the fallout after the heartbreaking news about her miscarriage. But the plot's importance went way beyond the character.
Open discussion of miscarriage, and the complicated emotions that accompany it, doesn't often take place on the small screen — or even off screen. That's one of the reasons actress Chrissy Metz really wanted to get it right.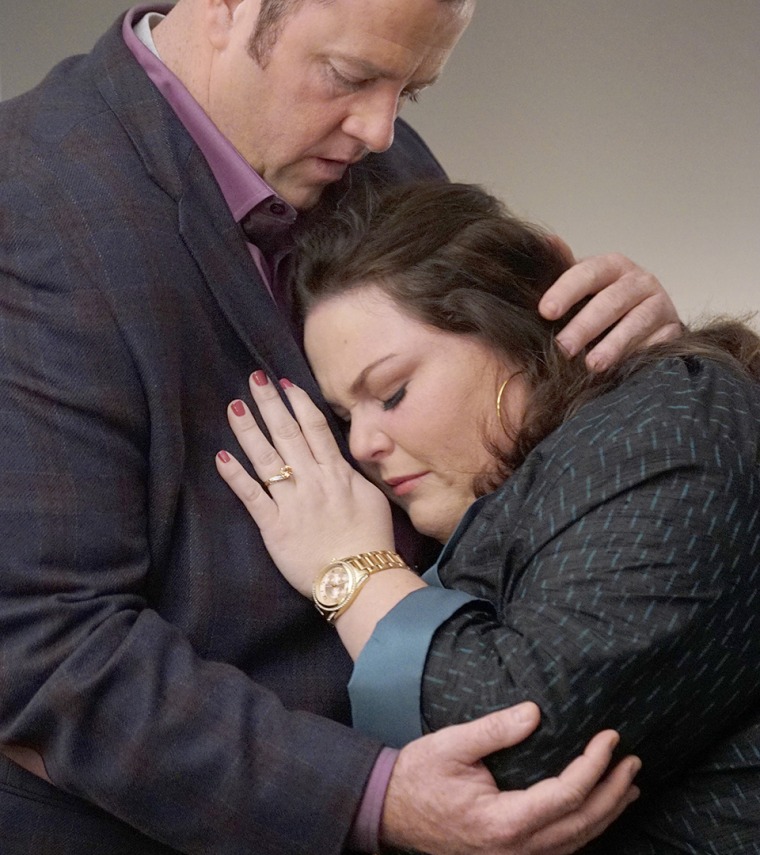 "As a woman, I've never been in that situation, so it was difficult for me to be in that space, but because there's so much empathy, I tried to incorporate so much understanding of when you want something so desperately and you finally conceive a life," she explained in an interview with People. "You don't know when to bring it up or how to bring it up. You feel like there was something to be done or that you weren't good enough to have a child. You lost the baby. It's not just about conceiving but bringing the baby to term and getting ready, there are so many layers to a pregnancy that just aren't discussed because people are really afraid to talk about it, and it's not glamorous and it's not fun. It's not something people are ecstatic to talk about."
But there's a need to talk about it, and if anyone had any doubts about that, they only had to see the responses from women who've suffered similar losses on social media after the episode aired — and well as Metz's heartfelt replies — to understand.
Metz believes that it's the way "This Is Us" tackles those hard-to-discuss life events that makes the show resonate with viewers. It's also the reason that tissues are a mandatory part of watching the tearjerker series.
"Network television doesn't really deal with a lot of our storylines," she said. "I think that's why people are relating to our show so much, because the writers and Dan (Fogelman) have created these characters we see ourselves in every situation. Whether it's paternity or adoption or family illness or weight or family dynamics and relationships, how do we navigate through life? They continue to be courageous exploring and talking about it because there's so much shame around it."
As for Kate, Metz feels certain that she and husband-to-be Toby (Chris Sullivan) will heal together and find a path to parenthood in the future.
"It's not what happens to you, but how you react to it," she added. "You can't let it break you but hopefully, make you stronger. That's exactly what this did for Kate and Toby. When the time is right, they're gonna try again. They do want a family because they want to be together."