"Buffy" meets the Capeside High gang!
Sarah Michelle Gellar delighted fans of late '90s/early 2000s television prime time by sharing a throwback shot that found her hanging out with the cast of "Dawson's Creek."
In the pic, the actress stands grinning alongside James Van Der Beek, Katie Holmes, Michelle Williams and Joshua Jackson.
Gellar, who was battling demons as Buffy on The WB's (and later UPN's) "Buffy the Vampire Slayer" at the same time "Dawson's Creek" aired on the network, joked in the caption that she was the teen drama's forgotten cast member.
"Like the fifth #Beattle (sic), the fourth member of #destinyschild and Ryan (sic) Dunkleman, there is me," she wrote.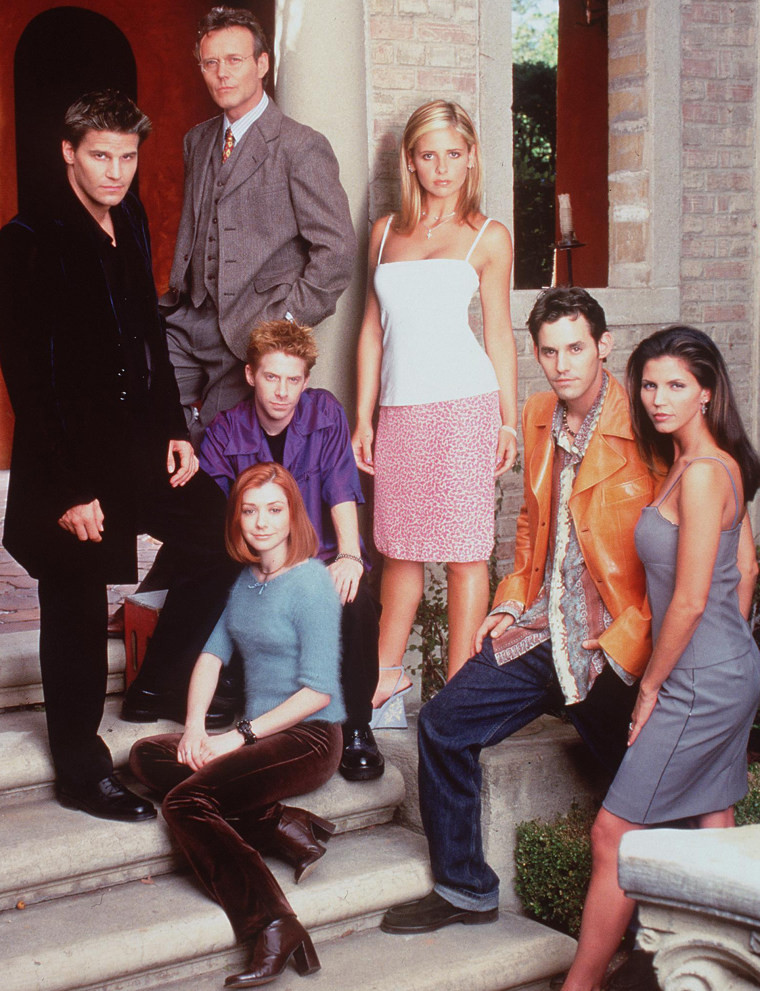 It's hardly the first time the "Cruel Intentions" star, 41, has poked fun at her love for the Capeside High kids.
Back in March, when the "Dawson's Creek" cast reunited for a special edition of Entertainment Weekly, former cast member Busy Philipps shared one of the reunion covers on Instagram.
Gellar popped into the comments to express her excitement.
"I don't want to wait ... for my issue," she quipped, making a pun out of the series' theme song, "I Don't Want to Wait" by Paula Cole.
In this era of reboots and revivals, here's our wacky Hollywood pitch: a new "Buffy"/"Dawson's" crossover series. We'd watch!