Katie Holmes went from unknown talent to teen star when she landed the role of Joey Potter on "Dawson's Creek" in 1998.
But during a Monday visit to "The Tonight Show," the actress revealed that she made a decision that could have ruined her shot at that big small-screen break.
Holmes was a senior in high school when her shot for a screen test on the would-be hit series came around, and that's when she made the call to skip it.
The young actress had already sent in a rough audition tape for the part when she got the invitation to "come out and test." But there was a problem. The timing would interfere with another role she'd already accepted — in her high school musical.
"So my dad, who's very wise, he said, 'Well, Kate, what do you think is the right decision here?'" she recalled. "And I said, 'I think I kinda made a commitment, so I probably can't break that."
Dad agreed, and that's what prompted her risky — but ultimately right — call.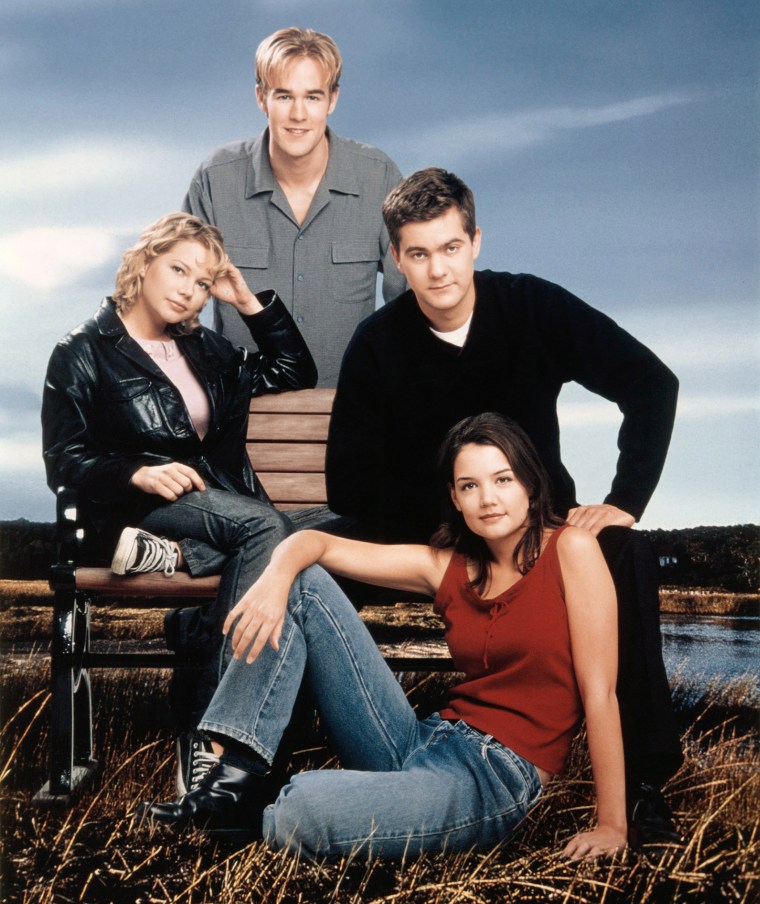 Not only did Holmes have the opportunity to play the part of Lola in "Damn Yankees" on her high school stage, the powers that be behind "Dawson's Creek" decided she was worth waiting for.
Besides, her audition tape had left them wanting more.
"The funny thing is Kevin Williamson, who created the show and saw the tape, he said, 'Katie, I only saw half of your audition because your sister's volleyball game was taped over it."
The rest is TV history, but fans keep wondering if there's still a future for the show.
Over the years, the cast members have shot down talk of a revival, but it's only natural that the subject should come up again as "Dawson's Creek" hits its 20th anniversary. And Holmes did make a mention of a reunion for her, James Van Der Beek, Michelle Williams and Joshua Jackson — of sorts.
"We're all going to get together," she said of a social gathering in the future, without adding any context. "So it'll be really exciting."
We don't want to wait!