It's possible there are TV fans who didn't know that Katie Holmes, James Van Der Beek, Joshua Jackson and four-time Oscar nominee Michelle Williams didn't once rule the tube for "Dawson's Creek" fans.
But for those of us who couldn't wait to see what the teen saga would bring us every week from 1998-2003, we're about to have an ugly cry: 20 years after the show debuted, the gang is back!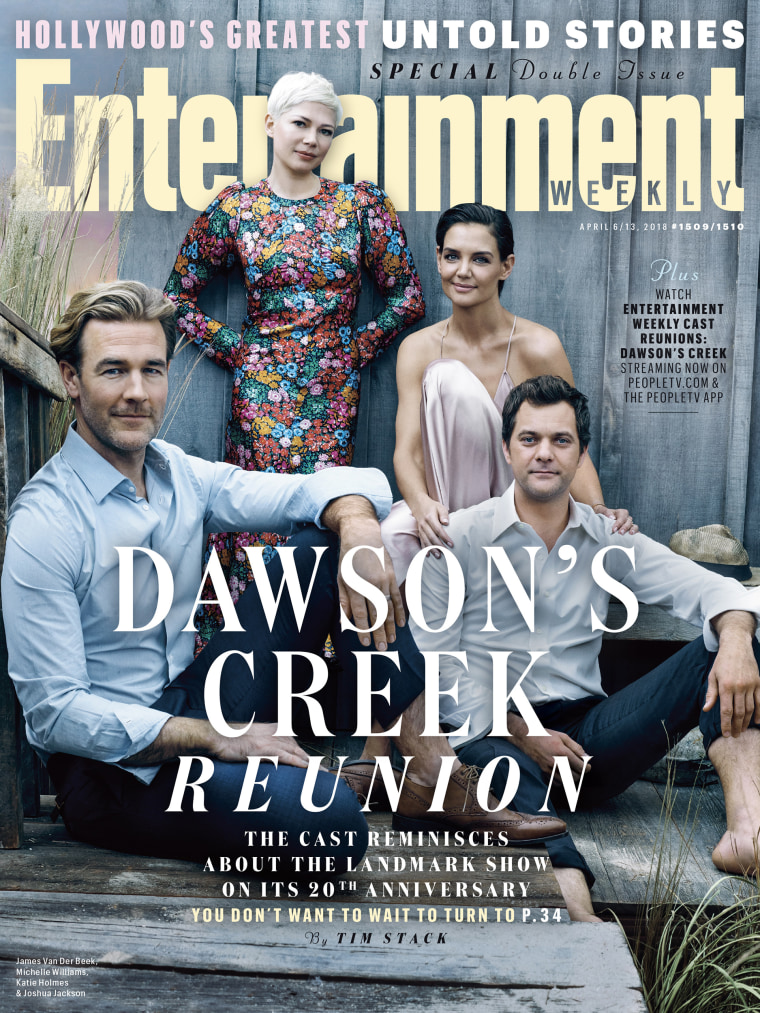 Or, at least on the front of Entertainment Weekly, which gathered the key quartet for the first time since the finale to talk about what made it work, why the characters were so beloved, and whether it might be ready to go for another drive down to the "Creek."
"It was really wholesome and really Americana," says Greg Berlanti, who's now executive producing "Riverdale" and got his big break writing on "Dawson's Creek." "If people want a perfect snapshot of what it was like to come of age in the '90s and be a young person in that moment, 'Dawson's' will always be a time capsule."
Holmes (Joey) was still a teenager while filming, and said the script "expressed things that I was still trying to understand for myself."
The article also reveals an interesting casting tidbit: Future "Grey's Anatomy" star Katherine Heigl auditioned for Williams' role as Jen, but Williams earned the part with hardly a word, playing a mostly-silent scene between Jen and her dying grandfather.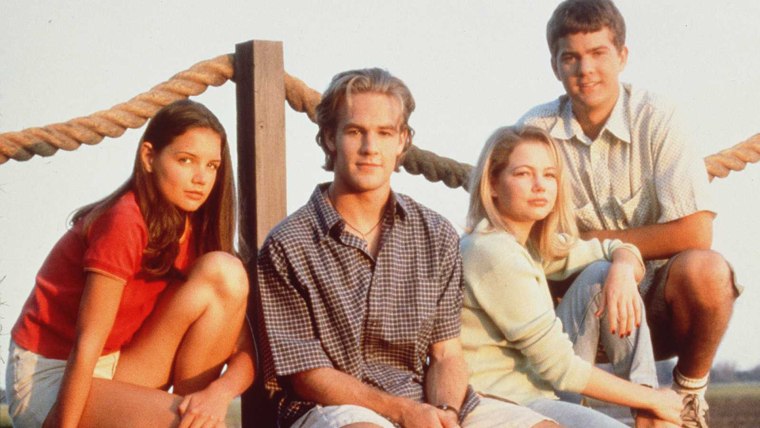 And speaking of ugly cries, Van Der Beek (Dawson) had a classic Season 3 finale breakdown where he did exactly that, and the image often shows up as an internet meme. "It's hilarious to me that you can work for six years on a show, 120-something hours, and it gets boiled down to three seconds," says the actor.
Will we see more "Dawson's" any time soon? Sadly, the answer is probably no.
"What I love about this show is that it existed at a time pre-social media, pre-internet, and it was nostalgic when we were shooting it," says Holmes. "I really like it where it is, to be honest."
Entertainment Weekly's "Dawson Creek" cover story goes on sale on Friday, March 30. Watch the full episode of "Entertainment Weekly Cast Reunions: Dawson's Creek" on PeopleTV.
Follow Randee Dawn on Twitter.