Happy 20th anniversary, "Dawson's Creek."
The popular teen drama debuted Jan. 20, 1998 on the WB and ran for six seasons, launching the careers of Hollywood stars Katie Holmes, James Van Der Beek, Joshua Jackson and future four-time Oscar nominee Michelle Williams.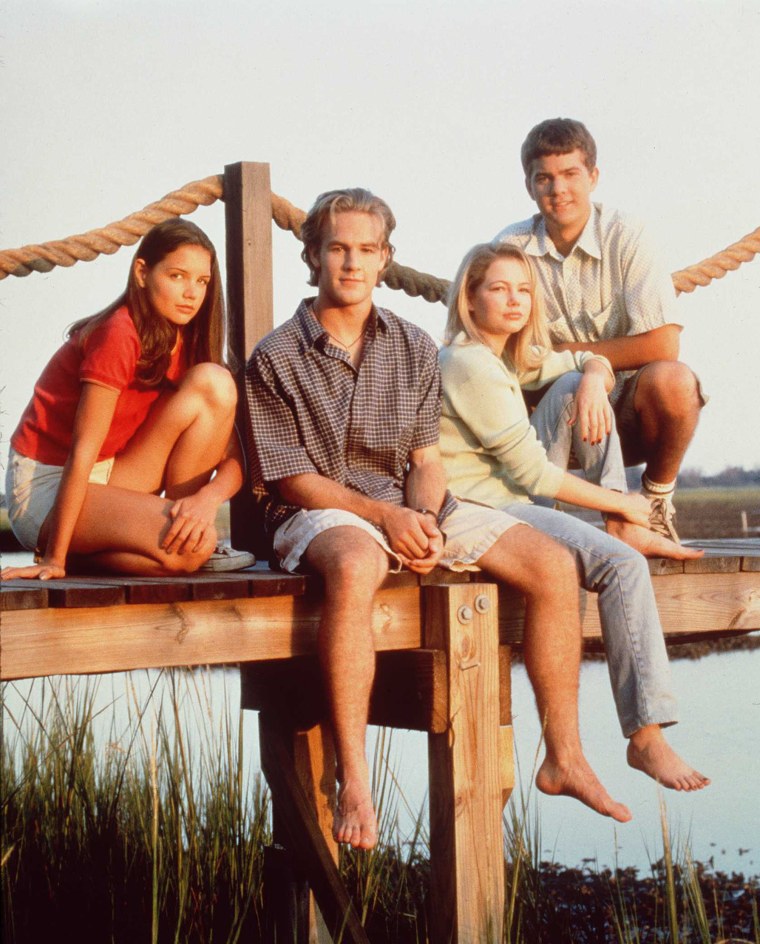 Now, creator Kevin Williamson ("Scream," "The Vampire Diaries") is opening up to The Hollywood Reporter with behind-the-scenes secrets about the series — including his own surprising feelings about the Dawson-Joey-Pacey love triangle. Here are some of his big reveals.
'It sounds like all these kids are psychology majors'
Williamson's early script for the show was famously turned down by every network he pitched it to. One problem? Dawson Leery (Van Der Beek), Joey Potter (Holmes) and the rest of the Capeside High gang sounded too brainy. "It sounds like all these kids are psychology majors; it doesn't ring true," one agent told Williamson in a bit of feedback he ignored.
Selma Blair was almost cast as Joey.
"Joe was written to be a tomboy and everyone was coming in being very much a tomboy. We were very close to going with Selma Blair... She read it very tough, with a lot of heart," recalled Williamson. (Blair was later cast in the WB's teen sitcom "Zoe.")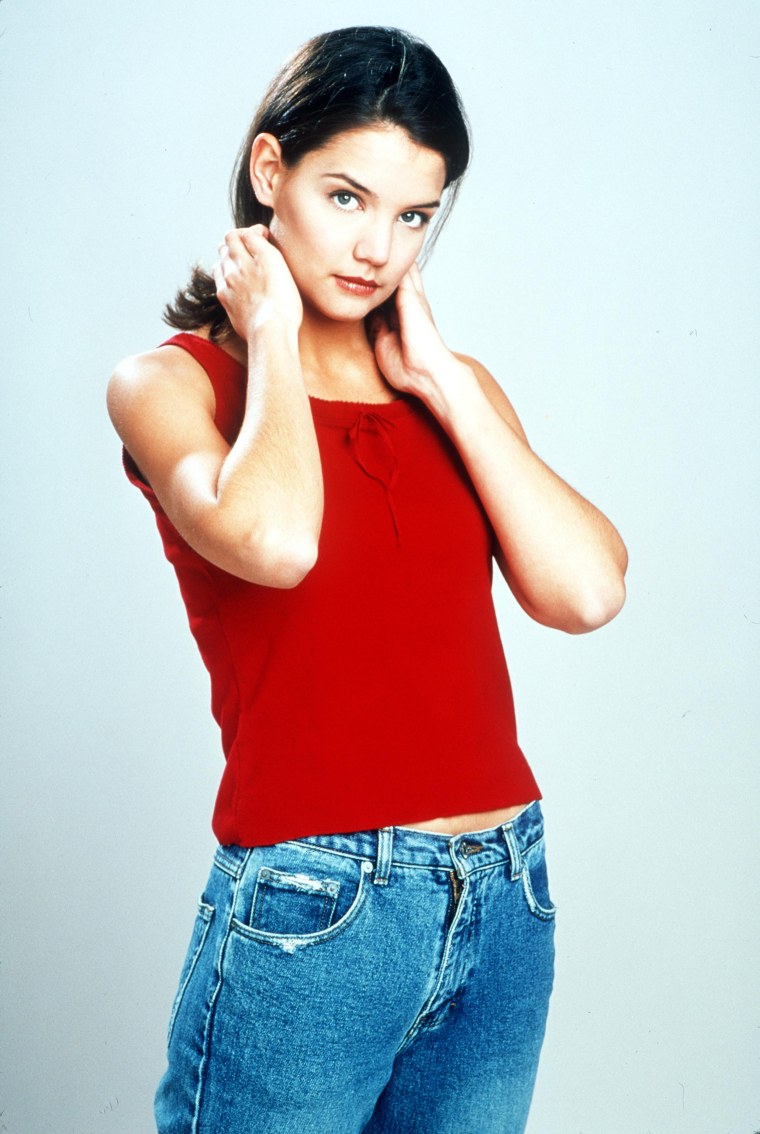 Katie Holmes ultimately won the role because of her eyes.
Williamson remembered watching Holmes' audition tape: "She was sitting in a chair with her hair all around her and all you saw were these two big eyes. I just went holy s---, who is this?! What are those eyes?!...Can we get her on a plane today?"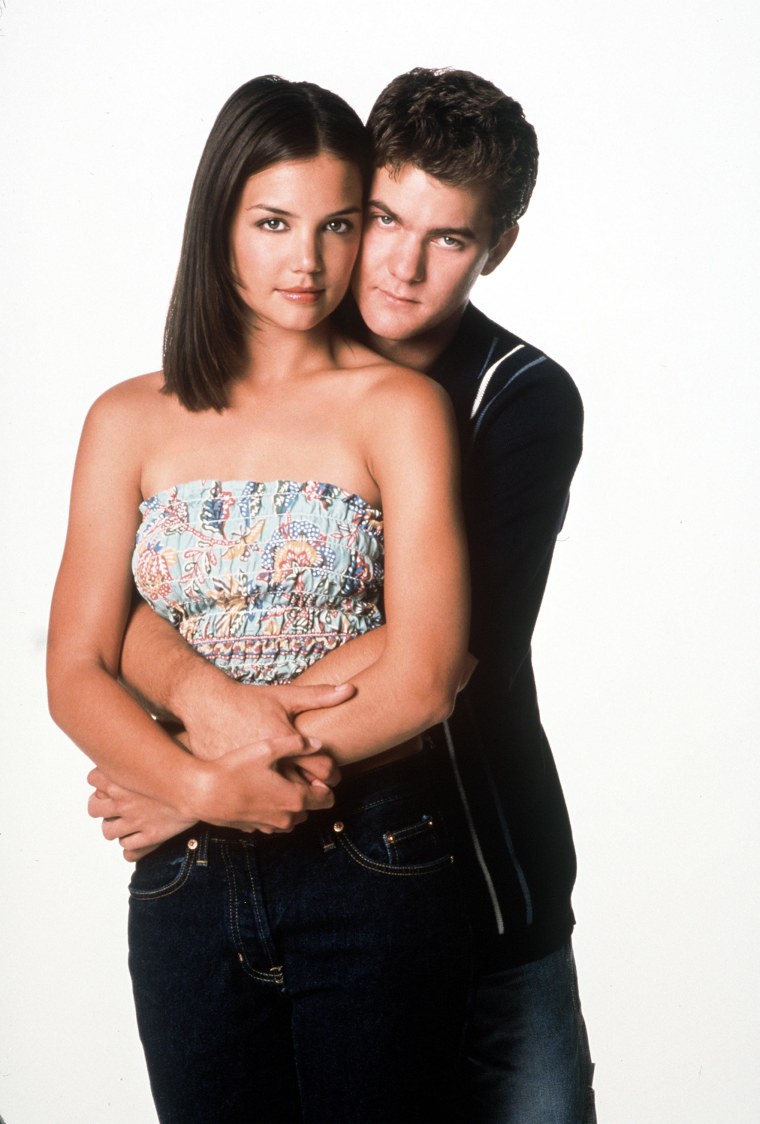 The Dawson-Joey-Pacey love triangle happened because of Holmes and Jackson's undeniable chemistry.
In season 1, Joey and Pacey are rained on while outside collecting samples for a science project. "They got wet and had to take their clothes off in the truck and there was that very uncomfortable moment where you could just see how she peeked at him and he peeked at her. They were so nervous with each other. They had instant chemistry," Williamson recalls, laughing.
"We all saw that and we were like, 'OK, uh, (do we pair them up in) season three? Season two?!"
Williamson was Team Dawson all along.
"It's hard for me to express that but I am Team Dawson. Even though I wrote it the other way, 100 percent, if you asked me, I'm Team Dawson," said Williamson, who revealed it was "agonizing" to give up his dream of Joey and Dawson together.
"It ended the way it was supposed to end — but I am Team Dawson. It's always Dawson and Joey forever."