The reviews are in for Reese Witherspoon's new TV show, "Big Little Lies," and they're really positive. Especially the review from Witherspoon's mom, Betty.
Betty tuned in to the latest episode of the HBO series on Sunday night and decided to text her opinion to her daughter. Witherspoon shared a screenshot of the exchange, and it's absolutely delightful.
"I saw little lies tonight and I liked it," Betty wrote to Witherspoon, along with a thumbs-up emoji for emphasis.
What's not to like? Her very talented daughter is one of the stars of the show. (So are Nicole Kidman and Shailene Woodley; we're sure Betty enjoyed their performances, too.)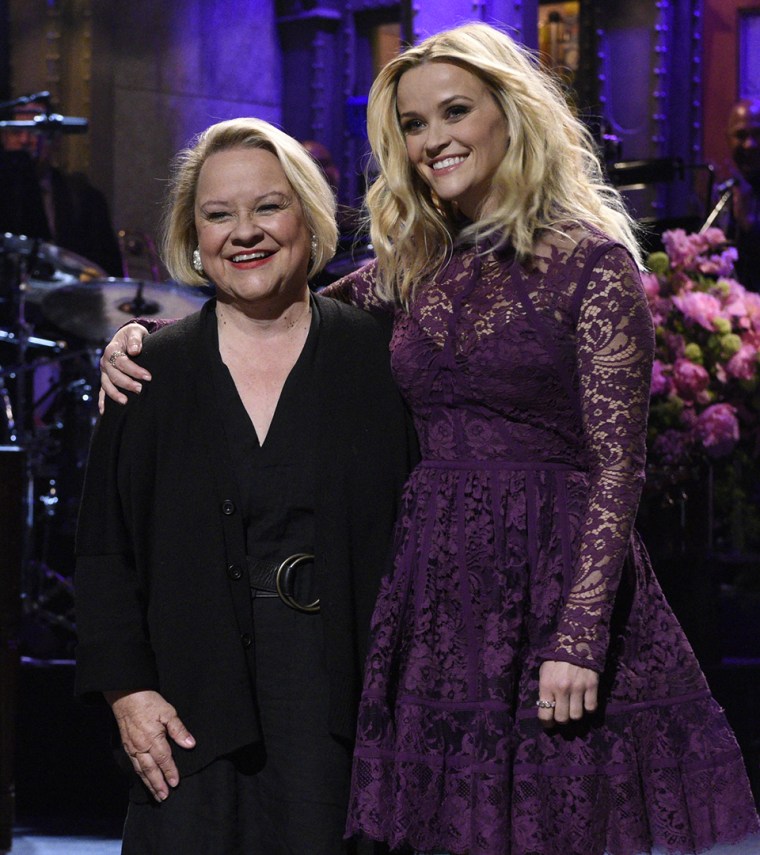 Witherspoon, of course, was thrilled to hear from her No. 1 fan.
"Great!!" the actress wrote back. "Tonight was a good one."
The conversation turned from sweet to hilarious when Betty dropped this observation: "Lots of sex yes."
It's true: "Big Little Lies" can get steamy. Witherspoon got a kick out of her mom's reaction, judging by the crying laughter emoji and the #BettyKnowsBest hashtag she included in her post.
RELATED: Mandy Moore's parents get brutally honest about her 'This Is Us' character
Betty definitely knows how to make her daughter feel special. When Witherspoon was nominated for an Oscar a couple of years ago for her performance in "Wild," her mom was rooting for her — and her nominated co-star, Laura Dern — all the way.
Notice how Betty signs her texts with a heart emoji and "mom"? We love it!
Follow Shane Lou on Twitter.