Prince Harry was all smiles when he arrived at King Charles III and Queen Camilla's coronation.
On Saturday, May 6, Harry arrived at Westminster Abbey alongside his cousins Princess Beatrice and Princess Eugenie, who also brought along their husbands.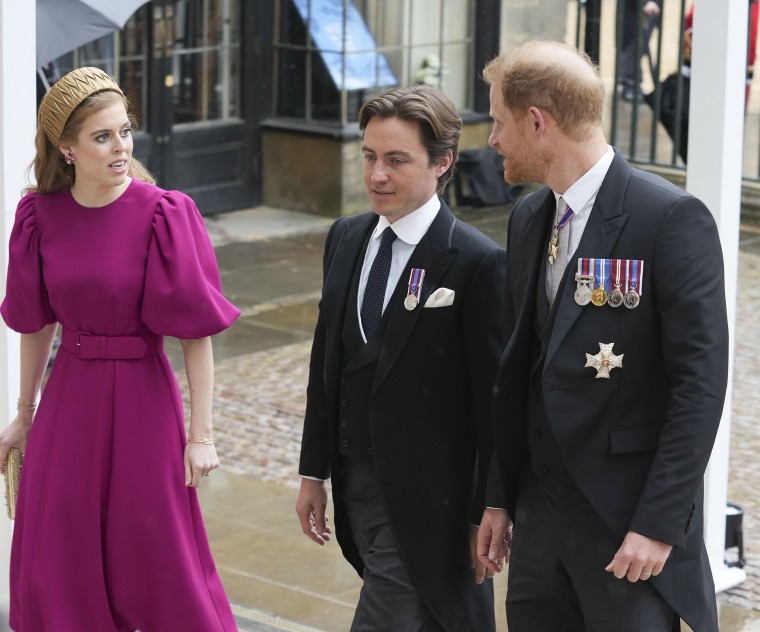 Harry's wife, Meghan, Duchess of Sussex, was not in attendance at the coronation as she's currently watching over their kids, Prince Archie, 4, and Princess Lilibet, 1, at their California home.
Walking into the church, Harry appeared to be in good spirits when he took his seat two rows behind his brother Prince William, and his sister-in-law, Kate Middleton. Harry also smiled when he ran into Princess Anne, who started a small conversation with him.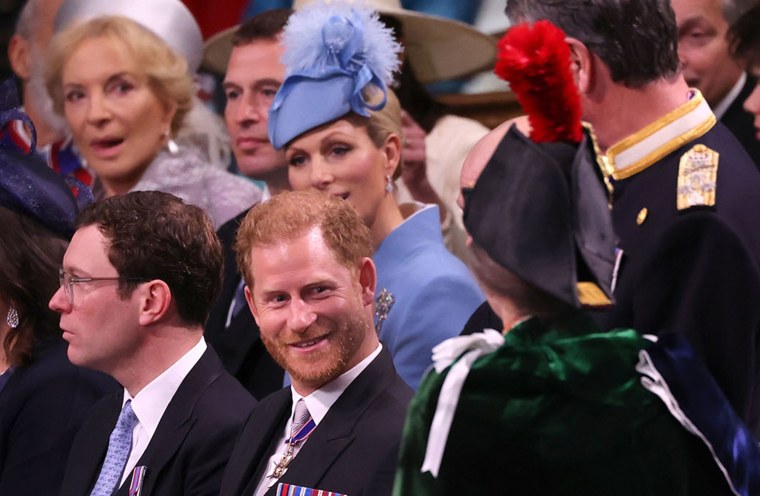 After writing a scathing tell-all memoir about his life as a royal in January, Harry looked quite unbothered when he reunited with his family.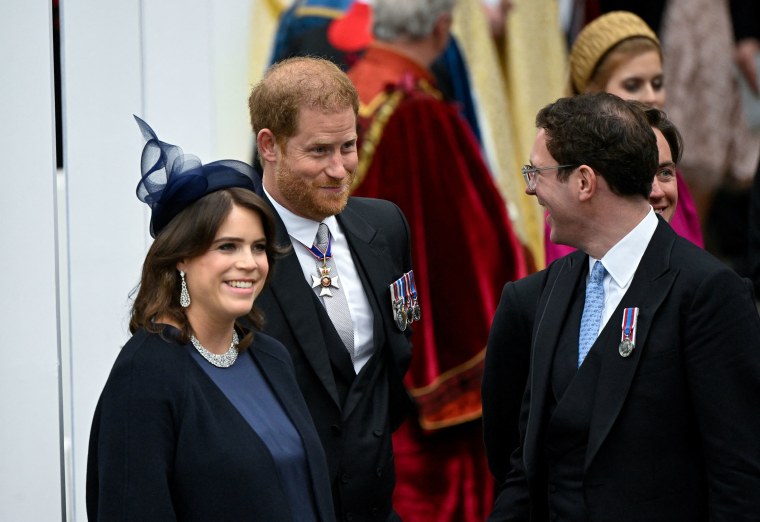 The last time that Harry saw his family was at Queen Elizabeth II's funeral in September. Since then, Harry's relationship with the royal family has been a little uneasy since he released his memoir, "Spare."
In the book, Harry allegedly wrote about a physical fight he had with William about Meghan.
After the book came out, Harry appeared on the British network ITV and said he was unsure whether or not he was going to attend his father's coronation.
"There's a lot that can happen between now and then," the Duke of Sussex said. "But, you know, the door is always open."
"The ball is in their court," he continued." There's a lot to be discussed, and I really hope that they are willing to sit down and talk about it."
After fans wondered whether he'll be there, Buckingham Palace announced in April that the prince will definitely be attending.