As we learned Wednesday, the universe is ending. Well, the "Big Bang Theory" universe is, anyway.
And star Kaley Cuoco (Penny) has very definite thoughts about that.
Shortly after news broke on Wednesday that the beloved sitcom would wrap things up after its 12th season, Cuoco sent out a sweet photo of herself with the cast, complete with a caption full of feeling:
"Drowning in tears, we promise to give you the best season yet," she wrote.
Whether it's sadness or joy, the series has brought a range of emotions for Cuoco and her co-stars.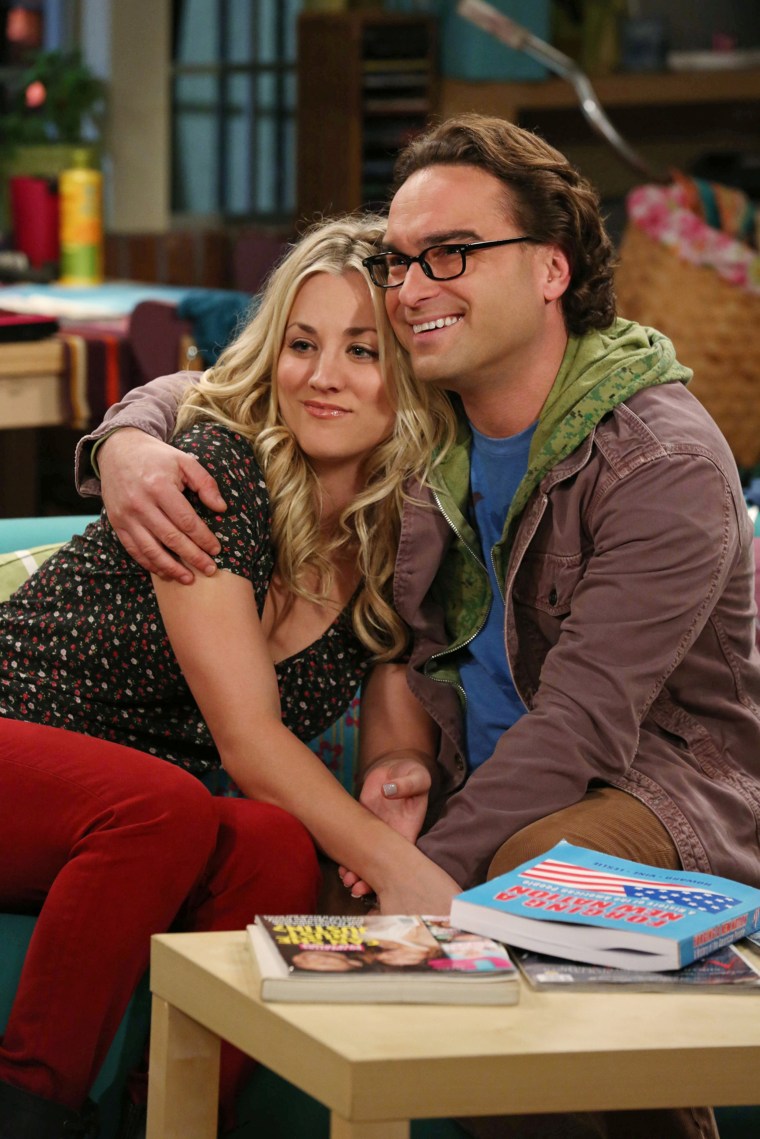 She's made great friends with her co-stars over the years including Johnny Galecki, who plays her on-camera husband, Leonard. (The actors dated for a time, too.)
The good news is that "Big Bang" will have a kind of afterlife in "Young Sheldon," which follows the adventures of a 9-year-old Sheldon Cooper (played by young actor Iain Armitage). The spinoff will air its second season in September.
And who knows, maybe Mayim Bialik (Amy) and Jim Parsons (the grown-up Sheldon) could find their own way in an episode or two! After all, Bialik, who recently married Parsons on the show, has some thoughts on how their story could have been done differently.
Regardless, Parsons is feeling sentimental that the final chapter of the "Big Bang Theory" story is on the horizon. He posted a note on Instagram Thursday that included a salute to the cast members he's worked with.
"You are all my playmates that I have fallen in love with and who have become a part of my life on set and off," he wrote. "You are my playmates when we don't feel like playing but have to because it's our job to get out there and communicate and pretend we're these other fictional people and we look into each other's eyes and say these words and end up creating this weird, other reality that has enriched my life more than I will fully ever understand.
"I will miss all of you and all of this more than I can say and more than I can know at this time."
Follow Randee Dawn on Twitter.