Sad news for fans of "The Big Bang Theory."
The beloved CBS comedy will end its run after its upcoming 12th season with its final episode airing in May 2019, CBS and Warner Bros. Television announced Wednesday.
"We are forever grateful to our fans for their support of 'The Big Bang Theory' during the past 12 seasons," WBTV, CBS and Chuck Lorre Productions said in a joint statement. "We, along with the cast, writers and crew, are extremely appreciative of the show's success and aim to deliver a final season, and series finale, that will bring 'The Big Bang Theory' to an epic creative close."
The popular sitcom, which tells the story of a group of smartypants friends who live and breathe science and technology, has nabbed 52 Emmy nominations and 10 wins since its 2007 debut.
The show also made television history: It will wrap as TV's longest-running multi-camera comedy with a record-breaking 279 episodes.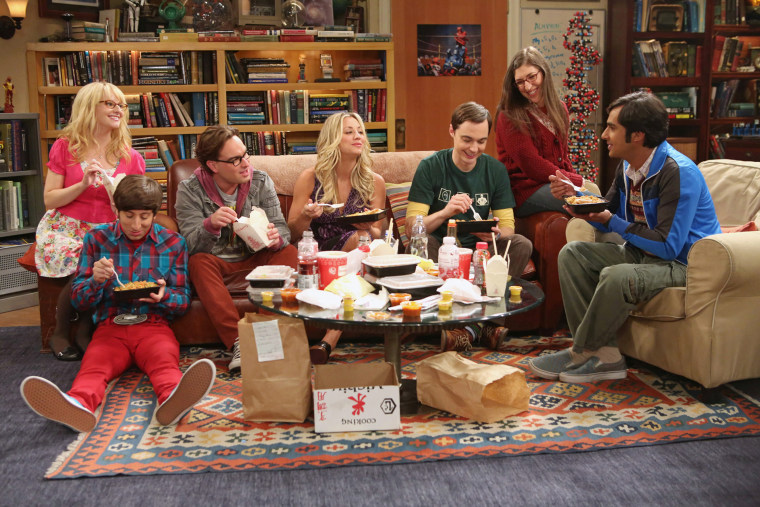 The sitcom's stars — Jim Parsons (Sheldon), Johnny Galecki (Leonard), Kaley Cuoco (Penny), Simon Helberg (Howard), Kunal Nayyar (Raj), Mayim Bialik (Amy) and Melissa Rauch (Bernadette) — have been candid about the fact that next season could be its last.
Not that it will be easy for them.
Cuoco opened up to People on the PaleyFest red carpet in March, admitting she's glad the show airs in syndication around the world because she can't imagine what her life will be like after the series finale.
"I actually can't, to be honest," said the actress. "I can't really picture it. And I don't think there really will be my life without it — I think it'll always be there, I think it'll always be running, I think we'll always have those fans. It's always going to be a part of me."
Nayyar agreed a "Big Bang" end would be "very sad."
"I grew up on this show — I was a kid out of grad school," said the actor. "I don't even know how to comprehend that."
The final season of "The Big Bang Theory"will kick off at 8 p.m. ET/PT Monday, Sept. 24 on CBS, before moving to its regular time slot at 8 p.m. ET/PT Thursday, Sept. 27.