Johnny Galecki and new girlfriend Alaina Meyer made their red carpet debut at Sunday's People's Choice Awards ... and who should they run into but one of his former girlfriends!
But all was well, because "The Big Bang Theory" star Galecki is still pals with "The Conners'" Sara Gilbert, as he revealed with this fun photo from outside the awards:
"Two of the very favorite women in my life. You keep my heart swelling and healthy," he wrote in the caption (click on the photo to see a more intimate shot of the main couple).
Meanwhile, Meyer posted a more formal shot on her Instagram, noting, "Peeps choice was so fun with my bae"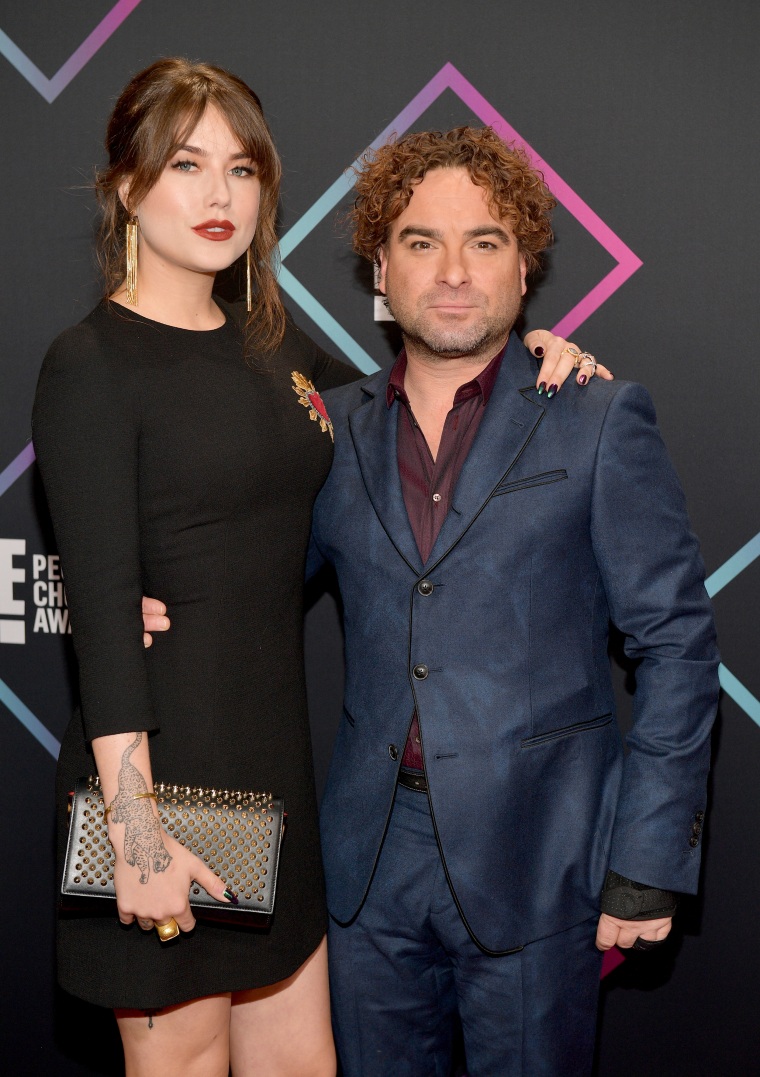 "Big Bang" was up for three awards, and won one for Galecki's co-star Jim Parsons.
Galecki, 43, and Meyer, 21, went public with their relationship in September, with photos on Instagram. Earlier this month, Meyer also shared a fun photo of the pair in themed costumes:
Galecki and Gilbert dated during their "Roseanne" years, but Gilbert, 43, ultimately came out as lesbian, saying the experience helped her understand her sexuality. She's been married to musician Linda Perry since 2014.
And it looks like they're turning into co-stars again: as "Big Bang" wraps things up this season, Galecki has now joined "The Conners" cast.
Gotta love Hollywood! What goes around, comes around.