"Roseanne" stars stick together.
That's what we learned Thursday, when Sara Gilbert, who plays Darlene on the rebooted series and also co-hosts "The Talk," praised her on-camera daughter Emma Kenney, who announced recently that she was getting help for unspecified "battles."
Gilbert, 43, spoke up in support of Kenney, 18, during "The Talk."
"I first want to say, Emma, I'm so proud of you," she said. "It takes a lot of courage to — we all have demons — it takes a lot of courage to face them, particularly at 18. I envy you. If I could go back to being 18 and start doing things to better myself at the pace you're doing, I would be at a better person today."
Earlier this week, Kenney tweeted that she was taking a break from social media, and told In Touch, "I want to be the healthiest, best Emma that I can be, and I know that by going to treatment that's what's going to happen, and I'm going to continue on that positive road."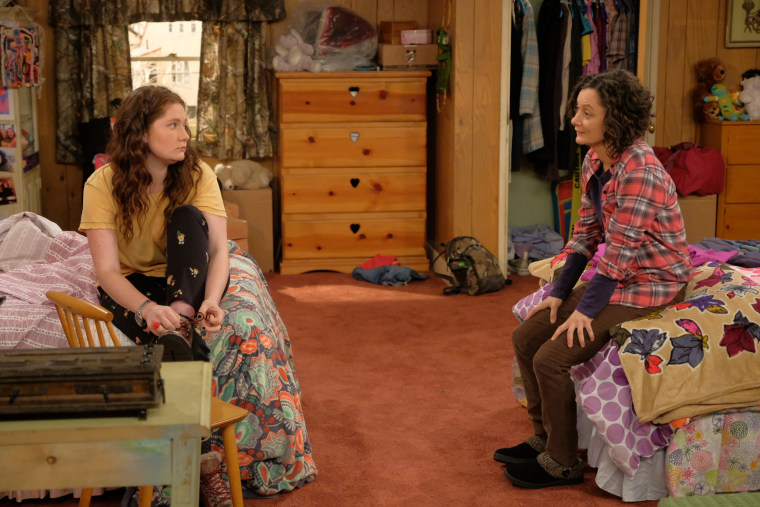 Kenney's break won't affect "Roseanne," which had already wrapped its first rebooted season and should soon be planning for its second.
Gilbert had more to say about her on-screen daughter: "I commend you, I love you, and I know you will come out the other side. Thank you for speaking up and being an example for other people."
Follow Randee Dawn on Twitter.