It's a "Dawson's Creek" mini-reunion!
James Van Der Beek got together with his TV mom, Mary-Margaret Humes, this week, and the duo took an adorable selfie together to document for fans.
"The smile on my face...#authentic," Humes wrote in her caption on Instagram. "The love in my heart for this amazing soul...#unconditional This was today's coffee date with 'my tv son'...the very handsome and talented @vanderjames."
The actor also shared the same photo on his Instagram feed, writing: "Real-life coffee with my TV Momma."
Father of five Van Der Beek still manages to look as boyish as he did on the popular drama series that also starred actress Katie Holmes, Oscar nominee Michelle Williams and Williams' in-real-life BFF Busy Philipps.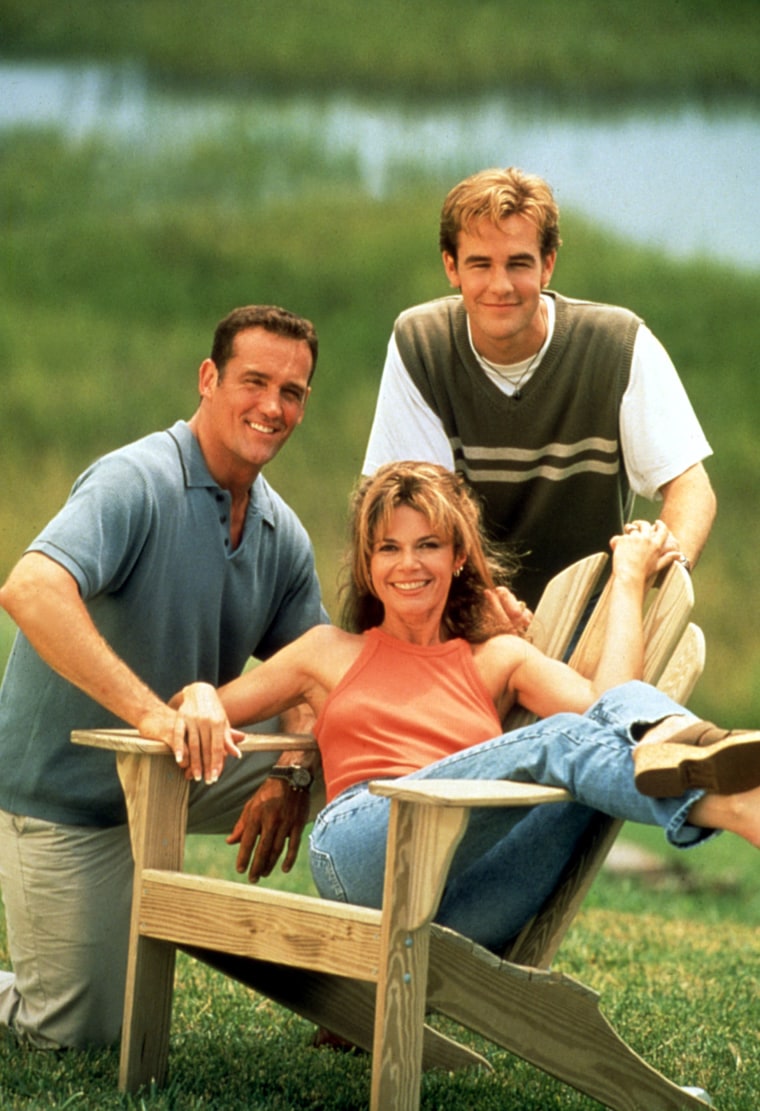 An Entertainment Weekly cover and photo spread that hit newsstands earlier this year reunited the "Dawson's" cast 20 years after the show first debuted in 1998, leaving fans of the show clamoring for a reunion.
Though Humes and John Wesley Shipp (who portrayed Beek's character's father) were noticeably absent from the EW photo shoot, it's clear that Dawson and his mom still feel the love based on the actors' heartfelt messages on Instagram.
And while there is, unfortunately, no reunion in the works — cast members including Katie Holmes and Joshua Jackson agree that "Dawson's" existed in a specific time and place, pre-social media, that should not be revisited — we can at least still enjoy sweet moments (and throwback pics!) such as these.