If the Tanners can make room for a "Fuller House," and the Gilmore gals can celebrate "A Year in the Life," then it must be about time for a Capeside High reunion. Right?
Well...
Reboots and revivals may be all the rage, but "Dawson's Creek" star Joshua Jackson told Ellen DeGeneres he isn't so sure about bringing back his past hit.
The first problem, as he see it, is that one member of the core-four wouldn't be part of it, because — spoiler alert! — "We killed Michelle (Williams' character, Jen) at the end of the (final) season."
RELATED: We don't want to wait! Michelle Williams talks 'Dawson's Creek' reunion
But that's not the only thing standing in their way.
"The other thing is, it's been a very long time," Jackson said. "And I think, for anybody who was a fan of 'Dawson's,' to actually see the four of us on camera again might be a little bit shocking and kind of heartbreaking."
DeGeneres spoke for fans everywhere when told him, "No!"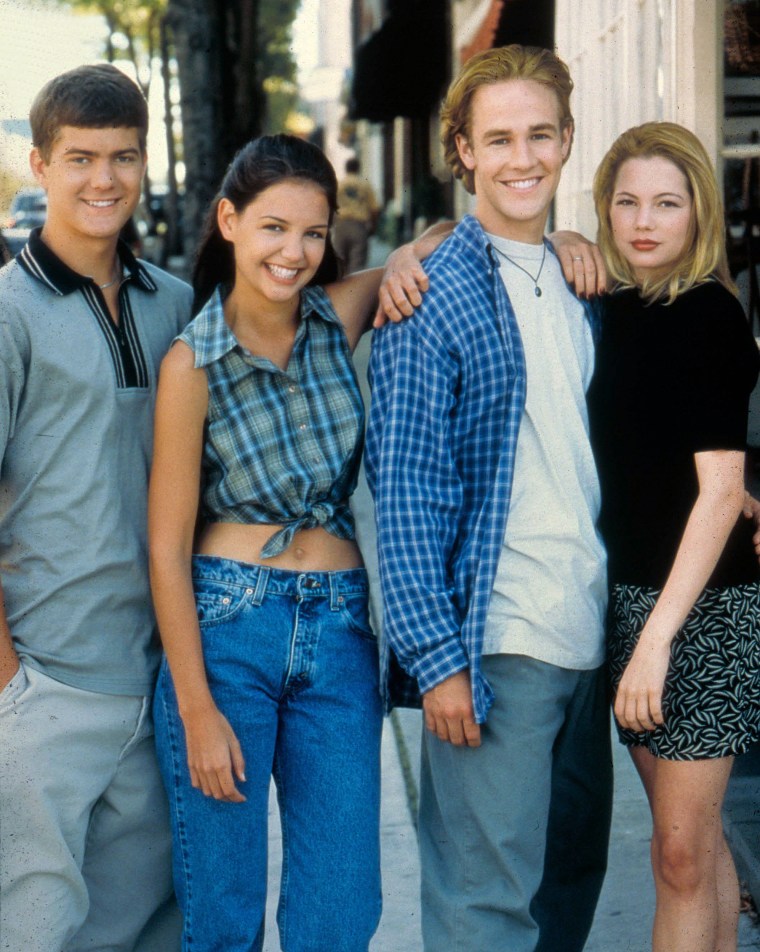 Jackson remained unmoved.
"I mean, we're holding up OK," he said as he looked back at a photo from their late '90s heyday. "But I think if you put the four of us now next to the four of us then, it might be a little shocking."
RELATED: 'Dawson's' dilemma: Katie Holmes mulls which co-star was the better kisser
Of course, that wouldn't really be a issue for faithful "Dawson's" fans — and there's even a way to work around the pesky problem of Jen's final fate in season six.
Williams visited TODAY earlier this year and came up with a couple of solutions of her own.
"I would have to come back as a ghost," she said. "Or put a lot of filters on the camera and I'll do flashback scenes."
Problem solved!
Follow Ree Hines on Twitter.