The cast of "Dawson's Creek" recently reunited for a photo-heavy cover story in Entertainment Weekly.
At least most of the cast did.
Mary-Margaret Humes and John Wesley Shipp, better known as Dawson Leery's mom and dad on the teen drama, weren't invited for the flashback experience, and Humes hasn't held back when it comes to commenting about that oversight.
"Okay, so let me get this off my chest as the initial hurt has subsided just a bit," the actress wrote in an Instagram post just after pics from the shoot started circulating.
She then expressed gratitude to fans who'd noticed that she and Shipp were snubbed before taking aim at the magazine. "This was their choice...not ours...it was done behind our backs and we both were literally blindsided by it when we woke up yesterday in NYC and LA...we both did a short telephone interview after the fact but were never told about the reunion."
The next day, Humes visited Access Hollywood to explain the pain it's caused her.
"Perhaps, it wasn't intentional by Entertainment Weekly, but I'm a human being with a heart," she said. "It's not the kids' fault. I embrace the kids and their celebration. I do not want to diminish one moment from their celebration: of the joy, the happiness, the love, the hugs, the kisses. I just wish that I could have been there to hug them as well."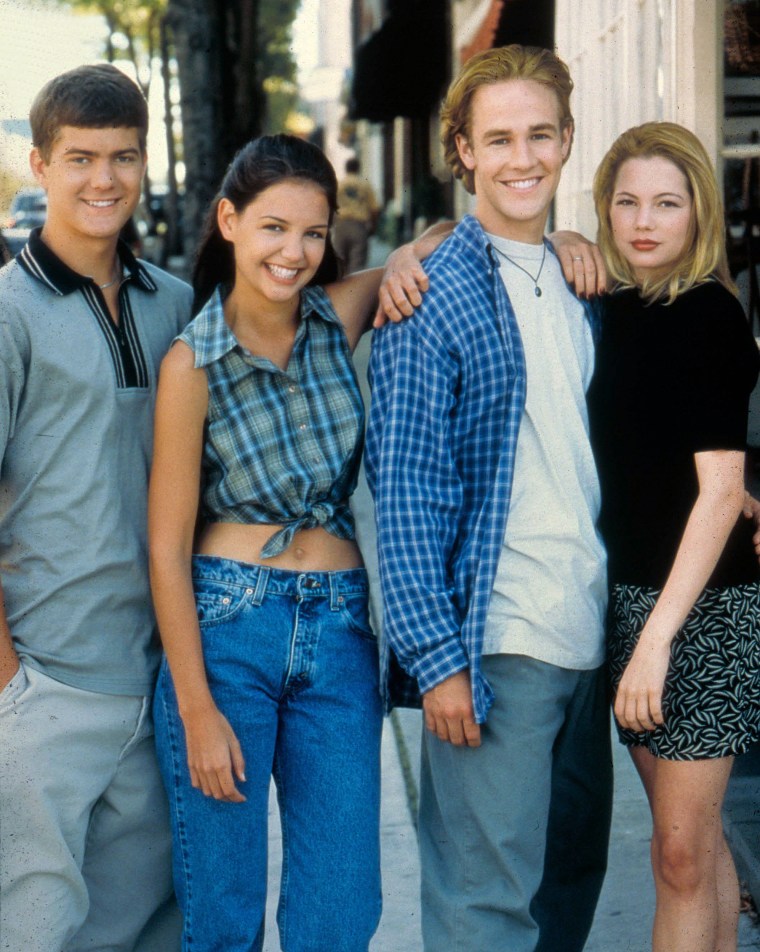 Of course, by "kids," she means the former teen stars from the cast, including James Van Der Beek, Katie Holmes, Michelle Williams, Joshua Jackson and Busy Philipps.
Now one of those kids has responded.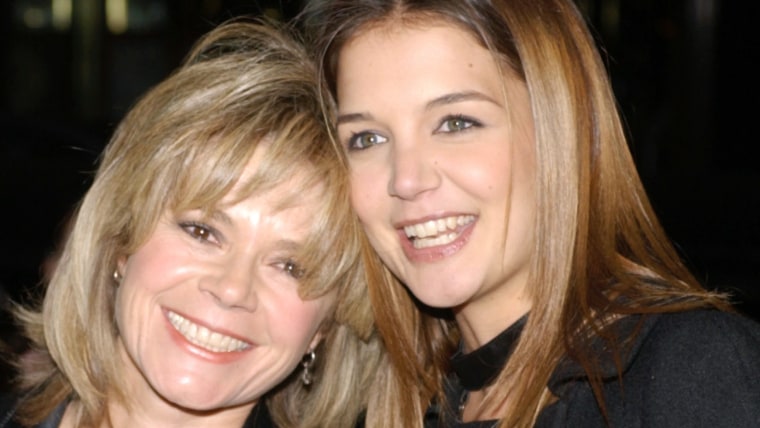 Without making mention of the controversy, Holmes shared the same photo to her own Instagram that Humes had, with a caption that read, "Mary Margaret and John were such a huge and important part of #dawsonscreek. I am so grateful to have worked with them and experience their kindness ... thank you for taking such good care of us. I love you both."
She added the hashtag "#dawsonscreekfamily."
For his part, Shipp didn't have much to say about it all, but he did share a Photoshopped image of one reunion shot — now featuring 100 percent more mom and dad.
"There we are!" he wrote.