James Van Der Beek is a dad — again.
The former "Dawson's Creek" star just welcomed baby No. 5 to his family, and it's a girl!
Meet Gwendolyn:
"Thrilled to announce we welcomed a brand new baby girl into the world Friday morning, just in time for #FathersDay," the actor wrote alongside a photo-packed post on Instagram.
(Be sure to click or swipe through to see all the pics.)
Van Der Beek and his wife, Kimberly, as well as their four other children — Olivia, 7, Joshua, 6, Annabel Leah, 4, and Emilia, 2 — posed with big smiles next the newest member of the family.
As for Kimberly, she shared another group shot of the big brood and added that, "Quite simply, I couldn't ask for more," before including a happy Father's Day message for her "love."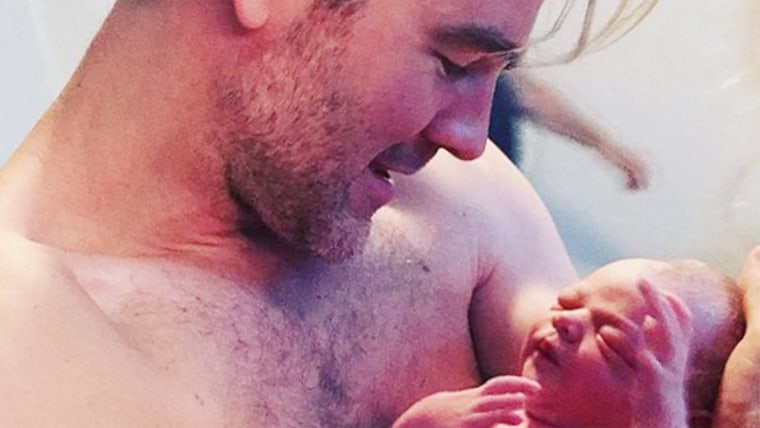 But despite their personal blessings, Van Der Beek admitted that he was also "heart sick about something."
"As I write this, kids are being ripped from the arms of their parents. By our government," he continued, in reference to the powerful stories and photos of undocumented immigrants and their families being torn apart in the U.S. "For the kid's benefit? No - the opposite - as a purposeful display of cruelty to deter would-be illegal border crossers AND legal asylum seekers (it's happening to both). And it wouldn't be honest to wax poetic about my new-baby bliss without speaking up against this atrocity."
"If we allow our government to de-humanize fathers, and mothers, and children in the name of defending our borders... we've lost a huge part what makes those borders worth defending," he added.
After sharing that emotional statement with his followers, the actor then turned his focus to his "earth goddess rock star" wife.
"I don't now how she's done it... but I don't really have words," he captioned a photo of Kimberly cuddled close to Gwendolyn. "All I've got is: wow."