Jennifer Garner amused her followers Friday by sharing a handwritten message her young daughter wrote that serves as one hilarious takedown of Garner's parenting skills.
"When I grow up, I want to be a fun-killing mom, just like you!" wrote 9-year-old Seraphina, the second-oldest of three children that Garner shares with ex-husband Ben Affleck.
The "Love, Simon" actress, 46, posted the funny note, scribbled in blue marker on a half-torn sheet of paper, Friday on her Instagram.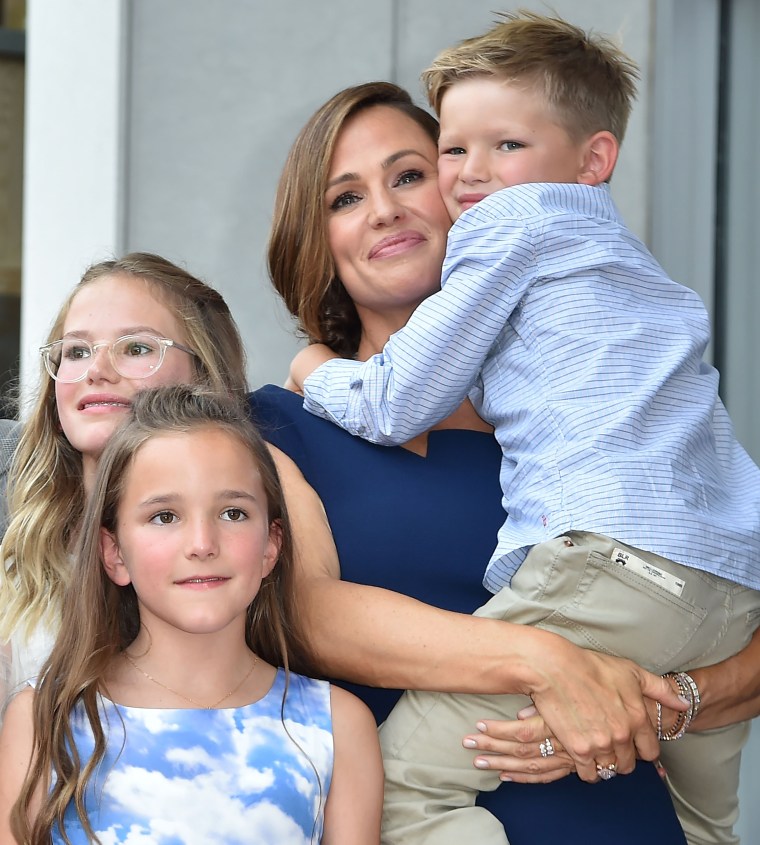 "Is this a nine year old burn?" she captioned the shot. "Or the ultimate compliment?" Garner showed she isn't taking the insult too seriously, using hashtags #funkillingmom and #illtakealovenotehoweveritcomes.
"I'd definitely put it on my resume," one Instagram user commented in response.
Garner, of course, loves to share her parenting "fails" with her followers. Back in August, she poked fun at herself for needing an eventual rescue when kayaking with 12-year-old daughter Violet in Sweden.
Like all moms, Garner may get the occasional hate (love?) note from her kids, but she takes it all in stride.
"Three kids just knocks you flat on your ass," she told Variety in August. Still, she uses her own experiences in her craft: "I love playing a mom because there are no higher stakes than something involving your kids. Nothing will push you further."
In our book, this mom is doing a pretty phenomenal job.