Amy King has never shied away from discussing the very public scandals of her relatives, the Duggar family, who rose to fame with the TLC series "19 Kids And Counting." Now, King is opening up about the moment she privately confronted her cousin in 2015 after news broke that he had molested four of his sisters.
King, who appeared in the Duggar family's reality series, is the niece of family patriarch Jim Bob Duggar. In a new interview with Vanity Fair, she reveals that she learned about Josh Duggar's molestation allegations on the news "like the rest of the world" in 2015.
"I was p-----," she told the publication. "I felt like I wasn't worth telling … that they didn't want to protect me. They didn't want anyone to know, (and) they wanted to keep it inside their little bubble."
Once King learned about her cousin's actions, she decided to confront him.
"He was staying in a trailer and I went in there and I said, 'How could you do this? … And I was very bold about that," she said.
King then claimed that Josh said he "knew better" than to attempt to touch her inappropriately. She also suggested that he targeted the people he did because he knew they wouldn't speak publicly about the matter.
During her interview, King discussed her aunt and uncle's reactions to Josh Duggar's behavior and called their behavior "evil."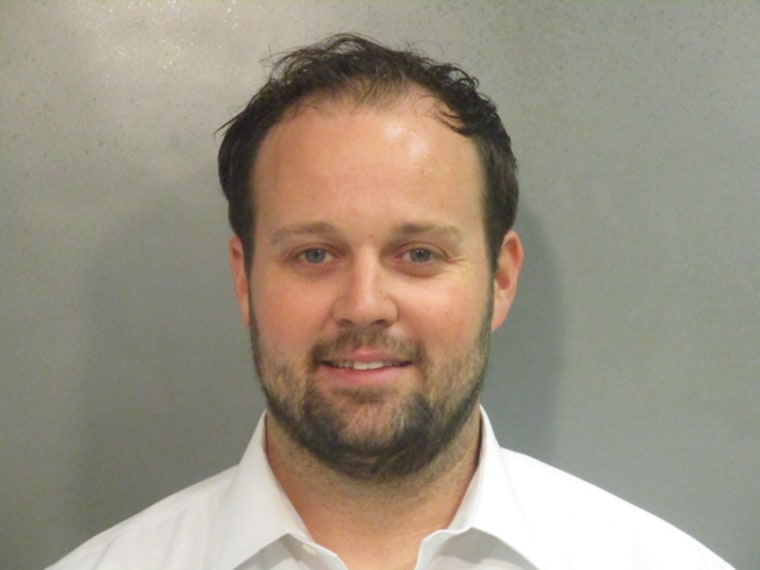 King appears in a new Prime Video documentary series about the Duggar family, "Shiny Happy People: Duggar Family Secrets."
The four-part series chronicles the Duggars' rise to fame and Josh Duggar's multiple scandals, including the molestation allegations and his 2022 conviction for downloading and possessing child sex abuse images.
Jim Bob and Michelle Duggar have not responded to requests for comment from TODAY.com. They called the docuseries "sad" in a statement on their official website.
"Like other families, ours too has experienced the joys and heartbreaks of life, just in a very public format. This 'documentary' paints so much and so many in a derogatory and sensationalized way because sadly that's the direction of entertainment these days," they wrote.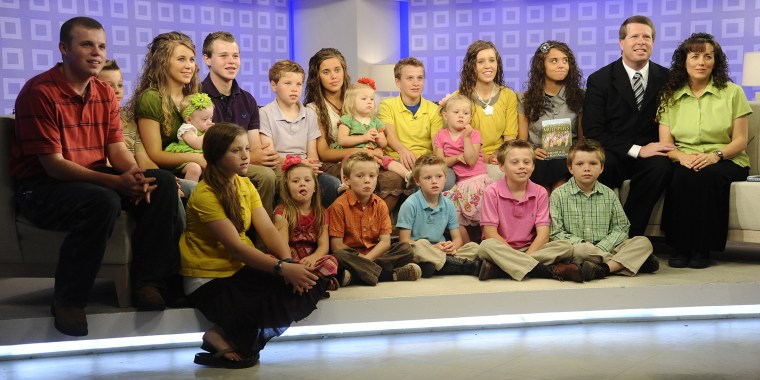 King has spoken openly about cutting off "toxic family" before and told Vanity Fair what led her to take part in the docuseries.
"I looked around and my mom and I were like 'Who is speaking out? Who is saying how wrong this is?' And really, there weren't many who were. It was just like, 'Do we close our eyes and act like it's not happening?' Or do we say, 'It's happening and here's the atomic bomb,' and let the pieces fall where they may?" she said.
King keeps in touch with Jill Duggar Dillard, who also spoke out in the docuseries, and said she's "so proud of her in every way." However, she doesn't have any plans to rekindle relationships with the rest of the Duggar family. She said she doesn't want them to play a part in her 3-year-old son Daxton's life.
"If I can't trust you, you're not gonna get to know my child. I'm not going to sit there at a family dinner at Thanksgiving and pretend we're a loving family. No, I'm scared to death of my child being around them," she said. "It's my right to protect Daxton at all costs and if that means that I cannot have a relationship with that family, then that's fine."