Parents are typically over the moon when they find out they're going to become grandparents, but Jill Duggar Dillard, one of 19 children, says the novelty wore off quickly in her family.
The reality star is one of Michelle and Jim Bob Duggar's 19 children and she says her grandparents never quite grasped why the Duggars wanted so many children.
"My grandparents, neither one on either side agreed with my parents having a million kids," the 32-year-old says in a new Prime Video docuseries, Prime Video docuseries, "Shiny, Happy People: Duggar Family Secrets" that explores the dark side of the Duggars' lives, including their son Josh Duggar's conviction for downloading and possessing child sex abuse images.
While speaking about her numerous siblings, Jill Duggar Dillard explained why large families are so common for people who follow the version of conservative Christianity that her parents believed.
"My parents believed you should have as many kids as you're capable of having until your body tells you to stop," she says in one episode of the docuseries.
However, the mother of three says her grandparents had reservations about Jim Bob and Michelle Duggar continuing to add to their family.
"They were concerned about my mom's health and they would always say, 'Is this your last one?'" she says.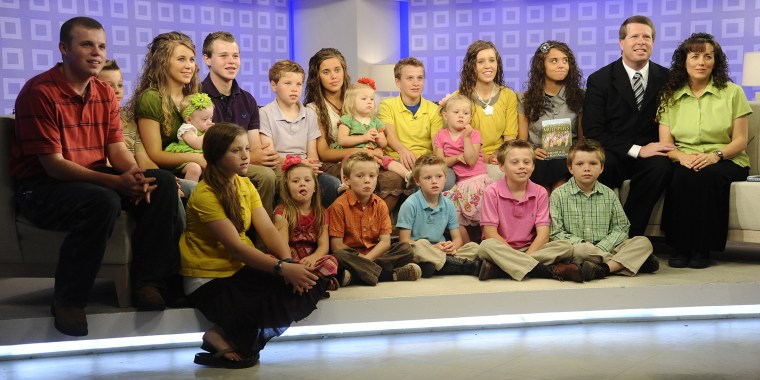 Supporting 19 children also proved to be a financial challenge for the family.
"(At one point) my dad was working like three jobs. He was working at a convenience store and he had a car business and then he had a tow truck business," the reality star recalls.
Many restaurants entice customers with "kids eat free" deals on certain days and Jill Duggar Dillard says her family regularly frequented those places.
"We would just stay there for hours. My dad and mom have a little bit of pride where it's like, 'Yeah, I think we put them out of business,'" she says.
Jill Duggar Dillard's husband Derek Dillard, who has been publicly critical of his in-laws, also appears in the special and acknowledges that the idea of having a large family does have religious roots, even if he as a Christian doesn't personally hold this belief.
"The source of it is from the Bible, so whoever took it took it and ran with it," he says.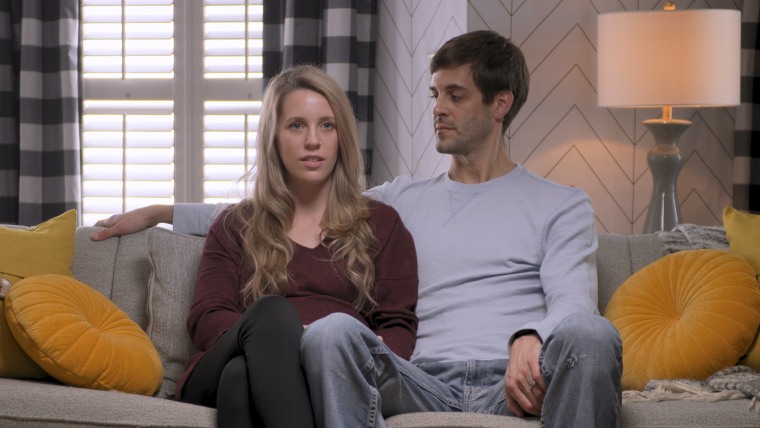 In an interview with TODAY.com, one of the docuseries' filmmakers explains the Quiverfull movement, which was part of an organization called the Institute in Basic Life Principles and founder Bill Gothard's teachings, and how it influenced the Duggars' decision to have so many children.
"This was a specific movement, this Quiverfull movement. This is not generations of having big families because you've got to run the family farm. This is something different. This was very much a plan to outbreed the heathens," Cori Shepherd Stern says.
The Duggar family has attended and promoted the IBLP events on and off camera. Jim Bob and Michelle Duggar, regular speakers at its semiannual Family Conferences, have said Gothard's teachings "changed our lives."
The IBLP has been beset by scandal and financial troubles in recent years. Gothard resigned from the board of directors amid allegations he had sexually harassed and molested women who worked for the organization. 
In the docuseries, Jill Duggar Dillard also talks about the pressure to rehabilitate the family's image she felt after being molested by her older brother, as well as the fact that she and her siblings were not paid for their participation in the popular show.
TLC, which aired "19 Kids and Counting," did not respond to a request for comment.
TODAY.com reached out to Jim Bob and Michelle Duggar for comment but did not hear back. However, the couple did share a statement on their official website, calling the docuseries "sad."
"Like other families, ours too has experienced the joys and heartbreaks of life, just in a very public format. This 'documentary' paints so much and so many in a derogatory and sensationalized way because sadly that's the direction of entertainment these days," the Duggars write.
The couple continued their statement, writing, "We have always believed that the best chance to repair damaged relationships, or to reconcile differences, is through love in a private setting. We love every member of our family and will continue to do all we can to have a good relationship with each one."